ALBANY PARK — Less than a week after a firefighter was shot while extinguishing a car fire in Albany Park, another car fire was reported on the same block.
Officers on patrol noticed the car fire at about 2 a.m. Friday at 3355 W. Wilson Ave. — just outside an apartment building that has been blamed for recent violence in the area.
Reached Friday morning, fire department officials had no details on the blaze and could not say whether or not it was being investigated as arson. On Sunday, a fireman was shot while extinguishing another car fire on the same block.
The black Chevrolet Impala with dark tinted windows remained on the block Friday morning. Its windshield and driver's side windows were shattered and the passenger's side airbag had been deployed. The hood of the car was bent upwards, apparently due to heat from the fire. 
The owner of the car told police it had been parked on the corner since 7 p.m. Thursday. No injuries were reported and the car fire was "categorized as non-criminal property damage," said Kellie Bartoli, a police spokesperson.
A tow truck arrived to remove the car from the block at 9:47 a.m. Friday.
"I went to the bathroom around 2 a.m. and saw police lights flashing outside, but no sirens," neighbor Enrique Gonzalez said in Spanish. "I looked outside and saw it was from a squad car parked at the corner of Wilson and Christiana. It was late so I went back to sleep."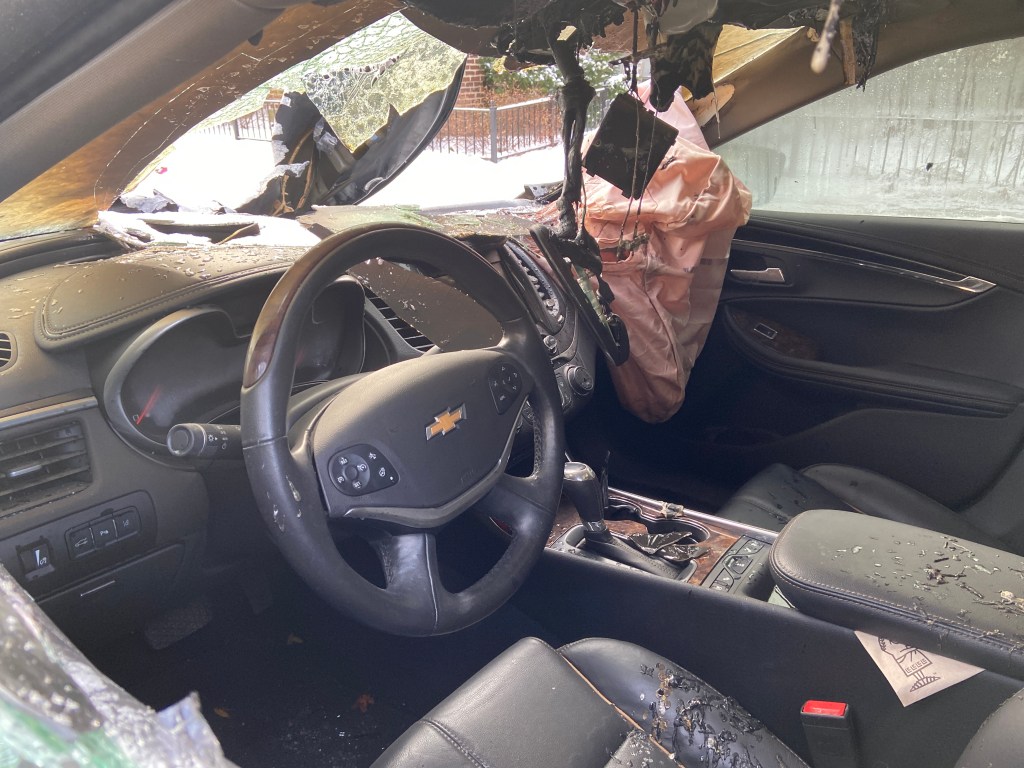 Gonzalez, who has lived in Albany Park for 33 years, said he's disturbed by the two recent car fires and shootings on the block.
"It was quiet around here for a while after some new buildings got built in the last few years. But now it's all starting up again," Gonzalez said.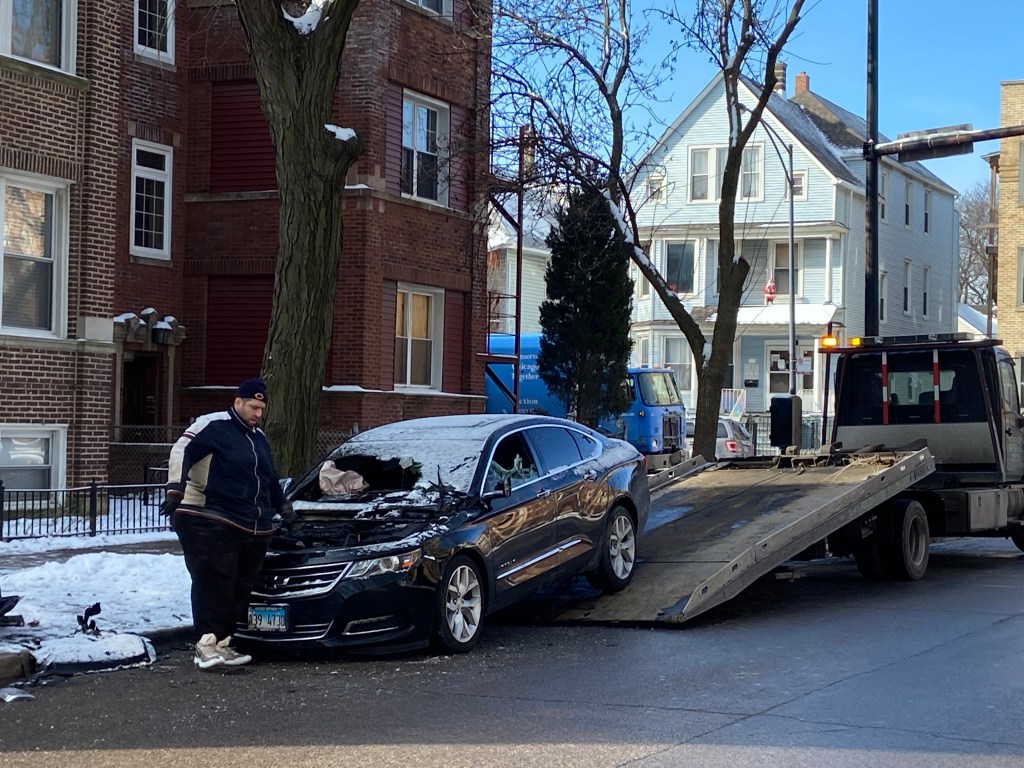 No one is in custody in the Sunday shooting of a firefighter, but officers found three guns in a first-floor apartment at 3359 W. Wilson Ave.
Neighbors gathered with police and elected officials Tuesday to discuss the recent violence. Some blamed squatters living at 3359 W. Wilson Ave., where they said drug sales were rampant.
A landlord for the building said he's been trying to remove the squatters for a month but was unsuccessful until police found guns on the property.
On Jan. 14, a 51-year-old man was wounded by gunfire in the 4600 block of North Kedzie Avenue, just east of where the firefighter was shot. 
After public outcry, the 17th police district has also ramped up patrols in the area.
"I know they sent more police, but another car was on fire last night, I worry," Gonzalez said.
RELATED COVERAGE:
Albany Park Landlord Under Fire After Recent Violence Linked To His Building, But He Blames Cops
Shooting Of Firefighter The Last Straw For Albany Park Neighbors: 'It Didn't Used To Be Like This'