POLISH TRIANGLE — A dangerously confusing traffic signal at a busy Wicker Park intersection has been fixed.
Hours after a neighbor reported that a poorly aligned pedestrian walk signal at the corner of Ashland and Milwaukee avenues was sending unwitting pedestrians into oncoming traffic, the Chicago Department of Transportation sprung into action.
By Friday morning, the light was fixed.
The light faced southbound pedestrians walking along the east side of Ashland Avenue, crossing Milwaukee Avenue in the direction of the Polish Triangle.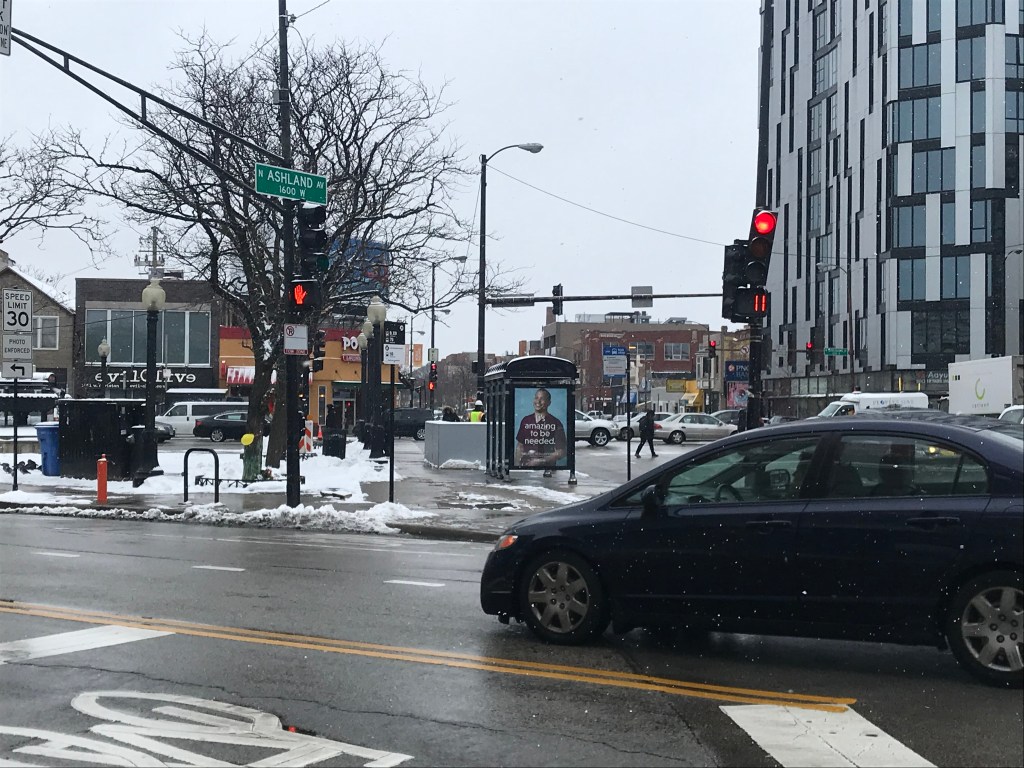 The light is affixed to a working street light. But when the street light was red, the walk light invited pedestrians to walk into oncoming traffic. This led to one very close call Thursday morning.
The light is still attached to the street light, but now it faces westbound pedestrians walking along the south side of Milwaukee Avenue, crossing Ashland Avenue.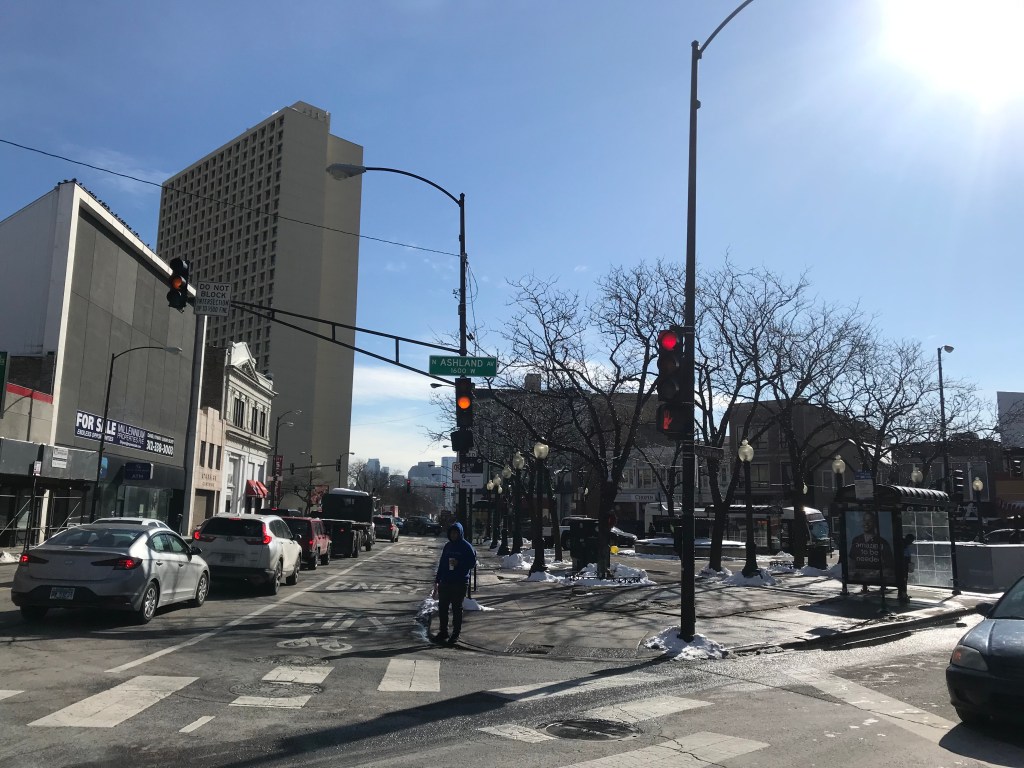 Wicker Park resident Jessica Cabe first noticed the bad light weeks ago. She assumed the city was aware of the issue, she said. 
About 8:15 a.m. Thursday, however, she noticed a pedestrian who was walking in front of her throw her hands up and shout at a car. 
"I noticed the incorrect pedestrian signal was flashing a countdown, so I assumed the driver was just ignoring the pedestrian's right of way," she said. "But then I realized the pedestrian and I were both looking at the wrong signal. So since it was a close call, I filed a 311 request right away."
A staffer in Ald. Brian Hopkins' office said the city moved to get the light fix after Cabe's 311 request was received. Block Club reported on the signal confusion Thursday afternoon.
If the walk light faced pedestrian traffic crossing Milwaukee Avenue, it would be correct, Cabe added. 
"The timing of the signal isn't the problem," Cabe said. "It's just twisted around to face the wrong direction." 
At 9:24 a.m., Cabe received notice from CDOT that workers were on the case. 
Do you have issues like this in your neighborhood? File a 311 service request here. Already filed one with no luck? Email us at newsroom@blockclubchi.org.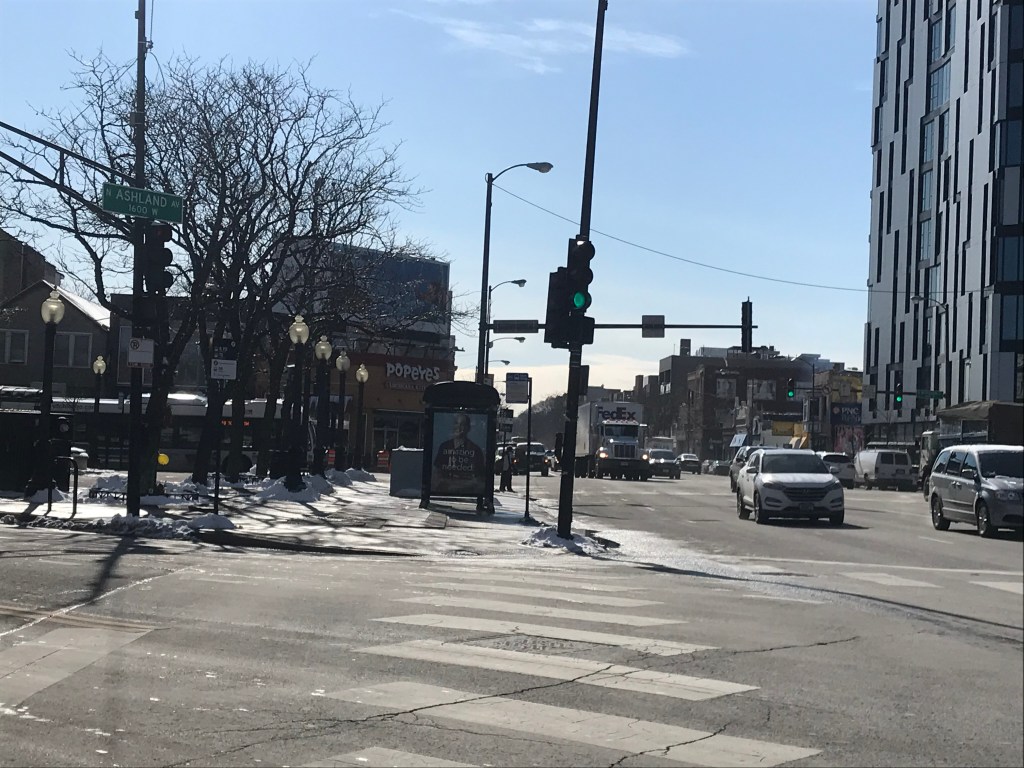 Do stories like this matter to you? Subscribe to Block Club Chicago. Every dime we make funds reporting from Chicago's neighborhoods.
Already subscribe? Click here to support Block Club with a tax-deductible donation.