CHICAGO — Three teachers from the North Side are among the the 30 finalists in the state nominated for a Golden Apple award this year. 
Golden Apple is a nonprofit committed to supporting teachers recognized for their lasting, positive effects on students' lives and school communities. This year's finalists were selected from a field of 732 nominations received from 64 counties in Illinois. 
Michelle Berrios, one of the nominees, has taught language arts to 6th and 8th grade students at the Jahn School of Fine Art, 3149 N. Wolcott Ave., for the past 11 years. 
"I want kids to love reading. I don't want them to look at reading like 'Ugh, I have to read now,'" she said. "But in order to do that you have to have to choose the right books."
Berrios treats her class like a book club. She doesn't want children in her classroom to feel like their opinion is wrong or doesn't matter. 
"My students were able to write these vignettes, short stories and poems, and their stories were incredible," she said. "The stories they shared from their point of view are incredible. I love that they find the confidence to do that and when they share their work and are validated as individuals."
Representation is also important to Berrios. She was born in Chicago but her family went back to Mexico until she was in fourth grade. When she returned to Chicago, she attended Agassiz Elementary School, 2851 N. Seminary Ave., and remembers feeling like an outsider. The books she was assigned to read didn't help.
Some of the recent books Berrios has assigned her students to read and discuss include "The Circuit: Stories from the Life of a Migrant Child," by Francisco Jiménez and "The House on Mango Street," by Sandra Cisneros.
"Growing up, I was the only brown kid in the class. I never read a book that represented me because the school didn't pick Latino authors," she said. "My students right now are predominantly Latinos, so representation is very important to me."
She is thankful for the Golden Apple nod.
"This nomination is very humbling," she said.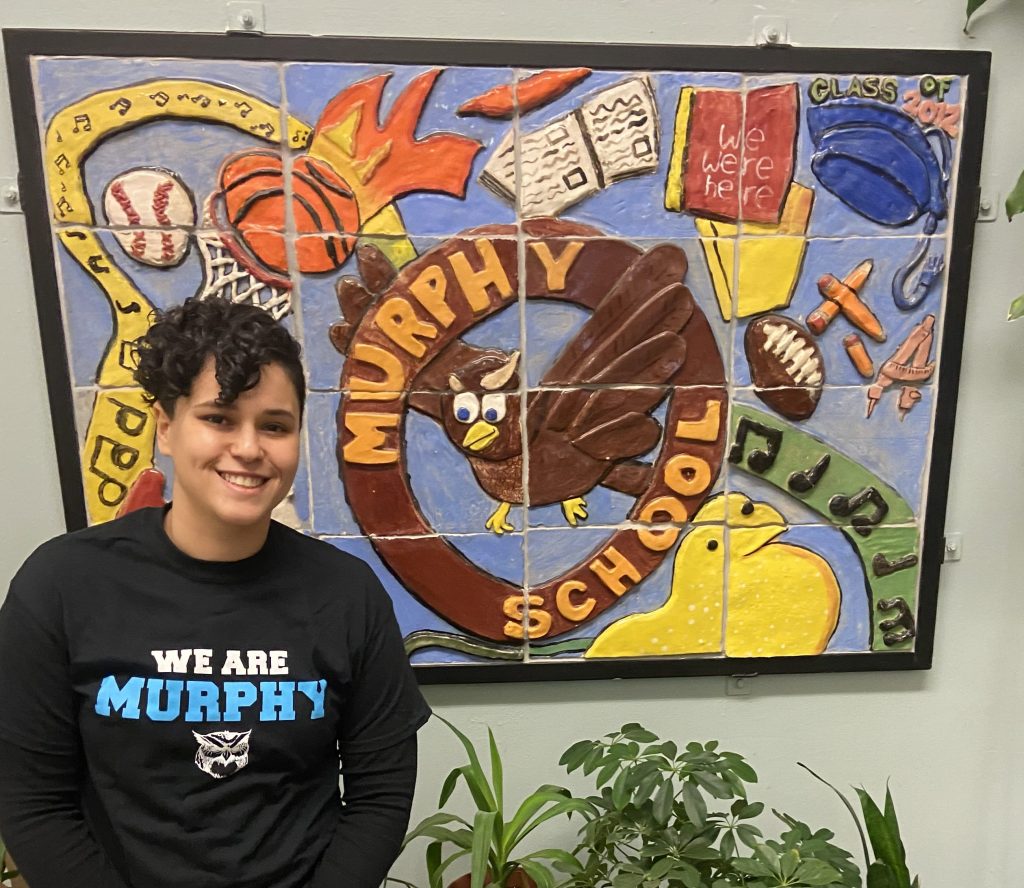 Jenine Wehbeh, another Golden Apple nominee, has been teaching social studies to 7th and 8th grade students at John B. Murphy Elementary School, 3539 W. Grace St., for the past four years. 
When she first started teaching at Murphy, Wehbeh recalls having carts full of text books brought to her classroom that glossed over parts of history that reflected poorly on the United States. She quickly put those textbooks in storage.
"Unfortunately, the social sciences curriculum and textbooks in general across the United States for centuries have been used to uphold oppressive systems," Wehbeh said. "It's made us forget the histories of marginalized people, queer folks, people of color, young people and women."
Students are more engaged when they can relate to history, which is why she focuses on how their own experiences intersect with history.
"My curriculum is about my student's experiences. What they've been through and the questions that they have about the world around them," she said. 
This has led to class discussions on immigration, preserving DACA, restorative justice and restoring voting rights to formerly incarcerated people. 
Immigration is a topic that hits close to home for Wehbeh. She's Palestinian and was born in Lebanon. Her family lived in Syria for a bit before they came to the U.S. as refugees in 1995 when she was seven-years-old.
"Immigration is this huge topic right now, but it's always been," she said. "My approach to history is to show students that although it feels brand new and like a personal attack right now, people throughout the ages have gone through these experiences. Especially in the United States.
"But they've also fought back and resisted. There's beauty in that resistance and discussions around topics like that are what I hope to build into my curriculum year after year."
Wehbeh credits her fellow teachers and administrators at Murphy for creating an environment where she can focus on social justice in the classroom.
"I would not remotely be the educator that I am if it wasn't for this school," she said. "Murphy is a neighborhood school that teaches restorative justice and pushes the boundaries of equity. It challenges us as educators to be creative and gives me space to do it. There's a lot of teachers that don't get that chance."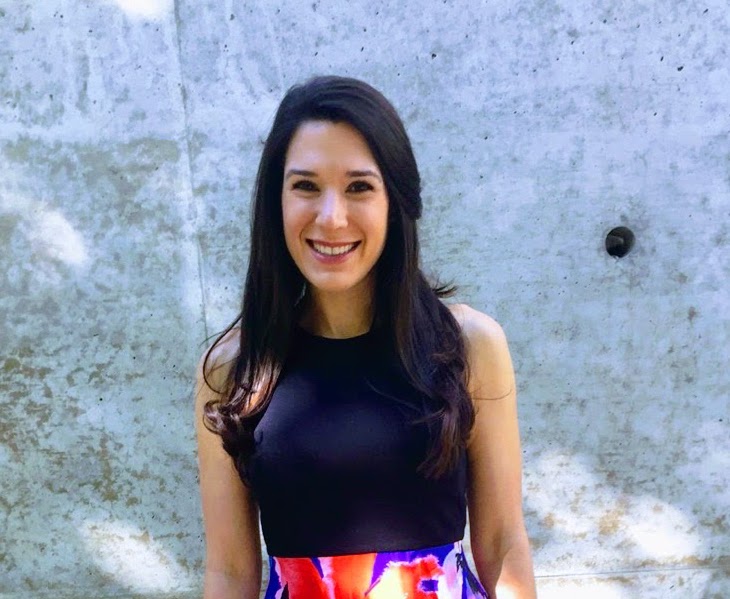 Encouraging students think critically about the world around them is also something that nominee Stefani Stallard also incorporates into her classes. She's taught reading, writing and social studies to 4th grade students at Ravenswood Elementary School, 4332 N. Paulina St., for the past five years.
"Social justice is a big part of why I teach, especially in our current climate. I want to teach children to use their voice to make the change that they want to see in the world," Stallard said.
In high school, Stallard's teachers took her class on a trip to the Pine Ridge Reservation in South Dakota. The trip made her want to address education inequality and she initially studied education policy while in college.
"I thought I wanted to be a policy maker and even interned for U.S. Rep. Jan Schakowsky when I was in college," Stallard said. "But I realized I could have more of an impact teaching, so after college I joined Teach For America."
She taught kindergarten in New York City's East Harlem neighborhood for two years and then moved to India to work with an educational organization there before moving back to her hometown, Chicago. 
"I knew I wanted to be somewhere where the administration really trusted teachers to do this work in social justice. Ravenswood is a place that does that," she said. "Everyone here has an inquiry-based social justice approach to teaching. And administrators really trust teachers to help their students learn in whatever ways they feel are most fruitful."
Stallard has her students write persuasive essays on topics important to them, including why people should eat less meat, why addressing climate change is important and why people should adopt pets from shelters. They've also written about why Indigenous Peoples Day should be celebrated instead of Columbus Day.
"When students are in third grade here they do this long study about Chicago history that includes Jean Baptiste Point du Sable," she said. "When they were working on their persuasive essays on Indigenous Peoples Day they listened to a Curious City episode about Native American history in Chicago as part of their research."
While listening to the Curious City podcast, her 4th grade students were shocked they didn't learn about the Potawatomi woman named Kitihawa when they were studying Chicago history in the previous grade. Kitihawa married du Sable and translated for him and gave him access to a wide network for trading among indigenous people in the area.
"My students were outraged. She was such an important part of why du Sable was successful founding Chicago and they had never heard anything about her in their textbooks until now," Stallard said. "It's was really fun to see my students be like, 'We need to rewrite the textbooks to make sure she's in there because she was just as important.'"
This year's award finalists will be honored on Saturday, February 22 at the Golden Apple Celebration of Excellence in Teaching & Leadership in St. Charles, Illinois.
Winners will be notified in the spring with surprise visits at their schools. Each Golden Apple Award for Excellence in Teaching recipient receives a $5,000 cash award.
Northwestern University, Golden Apple's partner, will also provide a Spring Sabbatical to award recipients at no cost.  
Do stories like this matter to you? Subscribe to Block Club Chicago. Every dime we make funds reporting from Chicago's neighborhoods.
Already subscribe? Click here to support Block Club with a tax-deductible donation.