AVONDALE — A developer is looking to tear down the sprawling Avondale building that once housed popular Polish nightclub Maryla Polonaise to build apartments in its place.
Developer Stanislaw Pluta needs a zoning change to build the complex at 3188-92 N. Milwaukee Ave. Pluta's zoning attorney, Mark Kupiec, and architect John Hanna pitched about 20 neighbors on the proposal at a community meeting Thursday evening at Federico Elementary School, 3223 N. Springfield Ave.
Under the proposal, Pluta plans to tear down the long-vacant Maryla Polonaise building and replace it with a 36-unit modern apartment complex with ground-floor retail and 36 parking spaces. The apartments would each offer two bedrooms and rent for about $2,000 a month, according to Pluta and his team. Five of the apartments would be affordable housing units, as required by the city's Affordable Requirements Ordinance.
The building directly north of the nightclub building would remain standing under the plan.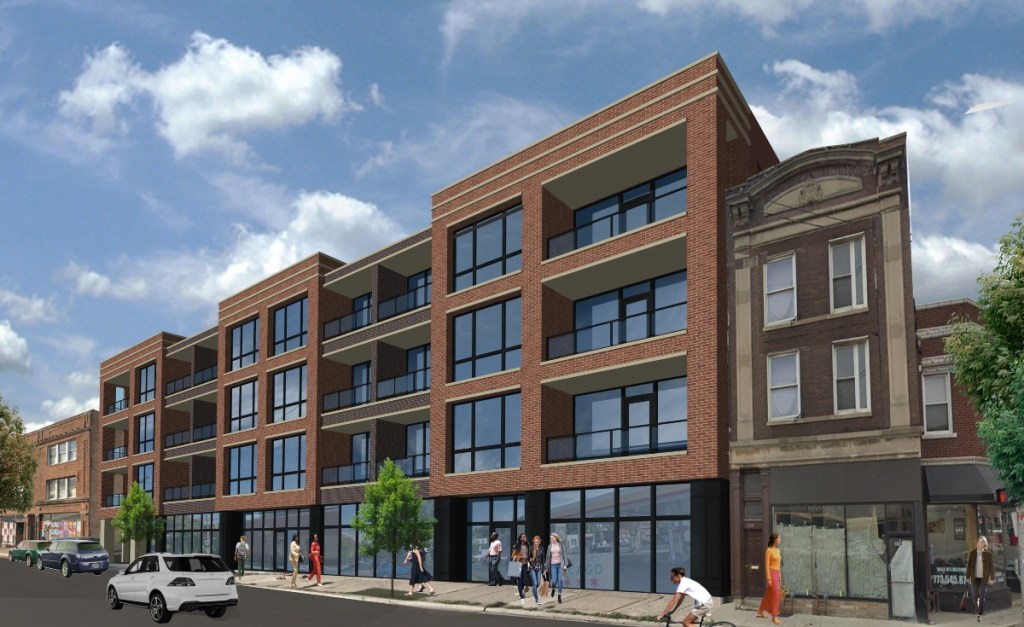 Kupiec said Pluta is aiming to make the Avondale stretch of Milwaukee Avenue more pedestrian friendly by including ground-floor retail.
"This stretch of Milwaukee [Avenue] is auto-centric," Kupiec told neighbors at Thursday's meeting, pointing to the area's high concentration of drive-through businesses, including Taco Bell and PNC Bank.
Asked about Pluta's ability to rent the apartments and make sure the retail storefronts don't sit vacant, Kupiec said Pluta has seen success with other projects and that he's originally from the area and "remembers when Maryla's was still open."
Maryla Polonaise opened in 1976 and went on to become one of the city's hottest Polish nightclubs in the '80s and early '90s.
Czerwone Gitary, Skaldowie, Czerwono-Czarni and Kombi — the Polish equivalents of Jim Morrison, Jimi Hendrix, Elvis Presley and the Beatles — all played there. Renowned singers like Eleni Tzoka, Violeta Villas and Stan Borys also graced the Polonaise stage.
According to the Chicago Tribune, the club's bright neon lights used to light up the intersection of Belmont and Milwaukee avenues. Inside, the club was decorated with mirrors and purple and pink neon; smoke, lasers and flashing lights filled the dance floor.
Daniel Pogorzelski, former executive director of the Greater Avondale Chamber of Commerce and local historian and journalist, described the Polonaise as "part of a distinct flowering of Polish arts and culture which took place here in Avondale's Polish Village, a place where Poles could finally freely express themselves without worrying about incurring the wrath of government censors or political repression."
Maryla Polonaise is the subject of a documentary film that recently aired on WTTW.
The nightclub closed years ago, though it's unclear exactly when. Locals say it's been closed for about 20 years. Owner Maryla Hawekotte didn't immediately return a message seeking comment.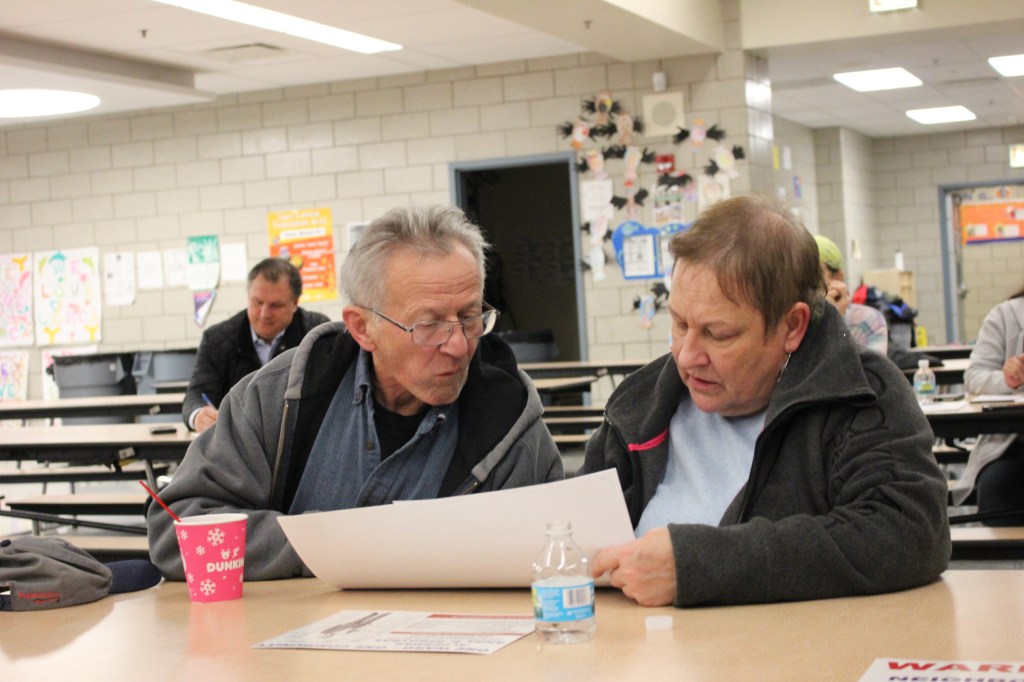 Pogorzelski noted a piece of Avondale's history will be lost if Pluta tears down the nightclub building. In 2012, Pogorzelski and Hawekotte pushed for the building to be landmarked, though it is not architecturally significant.
"The intersection of Belmont and Milwaukee has been the heart of the Polish Village. After the recent demolition of the Slowik Building, it looks like another historic structure as well as its fascinating history will be no more," he said.
Avondale is no longer the Polish hub it once was. Polish businesses are leaving the once-thriving Polish immigrant community.
A Polish TV and radio station that has called the corner of Belmont and Lawndale avenues home for more than 30 years will soon leave Avondale to make way for a condo building.
Red Apple Buffet, known for its wide array of cheap Polish food, closed earlier this summer. Pluta is redeveloping the site; he plans to build an apartment complex in its place. Not far away, Polish dive bar Mr. ZJ's is being replaced by a new bar from the team behind The Owl and Estelle's.
Ald. Ariel Reboyras (30th) hasn't yet signed off on the zoning change that would allow Pluta to tear down the Maryla Polonaise building. The alderman's staffer at Thursday's meeting said the alderman wants to hear from the community before he makes a decision in about two weeks.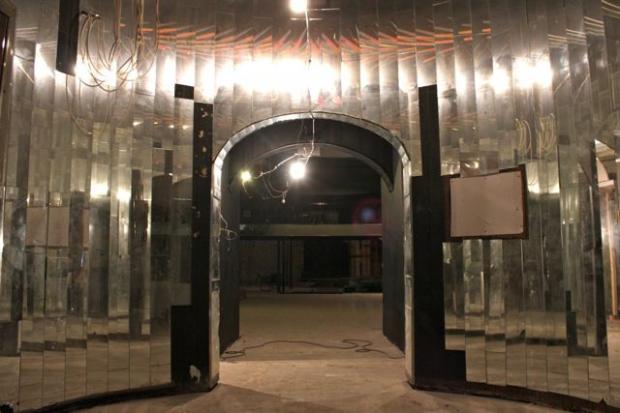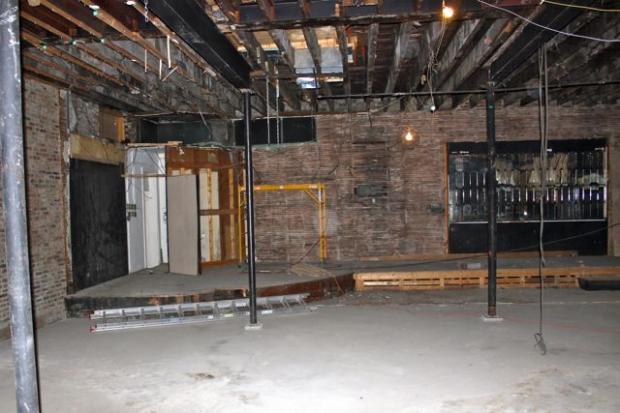 Do stories like this matter to you? Subscribe to Block Club Chicago. Every dime we make funds reporting from Chicago's neighborhoods.
Want to support Block Club with a tax-deductible donation? Thanks to NewsMatch 2019, your donation will be doubled through Dec. 31. Donate here.