AVONDALE — A Polish radio and TV station that has called the corner of Belmont and Lawndale avenues home for more than 30 years will soon leave Avondale to make way for a condo building.
It's the latest Polish business to leave the once-thriving Polish immigrant community. Red Apple Buffet, known for its wide array of cheap Polish food, closed earlier this summer. Not far away, Polish dive bar Mr. ZJ's is being replaced by a new bar from the team behind The Owl and Estelle's.
"The way it was in the '90s, when this was really a Polish neighborhood and there were people in and out all of the time and there was so much energy — I think that time is gone," said radio station employee Jola Santocka.
A public zoning notice recently went up at Polskie Radio, 3656 N. Belmont Ave. Developer Wilmot Properties Inc. is looking to build a four-story, nine-unit condo building with ground-floor retail on the site. The developer's lawyer didn't respond to a request for comment.
Ald. Ariel Reboyras (30th), whose ward includes the Polskie Radio building, didn't return a message seeking comment.
According to Cook County property records, Wilmot Properties bought the building in January for $1.5 million.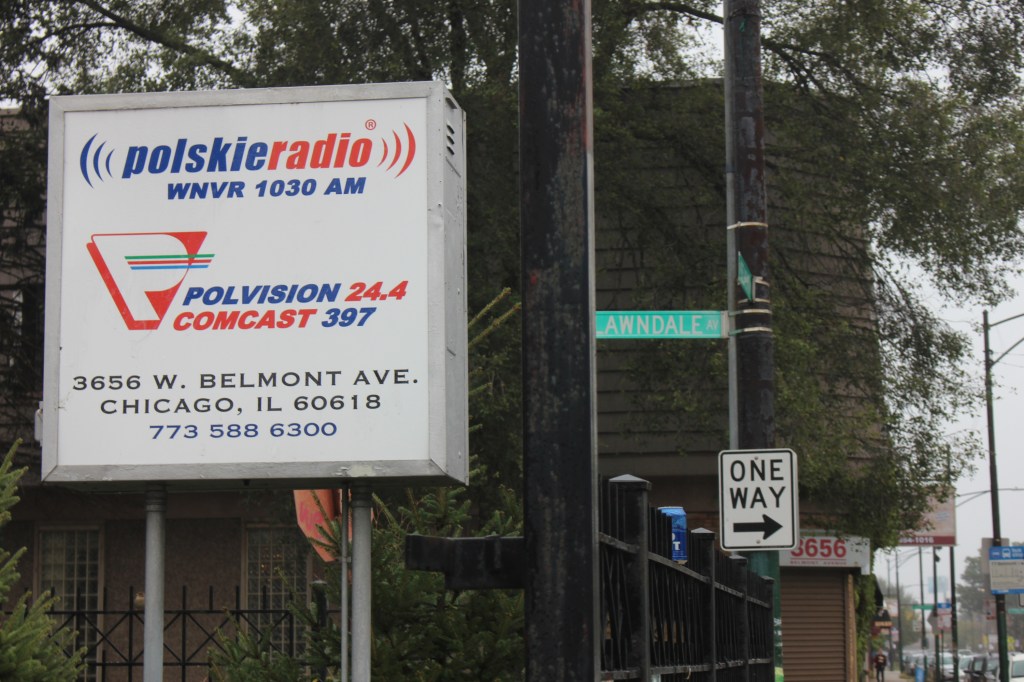 The move didn't come as a surprise to Santocka or Margaret Ptaszynska, a longtime Polskie Radio employee.
The neighborhood is no longer the Polish hub it once was and many of the station employees and guests now live further north or in the suburbs, Santocka said.
"It's true not only for Polish Americans but for anyone in the city: As soon as you have kids, you tend to move out to the suburbs where the schools are better and safer," she said.
As such, many of the station's 40 employees don't see the move as a bad thing, Santocka said.
"Most of them live in the suburbs. Anything closer to the suburbs will be an improvement for most I think," she said.
Walter Kotaba, owner of Polskie Radio, said he's planning to move the station further north, but he didn't say exactly where. He said he decided to sell the building because "Polish people aren't here anymore."
Kotaba runs a Polish-speaking talk radio station and TV studio, called Polvision, out of the building.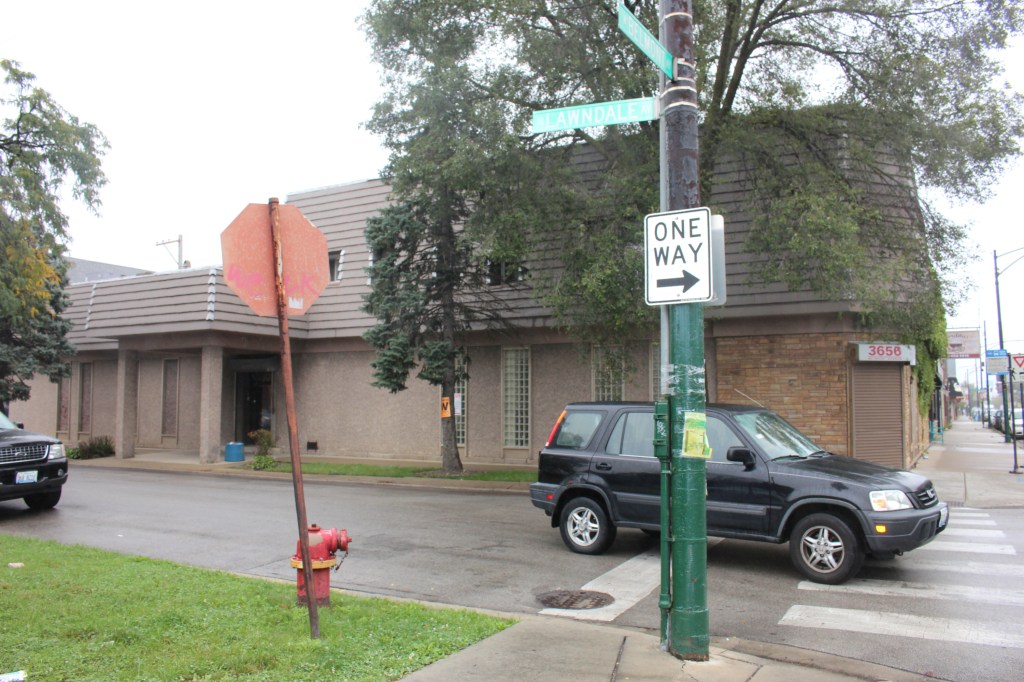 The company was based in suburban Northbrook when it was founded in the 1980s. It moved to Avondale, Chicago's Polish Village, more than 30 years ago, Kotaba said. Before the radio/TV station moved in, the building was home to a Polish funeral home.
Kotaba said for years the neighborhood was filled with all kinds of Polish businesses and now it's only a shadow of what it once was. He said moving out of Avondale makes sense for his business and his employees.
"It's the course of business. … It's just how it is," he said.
But Daniel Pogorzelski, former executive director of the Greater Avondale Chamber of Commerce and local historian/journalist, said more needs to be done to preserve Avondale's Polish identity.
"Over the past half-century, the Polish Village in Chicago is where practically all of the Poles in our Metroplitan area began their American journey," Pogorzelski said in a written statement.
"Locals are hopeful that our leaders will listen to their constituents and work to preserve this legacy, but much remains to be seen if anything materializes."
Said Ptaszynska: "There is a huge sentimental component to this neighborhood. A lot of people started their American dream in this neighborhood."
In response to the recent changes, Pogorzelski is hosting a talk on Avondale's Polish history at the upcoming Avondale Neighborhood Association meeting.
"Red Apple, Polish Radio, Podhale — gone! Our Polish neighborhood is changing and at our next meeting, we'd like to hear stories about your experiences in Jackowo and Waclawowo," the event post reads.
Interested in learning more about the history of Polish Village? A Polish Village documentary is airing on WTTW Thursday and Saturday.
Do stories like this matter to you? Subscribe to Block Club Chicago. Every dime we make funds reporting from Chicago's neighborhoods.