LAKEVIEW — Black LGBTQ community activists launched a new foundation aiming to advance equity and justice for black LGBTQ people across Chicago during a "Racial Justice Summit" Saturday at Lighthouse Church of Chicago, 2335 N. Orchard St.
The Lighthouse Foundation, founded by Jamie Frazier, lead pastor at Lighthouse Church, is a non-sectarian, non-profit organization centered on black LGBTQ people. It also includes the Coalition of Allies for Racial Equity, an organizing arm for allies to get involved.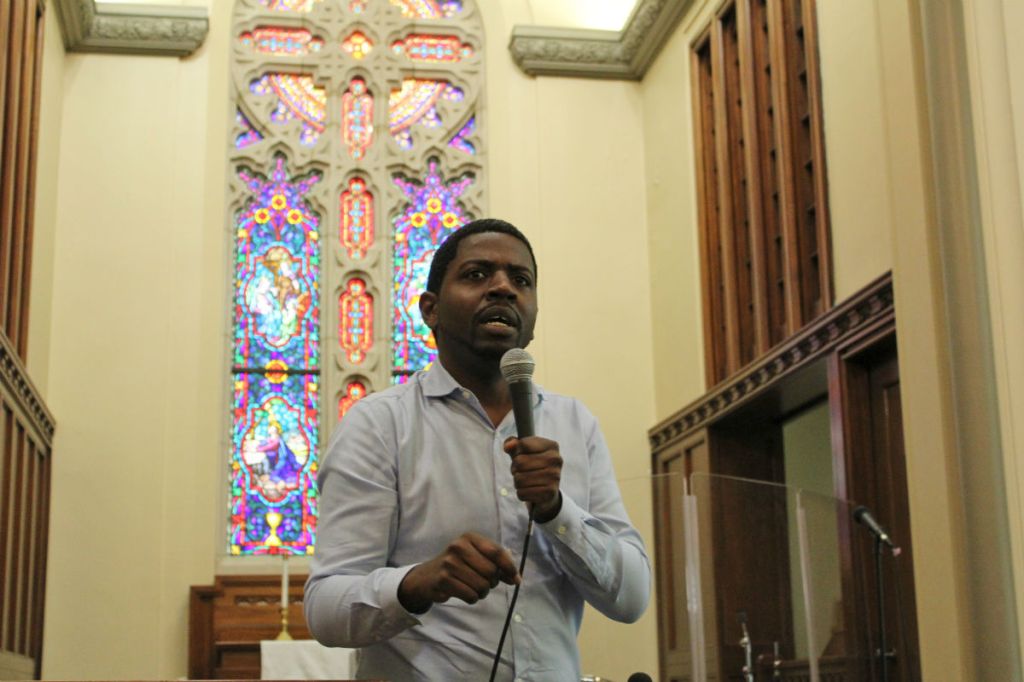 "Lots of folks are interested in the movement, but they aren't necessarily interested in joining the church, so we needed to create another organizational entity beyond Lighthouse Church to house this justice work," Frazier said. "There are various ways people arrive at justice in the world. For many folks in this room, [it's] through faith, and for others, it's through experience."
About 100 people attended the summit, including black LGBTQ community members, as well as allies from the larger community and other churches. 
Frazier said the Lighthouse Foundation's seven core caucuses represent various groups within the African-American LGBTQ community, including people interested in nightlife, transgender people, entertainers, lesbian and bisexual women, lesbian and bisexual men, elders 50 years or older and youth between 13 and 20 years old. Each caucus serves as a rallying point and will develop programs and services for its respective community.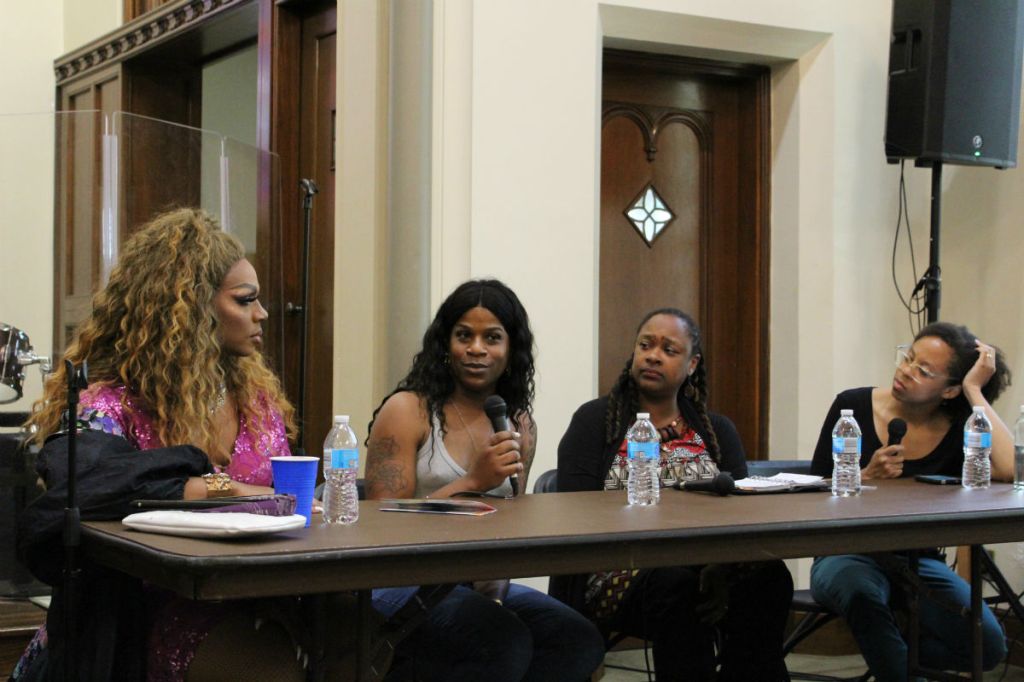 Alica Lee, who leads the African-American Lesbian & Bisexual Caucus, spoke about how she's witnessed Boystown become less inclusive of black LGBTQ women since she moved to Chicago 25 years ago, noting how the neighborhood's name itself excludes women. She brought a brochure advertising Boystown as evidence of its exclusionary nature.
"When I opened it, I didn't see any African-American lesbian women represented," Lee said. "As a matter of fact, I don't see very many African Americans. There are a lot of white men in this picture, so it was kind of like another slap in the face."
Lyric Lee, leader of the African American Trans Caucus, shared her experiences as a black trans woman since moving to Chicago from San Antonio a few years ago.
Lyric Lee said she has faced various forms of workplace discrimination, including two incidents of harassment from customers at her part-time job last summer. She said in both instances, her manager didn't intervene to defend her, saying she needed tougher skin because "this is basically something that you chose."
Lyric Lee said she quit the job, but she has also faced employement discrimination while searching for jobs in her field of costmetology.
"Things like that don't just happen to me. They happen to a lot of us girls," Lee said. "Some of us are ostracized, even within our own community. […] People don't want to actually risk their livelihood to be with us. You have some gay males who don't want to be with us."
Armand Fields, leader of the African-American LGBTQ+ Entertainers Caucus, came dressed in drag as Cleo Pockalipps. As the first black winner in the 18 years of the "Roscoe's Drag Race" competition, she spoke about the challenges black entertainers face in Boystown.
"On any night, you can go out on the strip and find a drag show, but very rarely are their hosts black," she said. "We're expected to be the ones who bring the party, do all the stunts, backflips, splits and what you all call 'death drops' — they're called 'dips' — and if you don't, you're not valid as an entertainer. This is an opportunity to build something that is for us, where we feel welcome and not like we're just there to fill a quota."
Representatives from the remaining caucuses did not speak at the summit, but their leaders include Denice Chiles (elders 50 years or older), Terrence McNeal and Michael Copple (nightlife) and Lester Jay (gay and bisexual men). A leader for the youth caucus has not yet been named, Frazier said.
The activists started organizing against racism in Boystown shortly after a tumultuous Memorial Day weekend highlighting racism in the neighborhood. In one incident, owner of the popular vintage and costume store Beatnix called the police on a black customer who found it was selling a Confederate flag vest. Later that week, Progress Bar came under fire for attempting to implement a ban on rap music.
Progress' rap music ban was quickly reversed, and bar owner Justin Romme agreed to a series of demands issued by the activists. According to a July 1 Windy City Times Report, the demands include anti-racist trainings, anti-racist security policies, a sign declaring the business' commitment to racial justice, direct investment in the black LGBTQ community, and a public statement accounting for the incident.
Frazier said the Lighthouse Foundation plans to respond to the Beatnix incident, as well as the ban on North Halsted street parking ban, Walsh Security's presence in the neighborhood and the alleged "toxic" work environment at the Center on Halsted.
More details on the Lighthouse Foundation and how allies can join its Coalition of Allies for Racial Equity will be announced within the next few weeks, Frazier said.
"We as black queer folks are not looking for white saviors. We are looking for white soldiers," Frazier said. "We are looking for white folks who are ready to be led by black queer folks in the fight for racial justice in Boystown and beyond."
Do stories like this matter to you? Subscribe to Block Club Chicago. Every dime we make funds reporting from Chicago's neighborhoods.