NORTH LAWNDALE — Lawndale teenagers are inviting people from all across Chicago to see the West Side neighborhood through their eyes.
Through the end of August, local teens will be leading e-scooter tours all across North Lawndale, stopping to share their experiences at their favorite spots that often get overlooked because of the area's reputation.
And they're getting paid for it.
The young people spent weeks working with My Block, My Hood, My City, a nonprofit that creates opportunities for underserved youth, to learn about the neighborhood's history and to train as tour guides for the summer job. By selecting places that they think celebrate the beauty and the rich history of Lawndale, they hope to shed light on how their experiences growing up in the neighborhood are very different from how the neighborhood is perceived.
"Having a summer job, I feel like it's a great opportunity for me … to show it's not just like how everybody says it is, like how it is like a ghetto where it's dangerous," said Danyel Smith, one of the tour guides. "But that it's good parts of North Lawndale that don't nobody know about. And I'm happy to share with them."
According to the young people who planned each stop on the tour, there is a wealth of businesses, parks, schools and works of art across the neighborhood that they interact with on a daily basis. But since many people in the city are unaware of what Lawndale has to offer, they wanted to showcase how deeply important these places are.
"We basically just picked places people never heard of," said Brianna Hamilton, who planned a stop for the tour at Principal Barbers, 3820 W. Ogden Ave. The barbershop is more than just a place to get a haircut, but a safe place for the community to meet and for young people to socialize.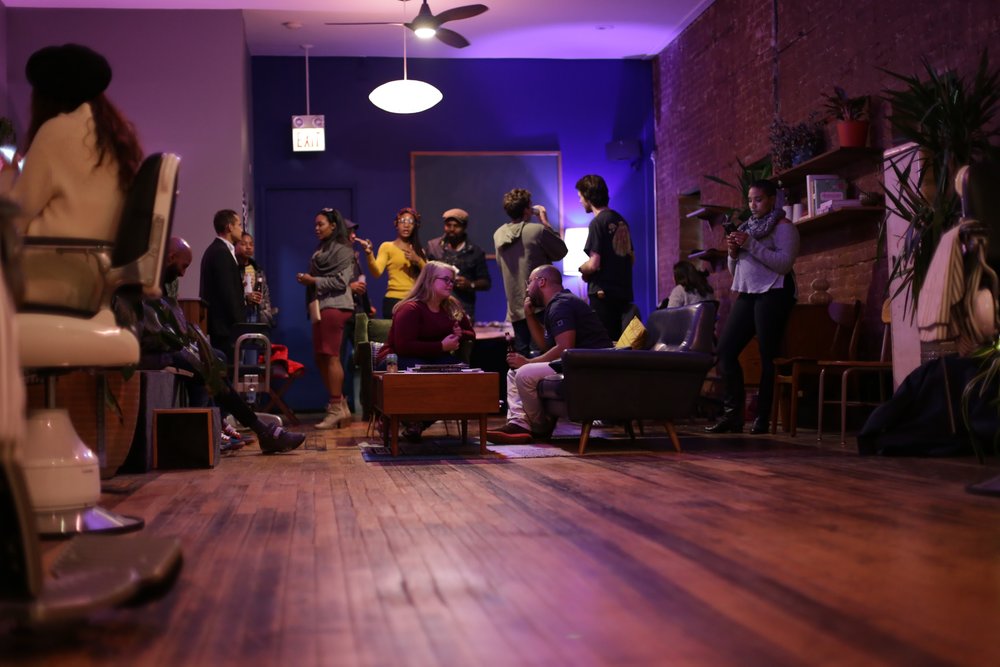 "We wanted more people to know what they were and how they impact us on our life and our teenagers years," said Hamilton.
The program is run by Nathaniel Viets-VanLear, the program manager for My Block, My Hood, My City. He says that the young people who walk the streets of Lawndale daily have a unique perspective that allows participants to appreciate things they would otherwise take for granted.
"They're seeing the small community garden on the side, they're seeing the mural that was painted by someone they know," he said of teenagers. "They know the pastor at a small church and all the work they do. And so I think the details are what makes this community special. "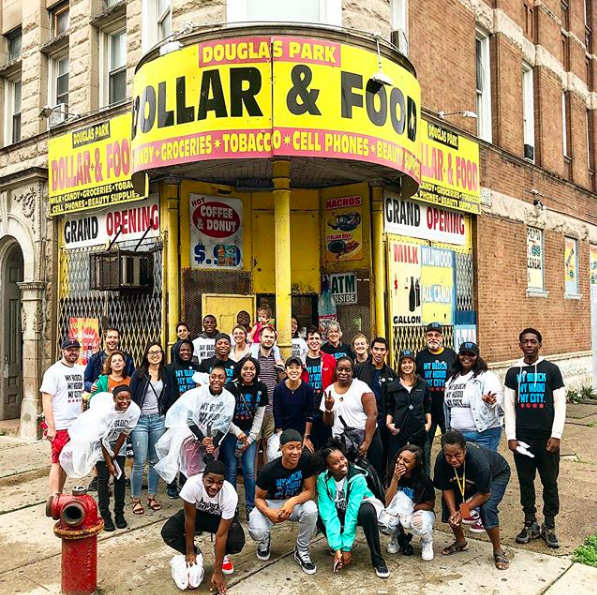 The program is in its second year, and several of the teens participated last summer as well. Those tour guides say that as they get more confident in leading groups through Lawndale, they are also learning new things they love about their neighborhood that people might not see from the outside.
"It's violent from their point of view," said Hamilton. "But our point of view is, it's our home and we are safe in this community."
Tours are $40, which is used to support the program. For more information on how to register, go to My Block, My Hood, My City's website.
Pascal Sabino is a Report for America corps member covering Austin, North Lawndale and Garfield Park for Block Club Chicago.
Do stories like this matter to you? Subscribe to Block Club Chicago. Every dime we make funds reporting from Chicago's neighborhoods.