BUCKTOWN — Goodbye, empty storefronts! A trio of shops all recently opened along a stretch of Damen Avenue between North Avenue and The 606 in Bucktown.
On Wednesday, Colorado-based Smartwool opened a 3-month-long pop-up in the former Bucketfeet at 1647 N. Damen Ave.
Robin Hall, director of retail for Smartwool, said that the pop-up, which sells Merino wool socks, apparel and accessories, will stay open until the end of January.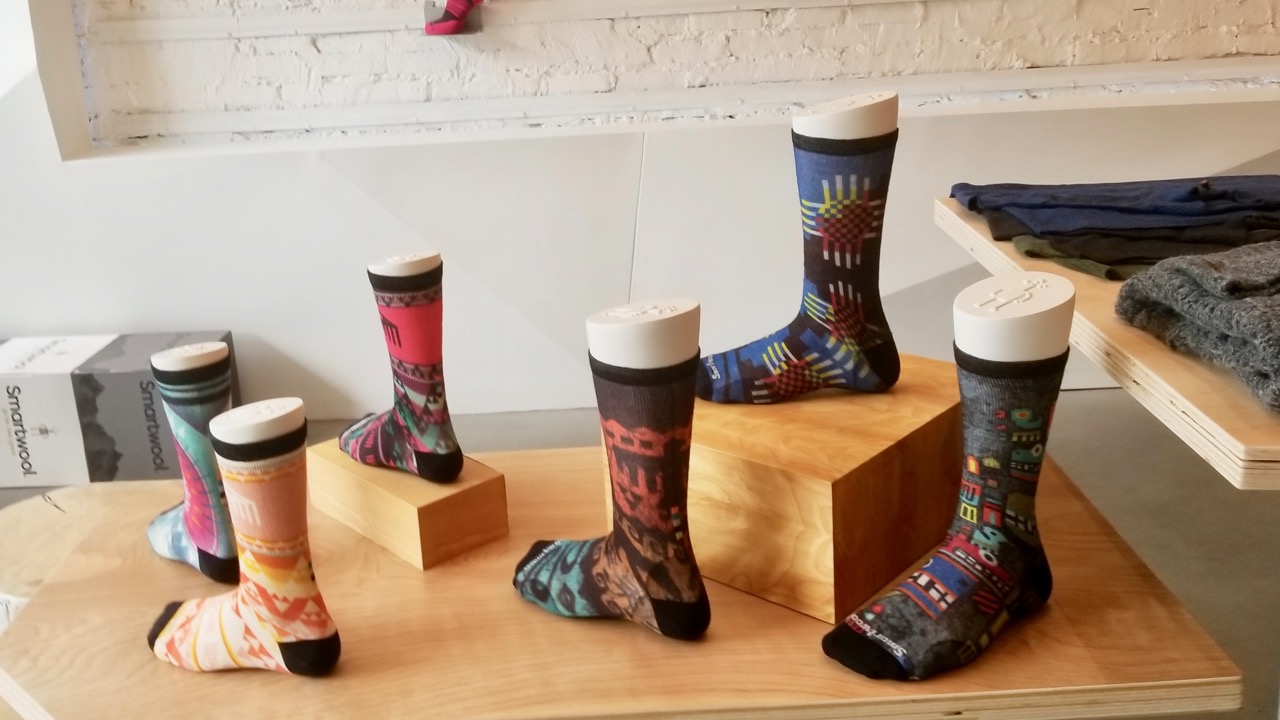 The new store is one of two Smartwool pop-ups in the city this year. An outpost at 535 N. Michigan Ave. is expected to open next week and will also remain open through Jan. 31, Hall said.
"Merino wool lends itself so beautifully to Chicago and the cold winters. I look at all the folks standing on the "L" in middle of January shivering, and I think if you only had a base layer on, imagine how warm you will be," Hall said.
Smartwool's hours are 10 a.m.- 8 p.m. Monday-Saturday, and 11 a.m.- 6 p.m. Sunday.
Fun fact: Smartwool is dog-friendly, so feel free to bring your pup.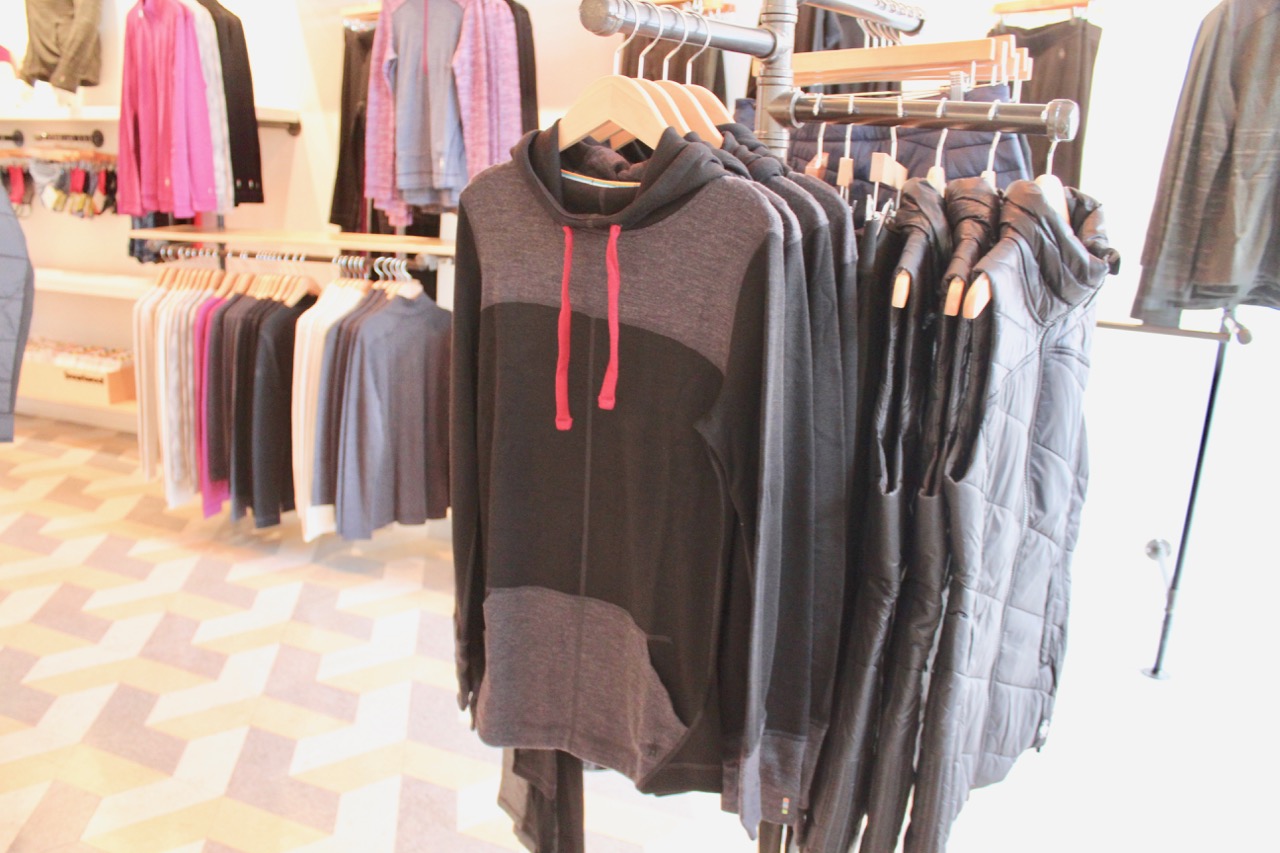 Ministry of Supply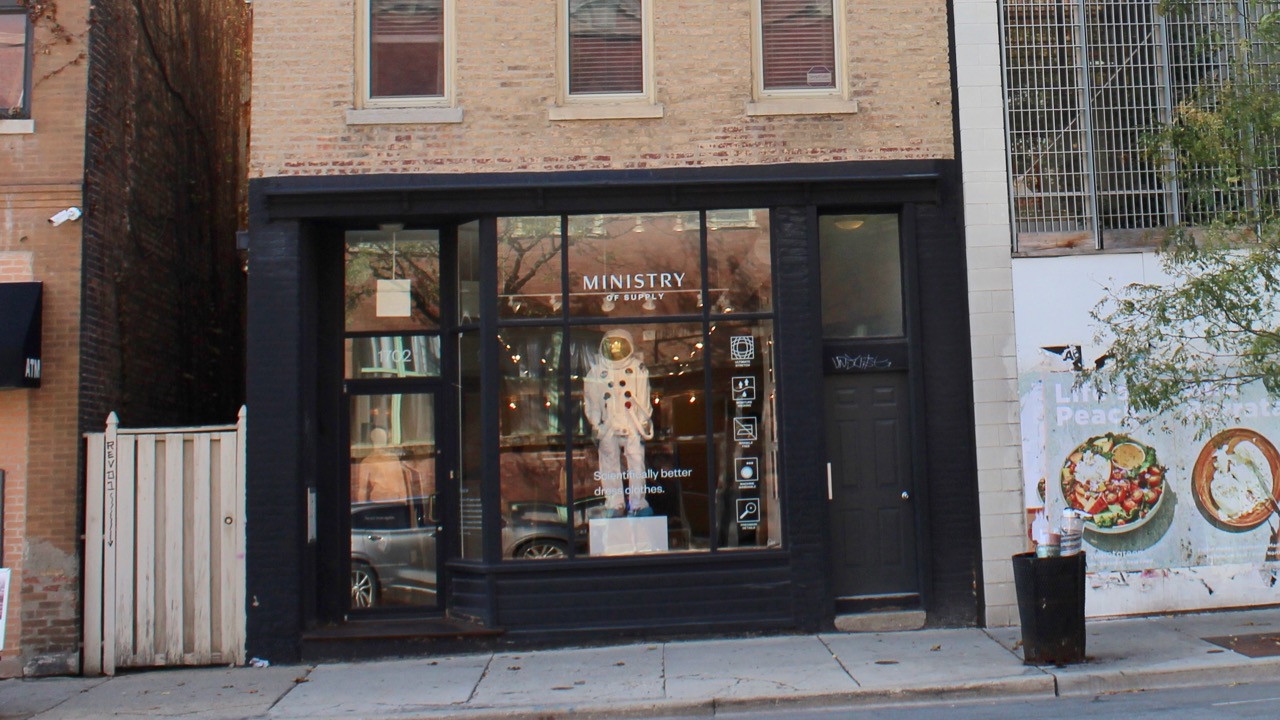 Ministry of Supply, a Boston-based brand of business casual clothing launched by MIT engineers has also arrived on Damen. The brand boasts its wrinkle-resistant and stretchable threads, which they say are "scientifically better" than others.
Neighbored by the recently revived Silver Cloud-turned Tricycle and a long-empty "mystery storefront" rumored to soon become a Google showroom, Ministry of Supply is located at 1702 N. Damen Ave.
Ministry of Supply's only Chicago location had previously been in Michigan Avenue's 900 shops.
"Me personally, I am loving the tons of natural light the store gets and prefer it to being in a mall atmosphere" general manager Cade Crandall said.
Crandall said Ministry of Supply has succeeded in taking work clothes that are traditionally uncomfortable and making the clothing more enjoyable to wear.
"You have to be in them 40 or more hours a week. The clothes give stretch… it's kind of a bridge between athleisure and business casual," he said.
The store sells shirts, pants and jackets for men and women, ranging from $115- $275. Dresses are around $200.
Ministry of Supplies' hours are 11 a.m.- 7 p.m. Monday-Saturday, and 11 a.m.- 6 p.m. Sunday.
Fun fact: All of Ministry of Supply's clothes are machine washable, so wearers can avoid dry cleaning bills.
Enaz 
A Highland Park-based women's boutique that started in 1995 and is now second-generation owned by founder Susan Lurie's three daughters, Enaz plans to open its 3-month-long pop-up on Friday.
Located in the former Vintage Charm at 1735 N. Damen Ave., Enaz will stay open through the end of the year, according to co-owner Samantha Shapiro. 
Standing for "Energy, Nature, Attitude and Zest for life," Enaz sells "everything from casual, day, to night clothing, accessories, jewelry and shoes," Shapiro said.
Enaz's hours are 11 a.m. – 7 p.m. Monday- Friday, 10 a.m. – 6 p.m.  Saturday and 11 a.m. – 6 p.m. Sunday.  
Fun fact: Enaz makes its own perfume oils.