WICKER PARK — A stretch of Damen Avenue between North Avenue and The 606 that's either in Wicker Park or Bucktown depending on who one talks with could finally see some activity soon. 
Earlier this week, a source familiar with the project said the "mystery storefront" at 1704 N. Damen Ave. would be a Google store.  
"Signs will probably be up soon," the source said.
A Google representative from the Mountain View-Calif.-based company did not respond to a request for comment, and the building's owner Don Glisovich has repeatedly declined to comment, citing a confidentiality agreement that bars him from talking about his tenant.
Back in June of 2015, the building shed its construction fence for one day. DNAinfo Chicago was able to take a peek inside, though the following day the fence was re-installed and has been covered with boards since then.
The 3-story modern silver building with a tree growing in its vestibule has sat empty since it was completed in June 2015. The futuristic looking structure replaced a one-story, 24-hour Clarke's Diner, which was demolished in 2013.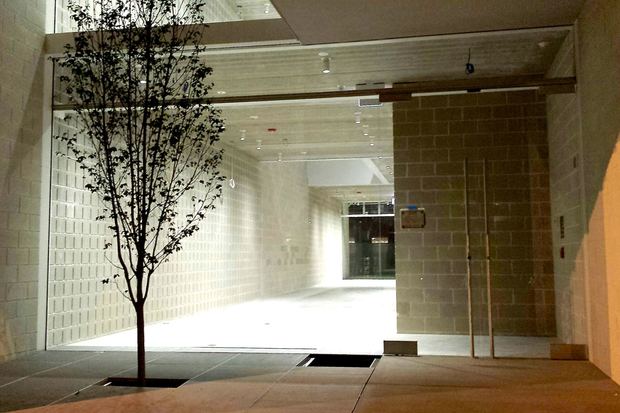 The building has had an unknown tenant for at least three years, according to Ald. Scott Waguespack (32nd), who said various people have contacted his office asking for a referral to the building owner because they want to lease the apparently empty building, only to find that it's not available for rent.
Glisovich has previously told Block Club that there is a tenant for the building who has just not opened. The building cost $2.3 million to build, based on a permit issued in 2015.
It's likely that Google would have plenty of products for the possible storefront, including the Google Home assistant (a competitor to Amazon's Echo), phones, tablets, thermostats and home security systems.
Though Google has yet to confirm plans for any permanent shops in Chicago, the tech behemoth is also rumored to be opening a large 14,000 square-foot retail storefront in Fulton Market, the Tribune reported in late August.