ROGERS PARK — Police released new videos of the man suspected of murdering two people in separate Rogers Park shootings this week, and warned frightened neighbors that he probably lives nearby.
"We believe the individual lives in this community," Chicago Police First Deputy Supt. Anthony Riccio told a crowded, emotionally charged room of residents at the at the Loyola Park field house Wednesday night. 
"He's somebody's neighbor."
Riccio said the suspected killer, who was seen on multiple surveillance cameras, walks with "duck feet" — his toes pointed out.
"Someone in this room probably knows this guy," Police Sgt. Shawn Sisk said. 

Riccio said there is "no obvious motive" nor is either victim believed to be connected to any organized crime, which makes it an "extraordinarily unusual homicide."

"Our concerns were realized when the lab said conclusively it was the same gun" in both shootings, Riccio said.
RELATED: Friends of Slain Rogers Park Man Mourn Their 'Big, Kind-Hearted' Teammate
The victims were killed Sunday morning and Monday night, just blocks apart from each other near Lake Michigan.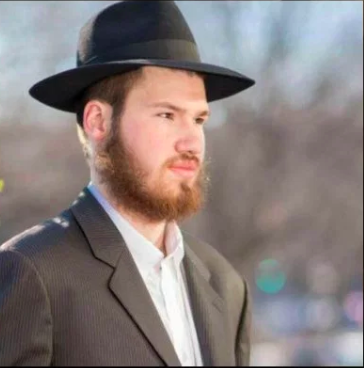 At 10:20 p.m. Monday, Eliyahu Moscowitz, 24, was shot in the head near the lakefront trail at Lunt Avenue.
The day before, 73-year-old Douglass Watts was shot dead while walking his dogs just blocks away in the 1400 block of West Sherwin Avenue, police said.
He had been shot once in his head just after 10 a.m.
Police said the killer ran west on Sherwin Avenue after the shooting and then south into an alley to get away.

Ald. Joe Moore (49th), who attended the community meeting, has said the victims were not robbed. The killer approached and shot each man in the head before fleeing.
Riccio said that the case has the full attention of the police department, and there are more than 40 detectives assigned to it, which he called "not unprecedented, but extremely rare."

Additionally, Riccio said some officers assigned to the Jason Van Dyke trial contingency plan will be redirected to Rogers Park. He said police have deployed gang and drug task forces, local officers and undercover officers in nontraditional cars, like minivans, uncommonly associated with police work.

Federal assistance is being provided to police from the FBI and ATF.
Officers are aggressively canvassing the area, knocking on doors and asking homeowners and businesses for their camera footage.
Police have described the killer as a tall black man with a thin build. He wore dark clothing and a dark mask over part of his face.
Some residents in attendance Wednesday night took issue with the police designating the shooter as black, since his face was mostly obscured with the mask.

Ralph Edwards, the program manager for the Ceasefire group that helps to curb gun violence, said the description was premature and "created a narrative."

But Sgt. Sisk said that "this is not about profiling." He said that police officers have external leads and technology that allowed them to identify the suspect as black.

"This is the person who we are looking for," he said while holding up a still image of the offender to the crowd. "I'm sorry if that ruffles some feathers, but this is about solving this crime."

"This person is trying to take away our freedom and sense of safety in this community," Sisk said. "And we are not going to let that happen."

Police have urged anyone with information to come forward. Tips can be reported to www.cpdtip.com or at 312-744-8200