BRIGHTON PARK — Equipped with brushes and cans of paint, graffiti artists from all over the world descended upon the Crawford Steel Company this weekend to do what they love — without having to worry about getting in trouble for doing it.
About 75 artists from across the U.S., Spain, Lithuania and other countries gathered at the sprawling steel company's campus, 3141 W. 36th Place, for a three-day event dubbed Meeting of Styles, which originated in Germany in 2002.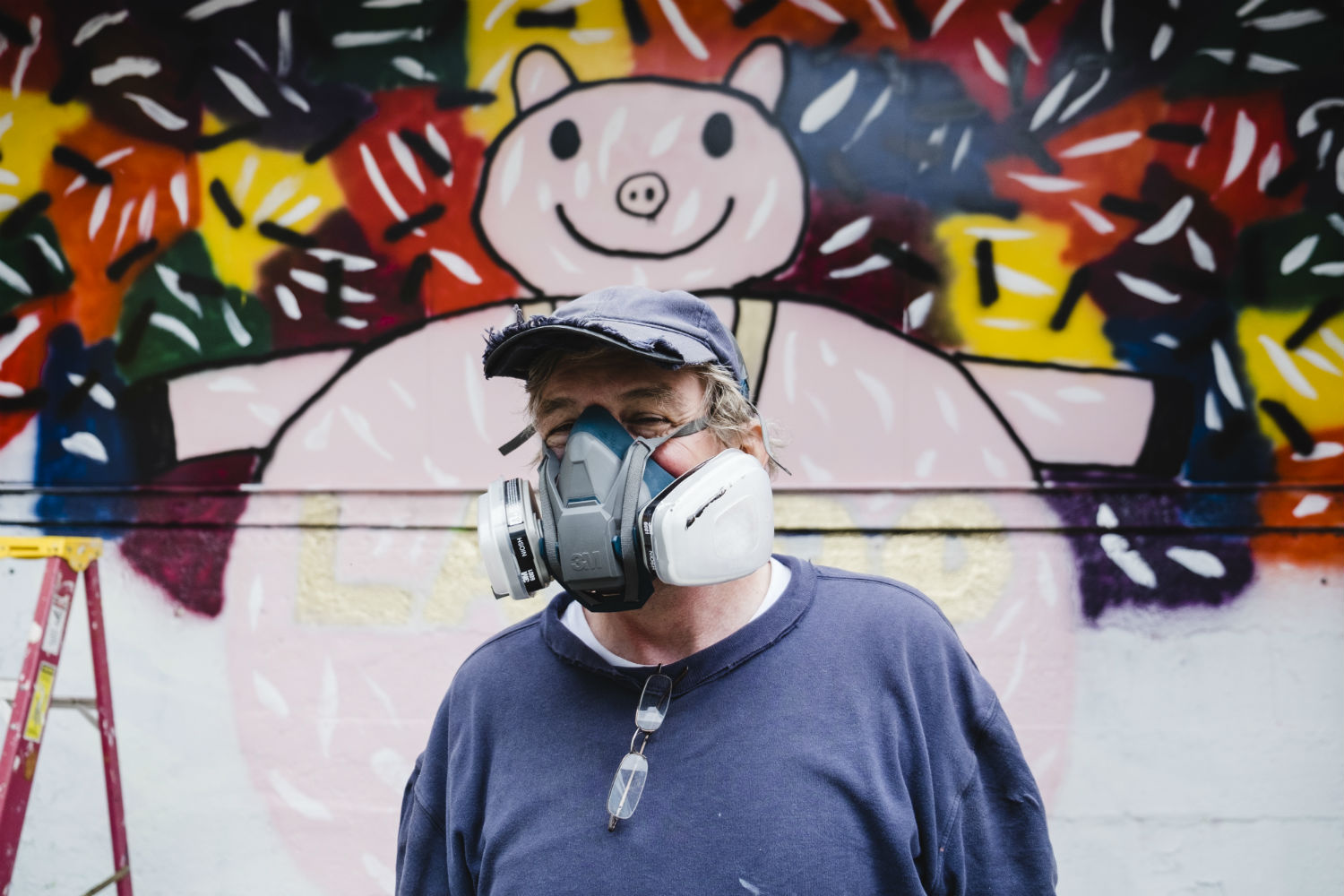 Now on its 14th year, Meeting of Styles was created to "bring all these different people together and then show the outside people, you know, the onlookers, what graffiti is really about," said the event organizer who goes by the name Dmnology. "And how it's more for the community than people think."
The event was sanctioned by Crawford Steel Company and facilitated by CMK crew, Dmnology said. He said it has been a haven for graffiti artists, who have been painting Crawford Steel's walls for over 30 years. Artists have to abide by a set of rules, which are painted on the factory's door.
"It's private property so we don't have to go through the city, but the city knows about us. Actually, the mayor came to Meeting of Styles a couple of years ago," he said.

This year, the city has become more aggressive in its graffiti removal efforts. In recent weeks, several murals by high-profile artists were removed by the city's graffiti-fighting crews – and an ordinance aimed at preserving this art stalled.
RELATED: New Hebru Brantley Mural Coming To Wall Where One Of His Earliest Works Was Accidentally Removed By City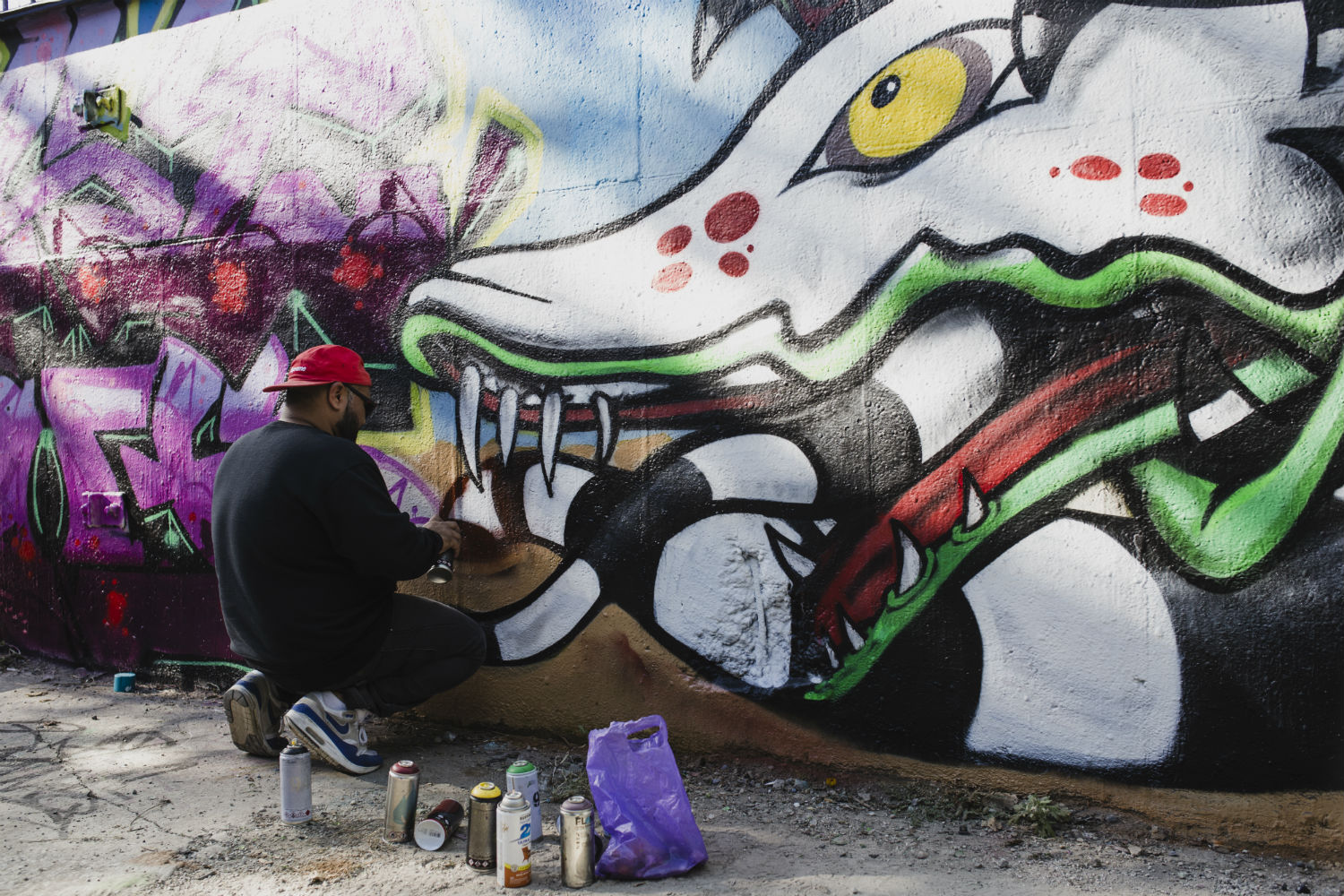 The city's Department of Streets and Sanitation website states that graffiti "scars the community, hurts property values and diminishes our quality of life."
But Dmnology said we should be asking ourselves why kids feel the need to express themselves on the street.
"What's happening in their lives that they're not getting to be expressive and creative? A lot of it boils down to most of these kids come from the inner city where the public schools aren't funded," he said. "They don't have art programs or they have problems at home and they need to go out in the street and express themselves. This doesn't cause the problems in society. This is an effect of the problems in society and it's an outlet for these kids. I mean, it's the least violent outlet for inner-city kids."
Michelle Alvarez, who was participating in Meeting of Styles for the first time, said the event showcased artists' "true talent" because they were given the time and freedom to finish their pieces.
"We get to be more creative and let loose and not be looking over our backs and nervous all the time," she said.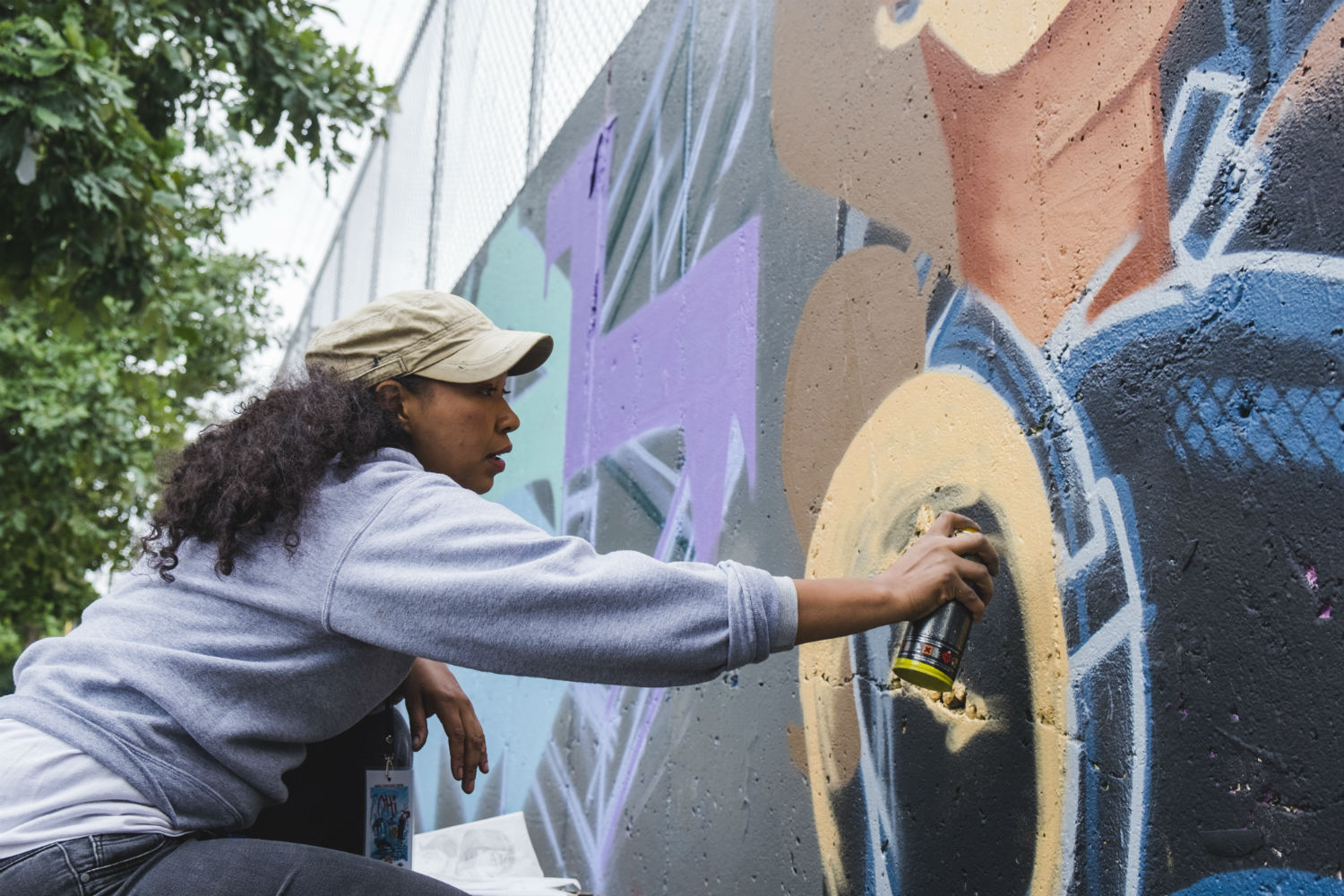 This year, participating artists were given the theme "zeitgeist."

"It's kind of like what's going on today in the world, like today's current political climate and what our interpretation of it is," Dmnology said.

RELATED: Despite Destruction Of More Public Art By City Crews, Alderman's Plan For Mural Registry Stalls
To Nuria Ortiz, a muralist from Los Angeles who travels the world to leave her colorful, spray-painted trace, the zeitgeist of 2018 looks like a grayscale character, who has an expression that is slightly reminiscent of Edward Munch's "The Scream," being engulfed by a technicolored woman.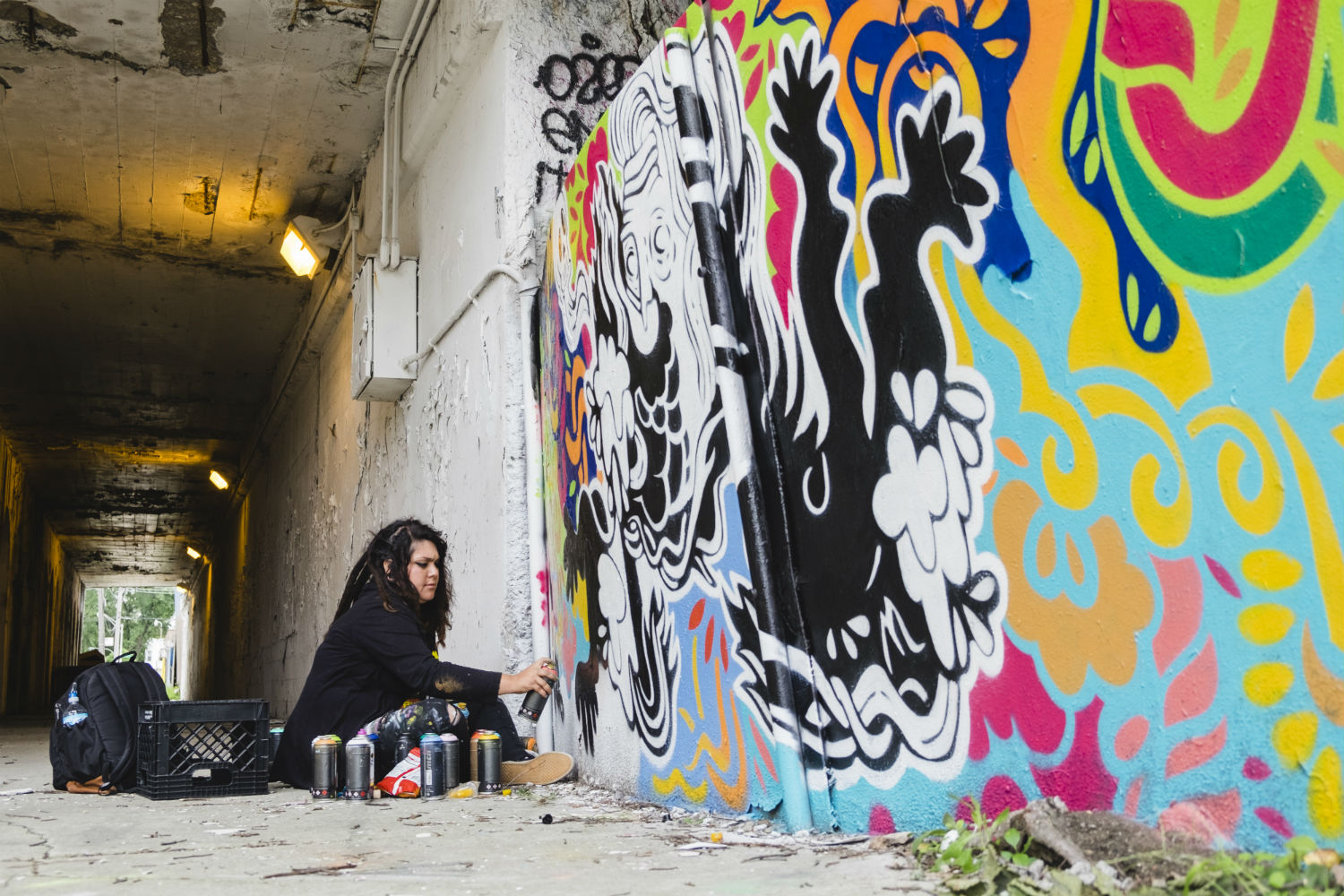 He's "descending into madness, having a hard time and there's a woman on the side very, like, aware of the situation and she's spreading all her goodness around him," she said.

Aside from using art as a vehicle for symbolic commentary, Ortiz hopes that her work can provide some relief to passers-by.

"Whatever someone is feeling, they could be walking by and they just stop and look at what you're doing, at your piece and it just completely makes them, like, dive into it," she said. "You forget about all your worries … because that's what art used to do to me when I was little, so now I'm hoping it does that for other people."
The graffiti and murals will remain on Crawford Steel Company's walls in Brighton Park indefinitely until new artists come and paint over them.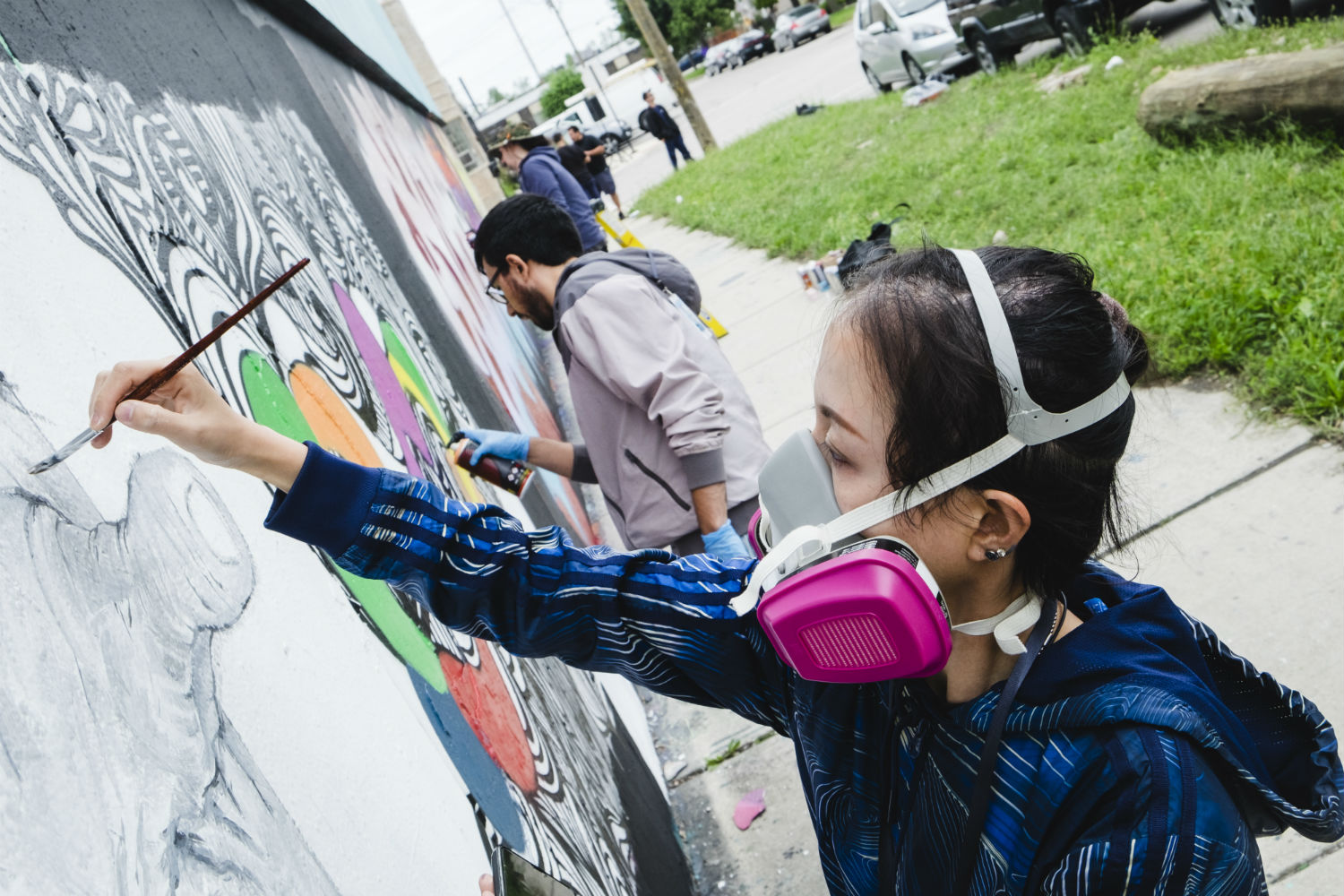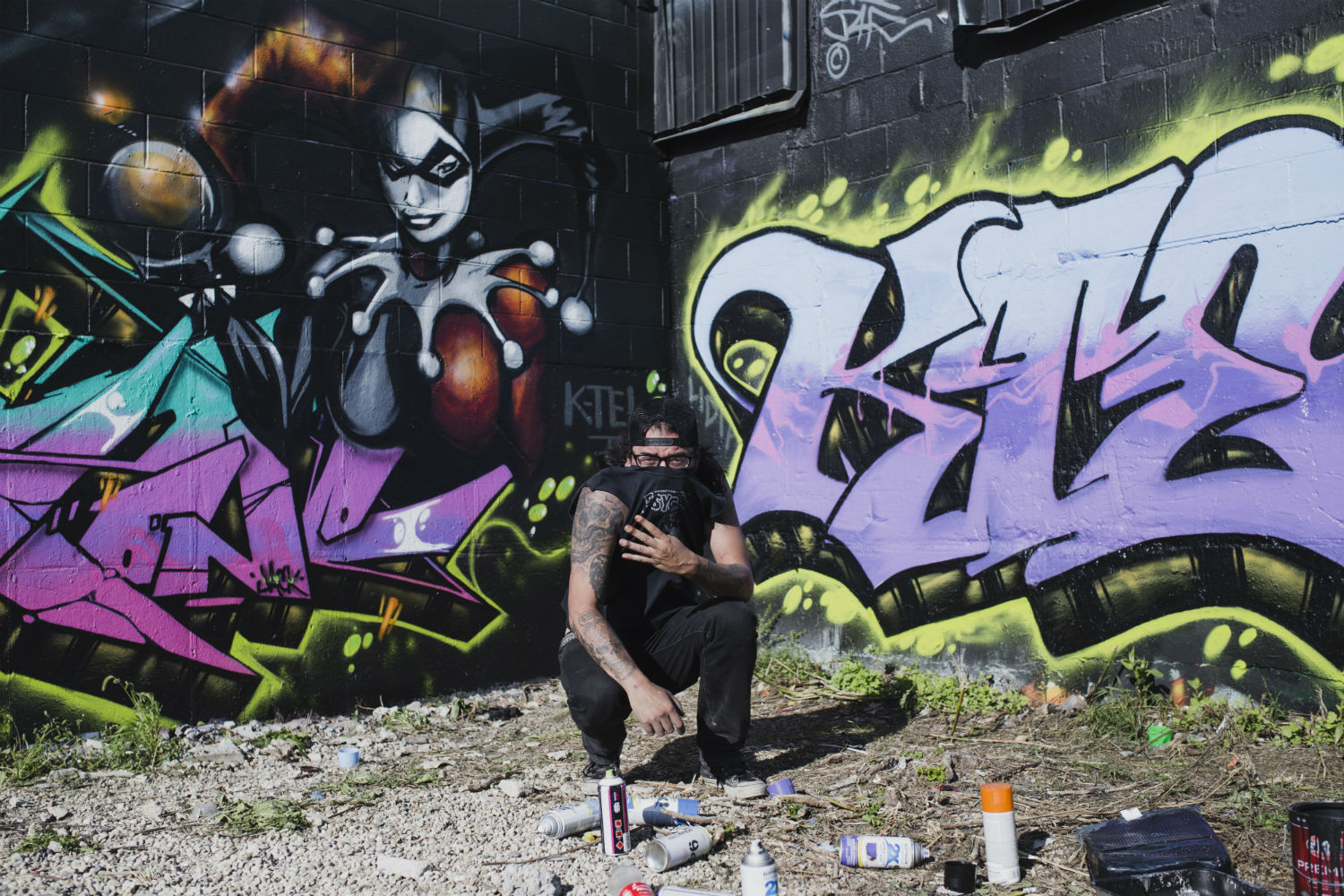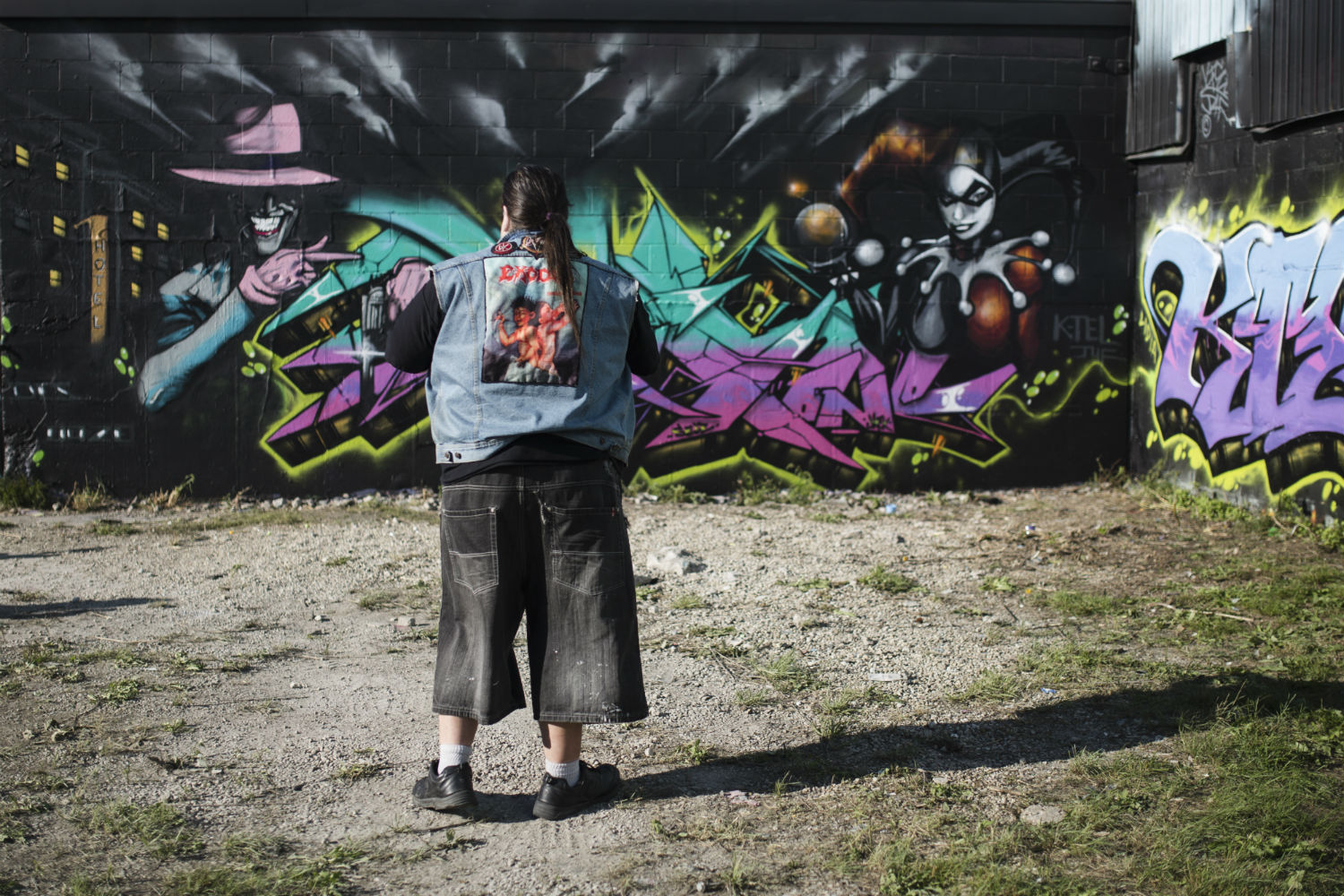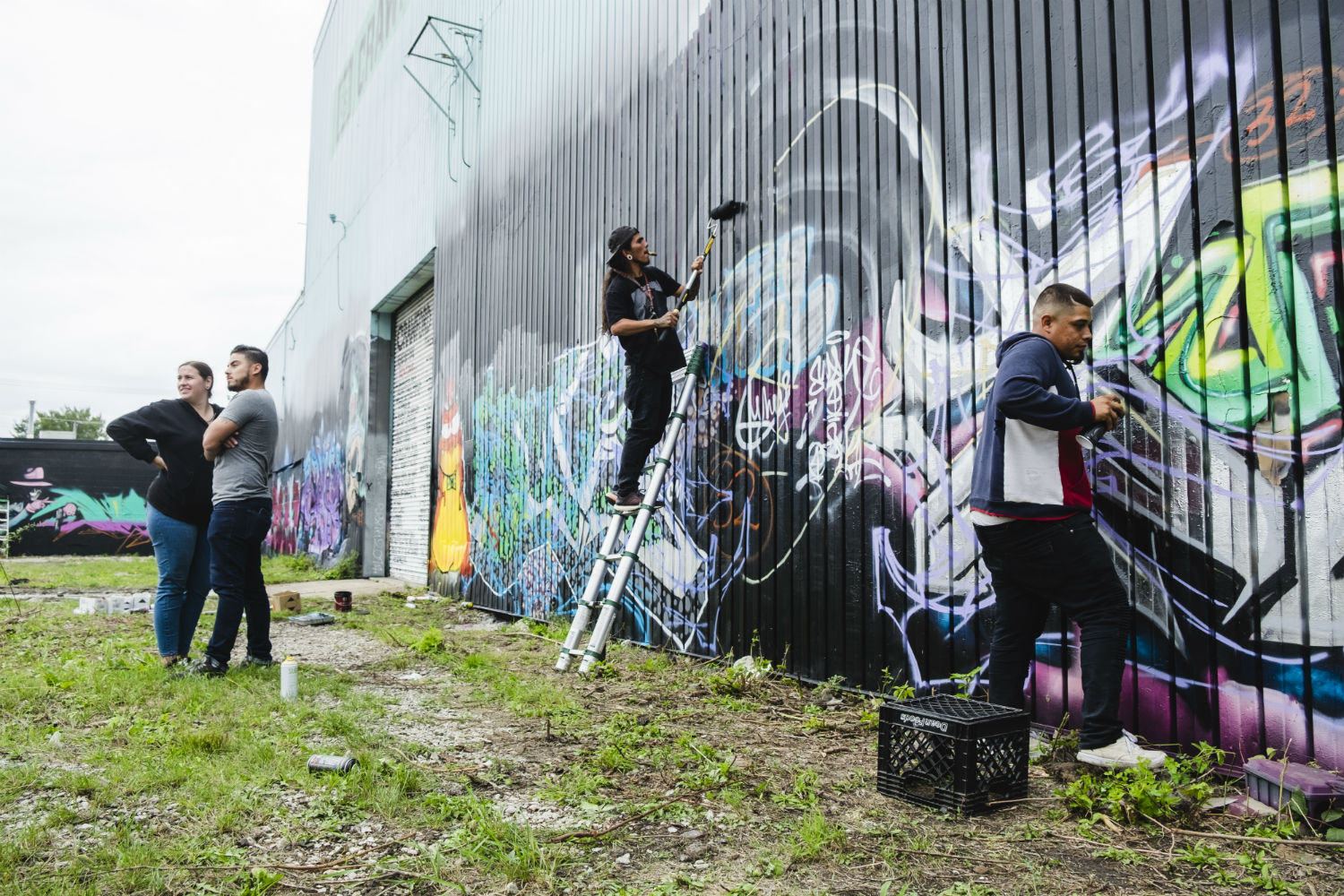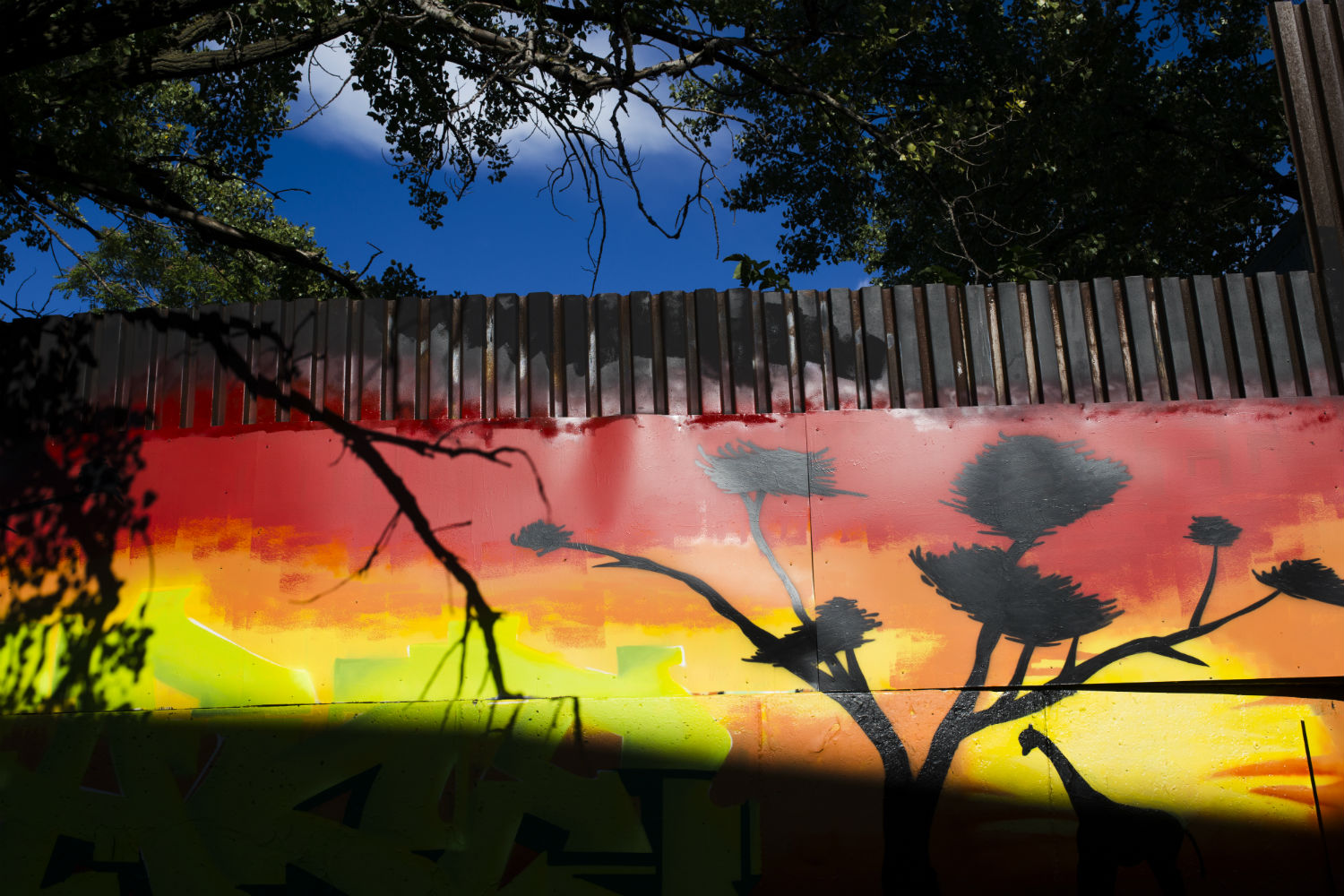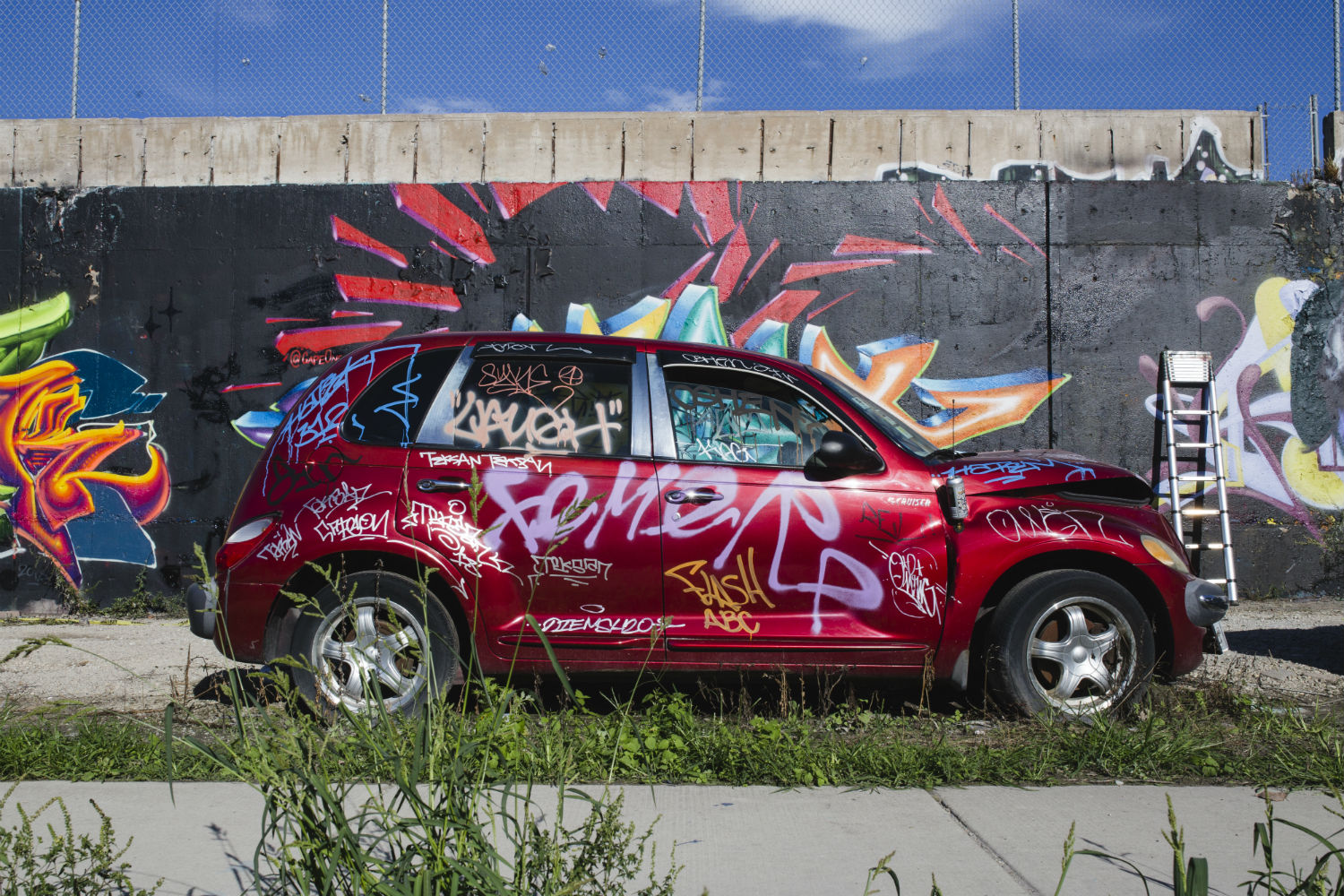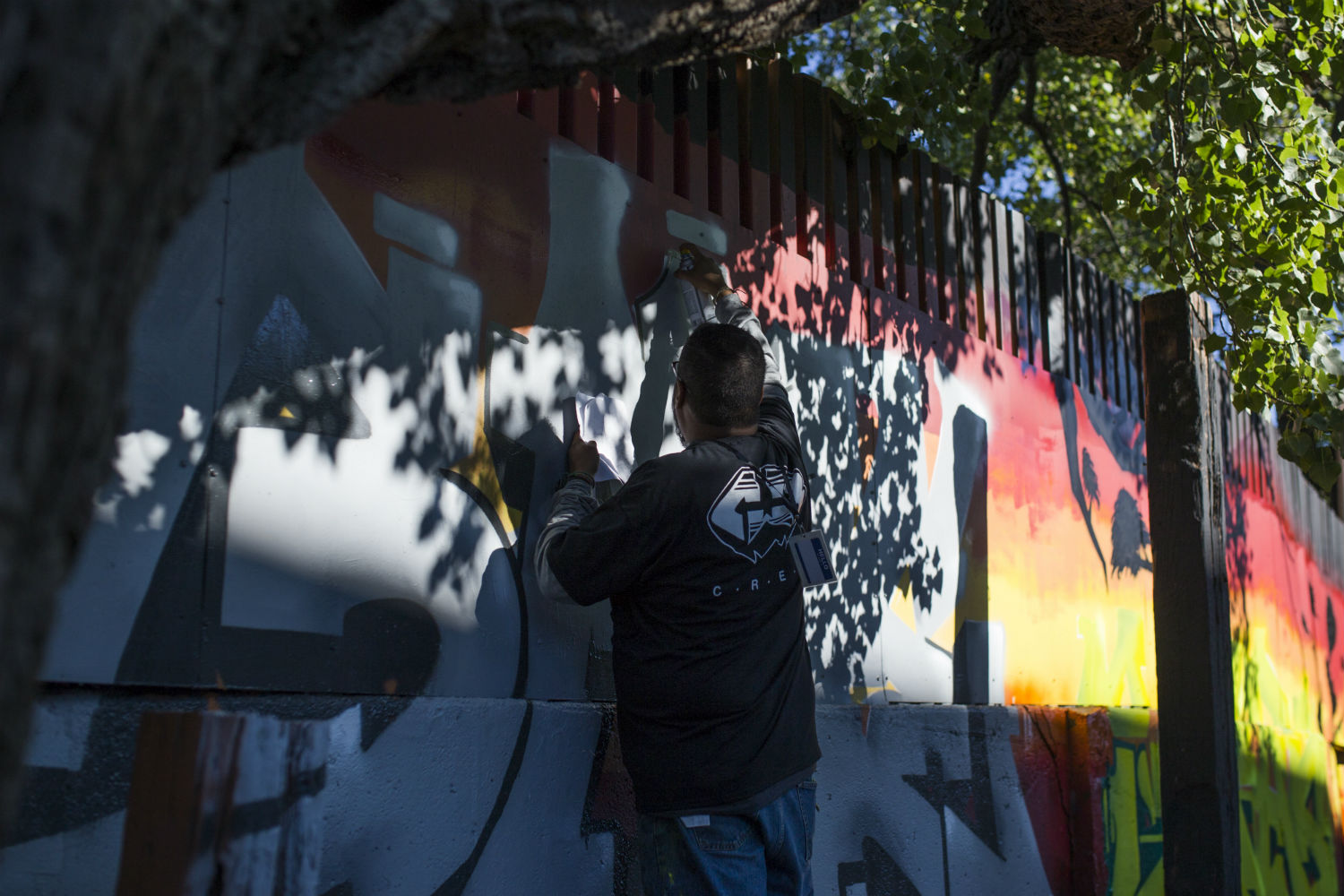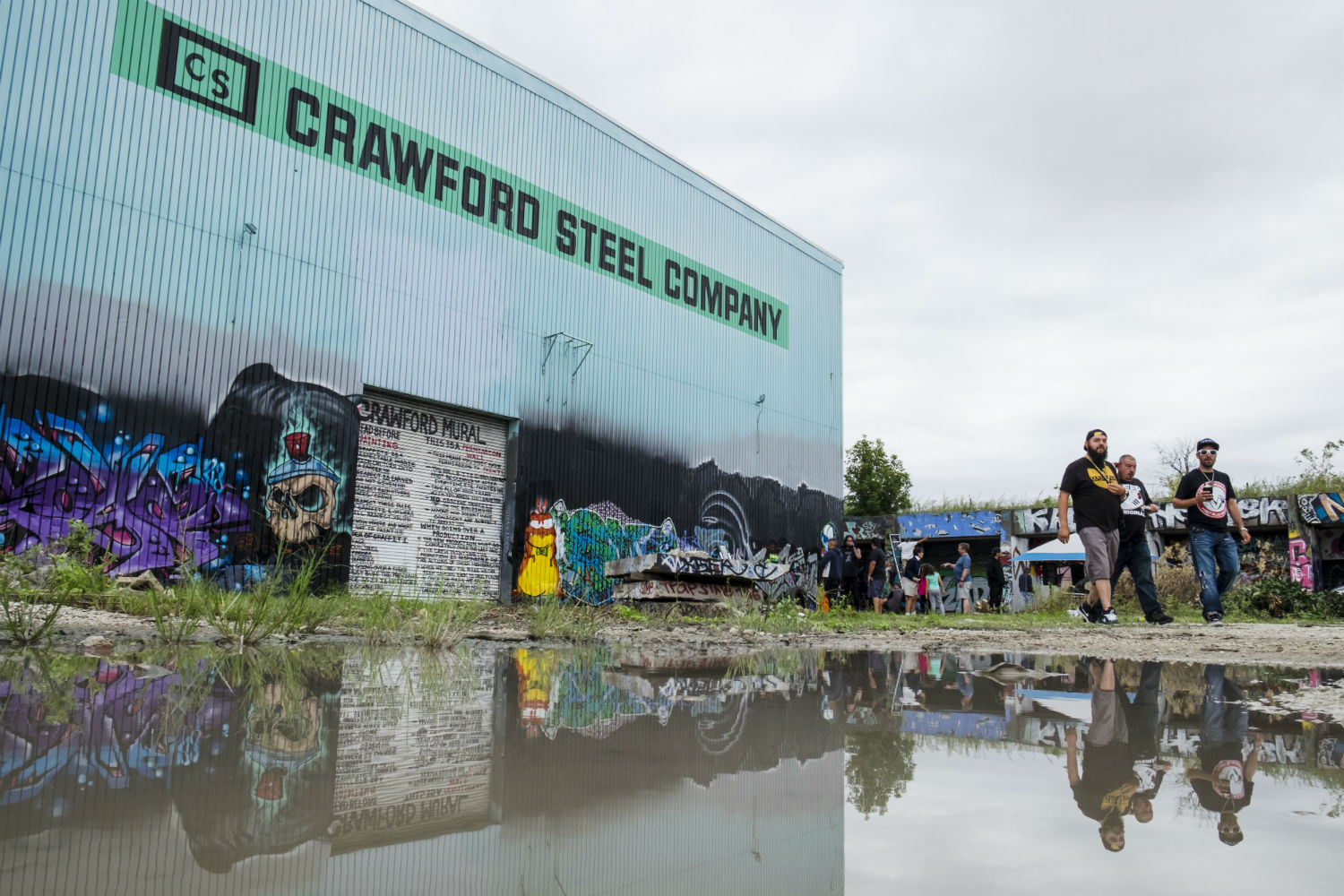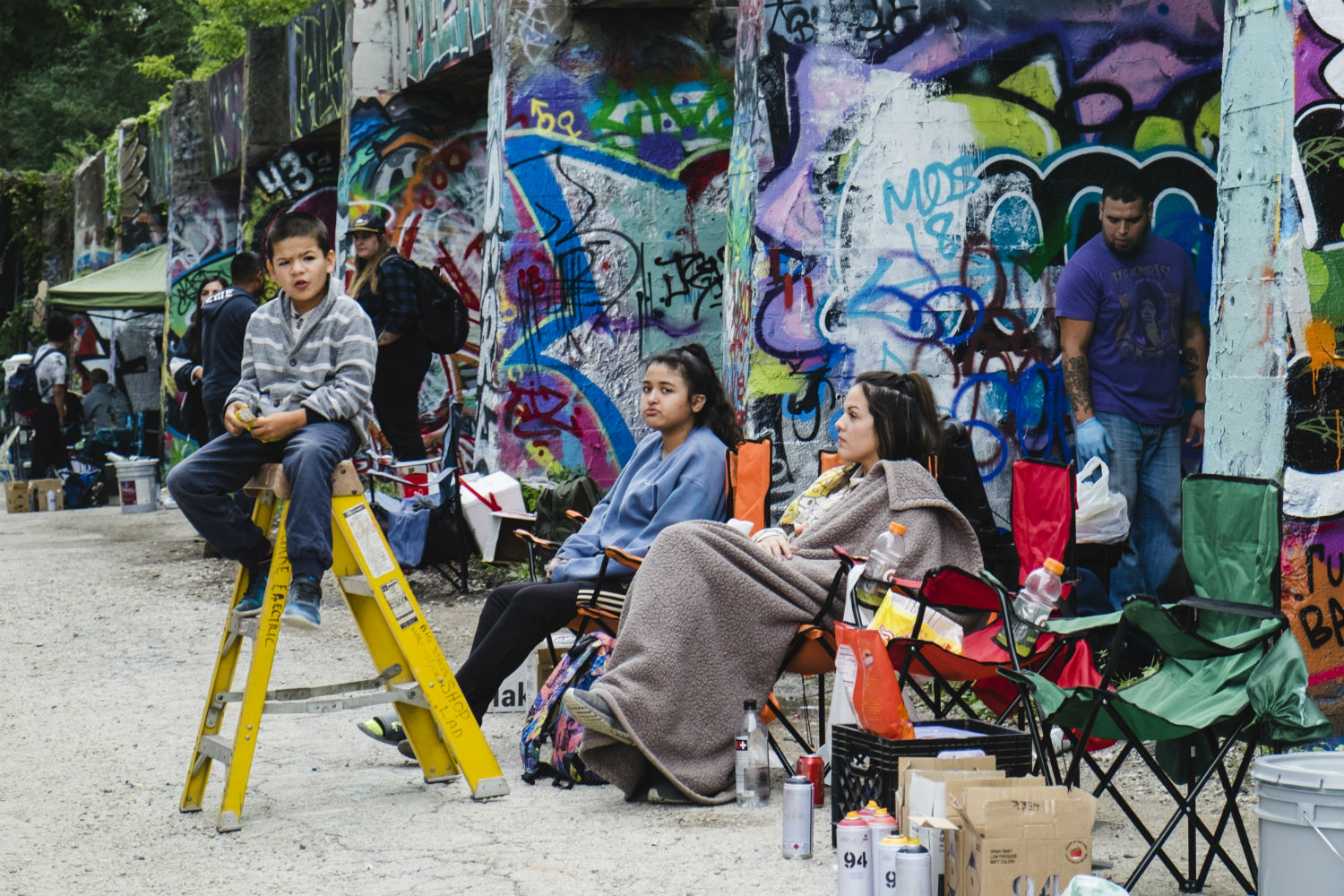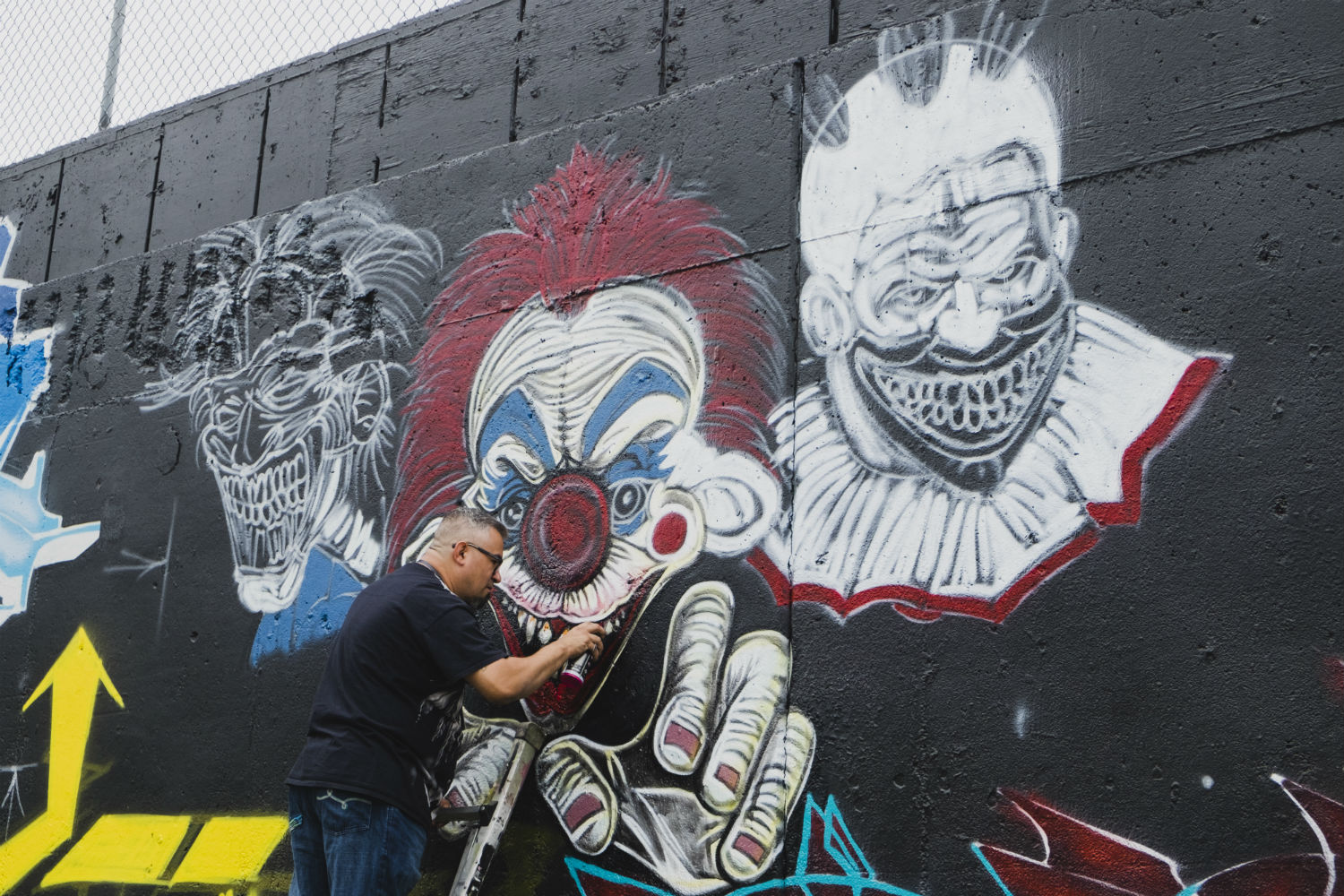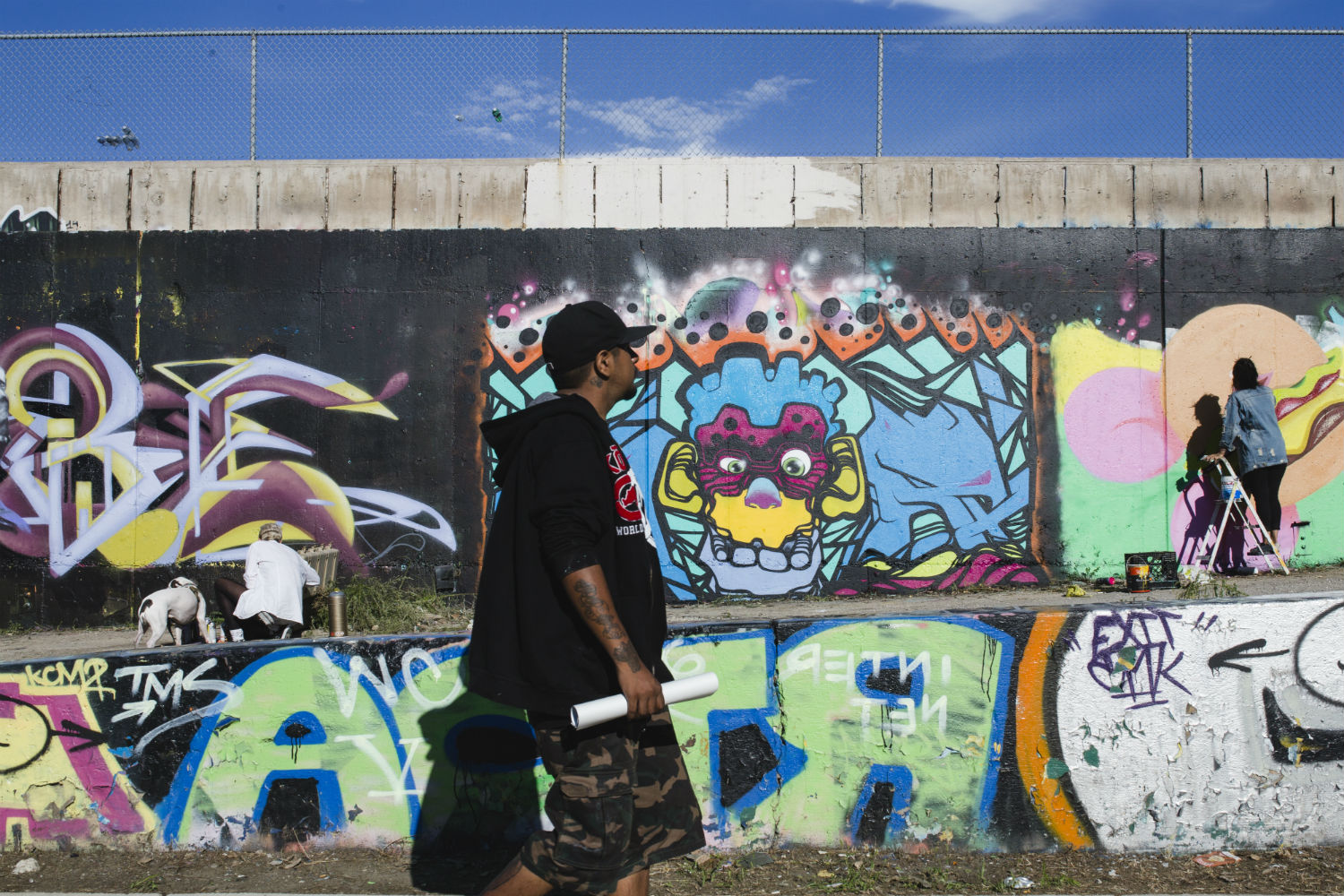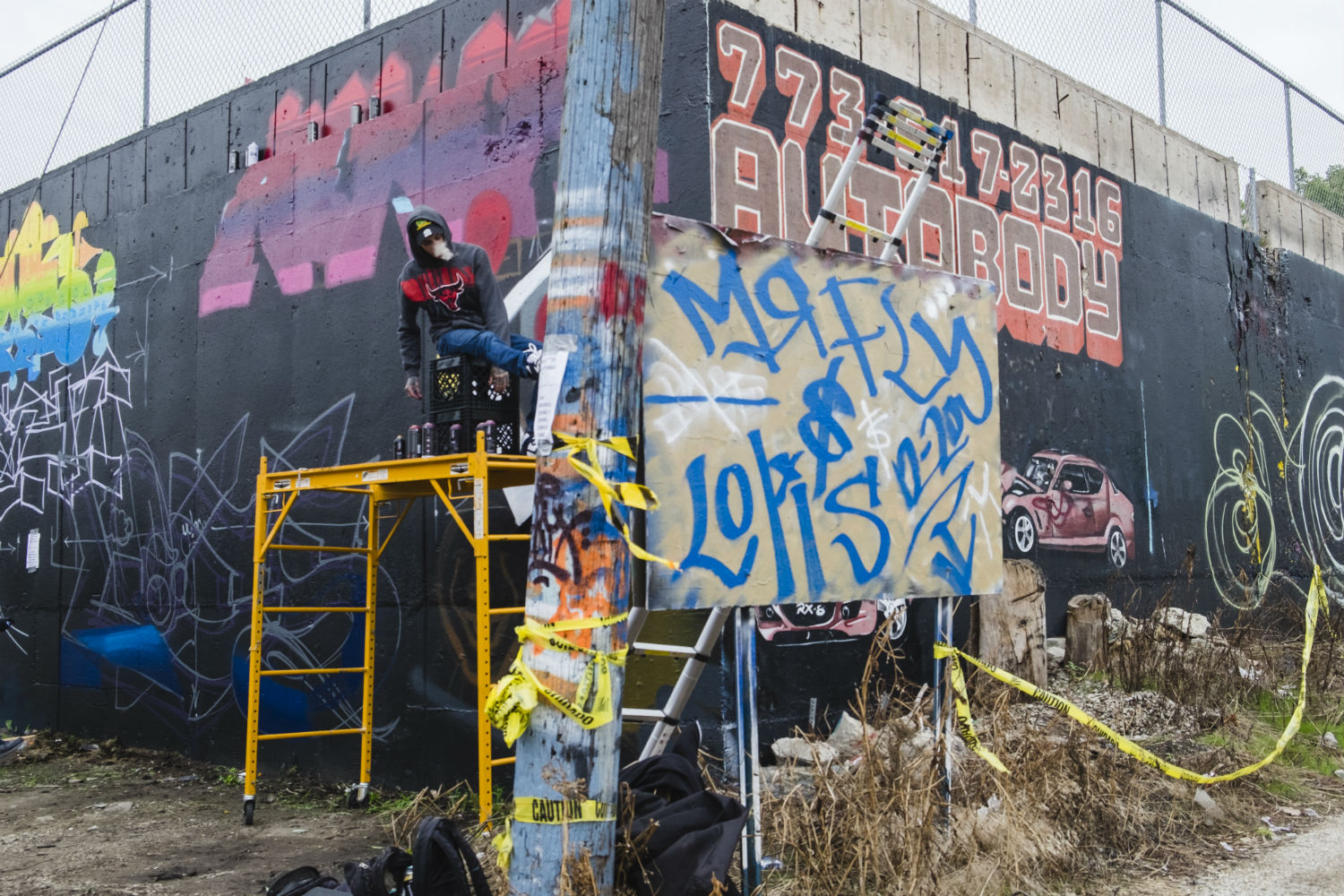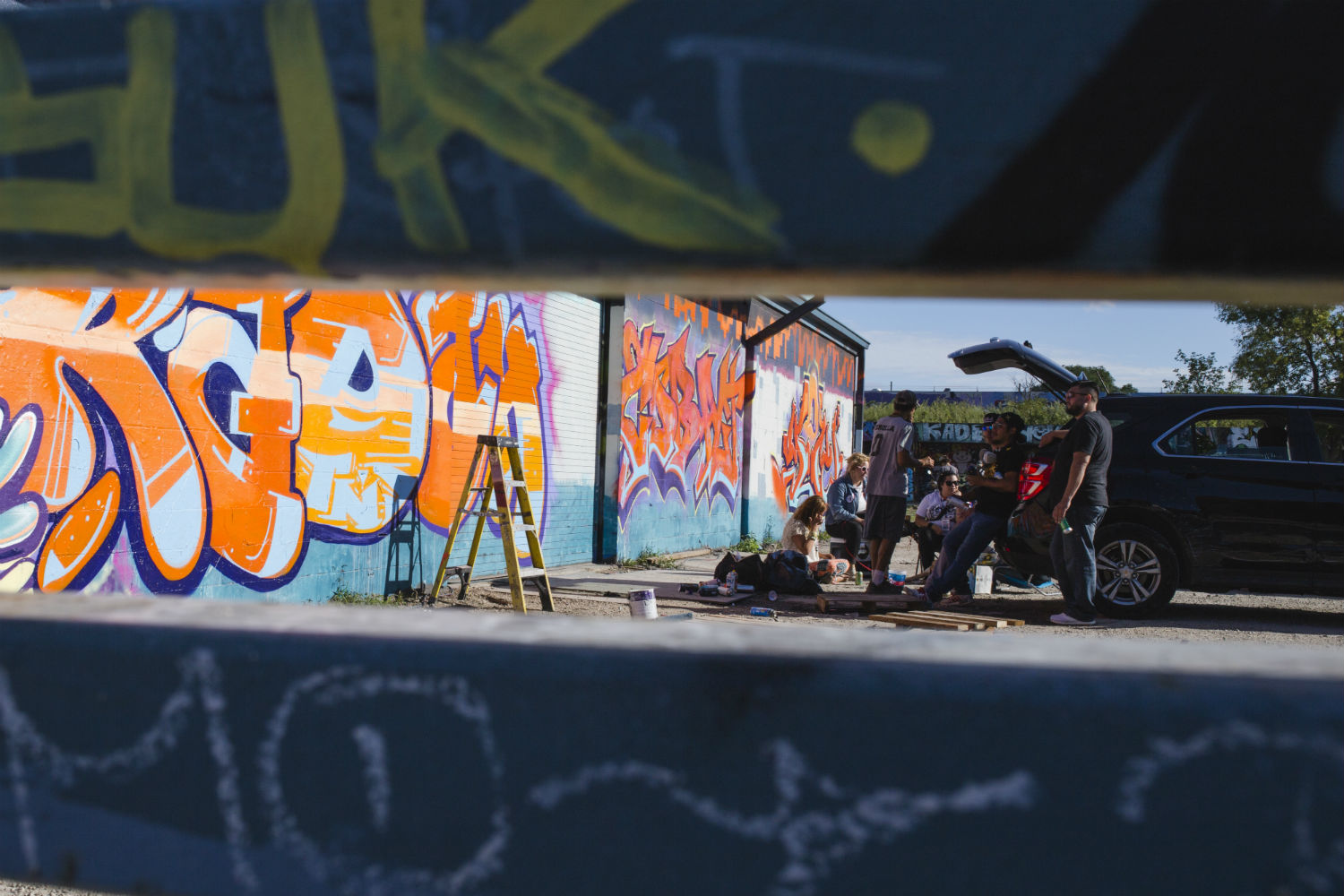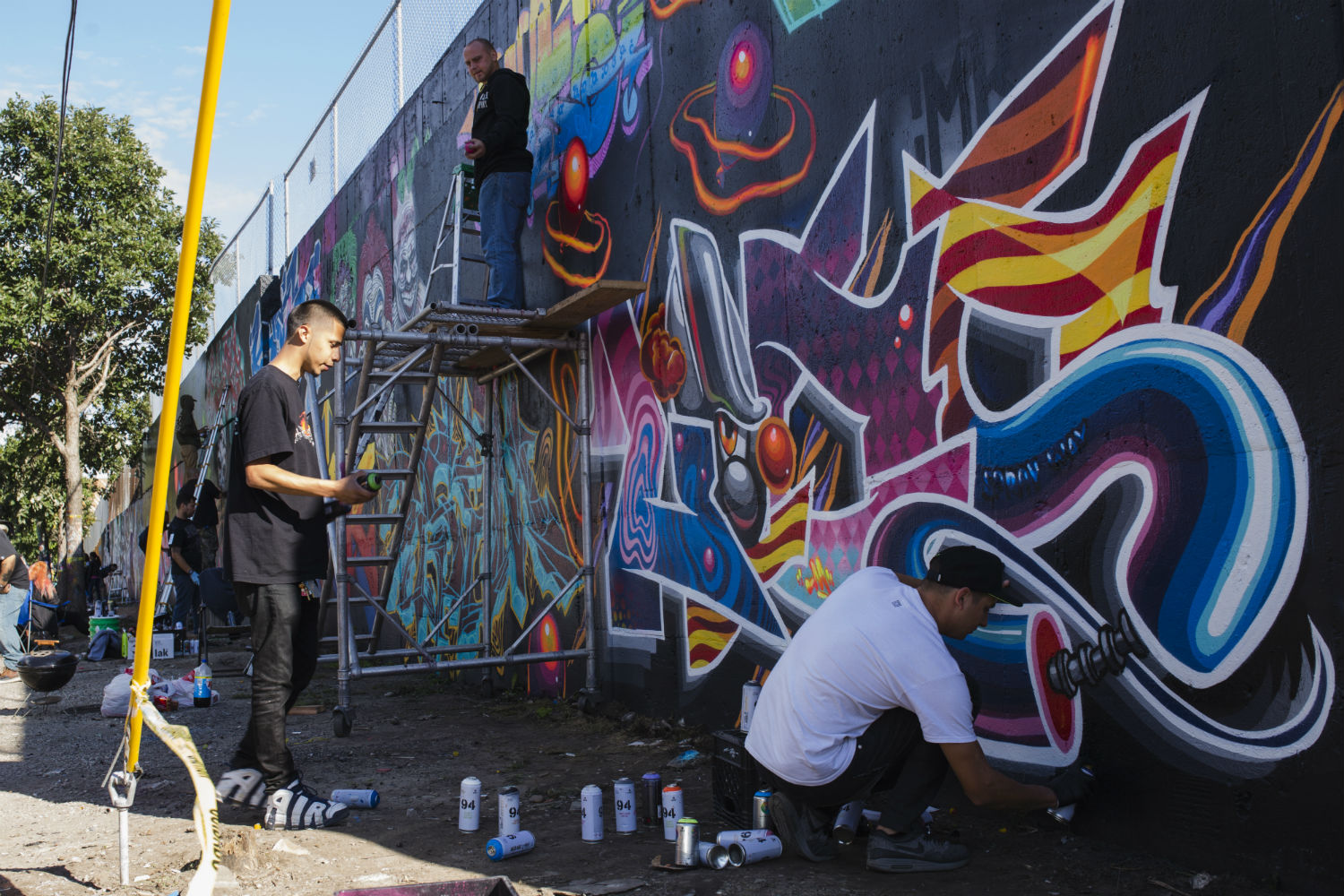 Do stories like this matter to you? Subscribe to Block Club Chicago. Every dime we make funds reporting from Chicago's neighborhoods.