BELMONT CRAGIN — Ald. Ruth Cruz (30th) has pulled her office's support of a controversial music festival planned for Riis Park that was approved by her predecessor without neighborhood input.
AEG Presents has been promoting the Chicago leg of The Re:SET concert series June 23-25 at Riis Park, 6100 W. Fullerton Ave for months and started selling tickets in February.
Cruz announced she would not support AEG's plans for the festival in a letter sent to neighbors Friday night.
"… Upon my taking office last week, I have learned firsthand that this festival is causing significant concerns for many locals about noise pollution, harm to our green spaces, public safety and parking issues," Cruz said in the letter. "It is for these reasons that I must stand in solidarity with the community and withhold my support of this event."
For now, the future of the festival remains unclear.
Neighbors have organized for months against Re:SET, saying promoters have shared no information about it outside of ads. 
AEG began moving forward with the festival in January after getting outgoing Ald. Ariel Reboyras' backing. Don Sullivan, an AEG executive, previously told Block Club he did not know what kind of public outreach the retiring alderman did with neighbors before endorsing the event.
AEG representatives met with neighbors for the first time May 11 to explain their plans for the festival.
Reached by phone Saturday, Cruz told Block Club her letter rejecting AEG's plans is just one component of the city's approval process.
"As far as I know, [AEG] can still move forward. But it will be up to the Park District to decide what they would like to do now," Cruz said.
The Park District is still reviewing AEG's permit for the festival, Park District spokeswoman Michele Lemons said Saturday.
Earlier this month, Juliet Azimi, the Park District's chief administrative officer, said AEG's permit was "conditionally approved" but the promoter still needed final sign-off from a variety of city agencies and officials.
Sullivan was not immediately available for comment, but concert promoters told Block Club Saturday they remain confident the festival will go on as planned at Riis Park.
"As the alderwoman affirmed in her statement, all permits have been approved and Re:SET will be moving forward at Riis Park as planned," said Re:SET Concert Series spokeswoman Jen Appel in an emailed statement. "We look forward to bringing three days of great music to the neighborhood."
In her letter, Cruz said festivals like Re:SET help boost local businesses and generate needed revenue for the city. However, due to the "significant community feedback and opposition to this festival," she decided to withhold her support for the event.
"Let me be clear: I wholeheartedly see the value in what these festivals bring to our ward, and what music does for culture and communities," Cruz said in the letter. "… But I also believe strongly in the importance of residents who live in our community having a strong voice that is both heard and respected."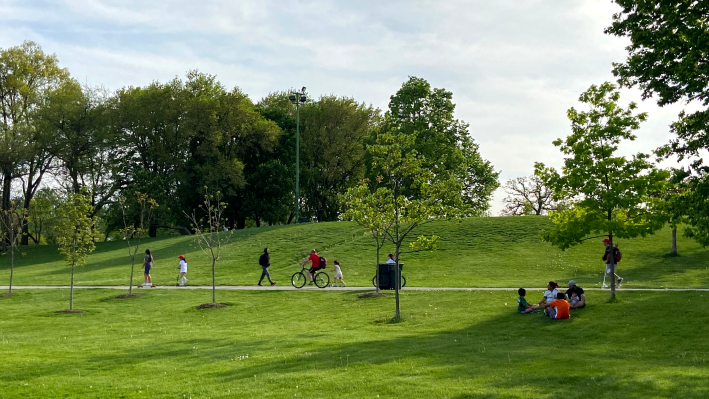 At the May 11 community meeting, AEG representatives said Re:SET would take up the park's hilltop area and have a similar footprint to Festival Cubano events.
With setup and teardown, festival organizers would be in the park June 19-29, according to a permit application. The rest of the park's space and amenities would be free for neighbors to use during the festival, and the hilltop would remain accessible up until 10 a.m. June 22, Sullivan said.
Earlier this month, AEG representatives also promised neighbors they would host movies in the park, holiday giveaways and back-to-school events in addition to providing free space for street vendors, hiring more than 100 neighbors for the music festival and distributing 500 tickets to local organizations. 
However, neighbors were skeptical of AEG's promises and said a meeting about the event should have been held long before promoters started selling tickets to the festival.
Since ticket sales opened in February, promoters said they've sold 20,766 tickets.
In her letter rejecting the event, Cruz also cited AEG's promises as "appreciated" but not enough to sway her decision based on community feedback.
"Looking toward the future, I seek to reaffirm my commitments to this community, and to residents of this ward and city by putting new practices into place that bring event organizers together with our communities more directly," Cruz said. "I will be drafting legislation that better protects the interests of both festival promoters and residents to ensure that when we have festivals in our communities, everyone is heard and everyone benefits."
The controversy in Riis Park comes after the Park District pledged to overhaul how it approves private events, following backlash from West Siders about three festivals last summer in Douglass Park.
Permits for festivals were previously granted via an opaque internal process with no requirement for community support nor any organized process for collecting feedback from the residents affected by these large events.
The new approval process requires that festival operators get Park District board approval for special events hosting 10,000 people or more a day in any of Chicago's public parks.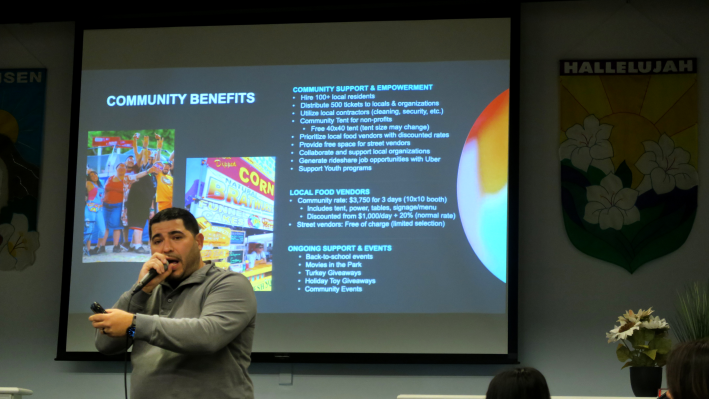 Watch our "On The Block" TV show on The U, CW26 and MeTV.
Listen to "It's All Good: A Block Club Chicago Podcast":