CHICAGO — "Mega-fests" like Lollapalooza, Riot Fest and Arc Music Festival may have to clear another layer of approvals before hosting tens of thousands of fans at the some of the city's biggest events.
An amendment at a Chicago Park District board meeting Wednesday would require festival operators to get board sign-off for special events hosting 10,000 people or more a day in any of Chicago's public parks.
The amendment will be posted for 45 days to allow for input from the public. It will then return to the board for a final vote.
The park district did not answer a question asking if contractural events like Lollapalooza and the upcoming NASCAR race, would be required to go through a board vote.
Parks superintendent and CEO Rosa Escareno said Wednesday she was unsatisfied with how "things have been rolled out this year." Escareno did not elaborate with what she was unhappy with.
This year, the park district mandated that events hosting 10,000 people or more a day host a community engagement forum, in line with district policy.
"We believe that community voice through the town hall meetings will not only help us better inform our process but also that we're thinking as to what type of events and engagements they'd like to see," Escareno said.
The proposal comes as West Side residents increasingly push back on festivals being held in Douglass Park. Summer Smash, Heatwave Festival and Riot Fest, private, for-profit events keep the public park roped off for weeks then leave the grounds in poor condition long after.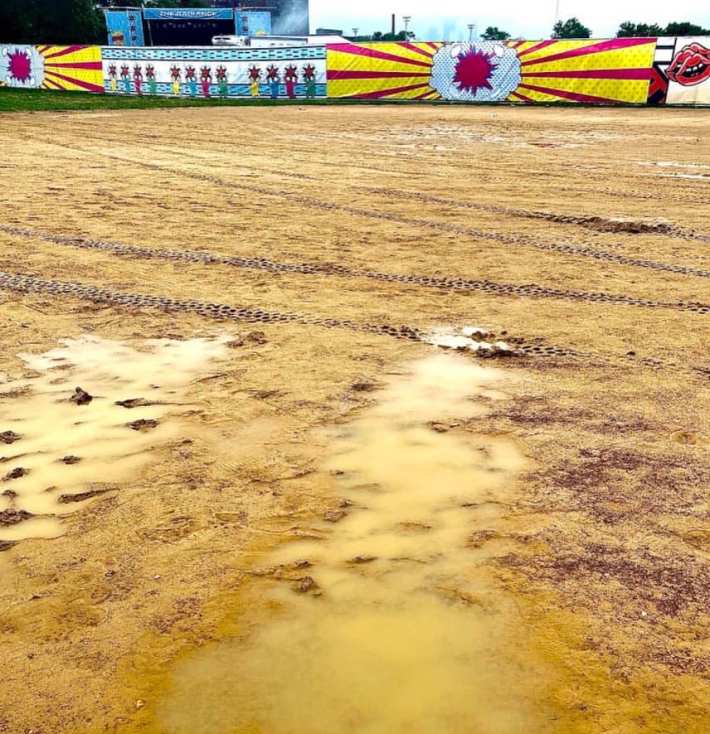 Members of a local soccer team had to move to other parks after a player was injured by glass left in the grass after Summer Smash.
Several residents and organizations from the surrounding Douglass Park neighborhoods have signed petitions as part of an effort to boot the festivals from the area.
"We need this board to honor and promote the Chicago Park District's mission and simple core value…you say our most important task is to bring children and families into our parks…however, with your permissions and signed contracts every summer for seven years [Douglass Park] has been fenced off to our majority Black and Brown neighbors for more than 40 days," resident Denise Ferguson said.
In Grant Park, the clean up and restoration costs associated with Lollapalooza is estimated to cost $410,000, according to a parks spokesperson. Restoration is currently about 90 percent complete, which includes sod work and repairs to several baseball infields.
The park district is scheduled to host 21 large-scale events by the end of this year. Some of those parks include Grant Park, Union Park, Douglass Park, Humboldt Park and Lincoln Park. These special events permits grossed nearly $20 million in revenue for the park district, officials said.
Listen to "It's All Good: A Block Club Chicago Podcast":