CHICAGO — Aldermen grilled CTA leaders during a City Council hearing Wednesday as complaints mount about unreliable service on the city's public transportation system.
The hearing before the council's transportation committee comes as riders increasingly report ghost trains and buses, less service on their routes, security concerns and other problems on public transit.
CTA long has been short staffed and agency officials said they're struggling to hire more operators. Representatives also pledged to adjust the transit schedules to align with how many trains and buses are actually in service.
Many alderpeople were unconvinced by the agency's response and blasted CTA president Dorval Carter Jr. for not appearing at the hearing. Council members similarly criticized the agency president for skipping a budget meeting for the agency in January. 
"It does speak volumes that the president decided not to show up — that's just not a good look," Ald. Jeannette Taylor (20th) said. "We take out our time to come to the meetings and ask the questions and he has the oxygen and audacity not to show up, but we will remember that when he wants to come to us and ask for something."
CTA officials did not respond to questions about where Carter was.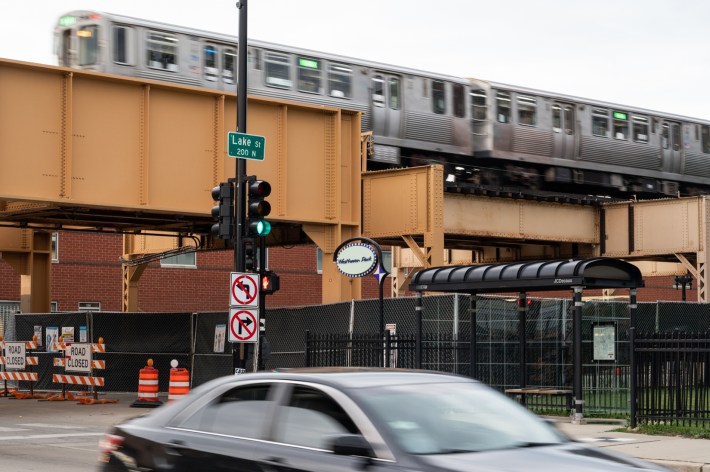 CTA representatives presented a summary of their department's efforts to combat record low ridership rates, like schedule shifting, filling bus driver and train conductor shortages and addressing ongoing safety concerns. 
In mid-August, the CTA had about 1,100 fewer employees than in 2019, said Molly Poppe, CTA's Chief Innovation Officer. 
Though the department is "hiring as fast as possible," they're "still experiencing high rates of attrition and a shortage of individuals able and wanting to work" for the CTA, Poppe said.  
To remedy the ongoing issue of "ghost" trains and buses — or, those that appear on the online CTA tracker but never show up to a stop — Poppe said the agency would issue updated temporary schedules. The online CTA "trackers" are partly based on a "fixed schedule" that isn't updated to reflect delays or staff shortages, Poppe said. 
Re-aligning the schedules would reflect service the CTA could realistically meet with current staff, so fewer riders will be ghosted, Poppe said. The schedule shift will occur gradually and begin in October, Poppe said. 
Alderpeople said the changes wouldn't do anything to fix broader unreliability with public transit.
"I do not want the solution to be, 'Well, then let's just cut our service,'" Ald. Carlos Ramirez-Rosa (35th) said. "Even if we now know that, 'Hey, that bus will actually only come every 40 minutes today' — that's still not the type of service that Chicagoans need to be able to get to and from where they're going."
Ramirez-Rosa said he understands the change is coming in response to the need to provide accurate information, but said he hopes "any adjustments in the schedule" would be temporary while the "CTA prioritizes fully hiring and filling these positions."
Ald. Matt Martin (47th) noted much of the confusion is caused by the online portal that lists trains and buses connected to an outdated schedule next to those tracked in real-time 
"Why not temporarily, until you step up [hiring], keep it to only real-time tracking?" Martin said. "Instead of creating what really doesn't set you all up for success, because you're not meeting those scheduled times."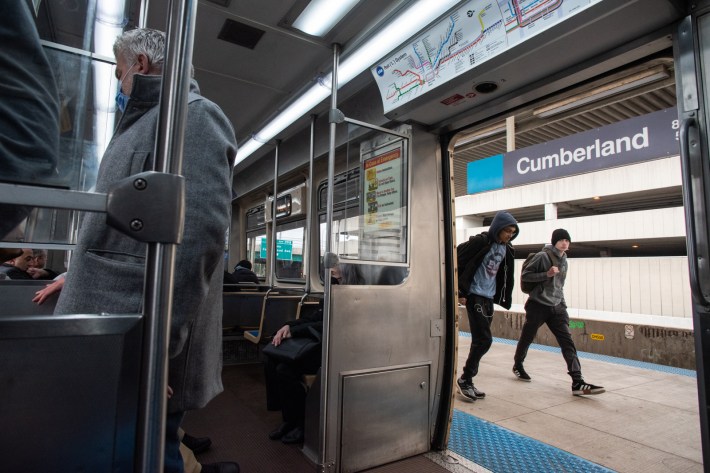 Safety was another common point of questioning throughout the meeting. 
Taylor said there are bus drivers in her ward who've come to her requesting to carry a weapon out of fear for their own safety — something she's against, but she's "also not for them feeling unsafe," she said.  
Ald. Michael Rodriguez (22nd) asked about the de-escalation training of the unarmed security officers on the CTA, whom the agency has deployed in response to rising crime, smoking and unruly behavior. He also asked CTA officials to explore data around where the guard are deployed and if crime rates have shifted. 
"What's the mechanism in which we make sure that those folks are trained and how do we evaluate?" Rodriguez said.
Hours before the hearing, organizers protested CTA conditions and services outside the agency's headquarters.
Since June, the resident-led Commuters Take Action has gathered over "17,000 unique reports of late or ghost buses and trains," organizer Olivia Gahan said. 
They also have over 760 comments from commuters "with stories of both being late to work and school, missing their flights, waiting over an hour for a bus to arrive despite three or more buses being scheduled and shown in the tracker along the route," among other complaints, Gahan said.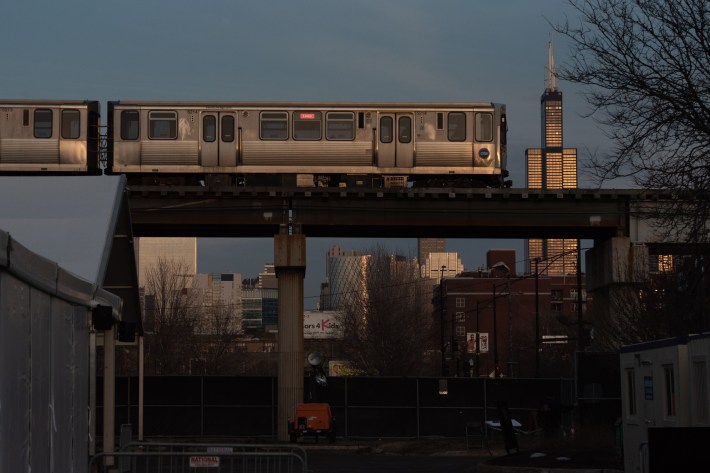 Morgan Madderom, who works in the 40th Ward office and is a member of Commuters Take Action movement, said she no longer messages her boss to tell him she'll be late. Instead, she said she "simply [sends] a screenshot of the 20-minute bus tracker waiting time."
"Public transportation is like the library, or the post office or schools," Madderom said. "It's a public service that we provide in order to support the most vulnerable among us, in order for our society to function and for our city to thrive."
Nick Ward, a candidate for 48th Ward alderman, said he's heard from neighbors the unreliable public transit service has forced them to consider other options. 
"Working class people cannot afford to worry about missing work because the bus or train was late," Ward said. "In the midst of the climate crisis and inflated gas prices, Chicago should be encouraging more people to take public transit and increasing service — not forcing overworked and underpaid transit operators to take on more responsibilities without compensation."
"My message today: Mayor Lightfoot, Chicago is a public transportation city," said W. Robert Schultz III, a representative of the Active Transportation Alliance. "Even if someone never takes public transportation, they are dependent upon someone that does — whether it's the barista at the coffee stand or the nurse at the medical center."
Listen to "It's All Good: A Block Club Chicago Podcast":