LAKEVIEW — A new brewery is moving into the former Smylie Brothers Brewing Company spot in Lakeview.
Good Times Brewery, 3827 N. Broadway, opens June 1. It's from the owners of the Pancake Cafe and Aji, two restaurants just south of the building that have the same landlord.
"We're so excited to be here and look forward to opening and being involved in the local community," said Chris Peterson, operations manager.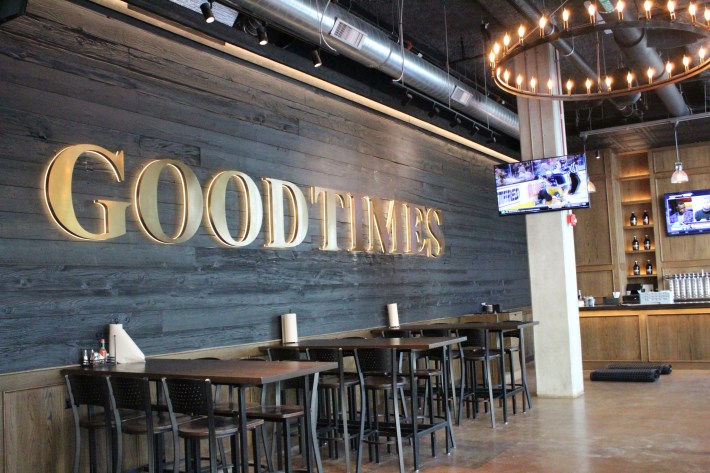 The 10,000-square-foot restaurant houses its own brewery, which will be used for the first time by Good Times, Peterson said. The restaurant also has a private event area that holds up to 190 people, as well as capacity for 338 guests across the sprawling dining room.
Good Times' main bar overlooks the brewhouse, so visitors can watch the brewery in action while enjoying their food and drinks.
The restaurant also has a dog-friendly area, Peterson said.
"We plan on separating it into areas with the main focus on the first dining room," Peterson said. "The private event space is also very important to us, and we've already booked events in it, like a retirement party for teachers down the street and other community organizations."
The food menu features pizza, tacos and a variety of meats that are smoked in-house daily, Peterson said.
"We're going to smoke it every morning and then when we run out, that's it," Peterson said. "We'll have smoked chicken, smoked brisket, smoked pork. It's going to be really good food paired with really good beer."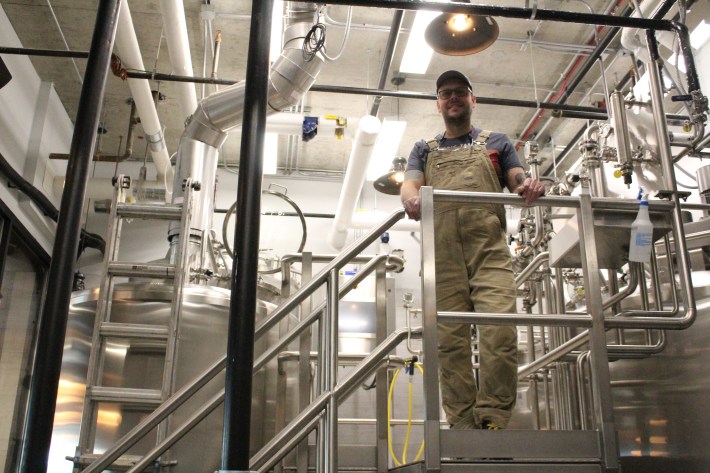 Ray Gonzalez, a brewer from Rock Bottom Brewery, which abruptly closed in January, has helped Good Times put together its drink menu.
Good Times will open with five beers that were brewed in-house after the team finished building out the business' brewery, Gonzalez said. The Lakeview Sound Machine, a blonde ale, was the first to be brewed.
"That's going to be our yellow beer that we'll sell a lot of," Gonzalez said.
The brewery also has a pale ale called Chicago Gold, a reference to a beer that was brewed years ago at Rock Bottom, Gonzalez said. There's also the West Coast IPA named Dy-No-Mite, a reference to a character from the "Good Times" TV show, which aired in the '70s and took place in Chicago.
"Ninety percent of every item on our food and drink menu is a reference to something in this neighborhood," Peterson said. "We really want to show that this is about Lakeview and we're a neighborhood spot."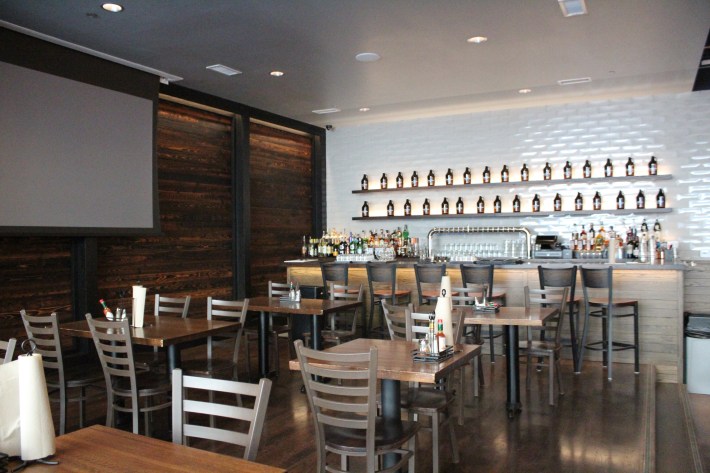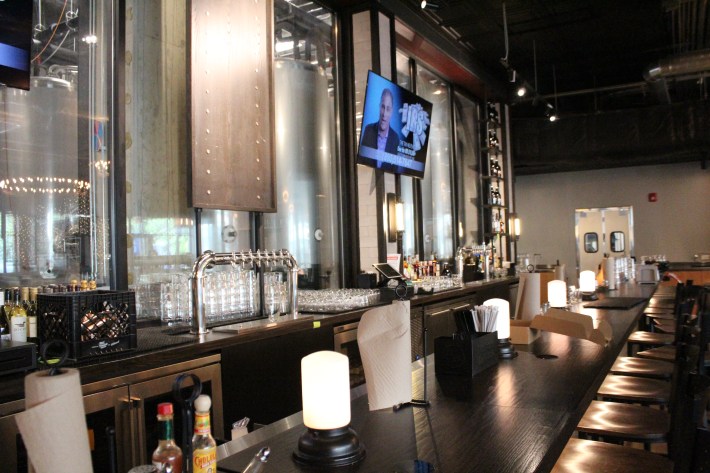 The restaurant and brewery will also have a 50 percent-off happy hour from 4-6 p.m. Monday-Friday, Peterson said. He hopes to introduce other entertainment like live music, comedy shows, open mics and other programming.
The brewery is currently planning to have live music for the Pride Parade, which passes the business along Broadway, Peterson said.
"This is a space for all types of people and the entire community," Peterson said. "Everyone is embraced here."
Good Times fills a vacancy left by Smylie Brothers Brewing, which built out the restaurant and brewery and then closed last fall after a year in business. The original Smylie Bros location in Evanston closed shortly after.
Good Times will open at 11 a.m. daily, with food available until 11 p.m. and the bar open until midnight or later, Peterson said.
Listen to "It's All Good: A Block Club Chicago Podcast":