CHICAGO — City Council will look radically different when the next crop of alderpeople take their seats May 15.
Elections Feb. 28 and Tuesday saw 13 new faces elected to lead the city's wards — and some of them represent history-making shifts for Chicago.
Among the new crop of alderpeople is Leni Manaa-Hoppenworth (48th), the first Filipina alderperson in Chicago's history, and Jessie Fuentes, the first queer Latina to lead the 26th Ward.
The 21st Ward's Ronnie Mosley is a longtime organizer who said his work stretches back to his birth: He was named for a cousin of his mother's who was killed just before he was born; now, he wants to prioritize changes to improve public safety.
There are 50 alderpeople — one for each of the city's wards. They have significant power, as they play a key role in decisions about zoning, business licenses, local developments and more.
Meet the new alderpeople: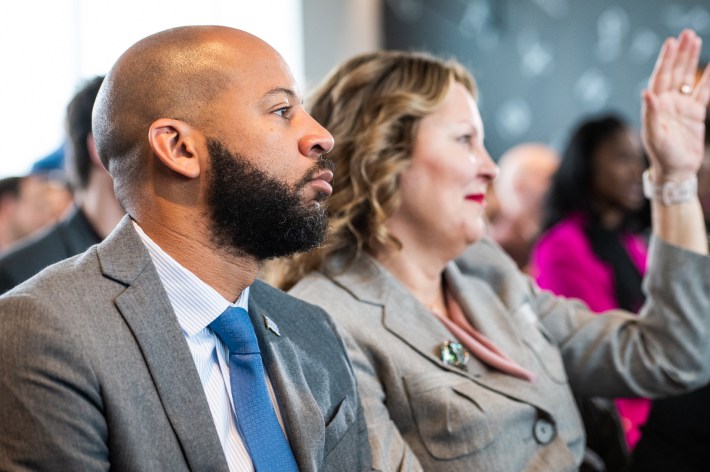 Lamont Robinson: 4th Ward
Lamont Robinson has represented the 5th District since 2019 and was elected to his current term in November. His district overlaps with much of the 4th Ward, including parts of the Near South Side and Bronzeville.
Before Robinson became a representative, he worked as an adjunct professor. He also owns insurance agencies.
As a state legislator, the Clark Atlanta University alumnus has focused on jobs, housing and other resources for the LGBTQ community, securing $15 million in state funding for a community center on the South Side. He plans to prioritize economic development once he's in office, saying he believes public safety issues could be remedied by strengthened commercial corridors.
Robinson made history as the first openly LGBTQ Black member of the Illinois House.
The 4th Ward includes parts of Bronzeville, Douglas, Kenwood and the South Loop.
Desmon Yancy: 5th Ward
Desmon Yancy, a South Shore resident, is a labor and community organizer who works as the director of community organizing for the Inter-City Muslim Action Network. Incumbent Ald. Leslie Hairston endorsed him to be her replacement.
Yancy organized with the Grassroots Association for Police Accountability, which for years pushed to create a civilian board to oversee the Police Department. Civilian oversight of the police was approved in July 2021 in a compromise between Mayor Lori Lightfoot and grassroots organizers.
From addressing short-term concerns over effective policing at 71st Street and Jeffery Boulevard to long-term issues like mental health resources, community-based violence prevention and youth employment opportunities, Yancy plans to "do things that actually make people safe and not just feel safe" if elected, he said.
The ward is a hotbed of economic and political attention as the Obama Presidential Center is being built in Jackson Park.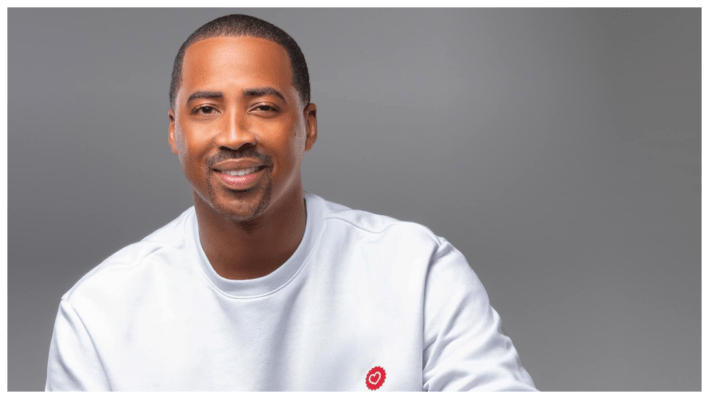 William Hall: 6th Ward
Willam Hall has lived on the same block in Chatham for 38 years, he said.
Hall grew up as neighbors with Mamie Till-Mobley, the mother of Emmett Till, who taught him about her son's life and her fight for justice, Hall said.
Hall has been senior pastor at St. James Community Church in Chatham for nearly a decade. He's also the director of faith and community partnerships for the child welfare advocacy group at UCAN Chicago, which supports youth who have suffered trauma, Hall said. He's traveled worldwide as a field director for the Rainbow/PUSH Coalition under Rev. Jesse Jackson, Hall said.
Hall's top priorities as alderperson will be public safety, education, economic growth and equitable city services, he said. 
The ward represent parts of West Woodlawn, Chatham, Park Manor, West Chesterfield, Grand Crossing, Auburn Gresham and Englewood.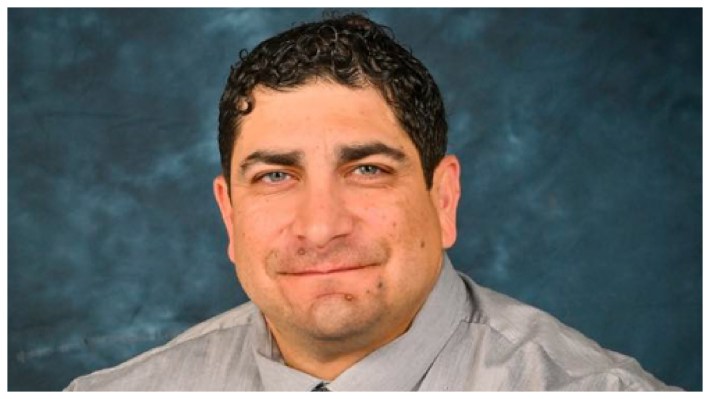 Peter Chico: 10th Ward
A resident of Hegewisch, Peter Chico is a police officer working in the South Chicago (4th) District.
Chico is also a community representative on George Washington High School's local school council. He promised at a January forum he would push to keep schools and school programs open in the evenings and on the weekends if elected.
Chico received his master's in public service from DePaul University. He's the grandson of John Chico — a former South Works steelworker who was an early supporter of Sadlowski Garza's father, Ed Sadlowski — and a cousin of 2019 mayoral candidate Gery Chico.
The 10th Ward includes East Side and Hegewisch and parts of South Chicago, South Deering and Riverdale.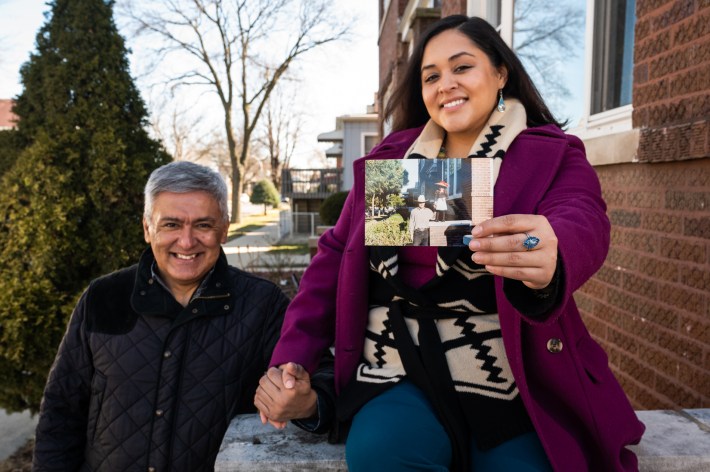 Julia Ramirez: 12th Ward
Before running for City Council, Julia Ramirez worked with organizations such as Latinos Progresando, Instituto del Progreso Latino, BUILD Chicago and others.
Ramirez helped support families and local businesses while volunteering with the Back of the Yards Neighborhood Council, and she worked with Increase the Peace to raise funds for street vendors during the pandemic, according to her campaign website.
Most recently, Ramirez said she went back to school to become a licensed social worker to help "re-engage" students at Chicago Public Schools.
The 12th Ward covers most of McKinley Park and Brighton Park on the Southwest Side.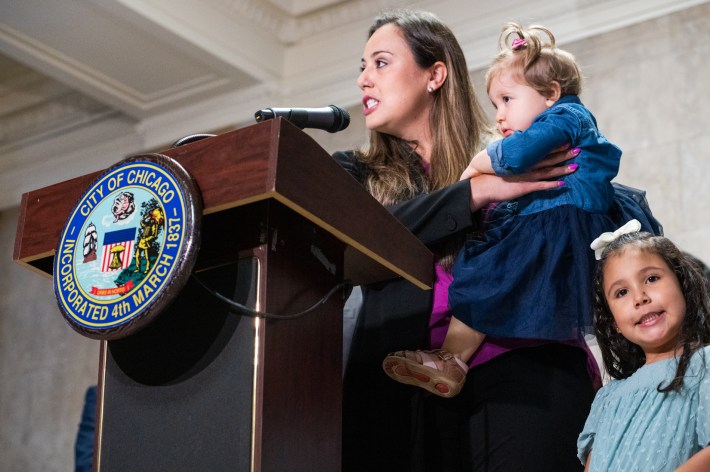 Jeylu Gutiérrez: 14th Ward
A Brighton Park resident, Jeylu Gutiérrez works as the district director for county Commissioner Alma Anaya, whose district includes much of the Southwest Side.
Gutiérrez got into politics by volunteering for Jesús "Chuy" García's 2015 mayoral campaign, she said. She's also worked as a counselor, community liaison and in other roles at Benito Juarez High School in Pilsen and Hernandez Middle School in Gage Park.
Gutiérrez was inspired to run for alderperson after experiencing uneven access to city services in different parts of the 14th Ward, she said. As alderperson, she'd work to improve how those services are distributed, she said.
The 14th Ward includes Gage Park, Archer Heights and parts of Brighton Park and Chicago Lawn.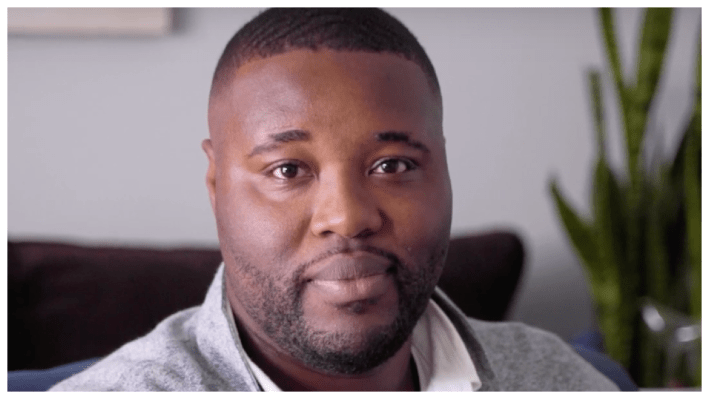 Ronnie Mosley: 21st Ward
Ronnie Mosley was born in raised in the 21st Ward. He's lived in Washington Heights with his wife since 2019.
Mosley's mother had him at 14 and named him after her cousin, who was shot and killed shortly before Mosley was born, he said. His mother's cousin encouraged her to "go on, be great and make the family proud," Mosley said.
Mosley's goal as a local official would continue his lifelong purpose of "defying the odds," he said. 
Mosley is the founder of Homegrown Strategy Group, a consulting firm that helps communities and institutions enact political and policy changes. He's helped clients such as Gov. JB Pritzker and the Obama Foundation, he said. Mosley also organized for cannabis legalization and equity. 
Mosley's work as an organizer dates back to his time at Simeon High School, where he organized for gun reform after the murders of Chavez Clark, Gregory Robinson and Blair Holt, a close friend, he said.
The ward includes parts of Auburn Gresham, Brainerd, Longwood Manor, Fernwood and West Pullman.
Jessie Fuentes: 26th Ward
Jessie Fuentes will be the first woman to lead the 26th Ward. The 32-year-old community organizer will also be the ward's youngest leader and the first queer Latina to step into the role.
The 26th Ward "has always been run by men, and never by an LGTBQ candidate. We literally broke glass ceilings last night," Fuentes said in an interview with Block Club.
RELATED: Meet Jessie Fuentes, The First Woman And Youngest Alderperson To Lead The 26th Ward
"I believe that this win is an accomplishment for every woman, every LGTBQ individual doing groundbreaking work across the city of Chicago. To be able to have our interests and needs represented in City Council is a huge win for us."
Fuentes has been the dean of students at Albizu Campos and at nearby Roberto Clemente Community Academy. She also worked as the program director at youth center Café Teatro Batey Urbano, also in Humboldt Park.
Most recently, Fuentes was the director of policy and youth advocacy for the Humboldt Park-based Puerto Rican Cultural Center and co-chair of the Puerto Rican Agenda. At both organizations, she advocated for Humboldt Park's Puerto Rican community locally and abroad.
The 26th Ward includes Humboldt Park and parts of Logan Square, Hermosa, West Humboldt Park and West Town.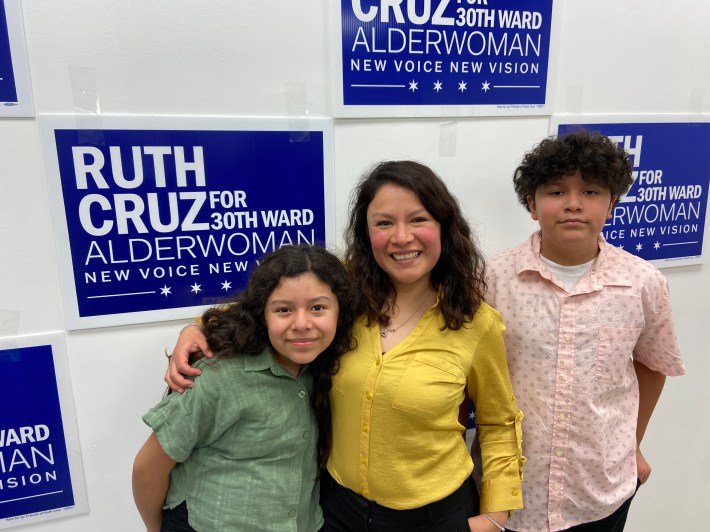 Ruth Cruz: 30th Ward
Ruth Cruz lives in Belmont Cragin and works as an assistant admissions director at Roosevelt University. 
Cruz is also a volunteer with Cook County's restorative justice court in Avondale and an elected member of the local school council at Foreman College and Career Academy in Portage Park. 
If elected, Cruz said she would support progressive policies like community zoning, participatory budgeting and more investment in youth and violence prevention programs that emphasize mental health for residents, kids and law enforcement.
Going into her freshman term, Cruz said she wants to focus on constituent services for the ward and and public safety. She plans to meet with local police commanders to do a block-by-block assessment of problem areas, she said.
The newly redrawn Northwest Side ward includes portions of Belmont Cragin, Irving Park, Portage Park and Avondale.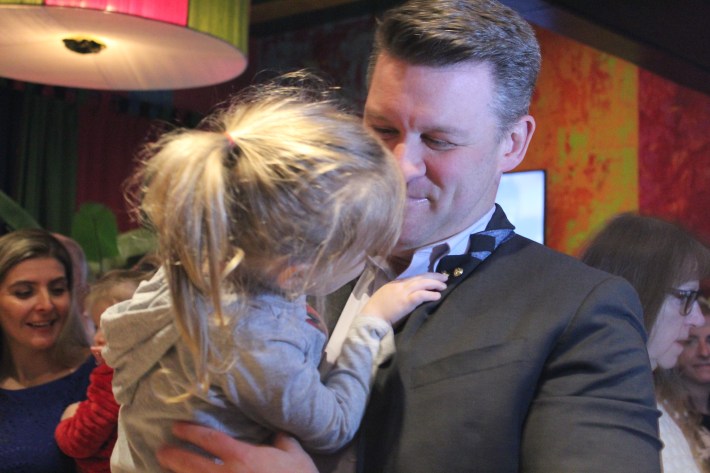 Bill Conway: 34th Ward
Bill Conway, a Navy veteran and former prosecutor, is heading to City Council to represent the newly drawn ward covering parts of Downtown, Greektown and the West Loop.
Conway gained recognition after an unsuccessful bid to unseat Cook County State's Attorney Kim Foxx in the 2020 Democratic primary. That campaign was bankrolled in part by $10.5 million in contributions from his father, William Conway, a billionaire co-founder of The Carlyle Group.
Currently a finance professor at DePaul University and running his own renewable energy company, Conway plans to be a "full-time alderman." He said he has a succession plan in place for his company.
Conway ran on a platform that focused heavily on increasing public safety measures in the ward. He said he hopes to use his military background and experience working for the Cook County State's Attorney's Office to make the neighborhood safer.
Bennett Lawson: 44th Ward
Bennett Lawson, who lives in Lakeview with his husband, has served as Tunney's chief of staff since 2007 and previously worked as the ward's director of community outreach.
Before joining Tunney's office, Lawson worked as Sen. Carol Ronen's district director, where he was responsible for constituent services, according to his campaign website. He's also the "proud son of a teacher" and attended public schools.
Throughout Lawson's tenure in the 44th Ward, he has helped with projects like the Center on Halsted's construction, the redevelopment of the old Town Hall Police Station into an LGBTQ senior living facility and the construction of Howard Brown Health's health clinic.
Key issues Lawson's campaign has highlighted include public safety, transportation, transparency and accountability, small business development, housing affordability and develop and education.
The 44th Ward includes most of Lakeview, including the bustling Wrigleyville and Northalsted entertainment districts.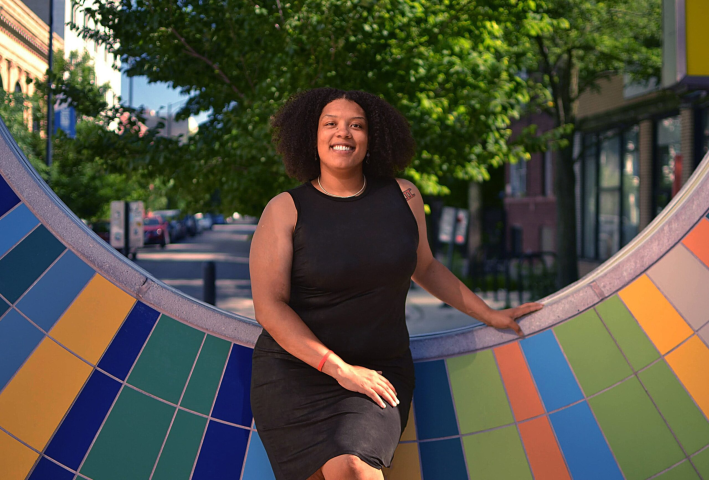 Angela Clay: 46th Ward
Angela Clay, an Uptown native, is a community organizer with groups like Northside Action For Justice and has been active in political causes in the ward, including efforts to thwart a housing development on a Weiss Hospital parking lot. She was the youngest board president of local affordable housing nonprofit Voice of the People.
On the campaign trail, Clay said the issues she's talking about most with neighbors are housing and public safety.
Clay's platform also emphasizes building affordable housing, lifting the ban on rent control and funding to reduce homelessness.
Clay will be the sixth Democractic Socialist member of the City Council, a group that has made inroads in recent elections. Many progressive candidates and political groups have rallied around Clay's campaign.
The ward covers most of Uptown and portions of East Lakeview.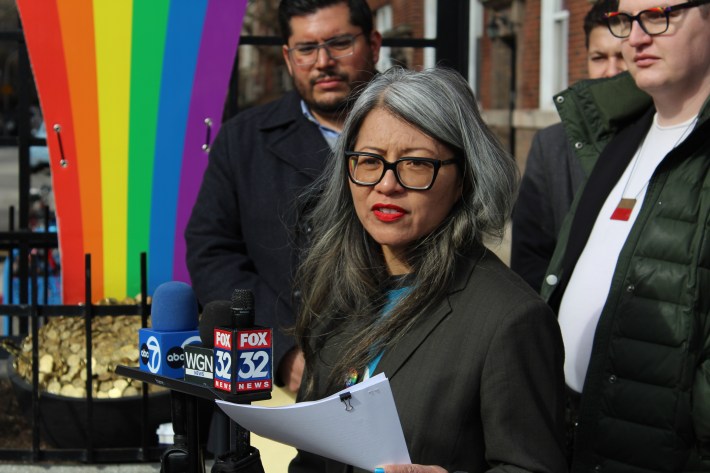 Leni Manaa-Hoppenworth: 48th Ward
Leni Manaa-Hoppenworth is Chicago's first Filipina alderperson. She owns a photography business and is owner and co-founder of Chicago Dance Supply. She also sits on the board of the Andersonville Chamber of Commerce.
A resident for more than 20 years, Manaa-Hoppenworth helped co-found grassroots political group Indivisible Illinois in 2017 and helped organize the local editions of the Women's March.
Manaa-Hoppenworth said she entered the race to advance "equitable quality of life for all." That message got through, she said, as Manaa-Hoppenworth defeated other challengers that had the backing of political power players like the Chicago Teachers Union and the Democratic Socialists of America.
The 48th Ward includes Edgewater, a northern portion of Uptown and East Andersonville.
Manaa-Hoppenworth said she would center "equity" in her work as alderperson, including by addressing housing insecurity and access to health care. She supports lifting the ban on rent control to boost affordable housing and wants to expand mental health care in the ward and city.
Subscribe to Block Club Chicago, an independent, 501(c)(3), journalist-run newsroom. Every dime we make funds reporting from Chicago's neighborhoods.
Click here to support Block Club with a tax-deductible donation. 
Thanks for subscribing to Block Club Chicago, an independent, 501(c)(3), journalist-run newsroom. Every dime we make funds reporting from Chicago's neighborhoods. Click here to support Block Club with a tax-deductible donation.
Listen to "The Ballot: A Block Club Chicago Podcast":