CHICAGO — The CTA has reshuffled its bus schedules in hopes of providing more reliable service with its depleted workforce, but some operators fear the changes will make things even harder on them.
Commuters might be "ghosted" by buses less — but they should expect fewer buses at rush hour, longer average wait times and busier buses, bus operators and a data expert said.
Bus operators said they're also concerned the new schedules will stretch them thinner and force them into picking more dangerous routes and less desirable shifts.
Riders will immediately feel changes across 52 main routes — but service has only been moved around, not cut, CTA spokesperson Maddie Kilgannon said.
Generally, there will be fewer buses picking up people in the morning and evening rush hours, but buses will now come at larger intervals that are more uniform throughout the entire day, according to schedules reviewed by Block Club.
For example, the 74 bus toward DePaul will come every 18-20 minutes in the morning instead of the past schedule, when it came every eight to 12 minutes. Post-work 74 buses will at times come every 20 to 22 minutes, instead of eight to 10 minutes.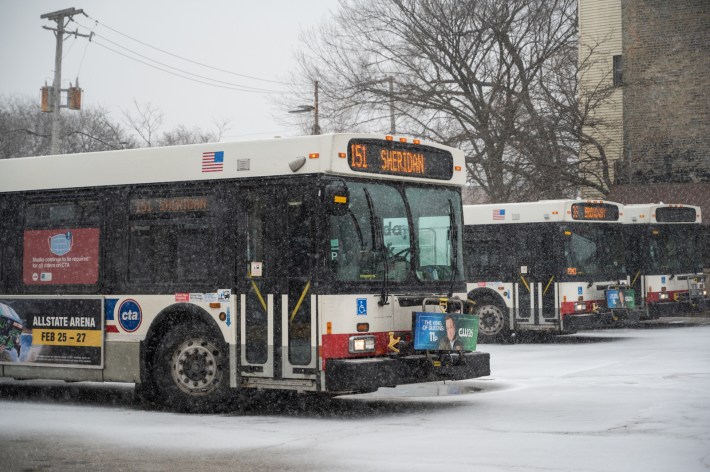 It's the first time the CTA has significantly changed routes since the pandemic started and the agency experienced a drastic dip in ridership and a shortfall in its workforce.
The new bus routes — which will be picked quarterly by operators based on seniority — took effect Sunday, Kilgannon said. The schedules are "temporary" as their impact is studied, Kilgannon said.
The CTA is still short about 600 bus operators, Kilgannon said.
That's led to continued problems assigning and fulfilling bus runs, particularly at off-peak hours, bus operators said — which is what has led to the problem of "ghost buses" that appear on schedules but never show up.
The new schedules are meant to "optimize" things for the CTA's staffing level, Kilgannon said.
The schedule changes are similar to "L" changes announced in October, Kilgannon said.
Brandon McFadden, a cybersecurity aviation analyst who tracks CTA trains, said those changes led to fewer train runs at peak hours, which were moved elsewhere to improve nighttime service and reduce lengthy wait times.
The tradeoff is packed trains at peak times and fewer desirable options when workers pick their schedules, McFadden said.
"It seems like they're 'pulling down' the schedule to make a reduced staff have to pick runs that are often harder to fill," McFadden said. "When you're trying to patch up service gaps with not enough workers, the scheduling becomes a balancing act."
Bus Operators Say They're Burned Out With Fewer Choices
While staffing shortages continue to trouble the CTA, ridership is rebounding, according to agency data.
The CTA has been under intense scrutiny for months, with officials, residents and employees blasting officials for long wait times, deteriorating conditions, security issues and the ghost buses and trains.
Several bus operators said they've had to bear the brunt of CTA service problems — and the changes mean they now have less control over their schedules and more complaints from commuters.
Flora Ross-Washington, a bus operator for 22 years, said she had to pick the earliest start time of her career: 3:53 a.m.
Busy daytime routes that would run every six minutes are now running closer to every 12-15 minutes, Ross-Washington said.
"The new schedules limit our options. For many of us now, it's either we work really early or really late. There's no in between," Ross-Washington said. "The pick is different. But some days you need buses every five minutes when ridership is hard and heavy. When operators are out, it's going to show even more on the street."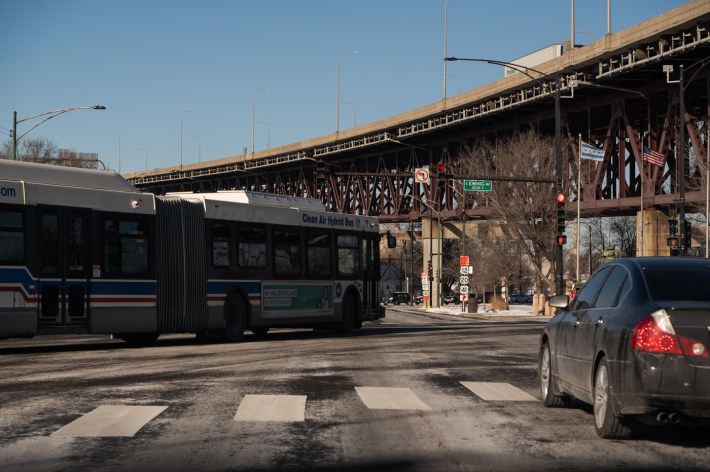 Several bus operators said they were not briefed on schedule changes nor asked for their input. Kilgannon said the new schedules were agreed upon by the bus union.
One operator, who asked to remain anonymous, said his mid-level seniority left him with unfavorable picks, including overnights on streets where he had routinely been threatened and attacked.
"I've had a gun pulled on me, a knife, been sweared at. If it's not every day, it's at least three or four times a week," the operator said. "Now there are fewer good picks so the agency can cover themselves on those runs. … Forcing people who've been here a while to work late is just forcing them not to come to work."
The operator said CTA should add security for operators working certain overnight shifts and "get more busses on the street instead of changing schedules."
Kilgannon said "safety and security of our employees is our top priority," and the agency has invested in safety equipment and systems.
Absences, Lack Of Staff Leaving 'Ghosts' In Pre-Planned Schedules
Several operators said the CTA has made headway in hiring, and a rookie class of operators will start work on the new schedule. The CTA hired 420 bus operators last year, according to agency data.
But ghost buses will still be a nagging problem in the interim, regardless of schedule changes, bus operators said. They said staff is often not available to relieve their buses when they take breaks or end shifts — leaving riders hoping the next bus comes soon.
Scheduled runs are still nixed every day in a "cut list" posted at each garage, another operator said.
"Most of these routes on the cut list are supposed to take over from other buses on the street. But because nobody is coming for relief, we're seeing ghosts," the operator said. "We're going to still have this problem."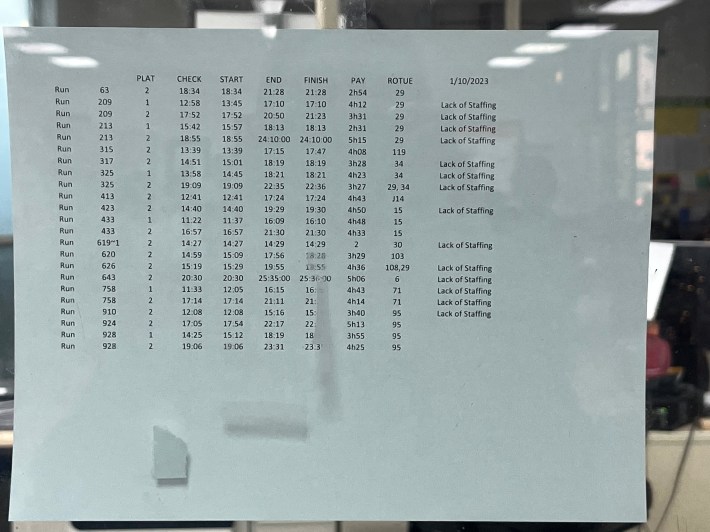 Service typically starts out stronger around the time of picks, then trails off when more operators become fed up with certain routes, get sick or quit, operators said.
"Some people have to work swings where it's challenging to spend time at home between two shifts. The CTA is trying to cover those who aren't there in the evenings." Ross-Washington said. "But those people end up in the sick book. It's a lot of wear and tear on the body."
Unplanned absences continue to "be a challenge for scheduling," Kilgannon said. And about 10 percent of bus operators typically have planned absences on the schedule, Kilgannon said.
Ross-Washington said she fears most riders who travel at peak times will express greater frustration with larger gaps in pick-ups, pushing more operators to their breaking points.
"When the backlash comes, we're on the frontlines taking it all," Ross-Washington said.
Here's what riders are saying about their recent trips on the bus:
Listen to "It's All Good: A Block Club Chicago Podcast":