LINCOLN PARK — Another type of cub is coming to the North Side.
Zari, a 4-year-old African lioness, is pregnant, according to a Lincoln Park Zoo news release. The father is Jabari, a 5-year-old lion at the zoo. Their cub or cubs are expected in January.
The cub or cubs will be part of an African lion survival plan in collaboration with zoos across North America, according to the zoo.
The International Union for the Conservation of Nature classifies African lions as a "vulnerable" species, meaning it faces a high risk of extinction in the wild.
"This is a very exciting time for the lion pride at the zoo but also for the entire zoo population," Mike Murray, the zoo's curator of mammals and animal behavioral husbandry, said in the news release. "A birth represents preservation of a species that has faced many challenges in the wild."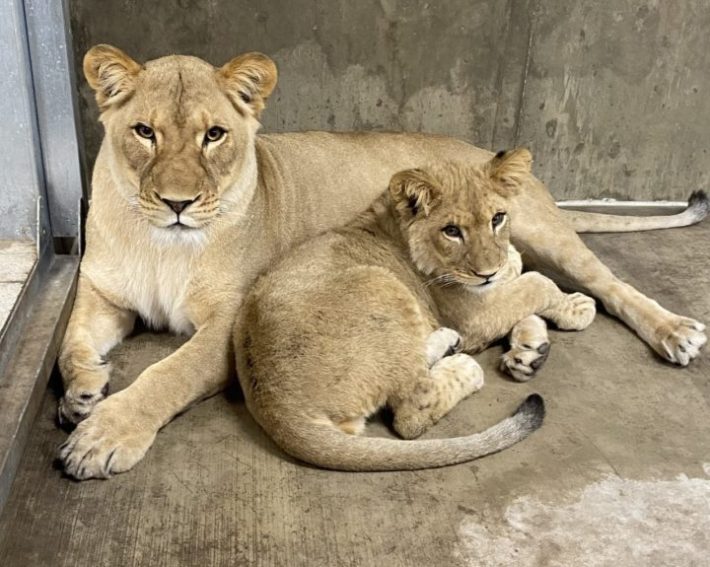 Zari and Jabari had a male cub, Pilipili, on March 15, officials said. Pilipili is integrated into the lion habitat at the Pepper Family Wildlife Center and is "already sporting the beginnings of an iconic lion mane," according to the zoo.
Gestation periods for lions are about 110 days, and they typically produce litters of one to five cubs, according to the zoo. Lion cubs only weigh a few pounds at birth but can grow to up to 500 pounds.
Updates about the lion's pregnancy will be posted on Lincoln Park Zoo's social media with the hashtag #LionWatch.
Listen to "It's All Good: A Block Club Chicago Podcast":