NORWOOD PARK — Fifteen people are out of job after a fire tore through a popular Far Northwest Side bar, but longtime customers and neighbors are rallying to help get the workers through what is normally the busiest season of the year.
Tommy's On Higgins, 6954 W. Higgins Ave., a longtime neighborhood sports bar, closed after a Dec. 4 fire damaged the basement, the bar's interior and the upstairs apartment. It displaced one employee and her four children, owner Tommy Migon said.
Fire Department officials are investigating and do not know its cause, but the fire began in the back of the building in the basement, a spokesperson said.
It could take nine months to a year to rebuild, said Migon, who has owned the bar since 2005.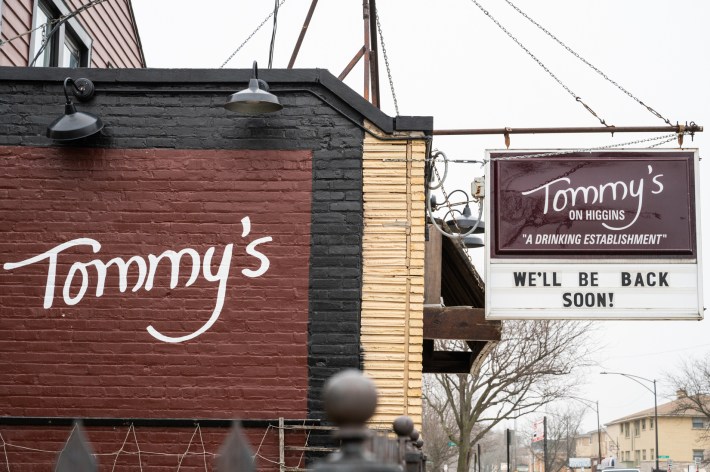 Tom Jones, a friend of the owner's and a longtime patron of Tommy's On Higgins, started a GoFundMe to raise money for the staff. He hopes to raise $10,000, which will be split 15 ways and support the bartenders and their families, he said.
Migon "lost his business at the busiest time," Jones said. "I have been going there for 20 years. It's home to me."
You can donate to the fundraiser here until Dec. 18.
Friends of the also bar hosted a clothing and toy drive to help the family who lived in the building, its organizer said. 
Zorona "Zee" Nance, a bartender who lives in Portage Park, said losing her job means paying for Christmas gifts and sports for her three kids will be extra difficult.
"We had a customer appreciation party planned, fundraisers. … It's a really tough time to be out of a job," Nance said. "It hurts, especially with a family."
The bar, which opened in 1983, is a home for first responders and has hosted many fundraisers, charity events and parties in support of police officers. When Officer Ella French was killed in summer 2021, the bar held a fundraiser for her family that gathered about $25,000, Jones said. It has also hosted fundraisers for local families.
Nance is grateful for the support now, she said.
"We are always there to help people in their times of need, so it's really nice to see the community helping us," Nance said.
Migon is also hosting a Christmas party and fundraiser for his employees 7 p.m. Dec. 19 at Dino's Italian Pizza & Italian Restaurant, 7004 W. Higgins Ave.
Migon works as a part-time home inspector, which will help him financially over the next several months, but he wants to make sure he's taking care of his staff, too, he said.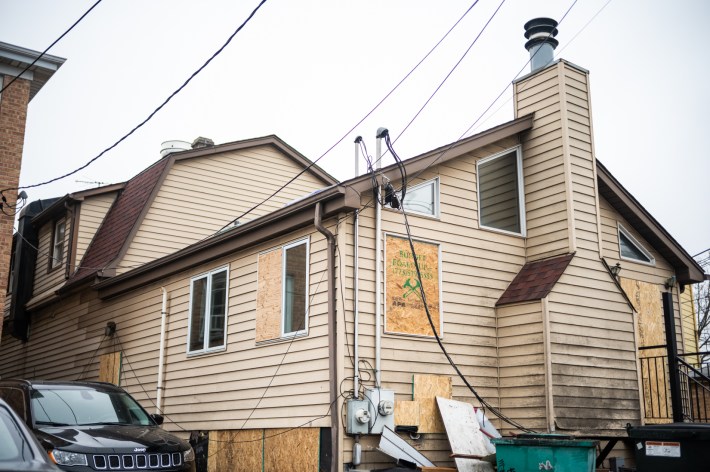 Since news of the fire, other bars have offered temporary jobs to Migon's employees, he said.
"They are going to find work, and I hope they come back when we open again," Migon said. "It's an unfortunate situation for all of us, but they have to move on."
Nance, who has worked at the bar for five years, said the staff and the owner are her family. She's not started working again yet because she's processing the devastating blow, but hopes to get a new job after the holidays, she said.
"Tommy's is a great community and a great family," she said. "I will definitely come back [to work] there."
Listen to "It's All Good: A Block Club Chicago Podcast":