SOUTH CHICAGO — South Chicago-based master gardener Gregory Bratton is asking neighbors to help him achieve what would be his "biggest triumph" of the year: saving two gardens near his home as he faces cancer for the fourth time.
Bratton, 70, has created and helped launch nearly 100 gardens across Chicago, including a couple dozen on the Southeast Side, his home community.
Bratton's been hard at work this summer tending to his newest garden projects. Among them are the Pause for Peace garden at 75th Street and St. Lawrence Avenue, the Salaam Community Wellness Center garden at 67th Street and St. Lawrence Avenue and the Girls Like Me Project garden at Overton School, 4927 S. Indiana Ave.
Bratton also leads youth with One Summer Chicago in caring for the Stein Learning Gardens at St. Sabina Church, 7840 S. Racine Ave. The young men there are "brilliant" and "they don't even want to go" when the program ends this week, he said.
But the venerable gardener's work was interrupted earlier this month when he struggled to breathe and was hospitalized for several days. Bratton was diagnosed Wednesday with lung cancer for a fourth time since 1999, after four years in remission.
"I'm not as young as I used to be, so I don't know if I have the strength, wellbeing or the spirit to fight another episode," Bratton said. "But before I lay it down, I would like to complete a few more goals [at] these gardens."
RELATED: This South Side Gardener Is Behind Nearly 100 Urban Farms Across Chicago — And He's Not Slowing Down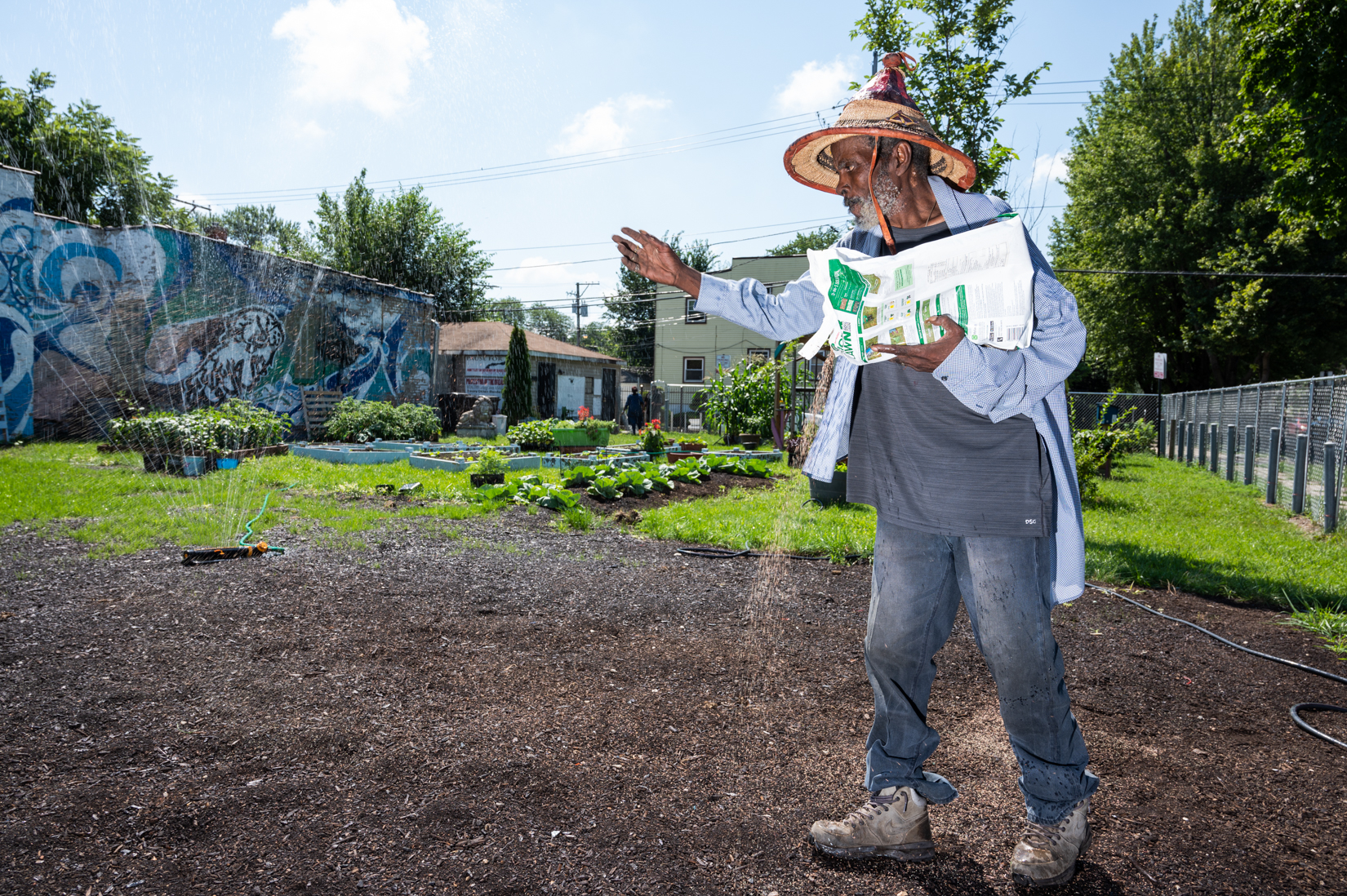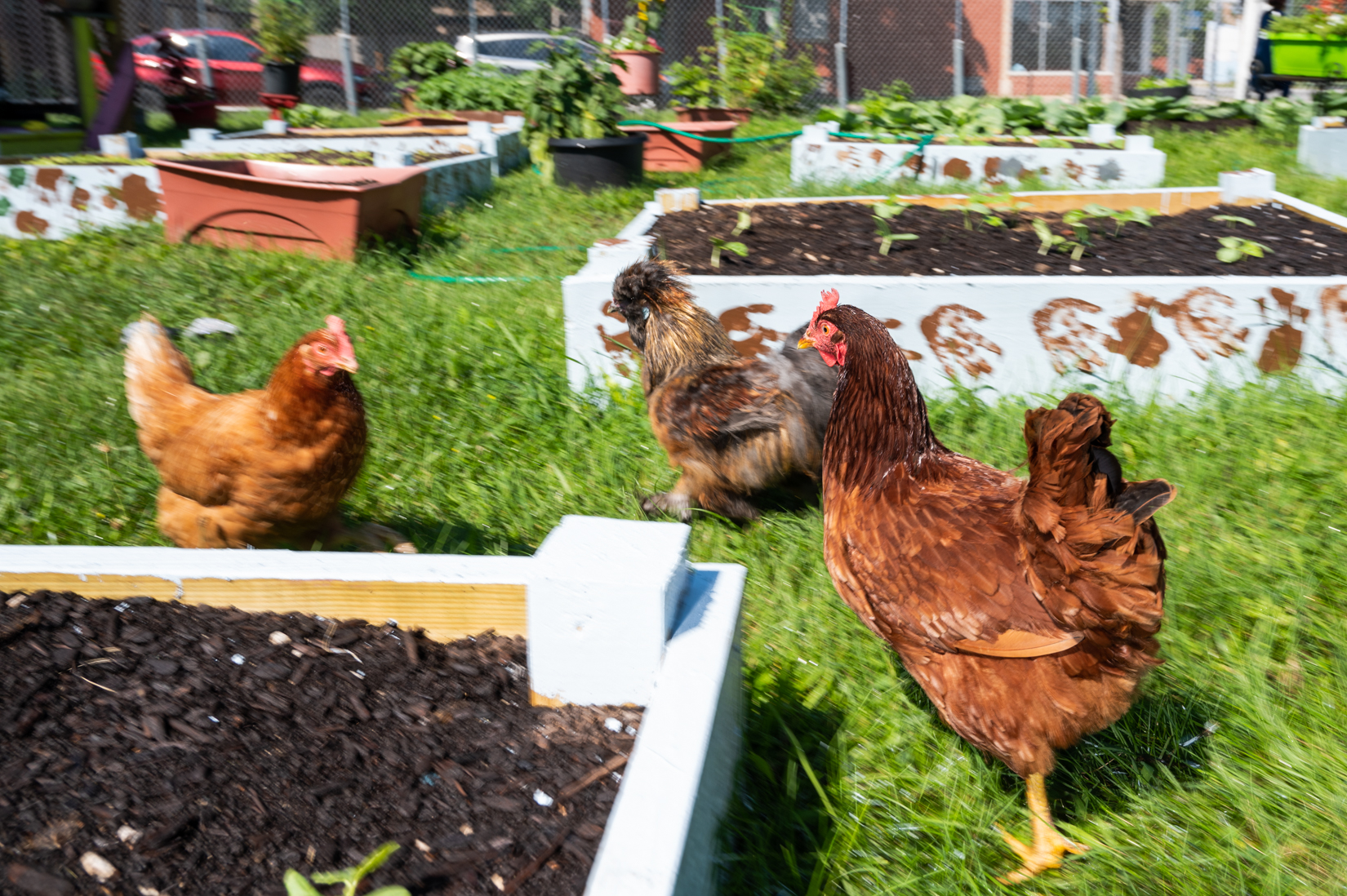 Bratton's first priority is saving the Laquan McDonald and Trayvon Martin Community Gardens, 8454–56 S. Escanaba Ave., on two lots neighboring his South Chicago home.
"That would be my biggest triumph, if I could conquer that this year," Bratton said.
The gardens have struggled all season with water access and city requirements, Bratton said. He couldn't afford permit costs for the 7,500-square-foot garden to access water from fire hydrants, which would have been up to $225 for the year, plus equipment and an inspection that can boost that total up to $1,700.
"Being sick, I was barely able to water it" by hand, Bratton said. "It's really not growing. There are some things planted there, but not even a third as much as was grown last year, because I wasn't able to take care of it water-wise."
Fifth/Third Bank donated a new 2,100-gallon water tank to Bratton's gardens that could solve the water issue, he said. He's looking for a volunteer with a large boom truck to move the tank from a lot at 92nd Street and Buffalo Avenue to the gardens at 85th and Escanaba.
Bratton also hopes to raise $1,100 to build a 6-foot chain link fence around the Laquan McDonald and Trayvon Martin gardens, as "the city is giving me problems" about its existing fence, he said. Once funds are raised, he'll need help installing the fence.
Volunteers can call Bratton at 773-738-8969 if they have a truck to move the water tank or are interested in helping build the fence.
Donations can be made to Bratton's CashApp account, $8452g.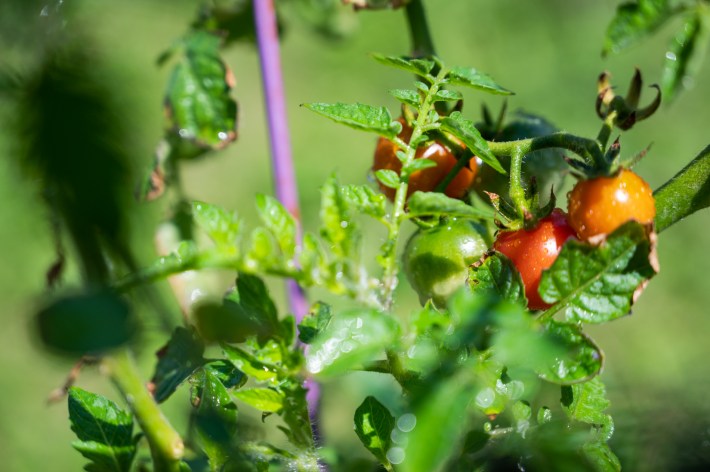 The rest of the gardens "are doing pretty well," Bratton said. Neighbors can call him to volunteer for regular seasonal work, such pulling up weeds and planting fall crops like garlic.
Bratton will also gladly take lumber so he can build raised-bed boxes for crops, as his lumber costs have nearly tripled during the pandemic, he said.
Growers can apply to receive grants towards permanent water installations starting in early 2023, water department spokesperson Megan Vidis said. The grants are funded through the Chicago Recovery Plan.
Listen to "It's All Good: A Block Club Chicago Podcast":