SOUTH SHORE — A 25-year-old suburban native was healing from his brother's death and "on the right track" with his new life in Los Angeles when a hit-and-run driver killed him outside Jeffery Pub while he was visiting friends and family in Chicago, his sister said.
Donald Huey was one of three men killed early Sunday morning outside the famed South Side gay bar, 7041 S. Jeffery Blvd. A group of people were in the street outside the bar tussling when the driver of a sedan drove into them and took off, police said. The crash appeared to be intentional, police said.
The driver also killed 27-year-old Devonta Vivetter and 23-year-old Jaylen Ausley. A fourth man, Carlee J. McKinney, survived the crash and told ABC Chicago he was out at the bar with Vivetter and Huey, his two best friends.
Investigators found the car from the hit-and-run, but the driver had not been arrested as of Tuesday, police said.
Huey was killed the same day he and his loved ones were set to celebrate his grandmother's birthday, said his older sister, Charna Riley.
"He didn't cause no harm …," Riley said. "All Donald wanted to do was dress himself, care for his family, provide for his family and make sure his momma had everything she needed."
As families and friends mourn, some are questioning why police took more than 20 minutes to respond to the bar — first after initial reports of a fight, then after Huey, Vivetter and Ausley were killed.
Ald. Leslie Hairston (5th), whose ward includes the pub, is pushing for more details, but she said police have not answered her questions about the delayed response.
In the meantime, loved ones and Hairston have pleaded with the public to stop sharing footage of the horrific crash, which has gone viral on social media.
"I hope that the public will respect the wishes of the families," Hairston said. "This is a tragedy."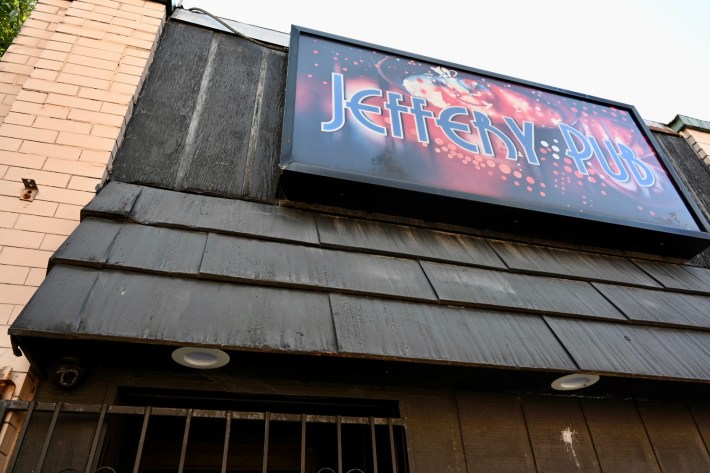 Huey, a Thornwood High School graduate, was generous and "very confident in himself," Riley said.
Huey was "overwhelmed" after their brother was fatally shot, and he relied on his mother's care, Riley said. His home became a burden, Riley said.
"Chicago is not where he wanted to be at all. He was done with Chicago," she said.
Huey's move to California about eight months ago was "a big relief" for him, and it confirmed to loved ones he was ready and able to sustain himself, Riley said. Using money from his job as a receptionist at a luxury condo, he paid for his own apartment and car, his sister said.
"My momma was so proud of him for that — 'I see Donald trying; he is able, I can let him go. I don't got to hold his hand no more,'" Riley said. "He knew he had to get up sometime, and he finally had got up."
Though Huey had skipped out on other family gatherings in Chicago "because he did not want to touch down to this place," loved ones begged Huey to return last week for his grandmother's birthday, Riley said.
Huey obliged, and the family spent several days enjoying his company and hearing about his successes before he was killed.
With Huey's death, Riley has lost both her brothers to violent crime.
"I just can't grasp this situation," Riley said. "I want justice for my brother."
Hundreds of people honored Vivetter with a memorial and balloon launch Monday night in the South Loop. Vivetter was boisterous, social and loved to dance — particularly at Jeffery Pub, which provides a safe space for Black LGBTQ+ South Siders, his loved ones said.
"He was real popular, always living his life, turning up — doing things that, around our age, we do," said Terry Jones, who met Vivetter through mutual friends and family. "If it's something going on, Devonta's there."
Ausley worked at the Gary Comer Youth Center in Greater Grand Crossing — which is on the same campus as his alma mater, Gary Comer College Prep — and graduated from the University of Michigan last year, according to posts from Project Love Chicago and a coworker of Ausley's.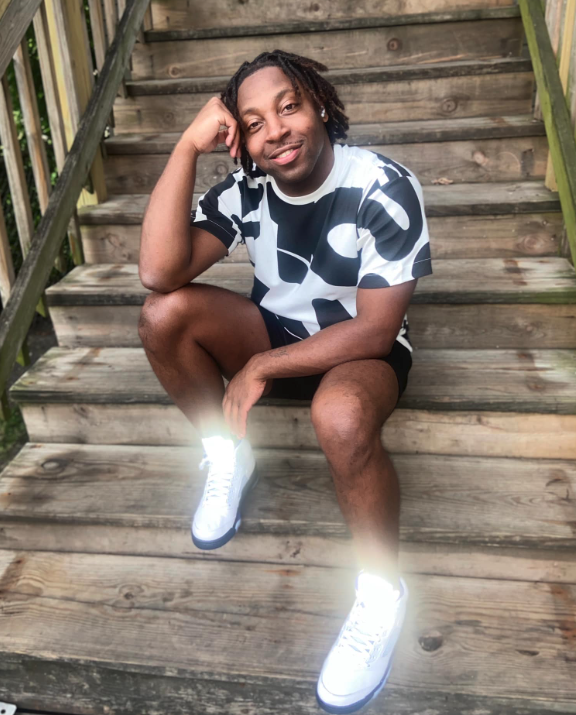 'I Just Wonder Where This Person Is'
Police took up to 30 minutes to respond to the crash, according to dispatch audio compiled by CWBChicago. By the time officers arrived at the scene, nearly an hour had passed since an initial call of an assault in progress at Jeffery Pub, according to CWBChicago.
Hairston, who lives near the crash site, said there is typically "a strong police presence" on 71st Street near Jeffery Boulevard.
Hairston asked 3rd District Cmdr. Roderick Watson and other officers about the response to the Jeffery Pub incident during a meeting Tuesday afternoon, but the police declined to answer specific questions about how quickly officers came to the scene, she said.
Hairston has requested dispatch transcripts related to the crash from the city's Office of Emergency Management and Communications. They have not yet arrived, she said.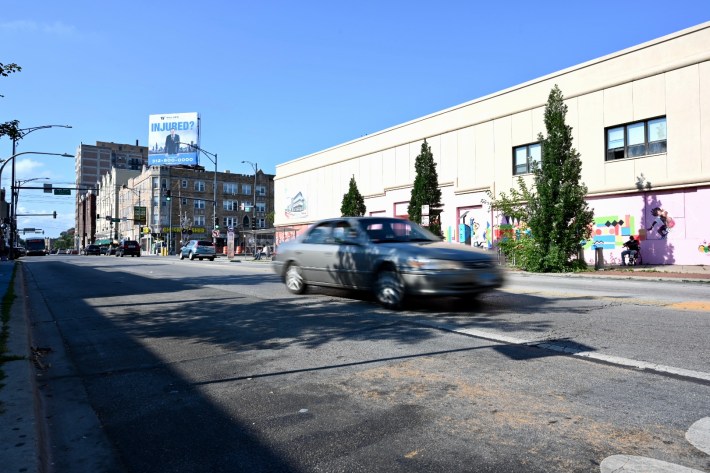 Police did not answer Block Club's questions about officers' response to Sunday's killings. They also would not say who owned the car that was used in the crash, nor whether any suspects were in custody or charged.
"The latest information available is from [Monday's] press conference," police spokesperson Steve Rusanov said. "The investigation remains ongoing."
Several people got into an argument inside the bar, and it spilled into the street, Chief of Detectives Brendan Deenihan said Monday news conference. Then someone got into a car and "commits this horrific act," hitting the men, Deenihan said.
Reports of the slow police response come amid questions about the department's staffing strategy. Deployment levels declined at times similar to when the crash took place — overnights on the weekend — from June 2020 through February 2021, according to the latest data available, the Tribune reported this week.
Riley trusts investigators "are on our side and are on the other [victims'] side," as police have been "engaged" and "on track" with Riley's mother since Sunday, she said. But the idea police may have been slow to respond is "devastating" and "very unprofessional," she said.
Riley demanded a swift and thorough investigation to find her brother's killer. She also wants Jeffery Pub owner Jamal Junior to publicly explain how the bar's security handled the argument that spilled into the street leading up to the crash.
Junior declined to comment Tuesday, but he said he plans to issue a statement at a later time.
Junior also attended Tuesday's meeting between Hairston and police, in which "we discussed ways that we could make sure that [the bar] continues to be a safe environment for all of its patrons," Hairston said.
"Nothing will help [me heal] until they get the [driver]," Riley said. "It will make me get through the days not worried about [the driver], not worried about if [they're] going to escape … it will help me get a little peace of mind.
"I'm on a rampage. I haven't slept. I just wonder where this person is."
Subscribe to Block Club Chicago, an independent, 501(c)(3), journalist-run newsroom. Every dime we make funds reporting from Chicago's neighborhoods.