CHICAGO — Political pressure is mounting on Ald. Jim Gardiner (45th) after leaked texts revealed he called his colleagues and constituents "b-tch" and "c-nt" — and sought to withhold city services from a resident who criticized him.
On Tuesday, Southeast Side Ald. Susan Sadlowski Garza (10th) told Block Club Chicago she plans to file a formal complaint with the city's Board of Ethics in response to Gardiner's behavior.
Sadlowski Garza, City Clerk Anna Valencia, City Treasurer Melissa Conyears-Ervin and nearly half of Gardiner's City Council colleagues also signed on to a statement condemning the Northwest Side alderman.
"We are deeply concerned about Ald. Gardiner's apparent recurrent use of sexist and homophobic language toward one of his colleagues and toward multiple women who work in and around City Council as well as his constituents," the statement reads.
A formal complaint against Gardiner has also been filed with the Cook County Democratic Party, asking the party to investigate the text messages and "sanction him accordingly." A spokesman for Mayor Lori Lightfoot, who has reviewed the texts, said Lightfoot spoke with Gardiner and told him he should publicly apologize.
The text messages from 2019, independently verified by Block Club, were between the alderman and a person who no longer works for him. Block Club is not naming this person because they no longer work for the city and are not a public official. The leaked texts were first published by The People's Fabric, a community website focused on Northwest Side political news.
Gardiner has apologized to Ald. Tom Tunney (44th), the city's first openly gay alderman, for calling him a "b-tch" and, in a separate text message, a "f-cking snake." But the women and constituents who were slammed by the alderman said he has either not apologized or failed to respond to their requests for an in-person meeting.
Reached by phone Tuesday, Gardiner asked a Block Club reporter to send questions to a staffer's private email address.
Neither Gardiner nor staffer Maree Joyce would respond to allegations that Gardiner attempted to withhold ward services from constituents who criticized him. Instead, Gardiner issued the following statement regarding the texts:
"I am sorry for my comments; they do not reflect my values. I have reached out to my colleagues and others to express my sincere regrets. I respect all people and apologize to those I may have offended."
'I Don't Want Someone Like That Representing Me'
Since Gardiner was elected, he has reacted harshly to media coverage, comments and social media postings he deems overly critical. Although he told the Sun-Times in an email that he has never withheld services from any constituent, residents say otherwise.
Barbara Murphy, a Jefferson Park landlord and resident who denounced Gardiner on social media, said she was denied a permit parking exception after other neighbors on her block had theirs approved. She thinks it was retaliation for criticism she posted online.
"He withheld his services from me by treating us the way he did, by shoving us off," Murphy said.
Murphy's parking permit dispute received widespread attention and was highlighted by CBS2. Gardiner told the TV station he was unable to grant Murphy the exception she requested, but documents showed the alderman granted an exception for permit parking restrictions to two other addresses on the same block last fall.
The social media drama led to a brick thrown through Murphy's door in November in an incident that was caught on video.
In another instance caught on video this summer, a Jefferson Park family said a woman threatened them before driving her SUV into their yard, destroying half of their garden and hitting a neighbor's car. They believe that happened because they have been critical of Gardiner.
Other 2019 texts from the alderman shared with Block Club this week show Gardiner calling out women who spoke out against him, either in person or indirectly. In three separate instances, the alderman used profane language to talk about constituents. 
"This b-tch on Kildare will pay," reads one text from Gardiner following a block party on Kildare Avenue. In the text, the alderman sends the name and address of the woman to his former aide.
The woman, who spoke to Block Club anonymously for fear of retaliation, said it's disappointing to learn her elected official called her a "b-tch."
"It makes me really uncomfortable," the woman said. "Knowing what I have heard about him, it's not that surprising. But it's really disappointing."
She is not sure what prompted the name-calling, but she remembers Gardiner knocking on her door during her block party to introduce himself. She said she told him she didn't appreciate his opposition to The Point project at Six Corners, which stalled the project for over six months. Gardiner eventually backed the development in 2020.
The constituent said an elected official should not act vindictively against a constituent for expressing her concerns.
"The community needs to accept responsibility for electing such an a–hole," the constituent said. "… Next time the aldermanic election comes around, there has to be someone who is more hard-working, respectful and ethical. … I don't want someone like that representing me in an important representative role."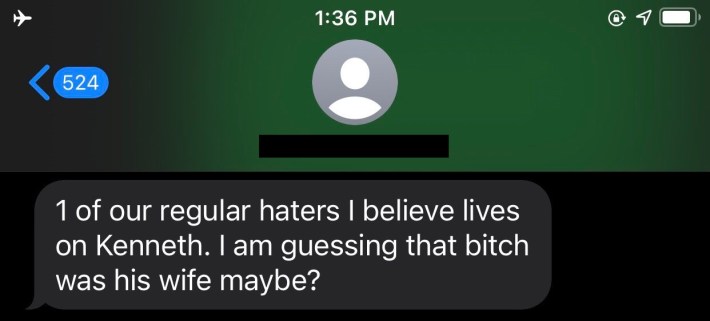 In another text from 2019, Gardiner made similar comments about a constituent on Kenneth Avenue who organized a block party he attended.
"1 of our regular haters I believe lives on Kenneth. I am guess that b-tch was his wife maybe?" the text reads.
The woman Gardiner is believed to be referencing was Kathleen Held, a longtime 45th Ward resident. Before she met the alderman, Held said she was troubled to learn he had an order of protection issued against him.
When Gardiner came to the block party, Held asked him questions about the order, which he refused to answer, she said. 
"He got right up in my face to presumably to remind me that he was the alderman," Held said. 
Held told him to leave after the heated confrontation and hasn't interacted with him since, the constituent said.
In a text about a different resident, Gardiner told his staff not to help a woman who requested the office help fix a water leak and trim a tree because she supported another candidate in the aldermanic campaign. He ended the text, "F-ck her!!!!" 
Texts show staffers did help the woman in preparation for the block party, despite Gardiner telling his staff "not to help her until u talk w me 1st."
After listing services his office gave to the woman, Gardiner wrote, "F-ck that c-nt."
Block Club contacted the woman, but she declined to be interviewed.
Seeing the text messages comes to light after Murphy was treated poorly by Gardiner makes her feel validated, she said.
"Now it's grabbing attention because it's not just some neighborhood woman who is complaining about something," she said.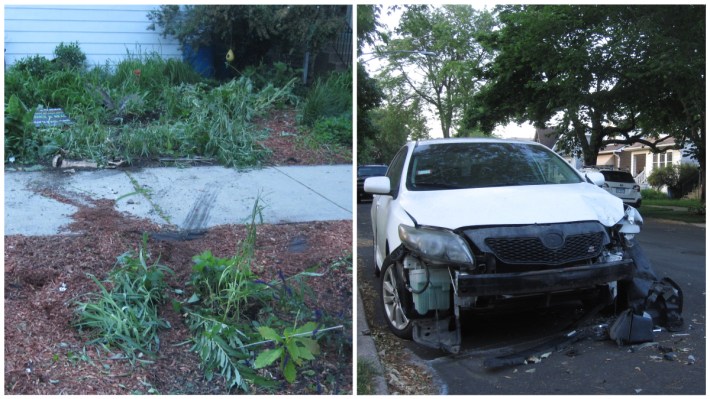 'It's Just Not Acceptable'
In another batch of text messages, first reported by CBS Chicago, Gardiner called Joanna Klonsky, a political communications consultant who works with Lightfoot, a "dumb b-tch."
Gardiner also referred to Anne Emerson, chief of staff for the City Council Committee on Finance, as Ald. Scott Waguespack's "b-tch." Waguespack (32nd) chairs the committee
Both women say they requested an in-person meeting with Gardiner to discuss the matter face to face, but they have been ignored.
"It's clearly a pattern, and I feel it's important to have a direct conversation about that pattern," Emerson said. "An over-the-phone apology is simply too casual to make up for the level of disrespect involved."
Gardiner's inability to directly apologize to Emerson, Klonsky and his constituents was "absolutely cowardly," Sadlowski Garza said. She referred to a statement Gardiner issued to select news outlets Friday as a "fake apology because he got caught."
"If he was really, truly sorry, he would seek the women out he was talking about," she said. "He would go to their house and knock on their door. And I think he owes the public an apology, as well, as well as the women on City Council and the men."
In addition to Sadlowski Garza's own formal complaint with the Board of Ethics, she suggested the constituents Gardiner allegedly sought to withhold city services from should file their own complaint.
"It's just not acceptable," she said. "I mean to refuse services to a constituent and then call her the … 'c' word? Are you kidding me? … There has to be some sort of consequence for what he's done."
Rep. Kelly Cassidy, who is among the 13 Democratic committeepeople who signed on to a formal party complaint against Gardiner, said she and her colleagues wanted to make clear to Toni Preckwinkle, Cook County Board president and Democratic Party chair, that Gardiner's comments "are not consistent with the values of our party."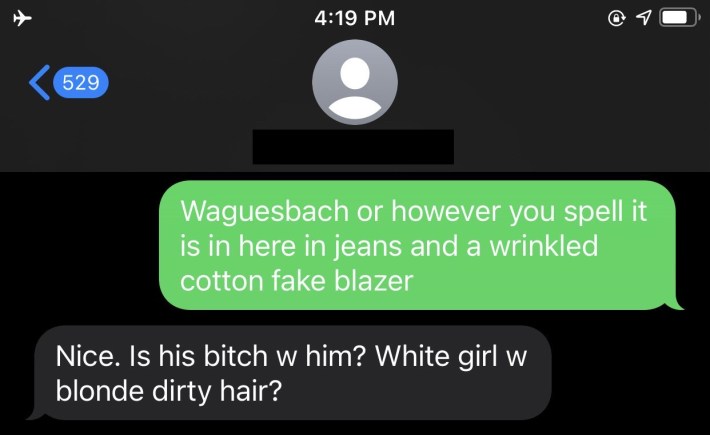 "This man has shown complete contempt for women forever. He finally says something nasty about a male colleague and it's become an issue, and then he only apologizes to the male colleague," Cassidy said. "I think he's pretty much shown us who he is."
Emerson said Gardiner's comments can't be dismissed as salty language and she doesn't want people to believe this is how all politicians speak in private.
"That's what makes this misogyny and sexism and belittling of female professionals and women at large so insidious," she said. "Systemic sexism and belittling of women just makes it that much easier to continue to have the currents pull women away from autonomy and platforms to speak for themselves."
By Wednesday, the statement condemning Gardiner's behavior was signed by City Clerk Anna Valencia, City Treasurer Melissa Conyears-Ervin and half the city's alderpeople, including Sadlowski Garza, Daniel La Spata (1st), Pat Dowell (3rd), Sophia King (4th), Leslie Hairston (5th), Michelle Harris (8th), George Cardenas (12th), Stephanie Coleman (16th), David Moore (17th) Jeanette Taylor (20th), Michael Rodriguez (22nd), Byron Sigcho Lopez (25th), Scott Waguespack (32nd), Rossana Rodriguez Sanchez (33rd), Carrie Austin (34th), Carlos Ramirez Rosa (35th), Emma Mitts (37th), Samantha Nugent (39th), Andre Vasquez (40th), Ald. Michele Smith (43rd), Matt Martin (47th), Harry Osterman (48th), Maria Hadden (49th) and Debra Silverstein (50th).
The formal Democratic Party complaint, which asks for a formal investigation by the party's Rules Committee, had been signed by 13 committeepeople, including Cassidy, Sadlowski Garza, Anthony Joel Quezada (35th), Maggie O'Keefe (40th), Sean Tenner (46th), Daniel La Spata (1st), Eamon Kelly (Evanston Township), Harry Osterman (48th), Byron Sigcho Lopez (25th), Lucy Moog, (43rd), Paul Rosenfeld (47th), Mike Rodriguez (22nd) and Dean Maragos (New Trier Township).
Gardiner left Klonsky a voicemail Tuesday, five days after it was reported he called her a "dumb b-tch," asking her to call him, she said. She replied by email, reiterating Emerson's request for a meeting next week.
"An apology that I had to publicly beg for isn't going to be particularly sincere in any case," Klonsky told Block Club. "A sincere apology would have been appreciated, but it's certainly not enough … and at this point it's been five days since this became public, with radio silence from him."
Klonsky and Emerson said they will work together to hold Gardiner accountable on behalf of people who may not feel comfortable speaking up.
"We feel a shared desire and obligation to move the conversation forward and seek accountability on this issue," Emerson said.
"I'm in a position to speak out. I don't feel concerned or worried about it, but I'm sure there are other people around … who reside in the ward, who depend on the alderman's office for city services and who therefore might not feel comfortable being able to say they've been mistreated or voice concern publicly," Klonsky said. 
The statement circulated by Sadlowski Garza and signed by a growing number of city officials urged him to "demonstrate through his actions — not just his words — that he understands the effect of his behavior in creating a toxic environment for those around him."
For Murphy, who got a brick through her door after challenging the alderman, the outcry from those who serve alongside Gardiner has been a long time coming.
"Finally, somebody else is seeing it, and it's not just me," she said.
Subscribe to Block Club Chicago, an independent, 501(c)(3), journalist-run newsroom. Every dime we make funds reporting from Chicago's neighborhoods.
Already subscribe? Click here to support Block Club with a tax-deductible donation. 
Listen to "It's All Good: A Block Club Chicago Podcast" here:
RELATED ARTICLES
Ald. Jim Gardiner Apologizes To Fellow Alderman He Called A 'B-tch' In Leaked Texts
Ald. Jim Gardiner Calls Constituent And Fellow Alderman A 'B-tch,' Rips His Critics In Leaked Text Messages
Police Internal Affairs Investigating Officers After Woman Allegedly Drove Over Neighbor's Lawn Because He Criticized Ald. Jim Gardiner
NW Siders Sue Ald. Gardiner For Blocking Them On Social Media, Saying He's Violating 1st Amendment By Silencing Critics
Screaming Woman Drives Into Jefferson Park Family's Garden — Because They Don't Support Ald. Jim Gardiner, Couple Says
NW Side Alderman Had Staffer Falsely Report Cellphone Stolen — Then Had A Constituent Arrested, Lawsuit Alleges
Candidate In 45th Ward Had Order Of Protection Issued Against Him Last Year By Ex-Girlfriend