LOGAN SQUARE — A few months after a driver struck and killed "School of Rock" drummer Kevin Clark while he was riding his bike at Logan Boulevard and Western Avenue, the city is making safety improvements to the notoriously dangerous intersection.
In collaboration with Ald. Scott Waguespack (32nd) and Ald. Daniel La Spata (1st), the city's Department of Transportation is installing protected bike lanes with plastic posts and road markings on Logan Boulevard from just west of Western Avenue to Diversey Avenue, a city diagram shows. Streetsblog Chicago was first to report on the plan.
To install the bike lanes, the city is reducing the traffic lanes on Logan Boulevard, city spokesman Mike Claffey said. The bike lanes will be parking protected from Elston Avenue to Diversey Avenue, Claffey said.
The city is also "refreshing" the intersection's crosswalks and prohibiting drivers from making right turns from Logan Boulevard onto Western Avenue.
Construction is expected to start in mid-September and take several weeks. The project is being funded through Waguespack's and La Spata's ward menu funds, Claffey said. An amount was not provided. The intersection sits in both the 32nd and 1st wards.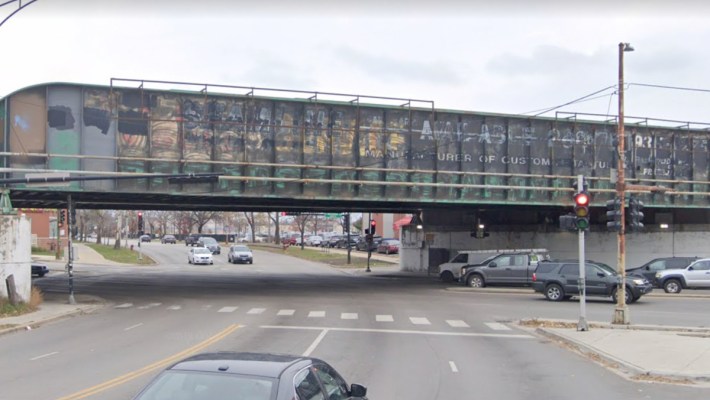 The plan comes after years of community leaders, neighbors and transportation advocates fighting for safety fixes at the intersection, which has long endangered drivers, cyclists and pedestrians in part because it feeds into Kennedy Expressway on- and off-ramps.
There have been several crashes and near-crashes at the intersection, and two cyclists have died: Clark was killed while riding through the area earlier this summer, and 22-year-old Tyler Fabeck was killed there about 13 years ago.
Active Transportation Alliance leaders in 2018 identified the intersection as a "high-crash area" and urged the city to install protected bike lanes and other safety measures, but the city didn't act on that recommendation.
Jim Merrell, managing director of advocacy for Active Transportation Alliance, told Block Club earlier this summer an improvement project was complicated by multiple agencies overseeing the roads involved: Western Avenue is managed by Cook County, Logan Boulevard is managed by the city and the Kennedy Expressway is managed by the Illinois Department of Transportation.
But the city was able to overcome that hurdle after Clark's death.
Around 1:20 a.m. May 26, Clark was riding west and crossing Western when a 20-year-old woman driving a Hyundai Sonata heading south hit him, police said. Clark was taken to Illinois Masonic Hospital, where he died from his injuries. A police crash report stated Clark ran a red light when the collision occurred, the Tribune reported.
"It's sad that it wasn't something that promoted action back when Tyler was killed at this intersection, or when multiple Chicagoans have had crashes at this intersection," La Spata said.
"I think it would've been even more tragic if we had just let [Clark's] death roll into the past, and just waited until the next incident to happen. I'm really glad that the community really pushed us with their anger and accountability to act in a really meaningful sense this time."
Clark's cousin, Matthew Portman, said his family is grateful to neighbors, bike advocates and elected officials including La Spata for pushing the city to take action. But Portman said the city needs to do more to make the Logan Square intersection and others like it safer. For example, the Western Avenue underpass suffers from poor visibility, and the city's plan does not address that, he said.
"We intend to hold the city to this timeline, and we intend to continue to fight for safer streets for everyone across Chicago in honor of Kevin," Portman said.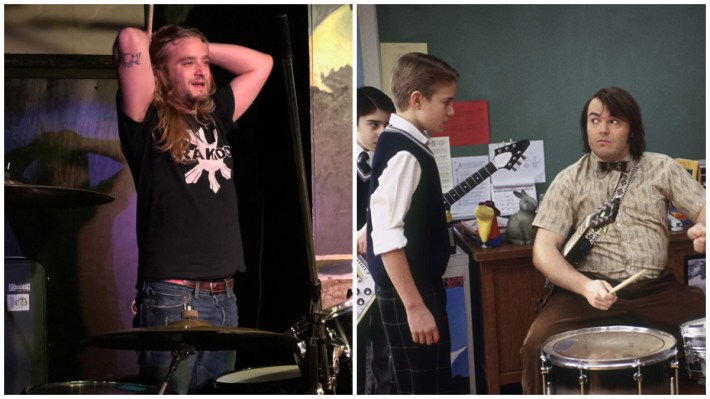 An avid cyclist himself, La Spata said the city's plan is a step in the right direction, as it will "set clearer expectations of who should be where." The plan was crafted using feedback and suggestions from neighbors and transportation advocates who have long pushed for fixes, the alderman said.
"A lot of work has been done. We listened to constituents who pushed us to act on this," he said.
La Spata said he's anticipating pushback from neighbors, but warned against judging the plan too quickly.
"I know there are folks who are going to see this and it's going to create some anger and anxiety about what the traffic impact will be …. I would encourage them to see how it is rolled out, see how the impact is in the streets, and to know that we used bollards, delineators and paints because it is flexible. It allows us to study and look at the impact and make adjustments — to bear all of that in mind as we move forward," he said.
This is the second safety-related infrastructure project to hit Logan Square this week. The city turned Logan and Kedzie Boulevards into shared streets earlier this week to make the busy roads more pedestrian- and bicyclist-friendly. The project is drawing mixed reactions from neighbors.
Subscribe to Block Club Chicago, an independent, 501(c)(3), journalist-run newsroom. Every dime we make funds reporting from Chicago's neighborhoods.
Already subscribe? Click here to support Block Club with a tax-deductible donation.