LOGAN SQUARE — Calls are mounting for the city to make safety improvements to a notoriously dangerous Logan Square intersection after a driver hit and killed 32-year-old Kevin Clark there while riding his bike last week.
Clark's family members, elected officials and bike advocates are demanding the city install protected bike lanes and make other safety fixes to the intersection of Logan Boulevard and Western Avenue. The intersection has a long history of endangering cyclists, drivers and pedestrians alike.
Despite a transportation advocacy group flagging the intersection as dangerous a few years ago, the city hasn't taken any steps to make the problem intersection safer — and in the wake of Clark's killing, Chicago's cycling community, officials and locals are fed up.
"If you ask any cyclist in Chicago how they feel about biking on Western Avenue in that area, they're going to tell you that location absolutely terrifies them — even veteran cyclists," said Christina Whitehouse, founder of the group Bike Lane Uprising.
Whitehouse said many people have called on officials to make safety improvements to the intersection over the years, but those efforts have "fall[en] on deaf ears." Clark's killing comes 13 years after 22-year-old cyclist Tyler Fabeck was killed by a driver while riding his bike through the intersection.
"How many cyclists need to be killed at that location for [the intersection] to be improved?" Whitehouse said.
RELATED: Kevin Clark, 'School Of Rock' Musician, Killed By Driver While Riding Bike In Logan Square
About 1:20 a.m. May 26, Clark was riding his bicycle on Western Avenue at Logan Boulevard when the 20-year-old driver of a Hyundai Sonata hit him, police said. A police crash report stated Clark was running a red light when he was hit, the Tribune reported. He was taken to Illinois Masonic Hospital, where he died from his injuries.
Clark's family has received an outpouring of support. He was a drummer known for his role in the "School of Rock" movie starring Jack Black. He grew up in suburban Highland Park but lived in Chicago for many years and played in various bands.
"He was always happiest behind that drum kit," Clark's cousin, Matthew Portman, previously said.
Clark's mother, Allison, said she was with her son the night before he died.
"Kevin was so warm and loving," she said. "He stayed at my house Tuesday night and as he left he said, 'Mom, wait.' And stopped me and hugged me big and said, 'Don't forget I love you.' He was always like that, always so loving, always checking in on me and making sure I was OK."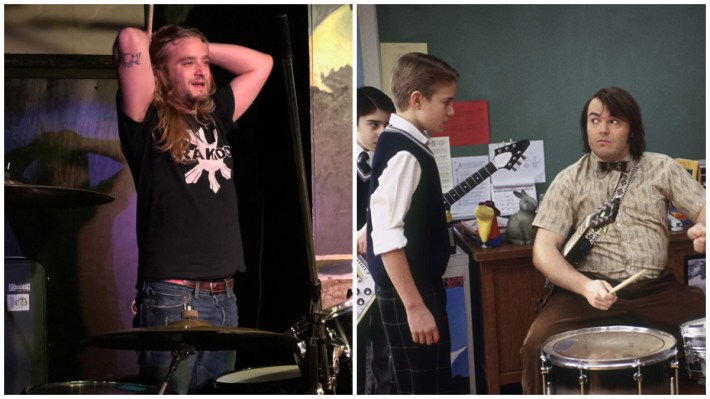 The intersection where Clark was killed is a known pain point for cyclists, pedestrians and drivers, partially because it feeds into Kennedy Expressway on- and off-ramps. It was identified by the group Active Transportation Alliance in 2018 as a "high-crash area." As part of that study, Active Transportation Alliance officials urged the city to install protected bike lanes and other safety measures, but the city didn't act on that recommendation.
Mike Claffey, a spokesman for the city's Department of Transportation, didn't answer a question about why the city has not overhauled the intersection at Active Transportation Alliance's urging. But Claffey said the city plans to conduct a "post-crash analysis" of the intersection to determine what safety improvements are needed.
Ald. Daniel La Spata (1st), who represents the area where the intersection is, said he's long wanted to see safety improvements made there, as he rides through the intersection himself at least once a day and has witnessed the dangers.
La Spata said he's flagged the intersection to Department of Transportation Commissioner Gia Biagi a few times, and he will continue do "everything he can" to bring improvements to the intersection.
"There's a scenario, and it's not an unlikely scenario, that the next news story is that the 1st Ward alderman was killed at the intersection. That is nothing I want, that is not something my family wants. I don't want that for anyone," La Spata said.
An improvement project is complicated by the fact there are a few different jurisdictions at play: Western Avenue is managed by Cook County, Logan Boulevard is managed by the city and the Kennedy Expressway is managed by the Illinois Department of Transportation, said Jim Merrell, managing director of advocacy for Active Transportation Alliance.
But Merrell said that's no excuse for the holdup.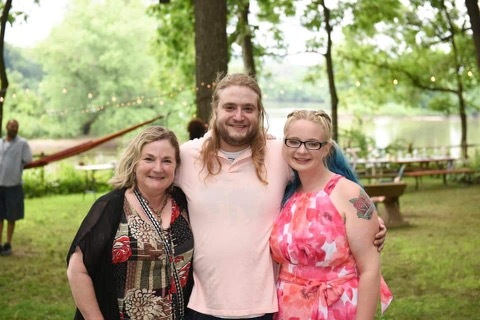 "We're tired of hearing the excuses, and we just want CDOT and other public agencies to do their jobs," he said. "It's not an easy project, but it's also one that's well within our ability to address if we just have the leadership and will to take action."
As the fight for a safer intersection continues, Portman and other family members launched a website, Kevin's Coda, to keep Clark's legacy alive. A coda is the final part of a piece of music — in this case, a nod to Clark's love of music. Through the website, Portman's family members are helping raise money for an organization that supports music education for local children and raising awareness about bike safety advocacy.
"We just hope that something gets done before another family has to suffer a tragedy like this," Portman said.
A vigil and rally honoring Clark and calling for increased bike safety is planned for 10 a.m. June 12 at the Logan Square Monument.
Subscribe to Block Club Chicago, an independent, 501(c)(3), journalist-run newsroom. Every dime we make funds reporting from Chicago's neighborhoods.
Already subscribe? Click here to support Block Club with a tax-deductible donation.