DOWNTOWN — Ald. Byron Sigcho-Lopez (25th) announced Tuesday he will join 10 hunger strikers fighting to block another polluter from receiving the city's approval to operate on the Southeast Side.
As the Pilsen alderman joined the strike, United Neighbors of the 10th Ward member Breanna Bertacchi, Southeast Youth Alliance founder Oscar Sanchez and George Washington High School teacher Chuck Stark wrapped up their 20th day without food. They'll complete their third week Wednesday.
The three initial strikers and eight others who have joined the fast in recent weeks are demanding the Chicago Department of Public Health deny an operating permit to Southside Recycling, a metal scrapper planned for 11600 S. Burley Ave. in East Side.
The company is owned by Reserve Management Group, owner of defunct North Side scrapper General Iron. Most of General Iron's employees and its essential equipment are moving to Southside Recycling.
The city and state's roles in guiding General Iron's exit from Lincoln Park and Southside Recycling's push to open in an environmental justice community are the subject of two federal investigations and a federal lawsuit.
At a Tuesday candlelight vigil outside City Hall, Bertacchi and Sanchez said the strike is taking a physical toll on them — Stark said he's "feeling fine now" — but the strikers vowed to continue fasting until the city denies Southside Recycling's permit.
"It's ridiculous that we haven't been heard already. We have taken this into the streets all summer," Bertacchi said. "We attended as many public comment sessions as we could, we played the city's game as much as we could, and we did not make any headway. … So we're taking this into our own court now."
In a letter Tuesday, Mayor Lori Lightfoot told the strikers she welcomed "a continued dialogue" about the health department's permit review and numerous other demands made by Southeast Siders on the issue of environmental justice.
Lightfoot did not commit to denying Southside Recycling's operating permit, nor agree to residents' demand for a moratorium on permits until the Southeast Side reaches 75 percent herd immunity from coronavirus.
The city is "committed to following all pertinent regulations around this permit process," the mayor wrote. She noted determining the legality of Southside Recycling's state permit is "critical" to the city's permit review, echoing the Law Department's position in a letter to the U.S. EPA last week.
"I thank you for your continued commitment to and advocacy for the cause of environmental justice," Lightfoot wrote. "You are playing a critical role in uplifting these values for all of us in government in Illinois and Chicago."
The 11 hunger strikers said they believe Lightfoot's administration "would sooner let Southeast Siders starve in our hunger strike than commit to taking any real steps to address the issues," they said in a joint statement.
"After weeks of [a] hunger strike, Mayor Lightfoot refuses to commit to changing policies that are rooted in racism and deny [Southside Recycling's] permit," they said. "The mayor's letter is evasive to our demand and an insult to a community hurting from a global pandemic."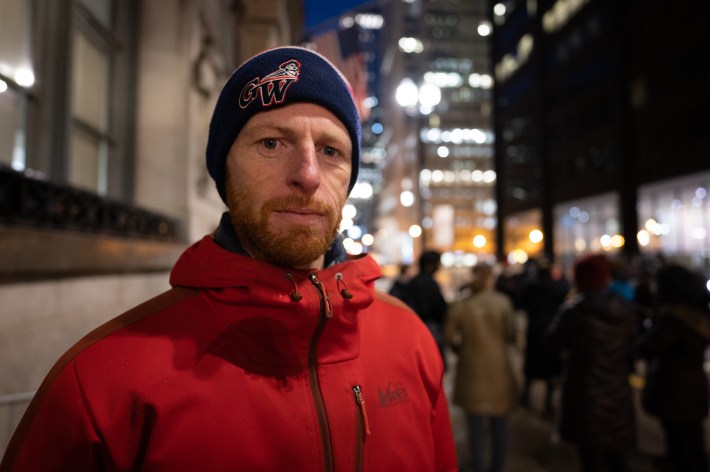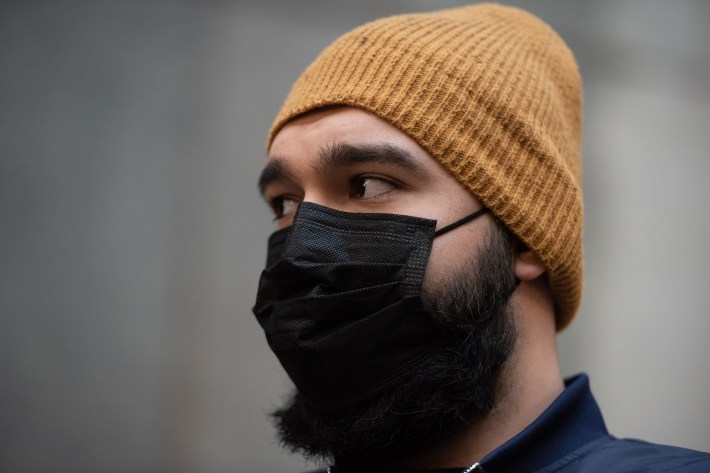 As Sigcho-Lopez announced his fast at Tuesday's press conference, he was backed by supporters of the Southeast Side activists, including former Gov. Pat Quinn and East Side and Lincoln Park community leaders.
"Today, we all have to be in solidarity" with the Southeast Side, Sigcho-Lopez said. "I'm proud to see Pilsen residents coming and fighting and being in solidarity. … We're going to be in a strike, and I'm going to be added to the strike until there's justice. This is not acceptable."
Reserve Management Group regrets "that individuals are choosing to engage in conduct that we believe is unwarranted by the circumstances, and we strongly urge them not to put their health at risk or encourage others to do so," spokesperson Randall Samborn said last week.
Company officials have repeatedly argued issuing Southside Recycling an operating permit is in the city's best interest. RMG cites the ongoing operation of Sims Metal Management in Pilsen, which is not required to follow the city's rules for large recycling facilities unveiled last year.
As activists highlight how prevailing winds would blow Southside Recycling's air pollution toward George Washington elementary and high schools less than a mile away, RMG officials note Sims' proximity to Whittier Elementary School and Benito Juarez and Cristo Rey high schools.
"The longer this final approval from [the health department] delays the opening and operation of Southside Recycling, the more scrap metal materials continue to be diverted to another recycling facility operating in an [environmental justice] area in Chicago which uses virtually no meaningful pollution controls," Southside Recycling attorney David Chizewer said in a letter to federal environmental regulators Friday.
RMG's position misses the point, hunger striker and Pilsen resident William "Kid" Guerrero said. On his ninth day without food, the 19-year-old Pilsen resident said neither facility should be allowed to operate near residents' homes and schools.
Guerrero joined the strike in solidarity with Southeast Siders last week, as he was "very concerned" about the initial strikers' health and felt they shouldn't have to risk their lives to influence the city's actions in their neighborhood.
"The Southeast Side has been a dumping ground for too long. It shouldn't even be a dumping ground to begin with," Guerrero said. "We need [Southside Recycling] out. They can continue to do their business somewhere else, not in our residential communities."
Activists visited City Hall Tuesday with Quinn and Sigcho-Lopez, aiming to introduce a citizen's resolution to be voted upon at Wednesday's City Council meeting. The non-binding resolution would call on the city to deny Southside Recycling's permit.
Though the citizens missed the deadline for Wednesday's meeting, Sigcho-Lopez said he and Alds. Daniel La Spata (1st), Jeanette Taylor (20th), Rossana Rodriguez-Sanchez (33rd), Carlos Ramirez-Rosa (35th) and Maria Hadden (49th) plan to introduce a resolution requesting the city deny Southside Recycling's permit.
The aldermen will also request Health and Environmental Protection committee chair Ald. George Cardenas (12th) hold a special meeting on this "urgent matter," as the hunger strikers cannot wait until the next council meeting for a vote on the resolution.
"We cannot wait another 30 days," Sigcho-Lopez said. "We are urging Ald. Cardenas to call a special meeting as soon as possible."
Subscribe to Block Club Chicago. Every dime we make funds reporting from Chicago's neighborhoods.
Already subscribe? Click here to support Block Club with a tax-deductible donation.