EAST SIDE — Alds. Byron Sigcho-Lopez (25th) and Rossana Rodriguez-Sanchez (33rd) joined George Washington High School students and dozens of Chicago educators in pledging to fast one day this week in support of hunger strikers who aim to block a metal scrapper from opening on the Southeast Side.
Four more people — William "KiD" Guerrero, Maritza Darling-Ramos, Melany Flores and Audrey Harding — also announced Monday they would join the hunger strike, bringing the total number of hunger strikers to 10. They're calling for the Chicago Department of Public Health to deny an operating permit to Southside Recycling at 11600 S. Burley Ave.
The three initial strikers — United Neighbors of the 10th Ward member Breanna Bertacchi, Southeast Youth Alliance co-founder Oscar Sanchez and George Washington High School teacher Chuck Stark — completed their 12th day without food Monday.
"We've already learned that shredding vehicles should never, ever happen in residential communities," said Guerrero, a 19-year old resident of Pilsen, which is home to metal recycler Sims Metal Management.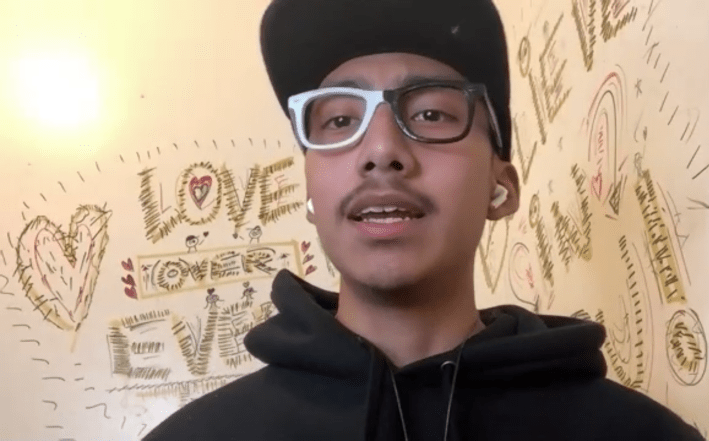 Rodriguez-Sanchez compared the Southeast Side, which is overburdened with pollution according to the Chicago Department of Public Health, to environmental injustices faced by residents in her home territory of Puerto Rico.
"I'm very familiar with the feeling of being discarded and being used as a dumpster because of environmental racism," Rodriguez-Sanchez said. "I'm incredibly proud that the community is standing up to fight against it — because we have to."
Sigcho-Lopez rejected claims from representatives of Reserve Management Group — majority owners of the Southside Recycling venture and owner of defunct North Side scrapper General Iron — and other supporters of the project who have said the new facility would be an economic boost to the Southeast Side. General Iron's essential equipment and most employees will move from Lincoln Park if Southside Recycling is permitted. 
"What we hear time after time is that this is about jobs, that this is about growth," Sigcho-Lopez said. "We do need jobs, but we need sustainable jobs — green jobs."
RMG officials have said their operation would be "state of the art" and Southeast Side environmentalists should welcome "a new and technologically advanced recycling facility" to their neighborhood.
If Southside Recycling's permit is delayed or denied, "metal shredding will continue at increased levels at the only other shredder in Chicago, located in Pilsen, which has none of the advanced pollution control equipment or technology that Southside Recycling will have," RMG spokesperson Randall Samborn said in a statement.
RMG regrets "that individuals are choosing to engage in conduct that we believe is unwarranted by the circumstances, and we strongly urge them not to put their health at risk or encourage others to do so," Samborn said.
"Media events like the one held [Monday], amplified by social media, create an echo chamber of myths and misinformation that recirculate among the same group of people with no accountability for the facts," Samborn said.
A group of 77 educators across Chicago pledged to join Rodriguez-Sanchez, Sigcho-Lopez and other supporters in Monday's one-day fast. George Washington students will fast on Thursday, sophomore Alejandra Cruz said.
"We honor the courage of our fellow educator and hunger striker Chuck Stark," the educators said in a statement. "In a community that has already been historically ravaged by pollution and environmental degradation from the steel industry, residents are no longer willing to accept the city treating our home as a dumping ground."
Among the educators' five demands: That Ald. Susan Sadlowski Garza (10th) publicly oppose Southside Recycling's operating permit and call on the city and state to rescind the permits already issued.
The East Side alderwoman last week requested the Chicago Department of Public Health withhold Southside Recycling's operating permit until two federal investigations related to the city and state's handling of the company's plans could be completed.
Subscribe to Block Club Chicago. Every dime we make funds reporting from Chicago's neighborhoods.
Already subscribe? Click here to support Block Club with a tax-deductible donation.