BUCKTOWN — Nearly two years after the Lincoln Yards developer committed to building a school or library on the site of the controversial mega-development, those plans have not gotten any closer to reality.
In a rare public meeting Thursday night, Lincoln Park and Bucktown neighbors had the opportunity to question Ald. Brian Hopkins (2nd) and developer Sterling Bay about the controversial $6 billion project situated along the North Branch of the Chicago River.
Residents, business owners and activists fought the project for months. But in April 2019, City Council voted to approve $1.3 billion in subsidies for Lincoln Yards.
The Lincoln Yards TIF district, named the Cortland and Chicago River TIF, will generate at least $900 million to cover the cost of infrastructure projects that will pave the way for Lincoln Yards. Public funds will be reimbursed to Sterling Bay only after the projects are complete.
To assuage some of the opposition, Sterling Bay managing principal Andy Gloor pledged in 2019 the developers would add a school, library or some type of shared space to the development, expected to draw 200-300 school-aged children over the next decade, Hopkins said.
But when asked about schooling during the meeting, Hopkins did not say whether the developer or the city would foot the bill for a new school. He noted nearby Oscar Mayer Magnet School is at capacity and said he's "pushed" Chicago Public Schools CEO Janice Jackson to plan for the future alongside Sterling Bay.
So it remains unclear where those plans for a school or similar amenity stand, or how Sterling Bay plans to finance this concession.
"We're five to seven, if not eight years before school-aged children are taking up residence in a Lincoln Yards building," Hopkins said.
RELATED: Sterling Bay Commits To Building School, Library Or 'Shared Space' As Part of Lincoln Yards
The majority of Thursday's webinar, co-hosted by Hopkins and Sheffield Neighbors Association, focused on two major elements of the development:
An eight-story life-sciences-focused office building will be built on West Concord Place in Bucktown, near Home Depot and longtime businesses The Hideout and Ada Street restaurant. Sterling Bay plans to break ground on the 320,000-square-foot building in early 2021.
Planned infrastructure projects, including the Dominick Street Bridge and the extension The Bloomingdale Trail, part of The 606 park system.
Only a few neighbor-submitted questions were answered during the livestream, but Hopkins said his staff would review and respond to every question.
More highlights from the meeting: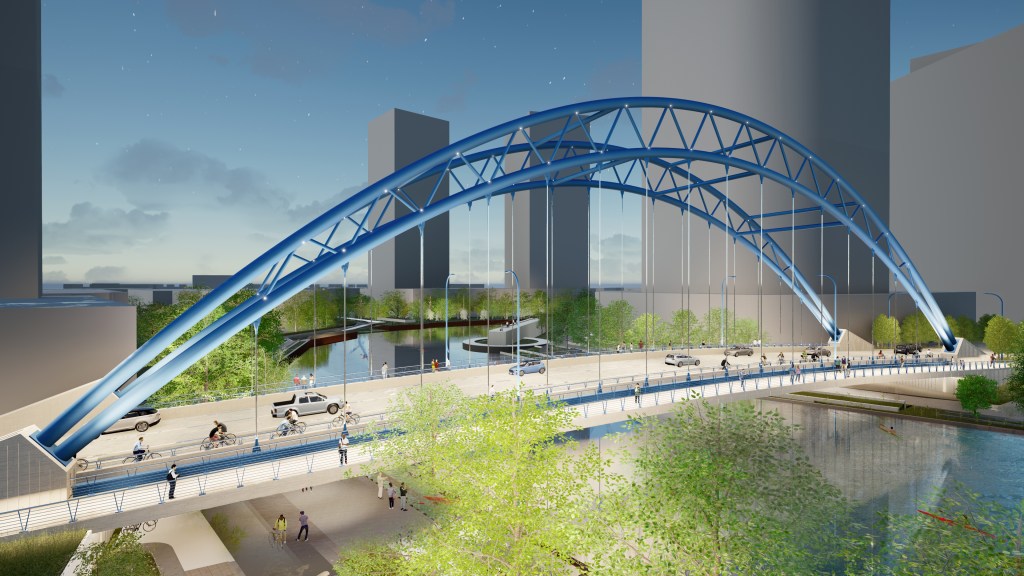 New Bridge, Bigger Trail
Plans to extend the Bloomingdale Trail and construct a bridge across the Chicago River will take about two years to complete, said Fred Krol, senior counsel for Sterling Bay.
The Dominick Street Bridge across the river will be open to drivers, cyclists and pedestrians. It will be 80 feet wide, include two 10-foot pedestrian sidewalks, two 12-foot driving lanes and one 10-foot bike path. 
The Bloomingdale Trail, which currently ends at Walsh Park in Bucktown, will extend eastward underneath the Kennedy Expressway before curving in a northeast direction until it crosses the Chicago River and hits the Lincoln Yards riverwalk.
RELATED: Work On New Bridge, Extension Of Bloomingdale Trail To Lincoln Yards Site Will Begin Next Year, Sterling Bay Says
The extended trail will go underneath Dominick Street, where there will be a ramp allowing pedestrians and cyclists to access the bridge, Krol said. The trail will eventually connect to the Lincoln Yards riverwalk, he said.
"We're obviously [in] active conversation with the various stakeholders, including Metra, the county, rail lines … to allow for this extension," he said. "The first step in this is the extension of the Dominick Bridge."
A heavily anticipated piece of infrastructure is a new Metra station.
Money is allocated for the station, but the location Sterling Bay had planned to build is not located in the footprint of the Lincoln Yards TIF, Hopkins said. City leaders are working to reconcile this issue, he said.
"Everyone wants that," Hopkins said of the Metra station.
Life Sciences Building A 'Major Job Creator'
A life sciences building is scheduled to break ground this year.
The project will be a "major job creator" and a draw for companies to Chicago at a time when the city needs to "recover from the effects of the pandemic," said Keiana Barrett, Sterling Bay's director of diversity and strategic development. 
The industry is growing in Chicago, Barrett said, and Sterling Bay anticipates quickly filling its "life sciences corridor" with tenants involved in medical research fields — whether that's a prosthetics company or a pharmaceutical firm.
The biomedical and biotech sectors accounted for 44 percent of $877 million in funding raised by 942 startups spun out from Illinois universities between 2013 and 2017 — but the number of local facilities available for clinical tests hasn't kept up, Crains reported. 
In 2018, the 12.5 million square feet of commercial lab space in the Chicago area was only 1.2 percent vacant, Crains reported. The vacancy rate in Boston, by contrast, was 4.5 percent.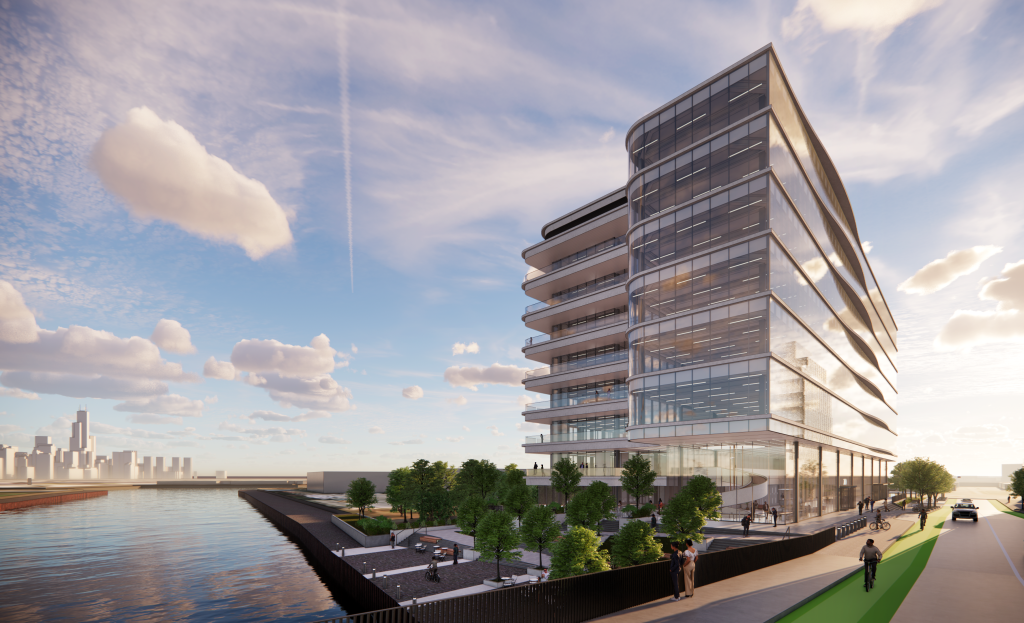 RELATED: Lincoln Yards Megadevelopment To Break Ground In Early 2021 With Life Sciences Building
Lincoln Yards will create 23,000 permanent jobs on site and more than 10,000 construction jobs over the project's 10-year life span, Barrett said. 
"We're very forward-thinking in our approach to how this development would enhance our city," she said. 
The trades are vital to development, she said. Minority and women business owners are encouraged to fill out Sterling Bay's subcontractor contact form. 
A neighbor asked what Sterling Bay plans to build next after the life sciences building. That's undetermined, Krol said.
"We're prepared to go where the market indicates a need," he said.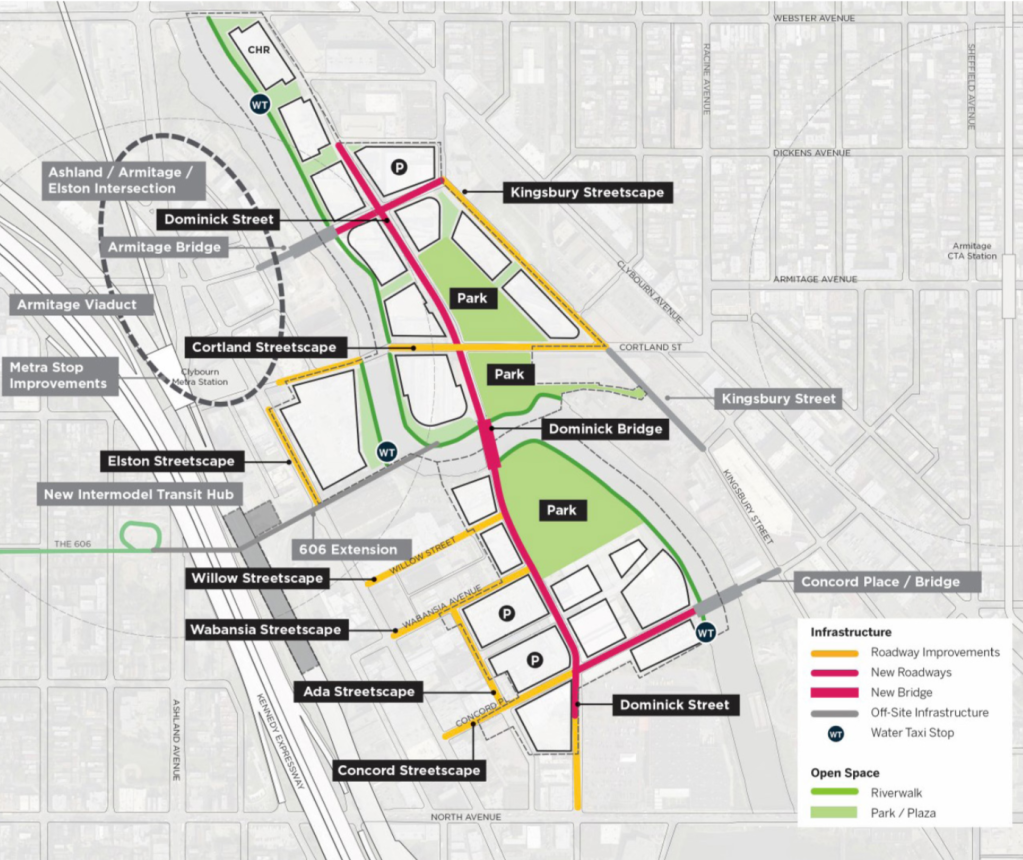 Affordable Housing Numbers On Track
Lincoln Yards is obligated to build 1,200 affordable housing units as part of its agreement with the city.
Sterling Bay also plans to pay $39 million into the city's housing trust fund. Half of that money is earmarked to subsidize individuals' rent in existing buildings and the other half is set aside to build homes for the poorest Chicagoans.
Sterling Bay is required to build 600 on-site affordable units on site, but whether they will be one- or two-bedrooms or larger will be determined by the housing market, Hopkins said.
RELATED: Lincoln Yards Plan Will Move Forward After Sterling Bay Agrees To More Affordable Housing On Site
Those who wish to submit feedback on Lincoln Yards or ask a question about the project can email Hopkins.
Read the redevelopment agreement — a document that outlines rules and requirements for Sterling Bay's use of the TIF funds — here:
RELATED STORIES: 
Sterling Bay Commits To Building School, Library Or 'Shared Space' As Part of Lincoln Yards
Lincoln Yards Plan Will Move Forward After Sterling Bay Agrees To More Affordable Housing On Site
Lincoln Yards, The 78 Tax Approved By Key Committee Ahead Of Rahm's Last City Council Meeting
$1.6 Billion In Tax Subsidies For Lincoln Yards, The 78 Delayed, But Both Could Be Approved Wednesday
As Newly Elected Aldermen Protest Outside, City Council Approves $1.6 Billion Lincoln Yards, The 78 Projects
What Are These Soccer Fields Popping Up At Lincoln Yards? Ald. Hopkins Announces Fleet Fields
Lincoln Yards Developer Sterling Bay Will Unveil 'Fleet Fields' Soccer Fields This Weekend (PHOTOS)
Potential Buyers Of Stanley's Market Thought Sterling Bay Was Coming, But No Sale Has Happened, Realtor Says
Subscribe to Block Club Chicago. Every dime we make funds reporting from Chicago's neighborhoods.
Already subscribe? Click here to support Block Club with a tax-deductible donation.