WICKER PARK — In addition to shopping at independently-owned retailers, Wicker Park and Bucktown residents have opportunities this year to buy holiday gifts directly from Chicago artists.
In Wicker Park, the Chicago Makers Pop-Up, 1279 N. Milwaukee Ave., will sell items from 27 local artisans through Dec. 31. In Bucktown, the Prery Holiday Market, 1714 N. Damen Ave., will sell items from 10 women-owned boutiques through Dec. 20. Lastly, The Hideout's three-day virtual Holiday Sale kicks off Thursday.
The pop-ups give neighbors direct access to Chicagoans creating gifts.
RELATED: Shop Local 2020: A Wicker Park, Bucktown And West Town Holiday Gift Guide
If there's any year to support local artisans, this is it, Prery market organizer Sararose Krenger said.
"We have always believed it is important to support local independent businesses," she said. "Keeping the economic cycle close to home helps build strong healthy neighborhoods and communities."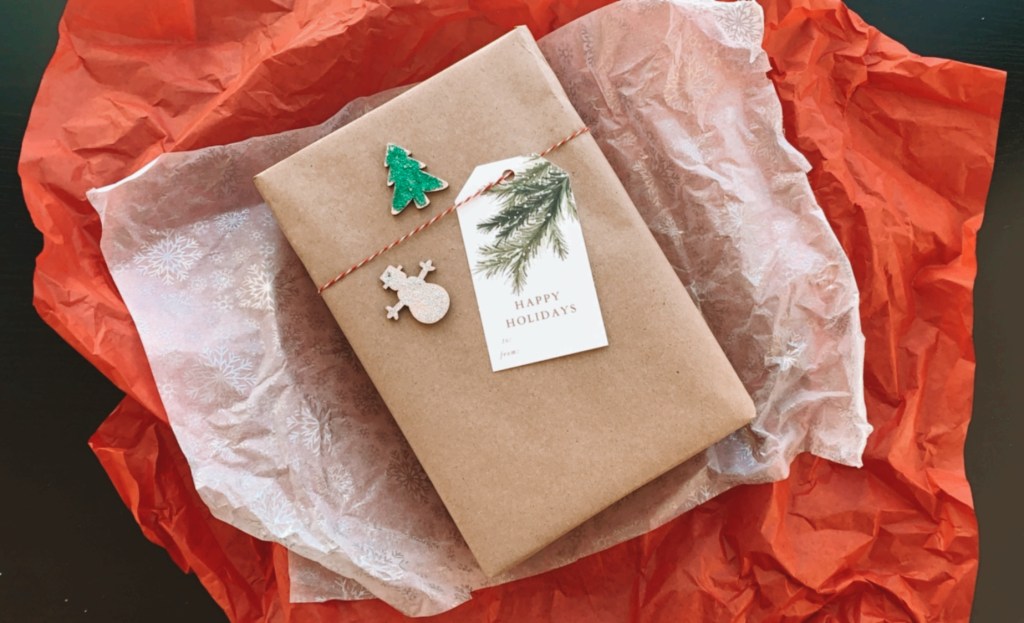 Chicago Makers Pop-Up
Monica Little and Anna Romo teamed up to create Chicago Makers Pop-Up, a brick-and-mortar pop-up shop featuring 27 local artists and makers.
The duo rented a vacant storefront at 1279 N. Milwaukee Ave. and have relied on foot traffic as well as social media marketing and virtual sales to drive business for a diverse group of artists and makers.
"Twenty-four are women-owned businesses, and we also have representation from the Latinx community, Black-owned businesses and LGBTQ-owned businesses," Little said.
The pop-up offers kids' crafts, hand-bound notebooks, potted plants, ceramic pottery, woodwork, face masks, lanyards and more.
Handpoured in Bucktown, Virtue Alchemy Candle Co. mason jar soy candles are $15 or two for $25.
Plant Based Beauty's $59 at-home spa gift sets come wrapped. Art of Rochelle, a Black- and Filipino-owned business, sells colorful alcohol-inked coasters and magnets for $12-$45.
"We love local and are so happy to have an amazing group of makers in our store and are so grateful for the amazing support we've received from the Chicago community so far," Little said.
The Chicago Makers Pop-Up is open 10 a.m.-8 p.m. Monday-Saturday and 11 a.m.-7 p.m. Sundays at 1279 N. Milwaukee Ave. until Dec. 31.
Participating artists and makers: Plant Based Beauty, Virtue Alchemy Candle Co., Hirmie Handmade Crafts, Idle Hands Pottery, Peppered Rose Design, Roots And Sky, Hive and Hide, Greetings by Jenny, Leela and Jojo, Mojo Owl, Vois, Lorie the Nomad, Pieces of Blonde, Kate's White Paper, Write More Notebooks, Lil Plant Dudes, KRW Metal Studio, Art of Rochelle, Night Jar, Babe Bombs, Flee Market, Pastry Sue Sue, Maia Salsa, Sandhill Coffee, Philtre Preserves and Sometimes Christmas. 
Shopping limited to seven people at a time. Curbside pickup can be arranged online. Delivery available within a 5-mile radius of the store for $5. Complimentary gift wrapping available. For more information, visit the pop-up's website and Instagram.
Hideout Holiday Sale
The Hideout, 1354 W. Wabansia Ave., teamed up with Public Works and Some Odd Pilot to take its popular craft fair virtual.
From Thursday to Saturday this week, artists and makers from across Chicago will feature their work on The Hideout's website. All items will be available for online purchasing and shipping.
For example, Rock Candy features jewelry from Helen Tsatsos — the organizer of the Holiday Sale.
Rhymes With Twee artist Leigh Kelsey will sell whimsical silk-screened kitchen towels and greeting cards. Handmade Hollows artist Alice Hollowed will sell handmade functional ceramics and natural fibers. Jeune Otte offers handmade masks and other garments.
All sales will directly benefit the artists; however, shoppers can tip the The Hideout or donate money to a charity of their choosing. Hideout manager Alice Blander said she hopes to make the virtual craft fair a recurring event.
Even though this year's fair is online, shoppers are guaranteed to find something for everyone, co-owner Tim Tuten said. He hopes to see fans of The Hideout who may have moved away from Chicago show up to support local artists.
"The craft fair … is a really beautiful annual thing, so we're really glad to be doing it virtually," he said.
"I literally buy all my Christmas presents at the holiday sale," co-owner Katie Tuten said. "I'm getting all sentimental. It is such a lovely event."
The Hideout Holiday Sale is online Thursday-Saturday. Local artists will take over The Hideout's Instagram at 6 p.m. each day of the sale.
Prery Holiday Market
Before the former Marc Jacobs store at 1714 N. Damen Ave. becomes a cannabis dispensary, neighbors can shop a pop-up market featuring items from local artists and boutiques.
The Prery Holiday Market features 10 female vendors, including Luxe Candle and Bath Co., which offers vegan and cruelty-free hand poured candles under $20. Havlan And West sells local "Bucktown" tees for $17 or less.
Organized by Sararose Krenger, the market gives neighbors a direct line to independent women entrepreneurs. Many vendors pivoted this year to get masks in the hands of high-risk neighbors.
"This year, it has become extremely visible just how vital it is to have strong local supply chains to take care of our communities when in need," Krenger said.
Krenger and her father, John Krenger, the property owner, are working with Verano Holdings to bring Zen Leaf Dispensary to the storefront. In the meantime, the pop-up will operate through Dec. 20. The Prery can also be booked for other uses.
The Prery Holiday Market is open noon-6 p.m. Friday-Saturday and noon-5 p.m. Sunday at 1714 N. Damen Ave. through Dec. 20. Shopping limited to 10 people at a time. Curbside pickup can be arranged online by entering the code "curbside" during checkout. Flat rate shipping available for all online orders.
Call 773-654-3421 or email hello@stixandroses.com with questions. For more information, visit the pop-up's website and Instagram.
Subscribe to Block Club Chicago. Every dime we make funds reporting from Chicago's neighborhoods.
Already subscribe? Click here to support Block Club with a tax-deductible donation.