WICKER PARK —  If you're worried your favorite local shops won't survive this pandemic, you should be.
In October, the Wall Street Journal reported one in five small retailers open in January had stopped all transactions as of October, likely meaning they've closed for good. And while companies like Amazon have thrived throughout the pandemic, neighborhood shop owners say they're barely hanging on.
With little to no federal aid and neighbors opting to do holiday shopping on Amazon, Pamela Maass, Wicker Park Bucktown Chamber of Commerce director, said the situation is dire for neighborhood shops.
"If you're scared, then do something about it," Maass said. "If that's something you fear, actively take a step today to make sure you're supporting a small business. Step up now while there's still time."
RELATED: It's 'Do Or Die' For Some Small Businesses In Wicker Park And Bucktown As Winter Looms
The West Town Chamber of Commerce put together a "shop local" map for neighbors. Chamber Director Kara Salgado said in an email she's proud of the ways neighborhood businesses have adapted to stay afloat, but shoppers need to step up if they can.
"This holiday season, it's more important than ever to shop local to help keep our neighborhood businesses that make West Town so special alive for years to come," she said.
Check out some of our favorite gift finds below. If you want your local shop to be featured, please fill out the Google form at the bottom of this page. We'll gladly add it to our list.
Wicker Park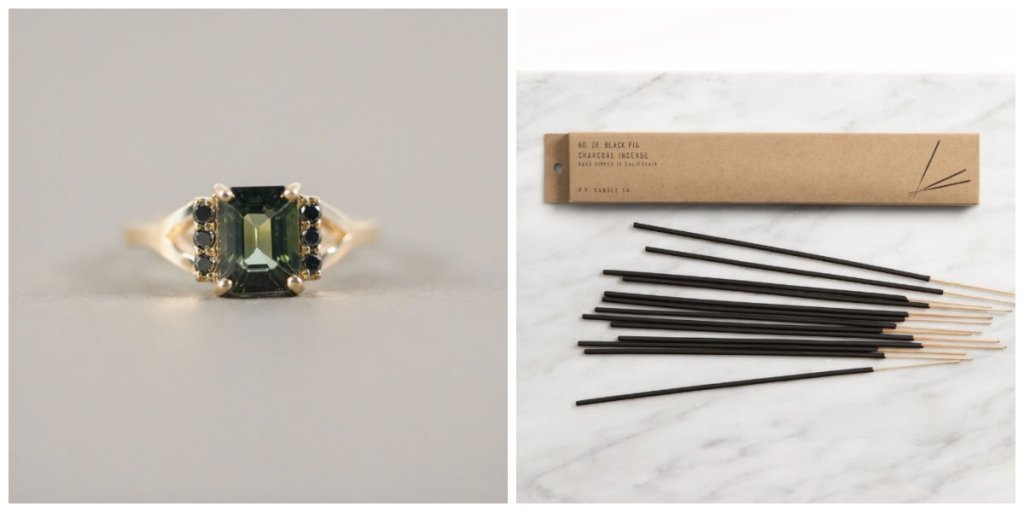 Asrai Garden, 1935 W. North Ave., Website
Chicago's goth floral queen, Elizabeth Cronin, opened Asrai Garden on North Avenue in 1999 and has since bloomed into a star in the world of flower arranging. You can watch Cronin as a judge on HBO Max's "Full Bloom," a competitive floral arranging reality show, and then stop in and meet her at the Wicker Park store while picking up gifts for everyone stuck at home right now.
If you're on a budget, consider incense from P.F. Candle Co. ($9) — Black Fig is a perfect scent for the season. Eight months in quarantine got you wanting to pop the question to your partner? Check out Asrai's ethically produced jewelry that is anything but cookie cutter, like the Estella ring by local jewelry designer Lindsay Lewis ($920).
Asrai pays it forward, as well: 20 percent of all purchases made Friday-Sunday this week will benefit Hopi Tutskwa Permaculture, an Indigenous-led nonprofit based in the village of Kykotsmovi in northern Arizona on the Indigenous Hopi Reservation.
Open 11 a.m.-5 p.m. Thursday-Sunday for in-store shopping. Curbside pickup is available and you can set up a remote personal shopping appointment by clicking here. Asrai's West Loop location, 309 N. Morgan St., is open 11 a.m.-5 p.m. Friday-Sunday.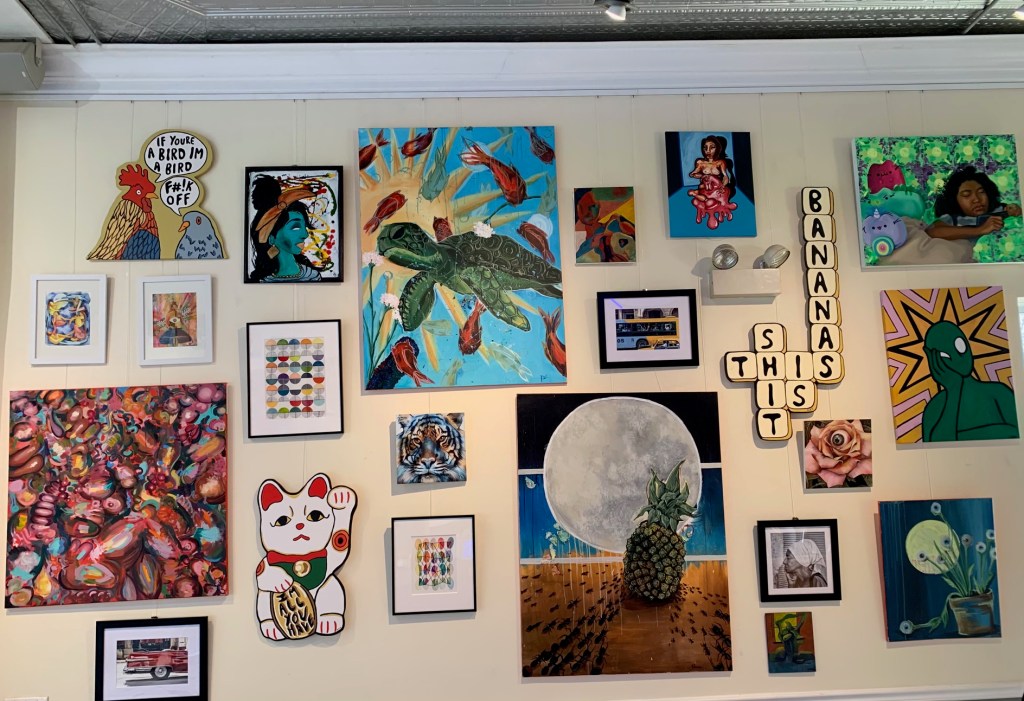 Gallery Cafe, 1760 W. North Ave., Website
Open since 1996 and one of the area's few Black-owned businesses, Gallery Cafe is a coffee shop and art gallery featuring local art. Art is a "great option" for holiday shopping because it's a gift that "lasts a lifetime," owner Eugene Wilson said.
The shop's current exhibit, "Detached Connection," focuses on 15 artists' work during the pandemic. "Many of the work was created during the pandemic," Wilson said. "For us, hosting artists is a hopeful reminder of what we use to do in the community."
In addition to buying art, shoppers can buy a 12-ounce bag of house coffee ($12-$16). This Friday, shoppers can buy the Black Friday Blend for $10-$12 and buy a 12-ounce cup of coffee and a bagel for $5. 
Open 8 a.m.-3 p.m. daily for in-store shopping and curbside pickup. 773-252-8228. Art can be shipped. Send inquiries to gallerycafechi@gmail.com. Visit Gallery Cafe's River West location at 734 N. Milwaukee Ave. 7 a.m.-5 p.m. Monday-Saturday or 8 a.m.-4 p.m. Sunday. 
Neighborly, 1909 W. Division St., Website
Shopping at Neighborly can easily translate to support for Chicagoans. For every purchase of a Mugs for Meals mug ($10), 18 meals will be donated to the Greater Chicago Food Depository. Posters showcasing Chicago landmarks ($38) are sold in partnership with the Chicago Neighborhoods Project. A dollar from every bar of Cleaning Chicago Soap ($8) benefits a local environmental nonprofit. "A store like ours, it's not just our store," owner Jenny Beorkrem said. "We have 65 local makers that we carry as well as small businesses all over the world."
Open noon-6 p.m. Monday-Friday and 11 a.m.-5 p.m. Saturday-Sunday for in-store shopping and curbside pickup. 773-840-2456. Free shipping on orders of $100 or more. Gift wrap services included for extra $3; half of gift wrap sales will benefit Chicago Coalition For The Homeless.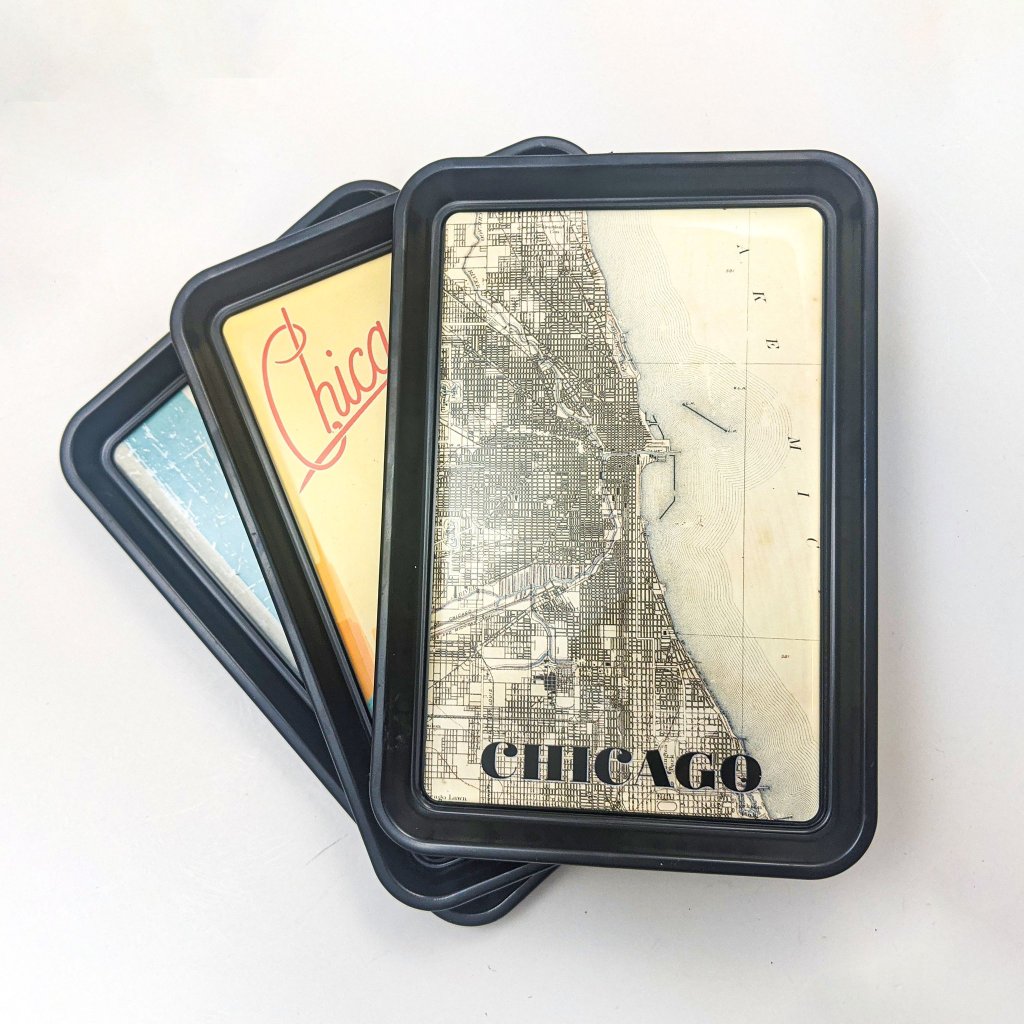 One Strange Bird, 2124 W. Division St., Website
One Strange Bird, an event venue, art gallery and gift shop, has something for everyone. Chicago-themed gifts from flag necklaces ($24) to map trays ($15) are aplenty. Relax with locally made Bonnie bath products, such as the arnica, rose and lavender facial steam ($11.99.) Decorate your tree with a box of "2020 survival kit" mini ornaments ($37.) Looking for a family activity? Store owner and artist Emily Gloekler sells handmade kids' craft boxes ($22.50). "I so appreciate the people that do come in," she said. "Everyone is really cognizant of shopping small and supporting local business." 
Open 11 a.m.-4:30 p.m. Monday, 11 a.m.-7 p.m. Tuesday-Thursday, 11 a.m.-6 p.m. Friday-Saturday and 11 a.m.-5 p.m. Sunday for in-store shopping and curbside pickup. 773-276-4420. Gift wrapping and shipping available upon request. 
Shuga Records, 1272 N. Milwaukee Ave., Website
One of several Wicker Park record stores, Shuga Records offers a wide variety of music in many forms, from new and used 7-inch and 12-inch vinyl to cassette tapes. Looking for a music-themed gift? Get the Shuga beer glass ($14.99) or a limited-edition Star Wars slipmat ($6.99).
Open noon-7 p.m. daily for in-store shopping and curbside pickup. 773-278-4085. Wait 24 hours from time of payment to pick up you order; call when you arrive and have your ID ready. Shipping available.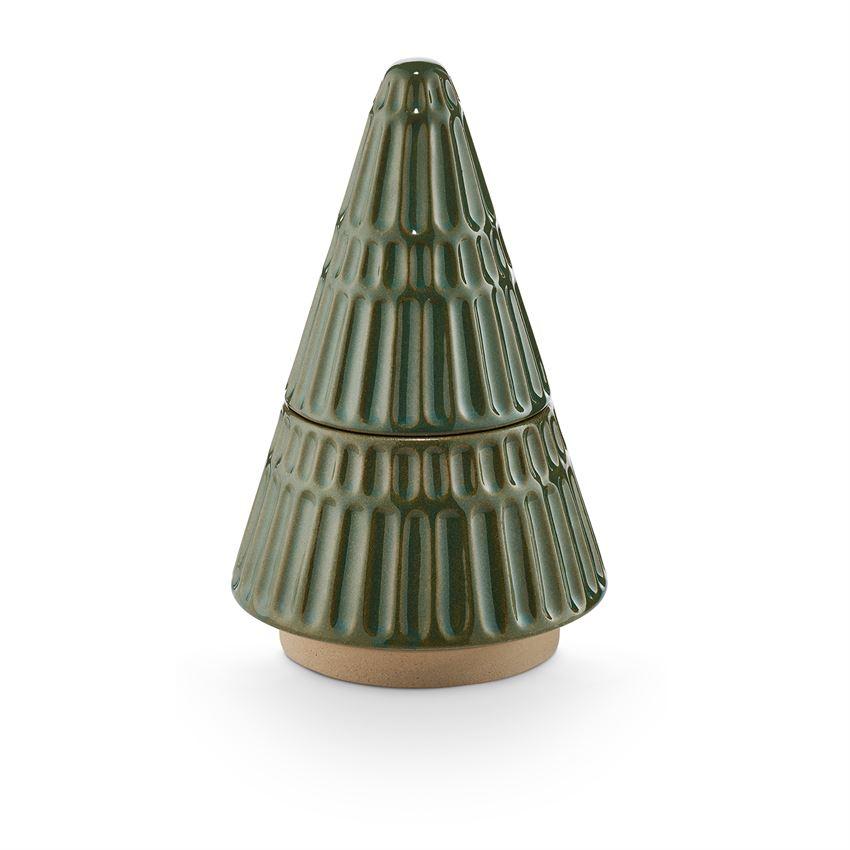 Una Mae's, 1528 N. Milwaukee Ave., Website
Perhaps known best for its hip clothing, Una Mae's — open since 1997 — has a wide selection of apothecary, pantry, home decor and lifestyle gifts. Store buyer Nick Johnson is a personal fan of Paine's "Cracking Firewood" incense ($7). "I order it myself and I always push it on people," Johnson said. "It's so good and it's such a good value." There's also Mimi's "just add beer" cinnamon spice bread mix ($7.50) and a "very merry" ceramic Christmas tree-shaped candle ($26.) "You can spend $20, get a couple things and give someone an experience," Johnson said.  
Open noon-8 p.m. Monday-Friday, 11 a.m.-8 p.m. Saturday and noon-7 p.m. Sunday for in-store shopping and curbside pickup. 773-276-7002. Free shipping on orders of $50 or more. 
Volumes Bookcafe, 1474 N. Milwaukee Ave., Website
In addition to a large selection of books, Volumes Bookcafe sells a hodgepodge of locally made art and gifts in the front of its store. Volumes' holiday book guide includes cookbooks such as "The Rise: Black Cooks and the Soul of American Food" ($38) and "Time to Eat: Delicious Meals for Busy Lives" ($29.99.) Can't find the book you want to gift? Owners (and sisters) Rebecca and Kimberly George will order it for you. 
Open 11 a.m.-6 p.m. Monday-Sunday for in-store shopping and curbside pickup. 773-697-8066. Send inquiries to info@volumesbooks.com.  
Bucktown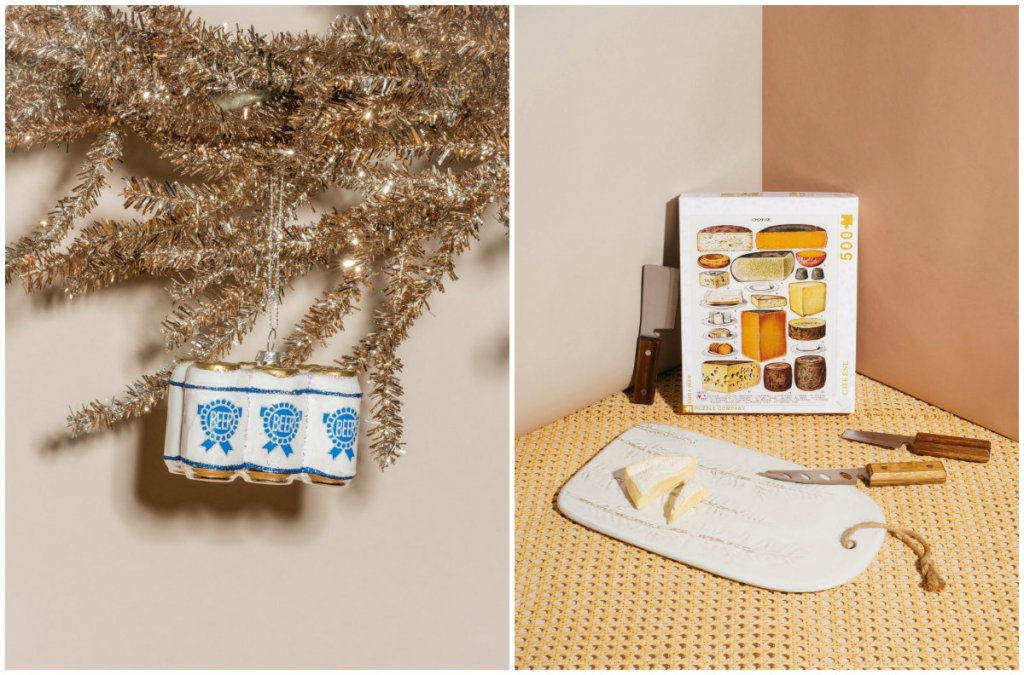 Eskell, 2029 N. Western Ave., Website
Serving Chicago since 2005, Eskell specializes in home decor, gifts, jewelry and other novelties. With a degree from the Fashion Institute of Technology in New York City, owner Kelly Whitesell carefully curates her inventory. "I only buy it if I am mildly obsessed with it," she said. "I try and support small designers to keep our merchandise unique and interesting."
Popular gifts include ceramic ornaments, puzzles and unisex Orto Parisi perfume ($195). Whitesell is also putting together curated gift sets. For example, the Life is Gouda box includes a porcelain cheese plate, knives and cheese-themed puzzle ($60). "We're trying to make it as easy as we can for people," Whitesell said.
Open noon-6 p.m. Wednesday-Sunday for in-store shopping and curbside pickup. 773-486-0830. In-person shoppers are encouraged to schedule a private appointment. Shipping is available.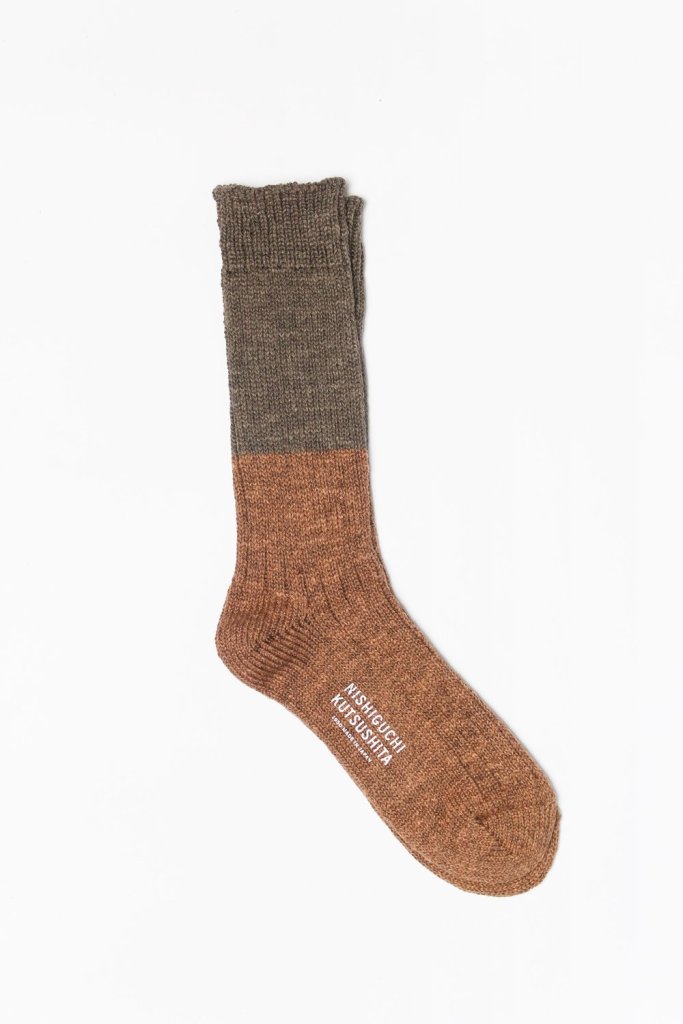 Moth, 2008 N. Damen Ave., Website
Open since 2015, this store celebrates Japanese and Danish design. All socks are made in Japan ($20-$40). Vases from Danish potter Anne Black range from $30-60. There's also a large variety of Japanese stationary and paper products ($5 and up).
Open 11 a.m.-6 p.m. Wednesday-Saturday for in-store shopping and pickup. 872-402-4408. Email info@mothchicago.com after placing an order to arrange curbside pickup. Private shopping is available by appointment noon-5 p.m. Sundays (schedule an appointment online). Free gift wrapping and shipping available. 
Nicolette Candle Company, Website
You and your buds mourning the closure of Danny's Tavern? You're not alone. Fortunately, you can get your former dancing partner the perfect gift with Nicolet Candle Company's Twigs & Berries candle ($5-$18). The Chicago-based candlemaker created the Danny's smell — the Twigs & Berries scent is what burned in the bar for years. Put on a Smiths record and you're in business.
Order online here or find Nicolet at these local retailers.
The Red Balloon, 1940 N. Damen Ave., Website
Shopping for a newborn, toddler or young child? The Red Balloon has been in the kids' clothing and gift business for 21 years. Popular items include initial T-shirts ($35) and Alphabetable pillows ($38). "Our baby gifts and our clothing selections are what brings our customers back," owner Jennifer Pope said. "We source unique gifts and clothing lines and toys at all ages and price points." 
Open 11 a.m.-6 p.m. Monday, Tuesday and Thursday-Saturday; 11 a.m.-6:30 p.m. Wednesday and 11 a.m.-5 p.m. Sunday for in-store shopping, private appointments and curbside pickup. 773-489-9800. Local delivery and nationwide shipping available. Shipping is free for orders over $100. Gift wrapping available for free.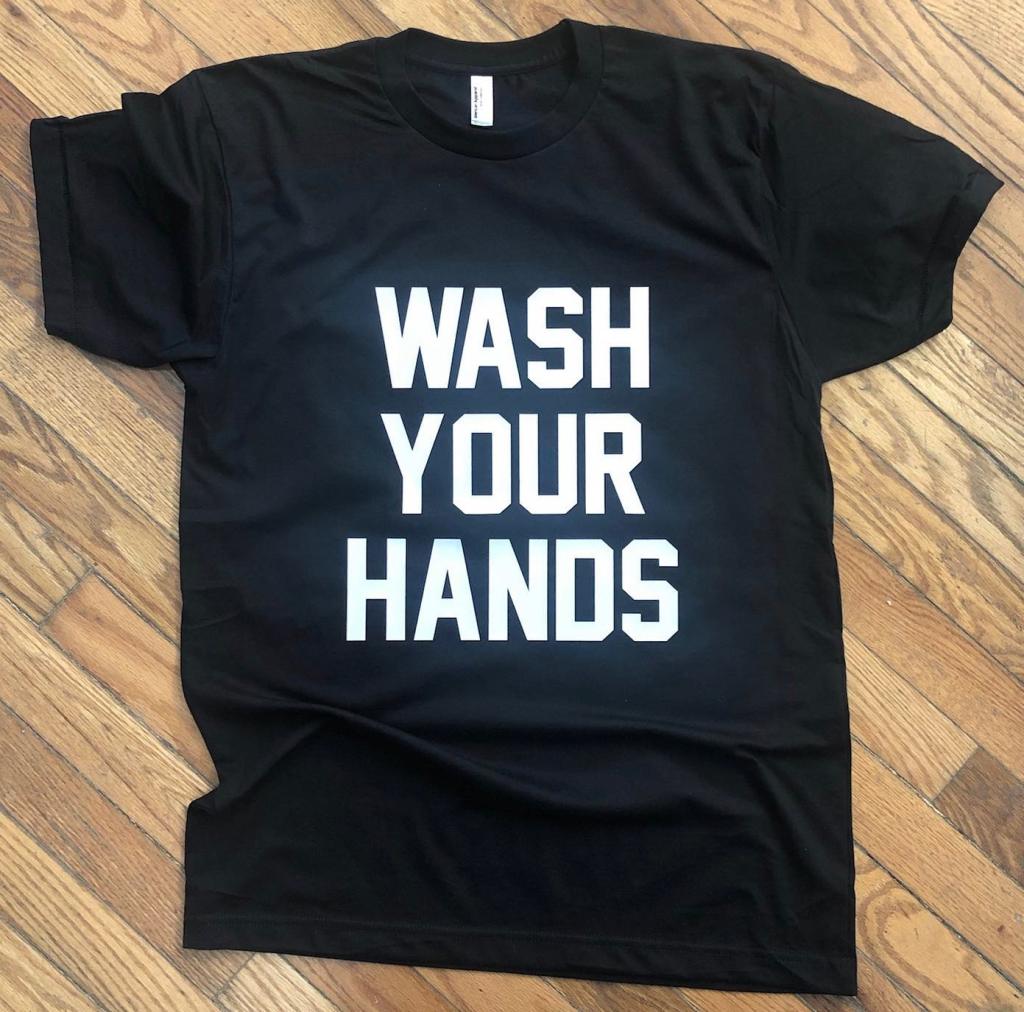 T-Shirt Deli, 1739 N. Damen Ave.,Website  
Looking for a truly one-of-a-kind gift this year? Consider designing a custom T-shirt ($30 and up), face mask ($17) or tote bag ($24) for your friend, neighbor or loved one.
In business in Bucktown for 17 years, T-Shirt Deli owner Ninel Pompushko enjoys getting to know her customers.
"We really love what we do; it's not just a job," she said. "If someone just found out they're pregnant and they're surprising their spouse with a onesie to open tonight … even if it's just a moment, we feel like we're part of their lives." 
Open noon-5 p.m. Monday-Friday and noon-3 p.m. Saturday for curbside pickup. 773-276-6266. Most orders are completed within 48 hours; however, shoppers should email info@tshirtdeli.com for accurate timing. 
You can also visit the T-Shirt Deli's Andersonville shop at 1482 W. Berwyn Ave.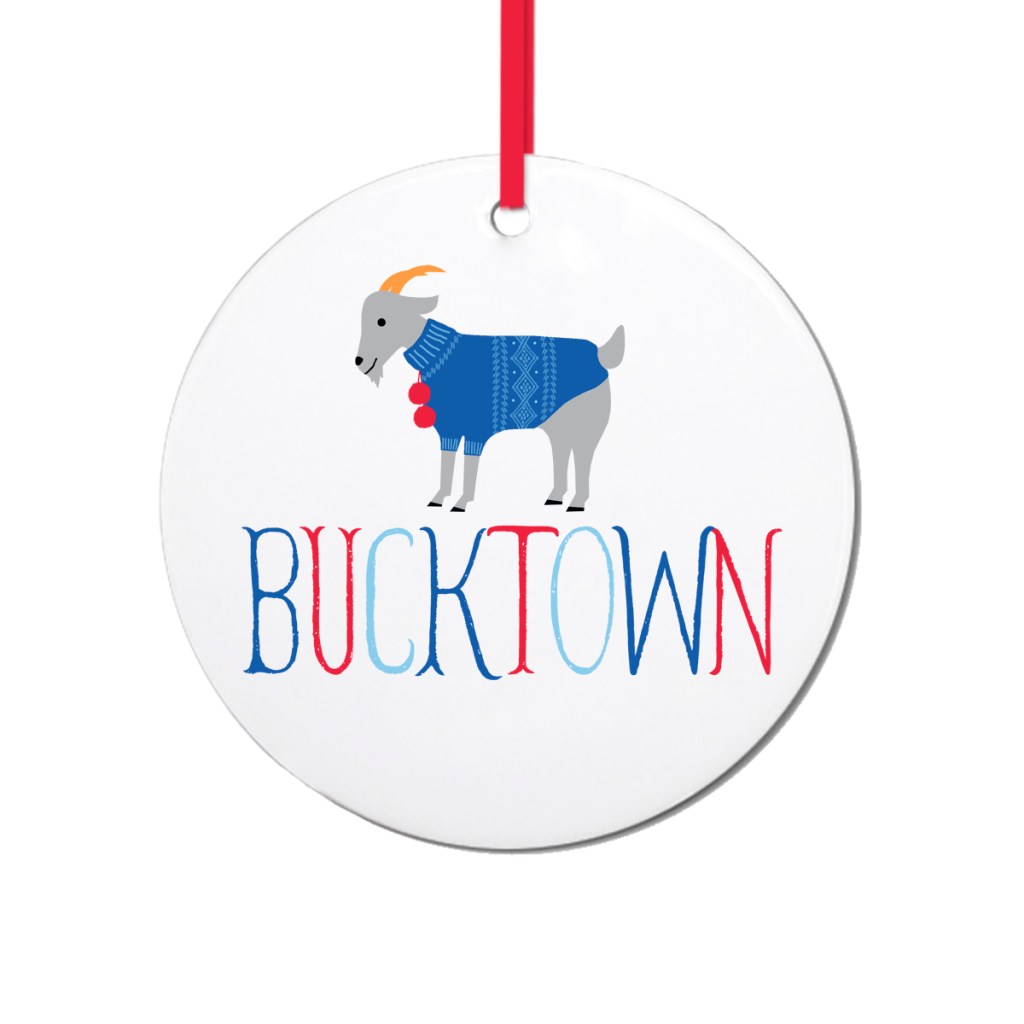 Virtu, 2035 N. Damen Ave.,Website  
Celebrating 20 years in Bucktown in January, Virtu is known for its wide selection of jewelry ($50-$2,000, most items around $200.) The store also sells Chicago- and neighborhood-themed tea towels and mugs ($16.50). Sapling Press cocktail napkins ($10) make great gifts, store owner Julie Horowitz-Jackson said. The majority of the store's items are handmade by women in the United States. "Great things come from small businesses," Horowitz-Jackson said. "We provide a level of service you just won't get from an anonymous website or a cashier at a bigger box." 
Open 11 a.m.-7 p.m. Tuesday-Friday, 11 a.m.-6 p.m. Saturday and 11 a.m.-5 p.m. Sunday for in-store shopping and curbside pickup. Shop by appointment on Monday or virtually, via FaceTime. 773-235-3790. Send inquiries to theshop@virtuforyou.com. Free gift wrapping available. Free delivery available in Bucktown and Wicker Park. Pay extra to deliver elsewhere. 
West Town & Ukrainian Village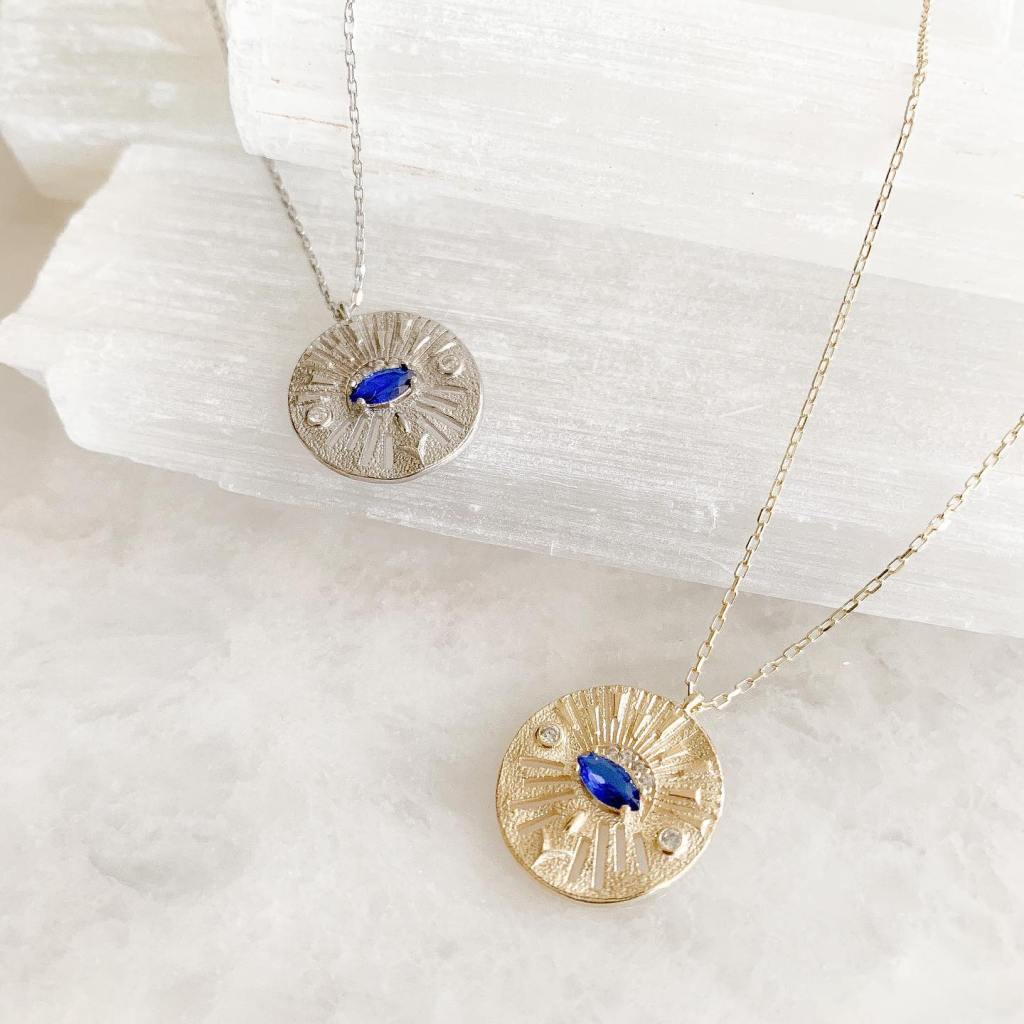 Alexandra Marks Jewelry, 1747 W. Division St., Website
This jewelry shop on the Wicker Park-East Ukrainian Village border is full of beautiful pieces. Namesake owner Alexandra Marks — a fourth generation jeweler — works directly with artists and makers from around the world and strives to maintain a "conflict-free" inventory.
For example, a woman in Turkey handcrafts intricately beaded evil eye bracelets ($26). If you're looking for an extra-special gift, check out Marks' selection of diamond jewelry. A popular item is the sleek letter necklace ($44).
Open 11 a.m.-5:30 p.m. Monday, 11 a.m.-6:30 p.m. Tuesday-Wednesday and Saturday, 11 a.m.-7 p.m. Thursday-Friday and 11 a.m.-5 p.m. Sunday for in-store shipping and curbside pickup. 773-697-3547. Schedule a virtual or in-store private appointment by emailing shop@alexandramarksjewelry.com. Free shipping over $100.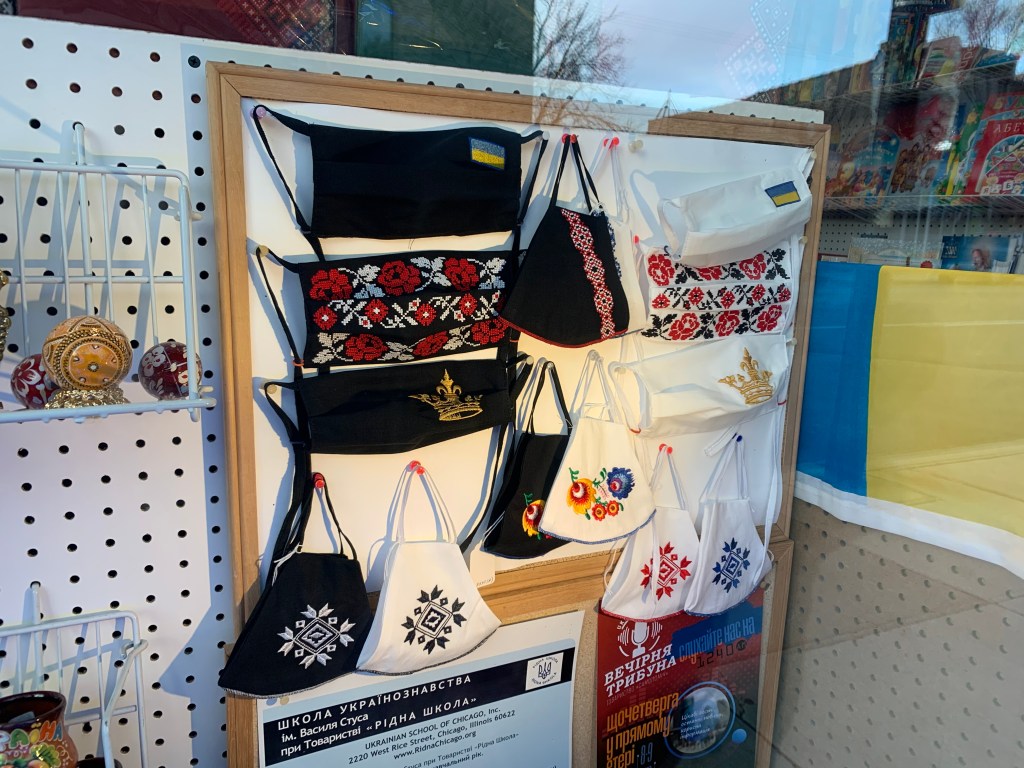 Delta M, 2242 W. Chicago Ave., Website
Reportedly the oldest Ukrainian goods store in the United States., Delta M has been in business since 1960. Gifts include an array of traditional painted Easter eggs ($45-$450), religious icons and embroidered fabrics. More modern offerings include embroidered face masks, jewelry and books. Located in the heart of Ukrainian Village, the store is steps from Tryzub and Old Lviv, where hungry shoppers can pick up a bowl of borscht or a package of pierogis.
Open 11 a.m.-8 p.m. Tuesday-Friday, 10 a.m.-5 p.m. Saturday and 9:30 a.m.-3:30 p.m. Sunday for in-store shopping and online order pickup. 773-235-7788.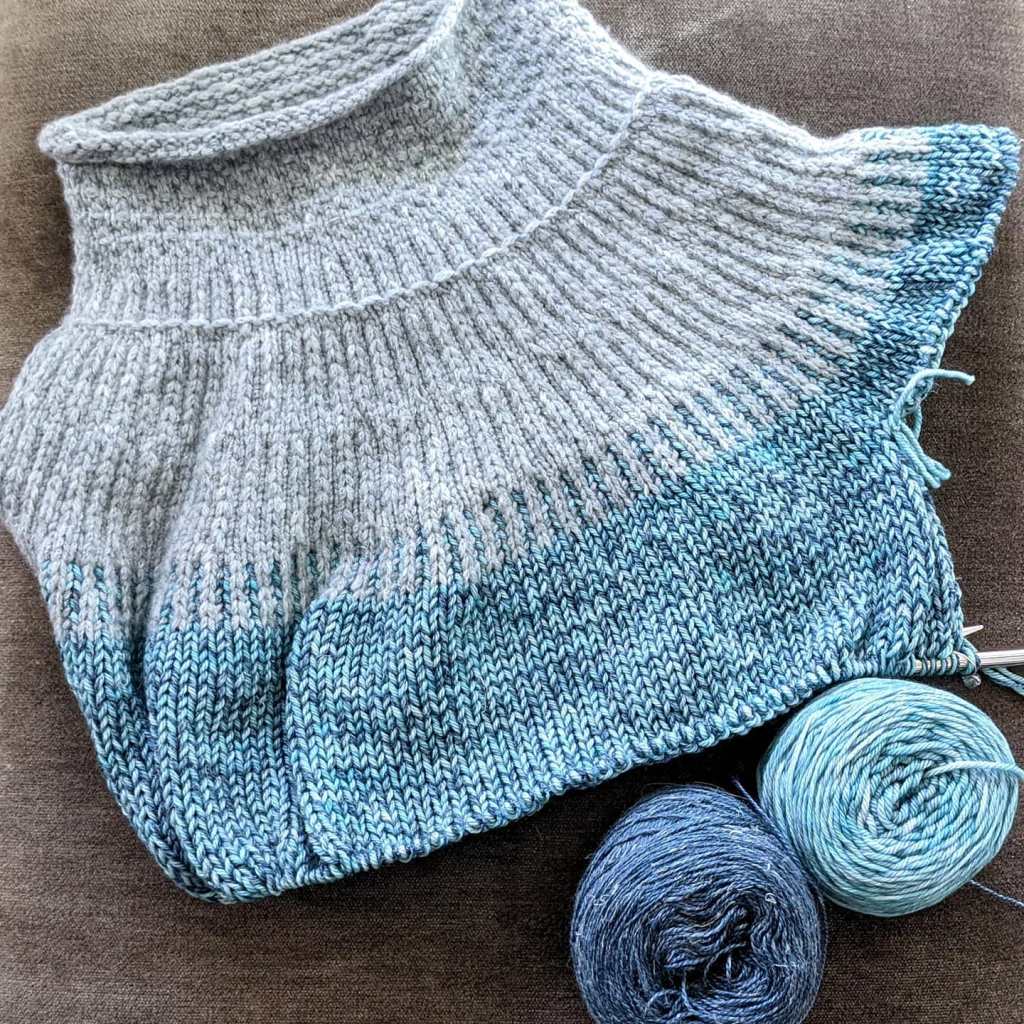 Nina Chicago, 1256 W. Chicago Ave., Website
Nina Chicago opened in 2004 in Wicker Park and relocated to Noble Square last year. In addition to selling contemporary yarns, fabrics and needles, Nina offers virtual workshops including one-on-one lessons for beginners ($35), a holiday napkin workshop ($40) and a two-day knit stocking workshop ($100).
Open noon-6 p.m. Wednesday-Monday for web and phone orders. In-store shopping available by appointment. Virtual lessons, classes and open stitching available. 773-486-8996. Shipping free over $100. Send inquires to info@ninachicago.com.
Paperish Mess, 1945 W. Chicago Ave., Website
Art gallery and gift shop Paperish Mess features more than 200 independent artists and makers and has been in business for eight years. Owners Sean Murty and Lisa Muscato-Murty are loving self-care gifts this year. Their favorites include candles and apothecary items from Chicago-based Good Neighbor Studios ($13 and up), journals with covers designed by indie artists ($11 and up) and soaps from Chicago-based Soap Distillery ($8 and up). If you're out shopping as a family, consider making an appointment. "We have a chalkboard floor to draw on with chalk and we give out free stickers to kiddos while parents shop."
Open noon-6 p.m. Tuesday-Saturday and noon-5 p.m. Sunday for in-store shopping and curbside pickup. 312-265-1497. Private shopping available by appointment. Shipping is available, as well as delivery within a 2-mile radius. Complimentary gift wrapping available; if shopping online, note which items need wrapping. For inquiries email paperishmess@gmail.com.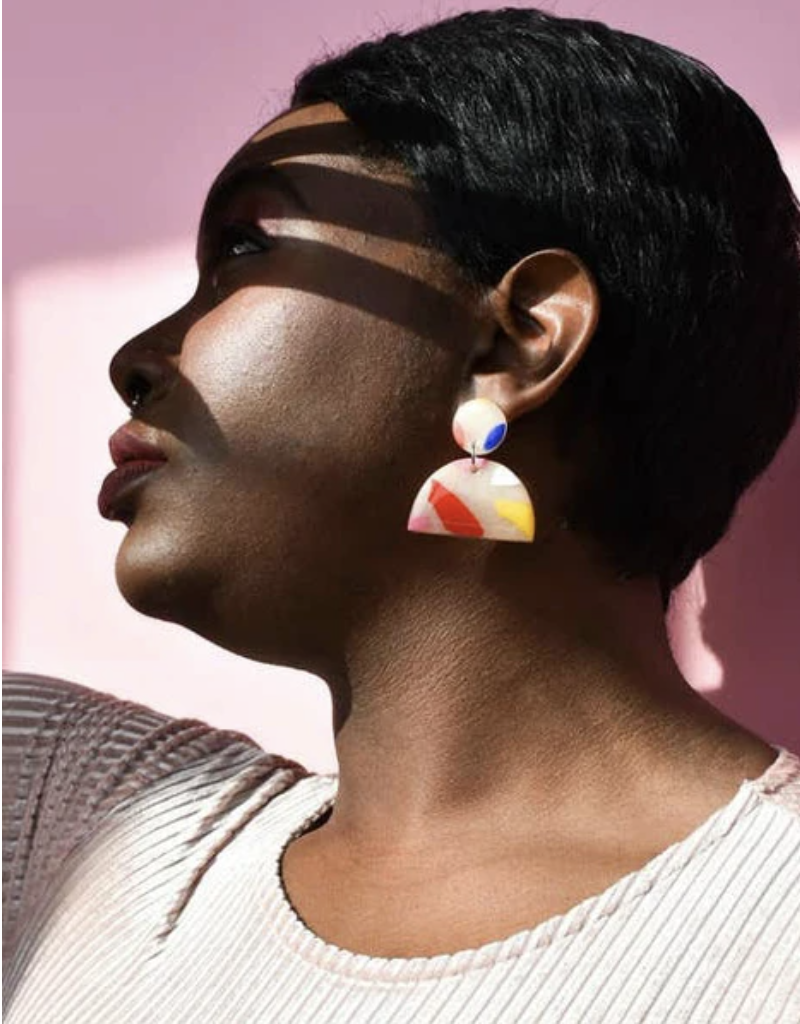 Penelope's, 1913 W. Division St., Website
Since 2002, Division Street staple Penelope's has been the place for well-made clothes from independent designers. Aside from its beautifully curated collection of clothing for all gender expressions, the shop has jewelry and gift pieces like Fruit Punch Terrazzo Fan Earrings by Night Moves Atelier ($34) and candles like Cedar Stack by Boy Smells ($32), which will make your place smell like a distant camp fire.
Open 11 a.m.-6 p.m. every day except Tuesday, when the shop is closed. Curbside pickup, delivery and private shopping also available.
Sprout Home, 744-745 N. Damen Ave., Website  
In business since 2003, Sprout Home has two locations along Damen Avenue. On the east side of the street, Sprout Home Garden sells plants and gardening supplies; across the street, Sprout Home Floral & Table sells floral arrangements, home decor and other gifts. "Handmade ceramics make for a great gift for the gardener," general manager Stephen Hill said. Plants are great gifts, as well; succulents start at $4. Christmas trees are sold out, but wreaths ($36-115) are also for sale. 
Open 3-5 p.m. for curbside pickup. Make an appointment for in-store shopping. Call the garden shop at 312-226-5950 or the floral/home shop at 312-226-9650, or send an email to chinfo@sprouthome.com. Delivery is available; rate is based on volume and location.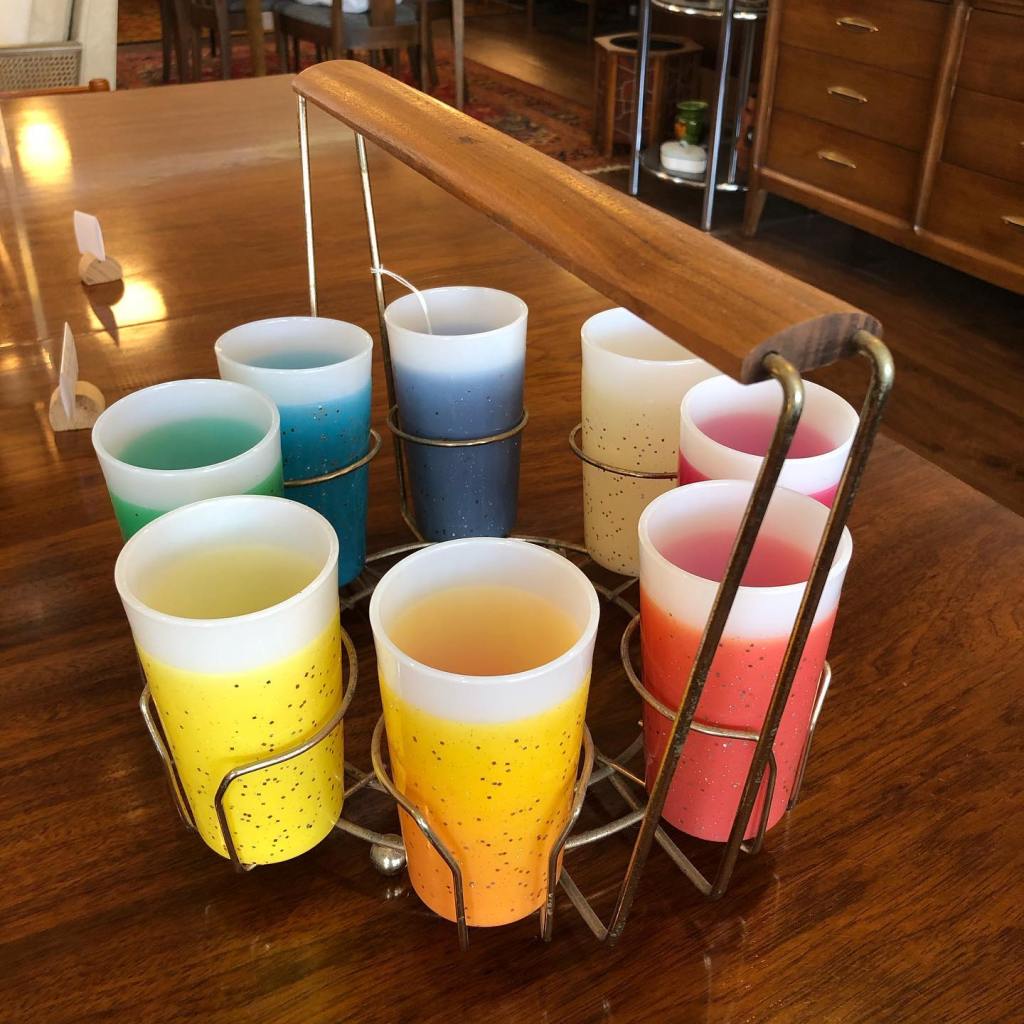 Velvet Goldmine, 2001 W. Division St., Website
Velvet Goldmine is one of the many vintage stores in Ukrainian Village and West Town. Specializing in midcentury furniture and trinkets, owner Jon Gorske often sources items throughout the Midwest and puts a lot of time into restoring furniture to its former glory.
Glassware (around $40) and candles ($12-30) are popular holiday gifts. "Vintage items are higher quality than what's made today and it's very eco-friendly because we are not just saving items from the landfills but also preventing more cheaply made items from being made overseas, shipped across the ocean and then trucked all over the country, only to most likely end in a landfill in a couple years," Gorske said. "Plus you'll be giving someone a gift that they won't find anywhere else."
Open 11 a.m.-7 p.m. Saturday-Sunday for in-store shopping. Curbside pickup and shopping by appointment available daily. 312-493-1660. Delivery available for furniture anywhere in Chicago. Send inquiries to velvetgoldminechicago@gmail.com.
Check out more independently-owned businesses in Wicker Park, Bucktown and West Town here:
Subscribe to Block Club Chicago. Every dime we make funds reporting from Chicago's neighborhoods.
Already subscribe? Click here to support Block Club with a tax-deductible donation.