FAR NORTHWEST SIDE — As the holidays approach, business owners on the Northwest Side say the Milwaukee Avenue business corridor is quieter than usual, but hope local support and holiday shopping can help them survive the winter.
In Edison Park, an area known for its salons, restaurants and boutiques, business owners are encouraging residents to shop local with special promotions for the holiday season.
Ald. Samantha Nugent (39th), is encouraging locals to support small businesses by promoting a different restaurant every day on her Facebook page for the #Dinein39 campaign. Her office is also working with various chambers of commerce to help promote virtual supper clubs, raffles and gift card sales.
"These businesses have gone out of their way to support us over many years — from school events, at local sports teams, potluck dinners or charity events," Nugent said. "Let's make sure we remember how generous these businesses were to us and let's try to support them during this time. I want to see them survive."
To make your holiday shopping easier to buy local, Block Club Chicago rounded up some of the best local gifts from far Northwest Side businesses.
If you want your local shop to be featured, please fill out the Google form at the bottom of this page. We'll gladly add it to our list.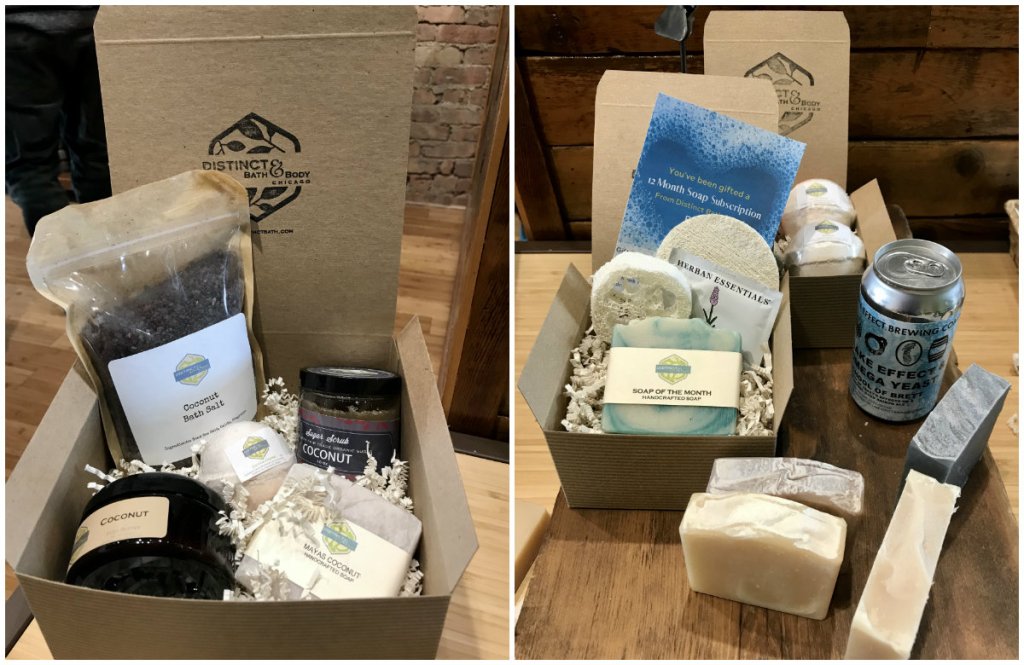 Distinct Bath and Body, 4046 N. Milwaukee Ave., Website
From sugar scrubs to bath bombs to over 50 different soaps, giving the gift of self care is easy with handcrafted products by Distinct Bath and Body shop owner Sam Davis. 
For the holiday season, Davis is offering six soap gift sets. The standard set ($35-$40) features one soap, a bath bomb and body scrubbers, and the uber set ($65-$72) features a soap, bath salts, body butter and a bath bomb. Handwritten notes can be added upon request. In collaboration with Lake Effect Brewing, Davis also made two beer soaps, a stout and a Guinness ($12). 
"I'm seeing a lot of people get gift sets for essential workers and people struggling to cheer them up," Davis said. 
With a strong local base and customers nationwide, Davis feels confident his store will survive the pandemic. 
The shop offers free contactless delivery to locations one mile away, free curbside order pickup 11 a.m.–1 p.m. daily and free shipping on all orders over $50.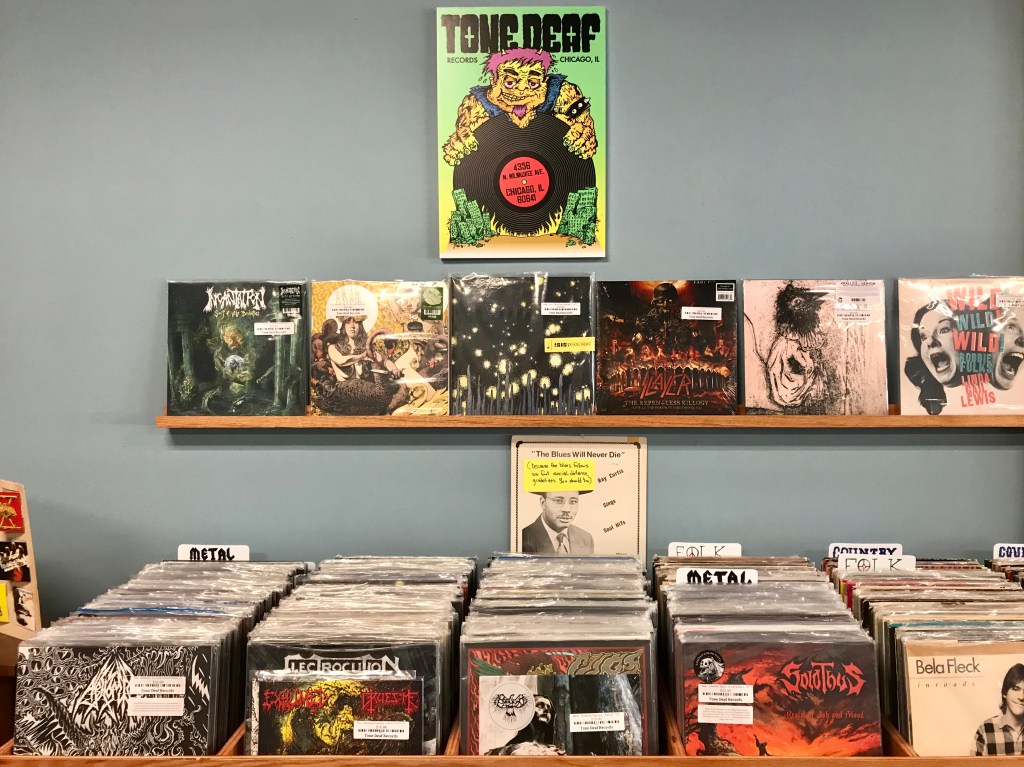 Tone Deaf Records, 4356 N. Milwaukee Ave., Website
For the music fan in your life, Tone Deaf Records offers a well-curated mis of new and used vinyl. You'll find punk, metal, rock, jazz, soul, reggae, hip-hop and even some holiday classics like Elvis Presley's "The Classic Christmas Album ($22), William Shatner's "Shatner Claus" ($27) or "A Christmas Gift For You" by Phil Spector ($22).
Local artist Tom Jackson is also selling his Greetings from Quarantinaville music greeting cards at the store. Each card ($10 or three for $25) features a quote, symbol or image of an influential musician and 50 percent of proceeds go to the Save Our Stages coalition to support local music venues.  
Owner Tony Assimos said business has been difficult but if the store can survive winter, he can make it through the pandemic. 
"The neighborhood needs small businesses, it's struggling as it is," Assimos said. "Every time I see an Amazon truck, it's one less small business getting money."
Tone Deaf offers curbside pickup and delivery with a $3 charge for every order and a $15 order minimum.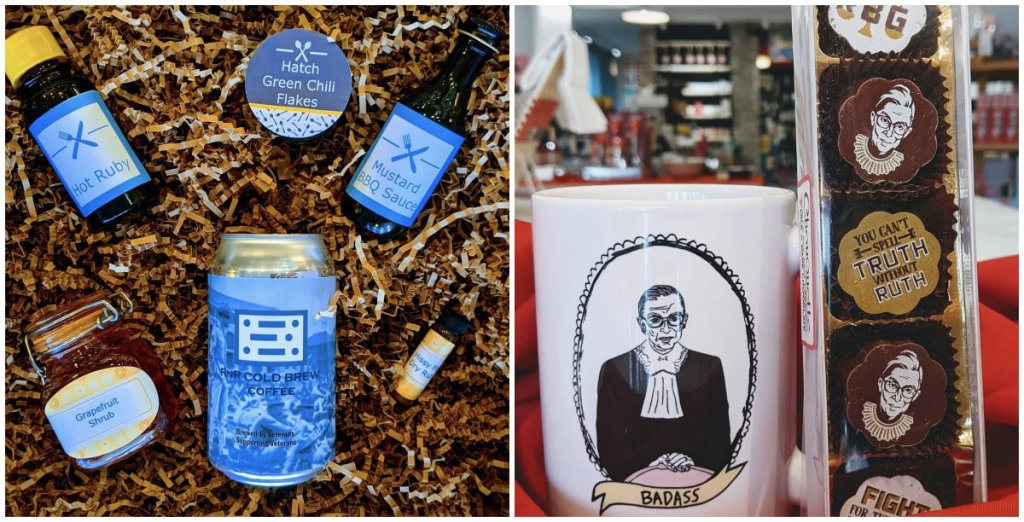 Fearless Cooking, 4410 N. Milwaukee Ave., Website
Fearless Cooking offers virtual cooking classes, kitchen essentials and is selling gift baskets for the holiday season. Owner Catherine Siebel pivoted to the online space for weekly classes and private events ($20 per person), which she said has attracted more people since folks are stuck inside. 
"You can bring your friends in from around the country now, where you could not do that before and it's accessible," Siebel said.
Siebel put together nine holiday gift baskets that can be ordered online, each with a theme. The (Everything But the) Cheese Platter ($80) features a cheese board, Italian crackers, Spanish olives and salami. The For the Feminist set ($40) features a Ruth Bader Ginsburg mug and a Burning the Patriarchy candle, which Siebel said has been one of the most popular items recently. RBG chocolates with the mug ($30) are another set for sale, as well as just the candle ($22).
Fearless Cooking offers curbside pickup and delivery for $5.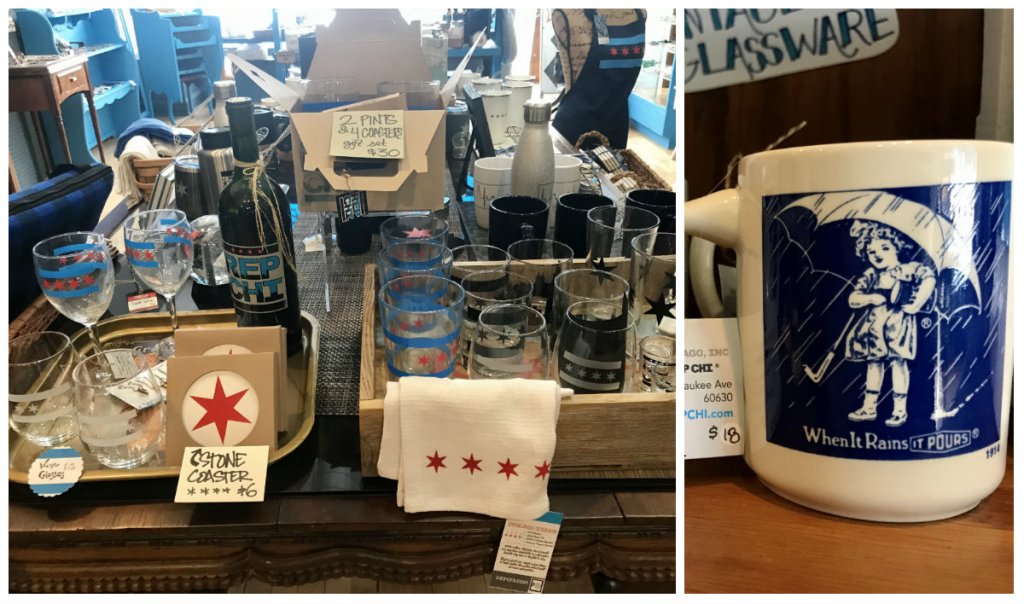 REP CHI, 4425 N. Milwaukee Ave., Website
REP CHI has everything you need to celebrate your Chicago love while supporting local artists. From city-themed mugs and wine glasses to neighborhood maps and apparel, co-owner Marian Sherrell Haas said the shop's loyal following has kept her afloat through these difficult months. Some new items she recommends for gifts are a city map flask ($20), lavender candles in repurposed Morton Salt mugs ($18) and winter beanies and scarves ($24). 
The shop also has gift sets available with two pint glasses of your choosing and four coasters ($30). Handmade masks by local set designer Elizabeth Millinery are also on sale ($18). 
Sherrell Haas, who took over the shop in January, said she's hopeful she can weather the pandemic but said people tend to forget about gift shops after the holidays.
"People have to remember that in January and February, we are here trying to stay afloat," she said. "We want to see half of everyone's faces if they do come in." 
REP CHI offers curbside pickup for online orders.
The Sweden Shop, 3304 W. Foster Ave., Website
The Sweden Shop, which has been family-owned for more than 60 years, has a plethora of Scandivanian goods, including kitchen items, decor, apparel, books and imported foods. 
The North Park shop's sweets make easy gifts, such as salty caramel and licorice chocolate bars from Finland ($6), Icelandic chocolate ($9.95) and Lingonberry and Gooseberry jams ($8.95), two popular Swedish berries. Its tote bags also make good gifts, such as the Meow Meow tote bag ($22.95) or the Frida tote bag ($24.95). 
Owner Patti Rasmussen said business has been tough and the shop's financial future is uncertain. She hopes holiday shopping will help keep the doors open and wants to remind people not to give Amazon money.
"The world is going to look really different if there are no more small businesses," Rasmussen said. "I want to take it into the next decade."
The shop offers delivery curbside pickup for online orders.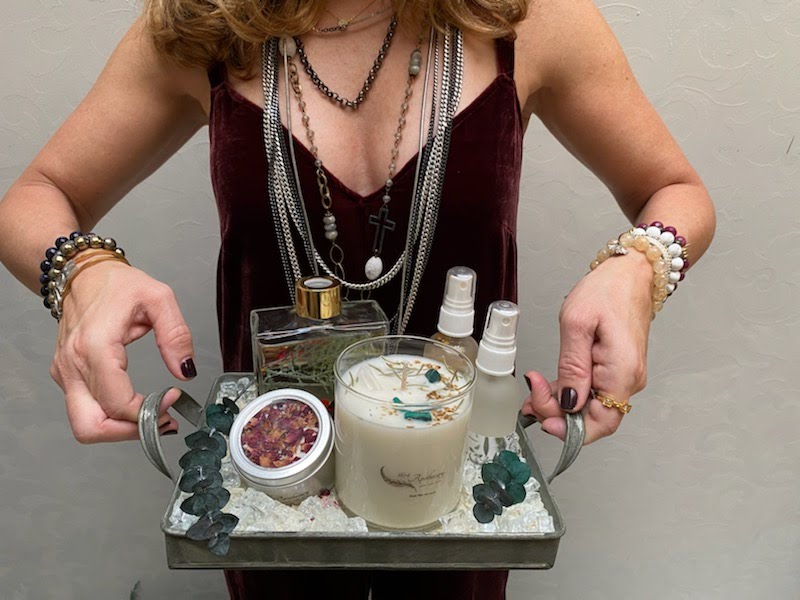 Co-op California Boutique, 6674 N. Northwest Highway, Website
The Co-op California Boutique offers jewelry, clothes, boots and accessories such as candles, purses and sunglasses. 
Jackie Adams, co-owner of the shop, said sales have slowed but the community is still supportive. She is hopeful the boutique will survive the pandemic. The shop has a second location in Ft. Myers, Florida.
"We are hanging in there," Adams said. "The Edison Park community has been great."
For gift items, she recommends bracelets by DIA ($30–$89) and a set featuring a white Apothecary bathrobe ($67) with a body scrub ($12.50) and body polish ($27).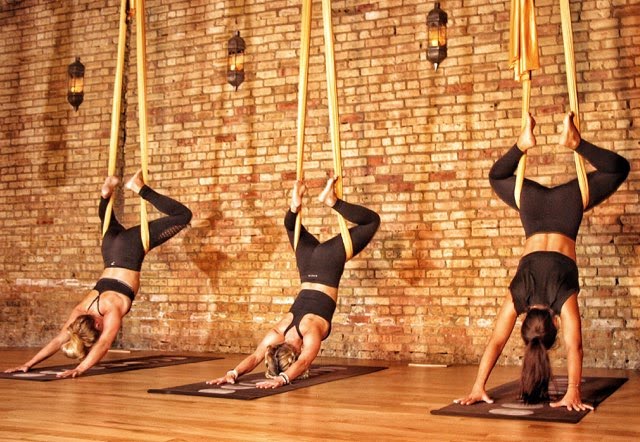 The Sanctuary Yoga Studio, 6710 N. Northwest Highway, Website
The Sanctuary Yoga Studio, which opened Sept. 1, offers a variety of yoga classes, including aerial practice, and has a retail corner with locally-sourced items such as candles, teas, incense, yoga apparel, mats and skincare. 
Owner Natasha Palisamo said the team is offering private yoga classes and private shopping by appointment. She said the studio's intention candles ($20) are top sellers. 
"We are trying to push private lessons and encourage people to leave their home space because people need to step away mentally," Palisamo said. "They need a little space to tune everything out."
The Sanctuary Yoga Studio offers gift cards for private lessons or shopping ($25, $50 or $100) and private aerial classes ($70) and Ashtanga, Vinyasa and restorative classes ($50), all an hour long. 
Gift certificates can be purchased online and people can call 773-936-0771‬ to set up a shopping appointment. 
Local Goods Chicago, 6133 N. Northwest Highway, Website
For the diehard Chicagoan in your life, Local Goods Chicago in Norwood Park has an array of Chicago-themed gifts by local makers and artists.
Know a chef? Scoop this Chicago Flag Apron from Made by Cat Painter ($36-$48). And your pizza-loving sibling might adore Joe Mills' Chicago Pizzerias art piece ($30).
Local Goods Chicago offers delivery, curbside pickup and private in-person appointments. Email laura@localgoodschicago.com with any questions.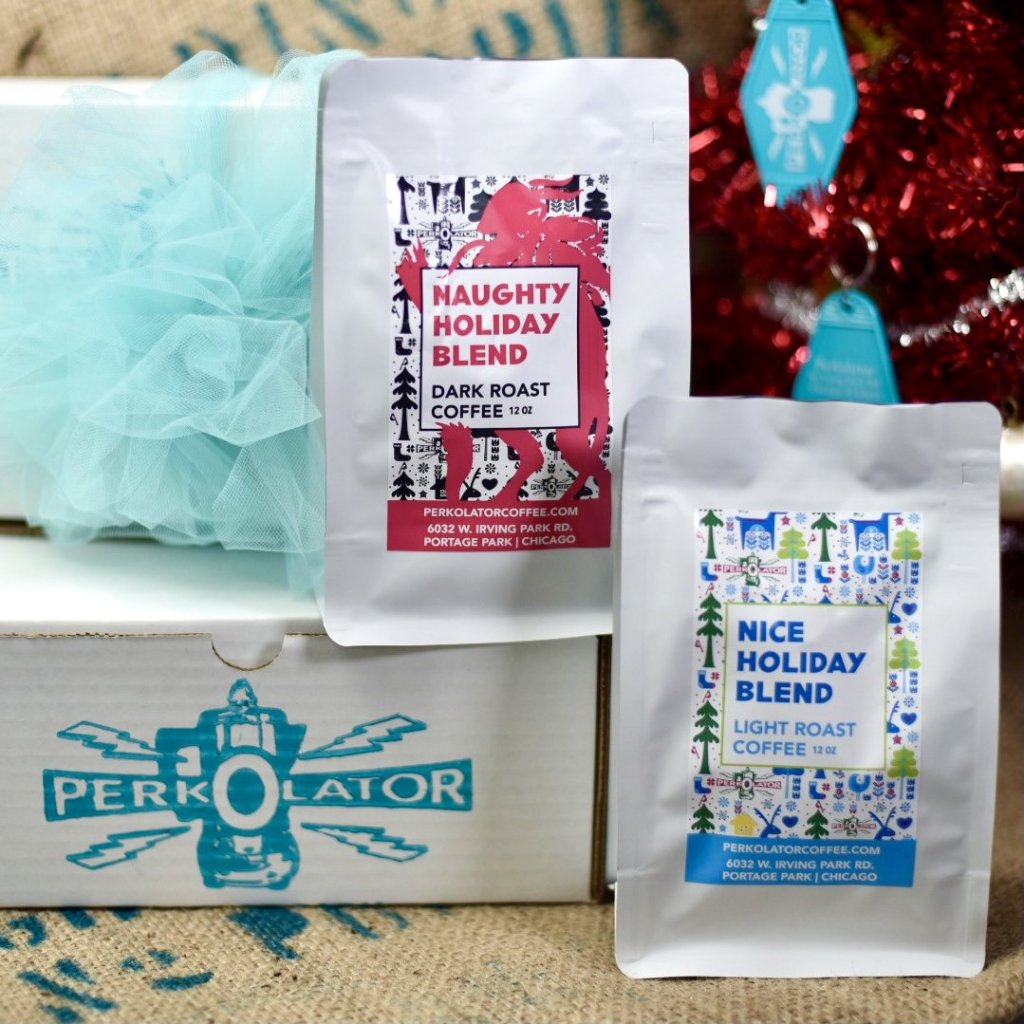 Perkolator, 6032 W. Irving Park Road, Website 
Perkolator, a cafe on the west end of Portage Park, has connected their community through quality coffee, tea, food and art for six years. 
Their two-pack of Naughty and Nice Holiday Blend coffees ($30) and coffee subscriptions ($15/month) make great gifts for the java-obsessed person in your life. 
Perkolator offers curbside pick up, free local delivery and free shipping on orders over $35.
Subscribe to Block Club Chicago. Every dime we make funds reporting from Chicago's neighborhoods.
Already subscribe? Click here to support Block Club with a tax-deductible donation.