WASHINGTON PARK — A new nonprofit with an anti-racist focus has opened a community center on 51st Street, aiming to provide resources and mentorship to the South Side's Black community.
The Barbara Murphy Community Resource Center, 239 E. 51st St., opened Friday. The center will have weekly giveaways of groceries, food and essential supplies in addition to community-focused programs, said Romel Murphy, founder of the nonprofit Equality Should Be Normal.
The facility is named for Romel Murphy's mother, who died of colon cancer at 46.
The nonprofit will hand out 150 hot meals Mondays, Tuesdays, Thursdays and Fridays through a partnership with World Central Kitchen and West Loop restaurant Girl and the Goat. Chef Stephanie Izard serves as the nonprofit's board chair.
"The South Side is getting food from one of the top restaurants in Chicago," Murphy said.
Produce, bread, milk, eggs, pasta sauce, noodles and other "essentials to have a nice, balanced meal throughout the week" also will be given away Wednesdays through a partnership with Mariano's, Murphy said.
The hot meal and grocery distributions begin 1 p.m. on their respective days and are first come, first served.
Giveaways of clothing, personal protective equipment, baby formula, diapers, toiletries and other essential goods will be held 10 a.m.-6 p.m. Monday-Friday.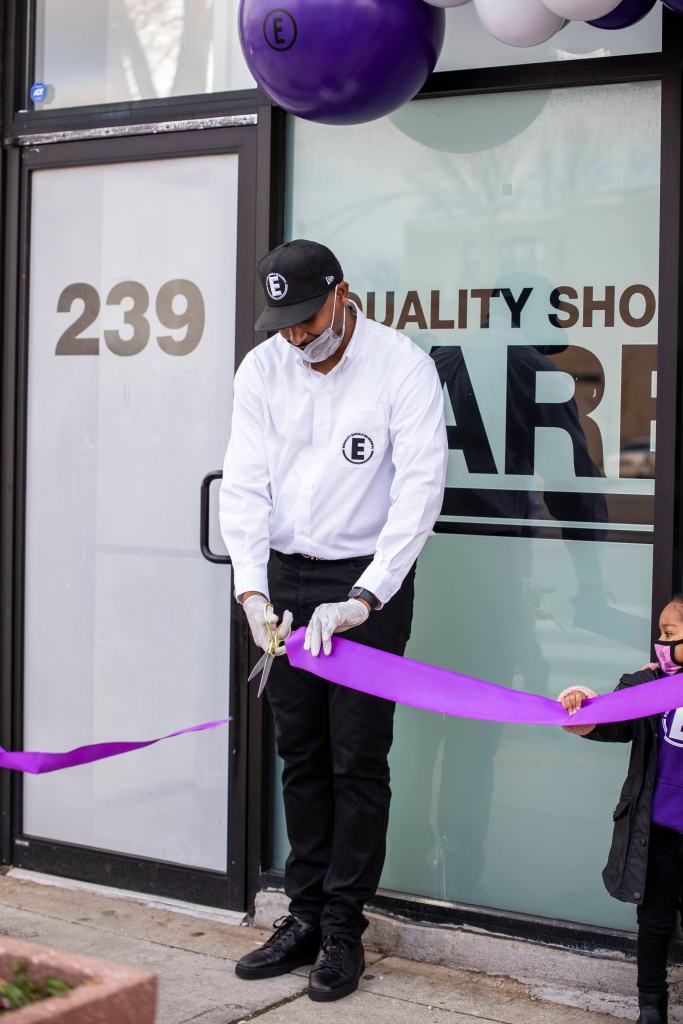 Staffers at the center gave away about 100 pairs of socks, gloves and scarves, and dozens of feminine hygiene products and deodorant sticks on opening day Nov. 27, Murphy said.
Beyond the food giveaways, programs are being offered to support neighbors in need.
The initial slate includes Makeover Mondays, when there will be free haircuts and barbershop services on an appointment-only basis due to the coronavirus pandemic.
On Wellness Wednesdays, participants can receive free 30-minute remote therapy sessions 10 a.m.-6 p.m., offered by Homewood- and Hyde Park-based Minds Empowered Counseling.
Minds Empowered is a Black woman-owned practice specializing in trauma, substance abuse and couples and family therapy — but people can call in for Wellness Wednesdays with any mental health concerns, big or small.
"Whenever any person desires that they need someone to speak to, [Minds Empowered will] cover it, regardless of the level of trauma," publicist Laura Miller said. "It could even be, 'I hate COVID and want somebody to talk to.'"
Twelve therapists are available as needed Wednesdays. The counseling service has also opened an office at the community center, and co-founder Kres Snyder serves on the nonprofit's board.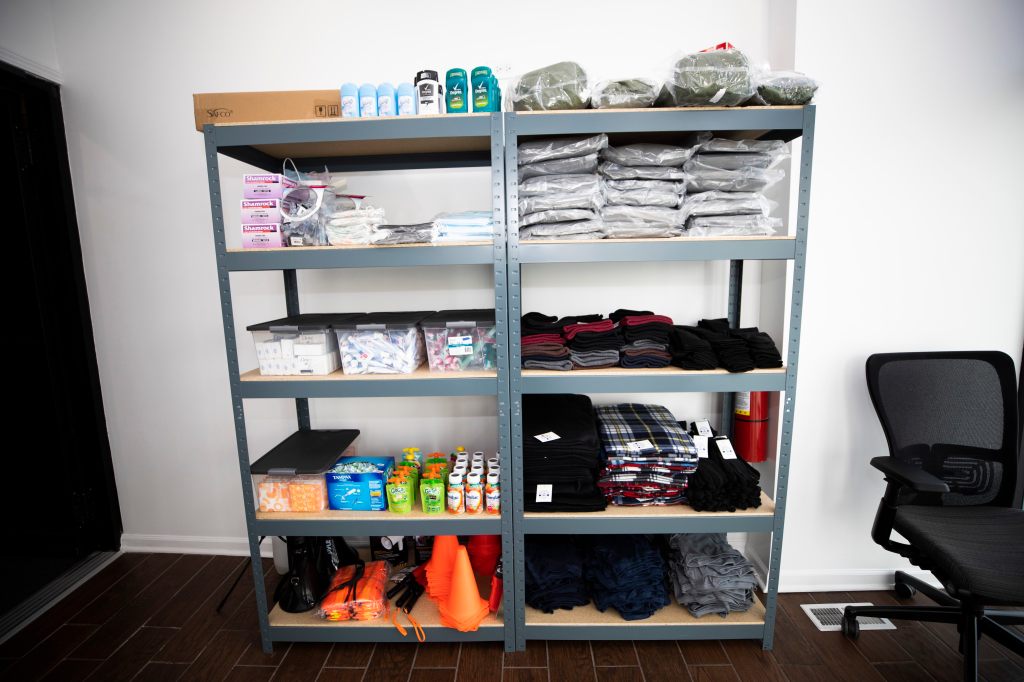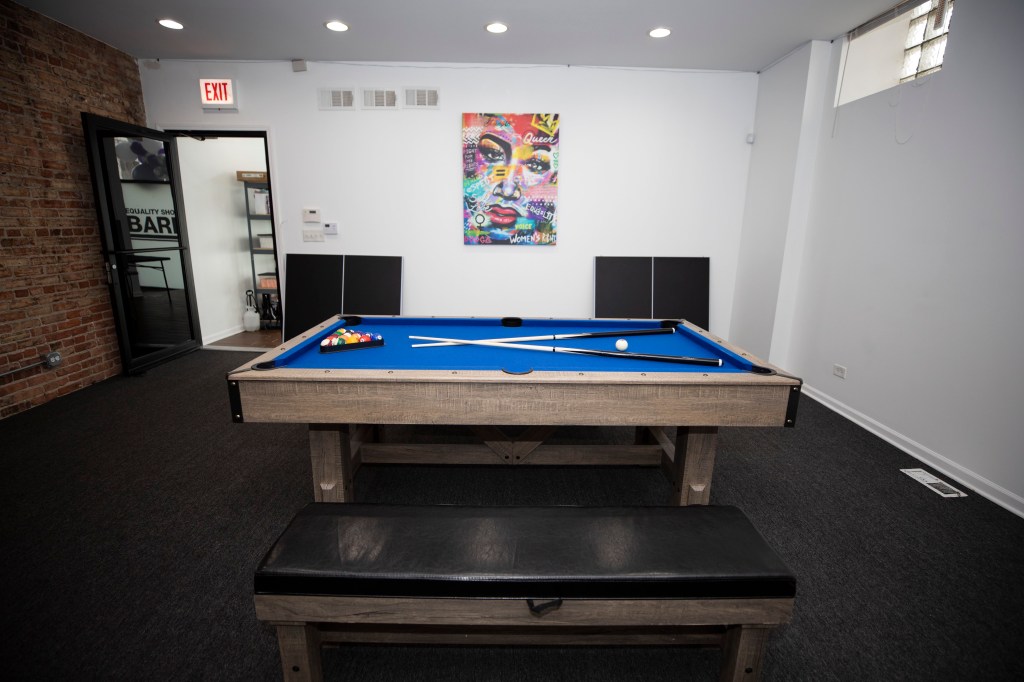 Equality Should Be Normal was founded this year on Juneteenth, the holiday commemorating the freeing of Black slaves in the United States in 1865.
In July, the nonprofit organized the Make A Difference weekend of service, conversation and food distribution, and last week staffers helped pass out more than 1,000 meals to residents of Parkway Gardens in Woodlawn.
The center is operating largely through partnerships with corporate donors for now, but Murphy said he wants to partner with other community groups and eventually shift to a mutual aid model as more residents learn about the programs available and get involved.
"I don't want to get in any political relationships," Murphy said. "I don't play the politics game, and I don't want to get in partnership with organizations that aren't trying to make a true impact in the community. We need real organizations making real change."
To donate new clothes and supplies for distribution at the center, or to inquire about partnerships with Equality Should Be Normal, email Murphy at equalityshouldbenormal@gmail.com.
To donate money to the organization, click here.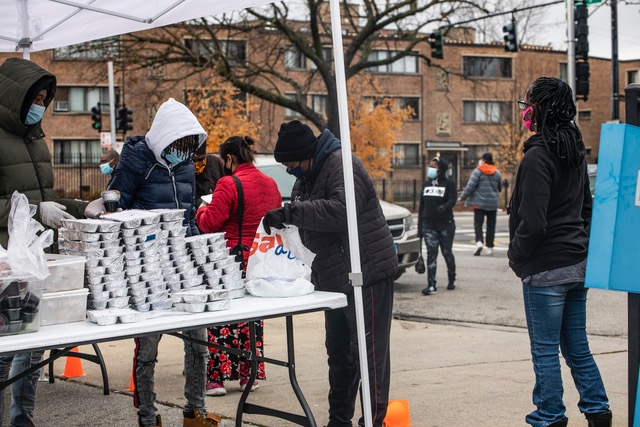 Subscribe to Block Club Chicago. Every dime we make funds reporting from Chicago's neighborhoods.
Already subscribe? Click here to support Block Club with a tax-deductible donation.