ROGERS PARK — Chicago has officially recognized Juneteenth as a "day of observance," a significant milestone in activists' efforts to mark the end of American slavery as a paid holiday in the city.
The City Council on Tuesday approved a measure making June 19, or Juneteenth, a day of observance. It is the first such day of observance in the city.
The approval came after more than a year of efforts by activists and aldermen to have the city officially recognize Juneteenth, which honors the emancipation of enslaved Black Americans on June 19, 1865.
Alds. Maria Hadden (49th) and David Moore (17th) joined with the Black Remembrance Project in an effort to make June 19th an official city holiday. An ordinance doing just that was introduced last November, but at issue was the price tag of a paid holiday, which could cost the city $100 million.
Hadden and others were seeking a solution to the fiscal problem, including adding Juneteenth to a revised "floating holiday" policy.
But in June, Mayor Lori Lightfoot said the cash-strapped city could not afford to make Juneteenth an official city holiday.
City leaders compromised by making Juneteenth a day of observance. It was included in legislation tied to the city's 2021 budget, which passed Tuesday in a tense City Council vote.
With this designation, the city will recognize Juneteenth on its calendar but city workers will not receive a day off or holiday pay, according to Torrence Gardner, co-author of the Juneteenth legislation and the economic and community development director with the 49th Ward.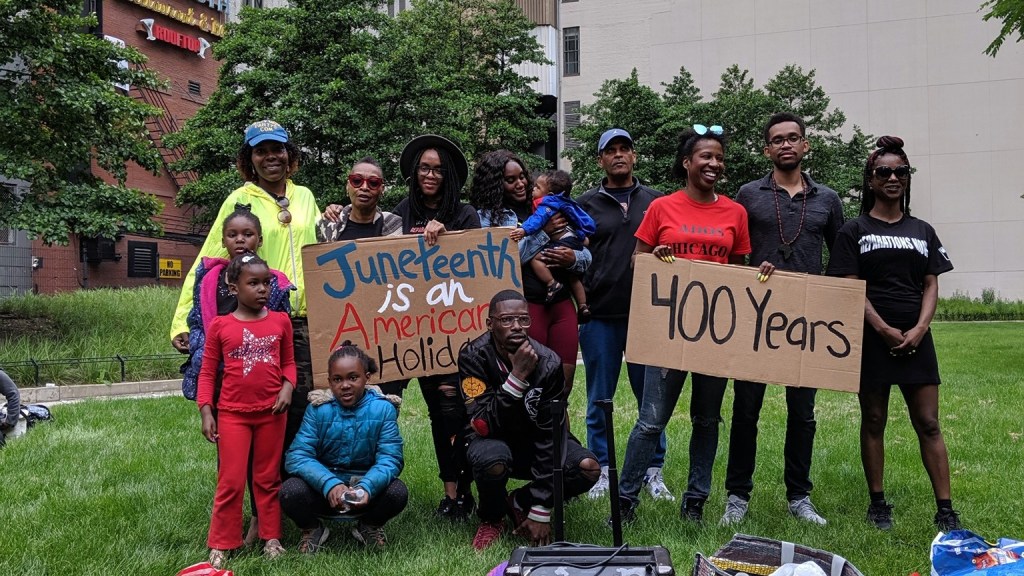 The day of observance designation for Juneteenth is a positive step, but activists will still seek to make it an official city holiday.
"The hard work is not done," LaCreshia Birts, founder, and co-chair of the Black Remembrance Project, which spearheaded local efforts to officially recognize Juneteenth, said in a statement. "We still want this to be a paid holiday for city, county, state, and federal workers. But the hard work is paying off."
Juneteenth marks the day when Union forces arrived in Galveston, Texas to announce the Civil War had ended and slaves were free — more than two years after the Emancipation Proclamation in 1863. The Thirteenth Amendment to the Constitution, formally abolishing slavery, was ratified in December 1865.
The holiday has now grown and is celebrated across the United States. Former Gov. Bruce Rauner in 2018 declared the day a state holiday.
Juneteenth has long been celebrated in Chicago, but the events are not centralized through the city like St. Patrick's Day parades and other holiday events.
The Black Remembrance Project was founded last year in an effort to recognize the 400th anniversary of slavery being introduced to America, in 2019. One of the group's efforts was to get Juneteenth recognized as a holiday.
That didn't happen in time for the 400th anniversary of the introduction of slavery to America. But supporters say it is long past time for the city to make Juneteenth a true Chicago holiday.
"Chicago's DNA would be incomplete without the contributions of African-Americans," Gardner said in a statement. "A day recognizing Black Americans overcoming slavery is overdue."
Subscribe to Block Club Chicago. Every dime we make funds reporting from Chicago's neighborhoods.
Already subscribe? Click here to support Block Club with a tax-deductible donation.