CHATHAM — Businesses on the South Side have struggled during this difficult year, and they need shoppers' support.
Lawrence Calvin D'Antignac, owner of The Woodshop Art Gallery in Chatham, has sold art and made furniture out of his Southeast Side store since 1974. His walls are lined with photographs of local celebrities and politicians — former mayors Richard M. Daley and Eugene Sawyer among them — who've stopped by throughout the years.
"Business has been terrible. I've lost 70 percent of sales since the pandemic hit," said D'Antignac, who added that 90 percent of his customer base is Black. Still, the Korean War veteran is determined to ride it out.
To highlight small business owners like D'Antignac, Block Club created neighborhood gift guides to help holiday shoppers find independent retailers they can support during a tough business environment.
Here are some of the shops you can support in Auburn Gresham, Chatham and Englewood.
If you want your local shop to be featured, please fill out the Google form at the bottom of this page. We'll gladly add it to our list.
Auburn Gresham
Afro Joe's, 8344 S. Halsted St., Website
Husband-and-wife team Kendall and Aisha Griffin opened their community-minded coffee shop in October with the idea of giving the neighborhood "a coffee shop without the pretension."
While the cafe is closed to indoor dining until further notice, Afro Joe's is still selling bags of its specialty blends — Afro Spice and Harold Washington ($24) — in a holiday gift set.
The gift set will be available this week. Check the online shop for more details.
All products and gifts are available for pickup. Call ahead for store hours as they may vary. 773-234-1308.
Chatham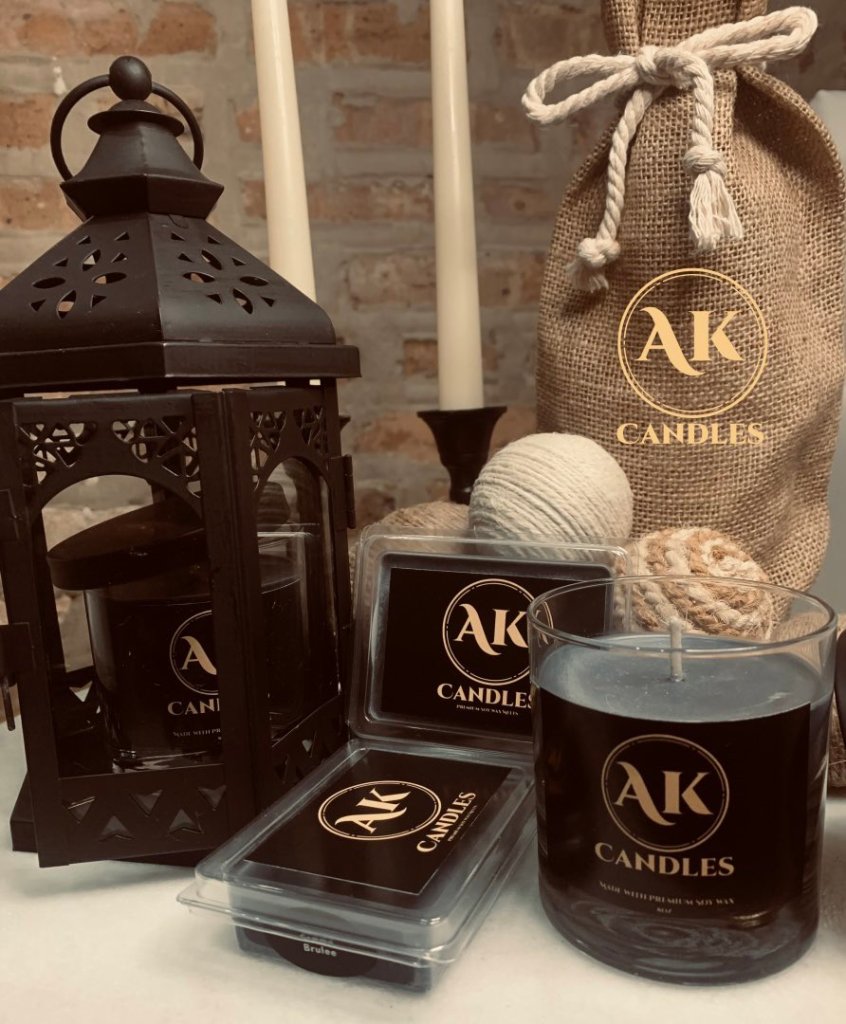 AK Candles, Online shop
Chatham resident Keena Ward opened her online shop over the summer and offers a variety of candles.
"I've been making candles for almost a year now. I did research for a year prior to diving in and investing money to create test products," Ward said.
The corporate mom — who makes the candles with her daughter — swears by her Saturday Sangria Wax Melts ($18.50) and the Midnight Musk Soy Candle ($29.50), which she said has a bit of a masculine fragrance.
AK Candles ships everywhere in the continental United States.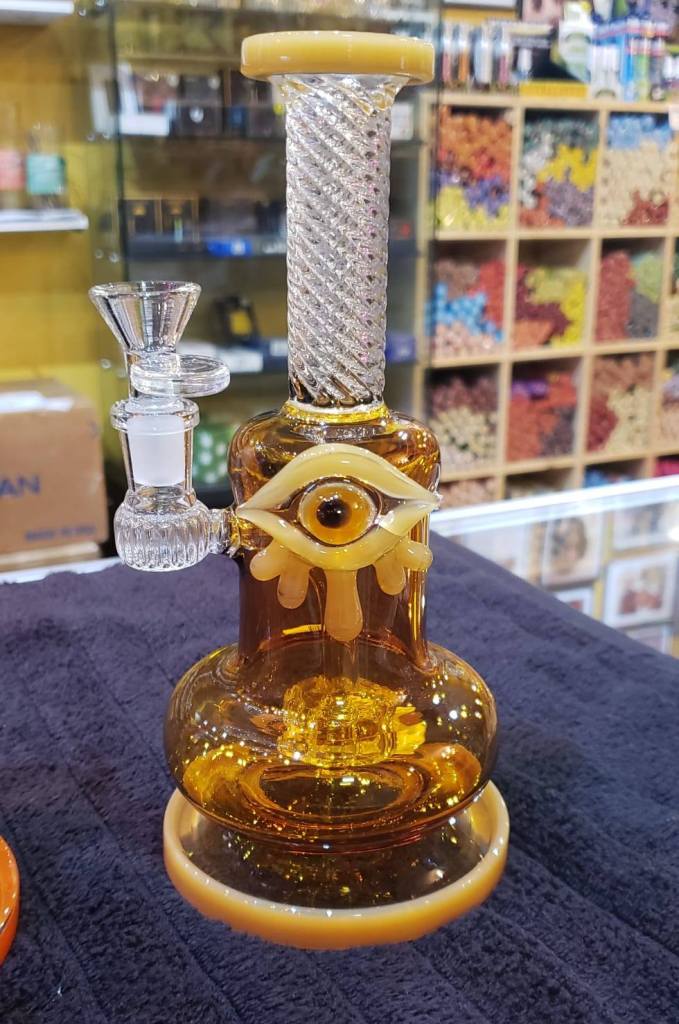 Natural Vibrations Reggae Smoke Shop, 435 E 75th St, Website
Let's face it, after the year we've all had, we need to relax.
Natural Vibrations offers a variety of smoking devices for every budget. A popular item is a Spiderman bong ($120) that glows in the dark.
In-store pickup available, open 10 a.m.-8 p.m. Monday-Thursday, 10 a.m.-9 p.m. Friday-Saturday and 10 a.m.-6 p.m. .Sundays. 773-675-4755.
The Woodshop, 441 E. 75th St., Facebook page
At the Woodshop you can find a custom frame for your favorite work of art, have your antique chair repaired or buy prints.
One of D'Antignac's favorites is artist Annie Lee's "Baseball" print ($60) created in honor of the Jackie Robinson Little League Team, who won the World Series in 2014. There are several prints bearing the signatures of all the team members, a point of pride for D'Antignac.
"All of them have a copy. I still keep up with them; some are in college. What happened to them wasn't right at all," said the veteran. "But they'll always be remembered here."
Gallery and store hours vary; call ahead for times. 773-994-6666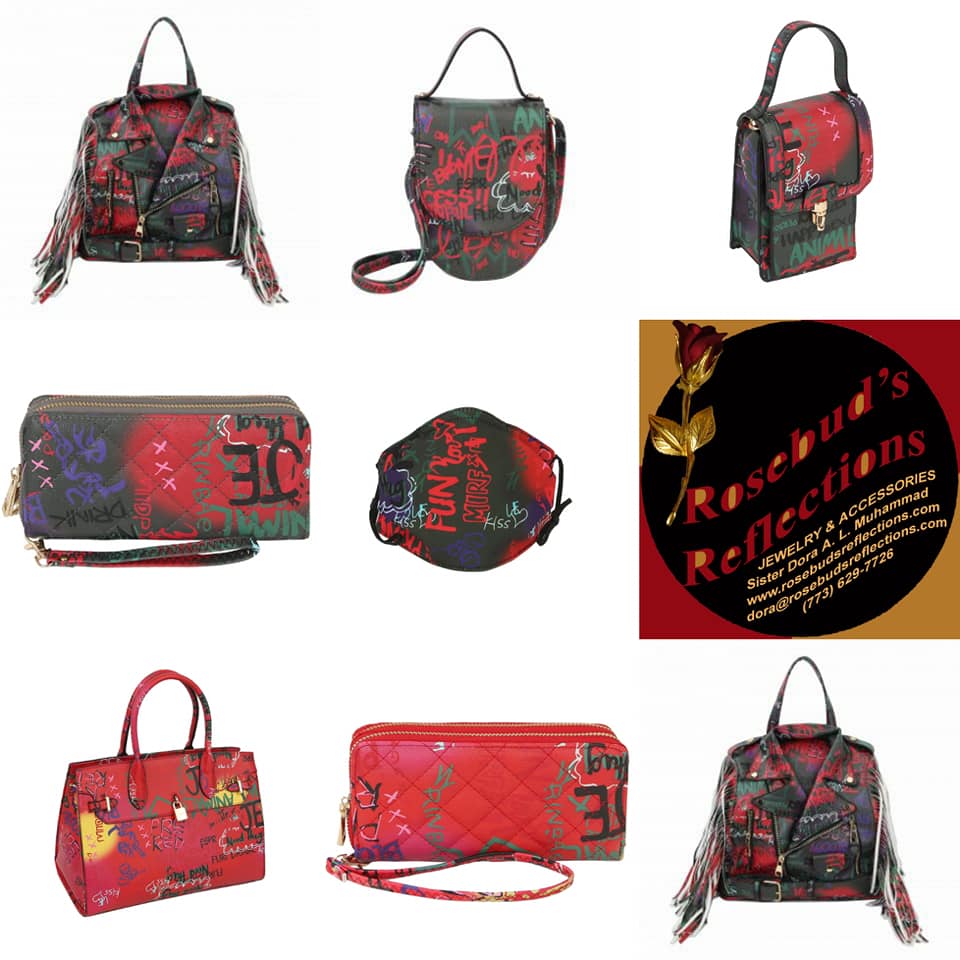 Rosebud's Reflections Jewelry And Accessories, 1240 E. 79th. St., Website
Owner Dora Muhammad has been one of the more fortunate small business owners during the pandemic, which she credits to faithful customers and a supportive community.
"The salon next door sends their clients over here. It's great," the Englewood native said.
Muhammed has sold clothing, jewelry, and accessories out of her storefront for the past two years after moving from another Chatham location.
Among her more popular items is her graffiti bag collection ($15-$60), which includes a wallet, a crossbody bag, cellphone case and a handbag.
In-store pickup and curbside delivery available. Rosebud is open Mondays and Tuesdays by appointment and noon-6 p.m. Wednesday-Saturday. 773-629-7726.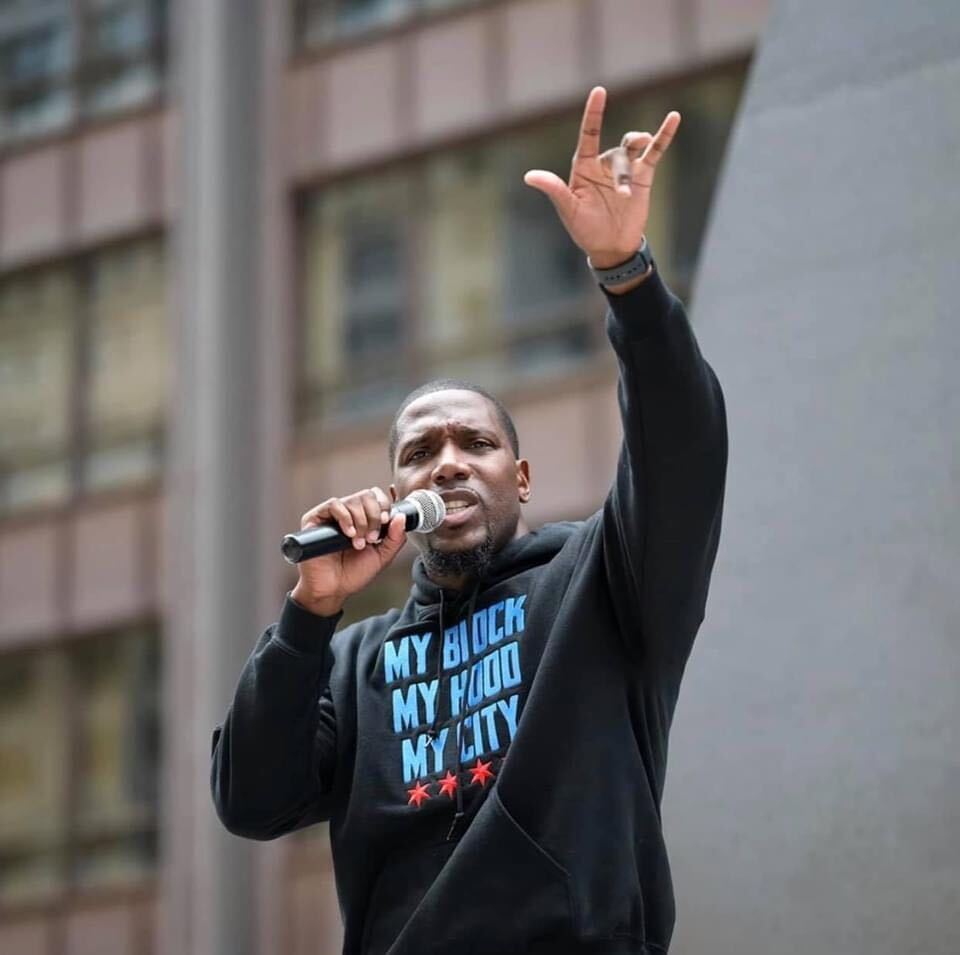 My Block, My Hood, My City, Online store
My Block, My Hood, My City, a Chatham-based organization that provides opportunities to kids on the South and West sides, has been busy this year.
The group has given out grants to help businesses rebuild after looting, delivered critical supplies to vulnerable seniors and given grants to neighborhood groups seeking to quell summer violence.
Now, you can give back by buying the organization's merch.
Items include branded hoodies in English and Spanish ($50), face masks ($10), a spring directors jacket ($50) and woven silk ties ($100).
You also can buy a book written by founder Jahmal Cole about ways you can have an impact on your block, too ($20).
(Psst: If you already have an idea about how to give back and need funding, Block Club is partnering with My Block, My Hood, My city to give out $25,000 in grants. Find out more here.)
Englewood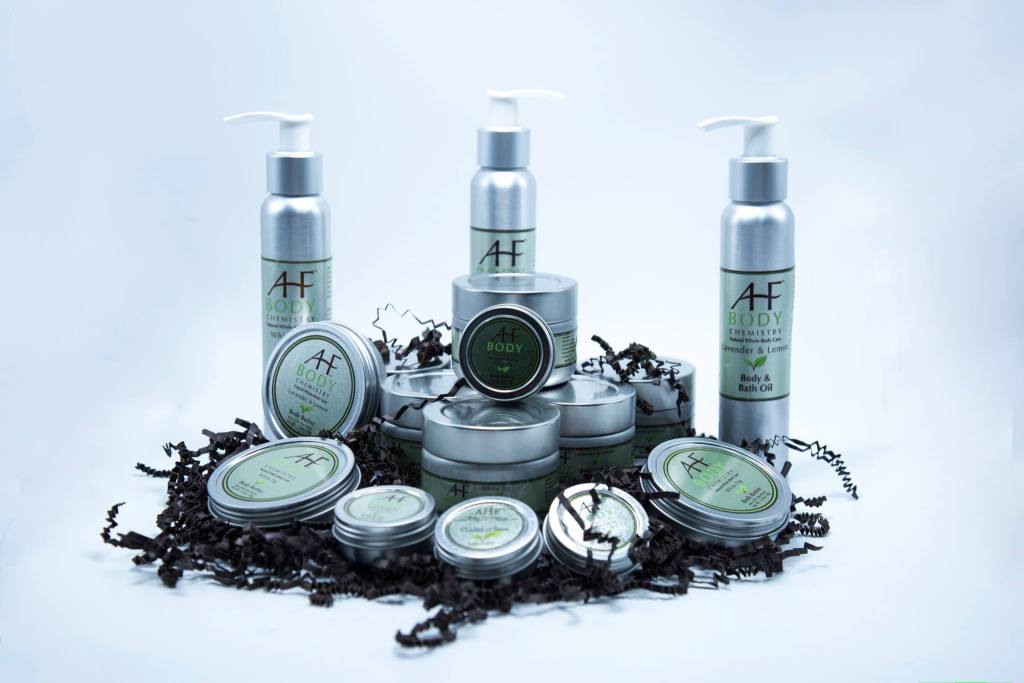 AHF Body Chemistry, Website
For Arnett Faulkner, what began as an experiment to relieve her son's eczema turned into a business idea.
AHF Body Chemistry was one of several product lines chosen to grace the shelves of the Englewood's Whole Foods when it opened in 2016, and it has been featured in Vogue and Well and Good.
AHF's Body Butter Soufflés ($16.99) — made from a special formula of oils, antioxidants and shea butter — are available in grapefruit, lavender and lemon, pomegranate and white Fig. They make the perfect stocking stuffer.
AHF ships nationwide, and orders take one to three days to process. For more information, contact them at info@ahfbodychemistry.com.
A&S Beverages Wine & Spirits, 5048 S. Halsted St., Website
This Southwest Side liquor store, known for having a vast collection of wines and spirits, still has several bottles of 1792: Bottled in Bond ($39.99), a special limited-release bourbon in honor of Brian Sleet, a beloved political consultant who passed away in 2018.
Half of the proceeds will benefit Something Good in Englewood, a nonprofit dedicated to helping Englewood residents.
For teetotalers, there's the Stella Rosa Non-Alcoholic Rosé ($10.99), which owner Hanya Elkhatib said is the perfect mocktail ingredient. Both are available at A&S's Chatham location, 308 E. 75th St., as well.
While Elkhatib has seen more new faces coming through the doors, she and her staff are uncertain what holiday sales will look like. They are committed to helping customers enjoy this holiday season and are available for cocktail recipes or to provide advice on how to party (safely) on a budget.
A&S offers store pickup and curbside delivery. Check website for store hours as they vary. 773-891-2686 (Halsted location). 773-994-0426 (75th St. location).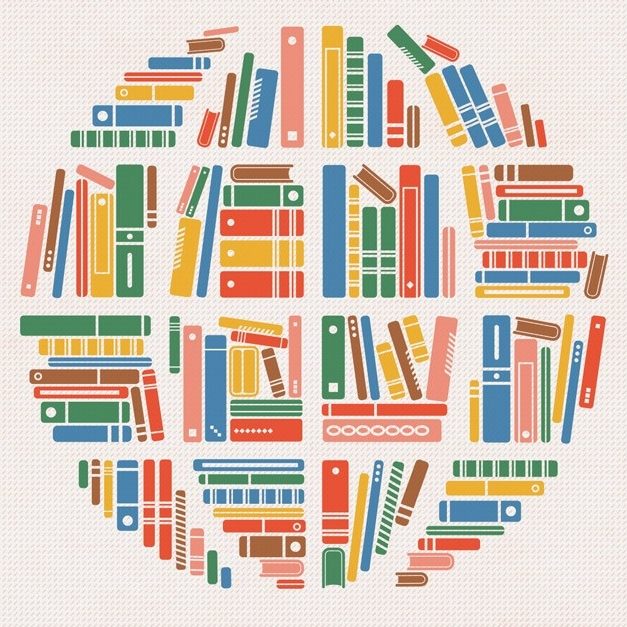 Burst Into Books, Online shop
South Side native and education professional Jurema Gorham launched Burst Into Books in 2018 after searching for a book club for her young son.
Since then, it has grown into a vital resource for families from Englewood to Beverly, hosting online workshops and author readings.
Earlier this year, Gorham launched an online bookstore to introduce readers of all ages to new books. The store, an affiliate of Bookshop.org, allows the organization to earn a commission for every book sold. That money goes towards programs and services.
Through Burst Into Books' directory, patrons can find authors and books organized by age group, like Jamia Wilson's "Young, Gifted and Black" ($22.07). Remixing the Narrative T-shirts ($25) are available, as well.
Burst Into Books ships everywhere within the continental United States. Email burstintobook@gmail.com. 312-970-9551.
Kusanya Cafe, 829 W. 69th St., Website
While this nonprofit coffee shop is closed to indoor dining for now, Kusanya is still roasting beans out of its Southwest Side location.
Phil Sipka opened the scrappy cafe in 2013 to create a communal space for Englewood residents to eat, drink and enjoy themselves. Before the pandemic, the cafe hosted weekly yoga classes and monthly open mic sessions.
You can either pick up a bag of ethically-sourced Guatemalan, Ethiopian or Wolf Blend coffee (whole bean or ground, $12) onsite, or have it shipped to you or someone you love.
Shipping is available in the continental United States. Call ahead for pickup times. 773- 675-4758.
Subscribe to Block Club Chicago. Every dime we make funds reporting from Chicago's neighborhoods.
Already subscribe? Click here to support Block Club with a tax-deductible donation.