ENGLEWOOD — As demonstrations continue to roll through Chicago Monday, activists are demanding accountability for police who have brutalized protesters during weekend marches.
Protests denouncing the police killing of George Floyd in Minneapolis have turned violent across the city, including clashes between police and protesters. That includes a Sunday afternoon march in Hyde Park, where activists say they were peacefully protesting when police intervened with force and began arresting protesters.
On Monday, organizers with Black Lives Matter Chicago and other groups called for the release of those arrested during the march, including well known community activist and artist Malcolm London.
LIVE UPDATES: Lightfoot Vows To Hold Abusive Cops Accountable, Police Arrest 3 Protesters In South Shore
Demands vocalized by Black Lives Matter and other activist groups also include: a moratorium on arresting marchers, the firing of officers using excessive force against protesters and the defunding of the police.
"Until our demands are met, you can find us in these streets," Kristiana Rae Colón, co-founder of the Let Us Breathe Collective, said at a press conference Monday.
Activists gathered Monday at the Wentworth police station in Englewood, where London was being held following his arrest on Sunday. Supporters said London was targeted by police and arrested shortly after his arrival at the Hyde Park march.
London was not allowed to speak to a lawyer until three attorneys and Ald. Byron Sigcho-Lopez (25th) and Ald. Rossana Rodriguez-Sanchez (33rd) went to the Wentworth station to intervene, the aldermen said. His jailing was an effort to intimidate protesters, supporters said.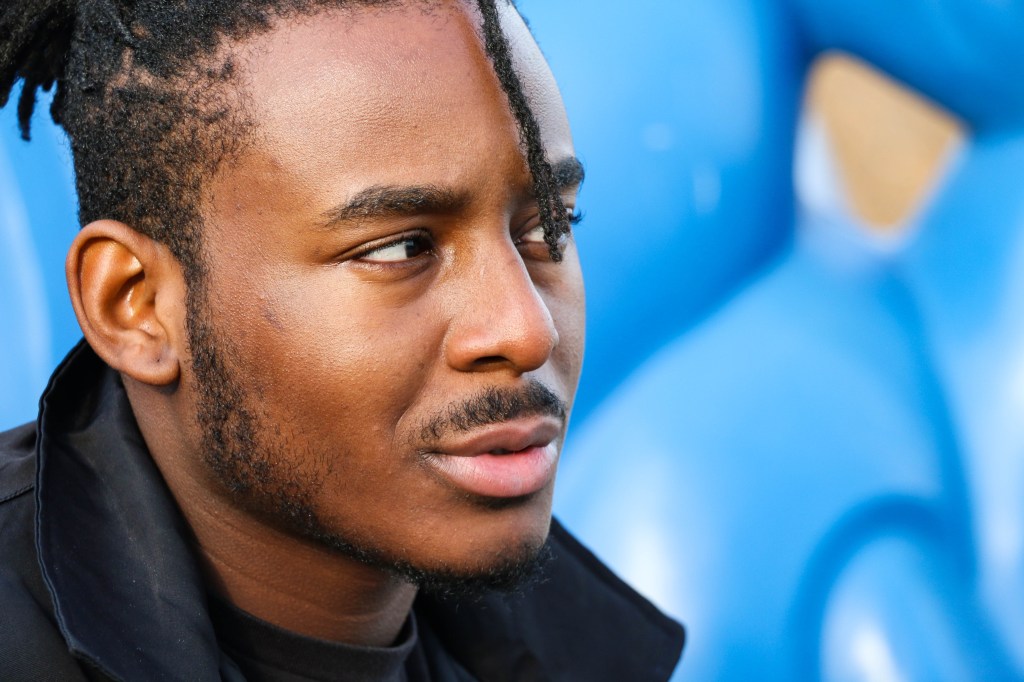 "I'm really concerned," Rodriguez-Sanchez said. "People have constitutional rights. We cannot allow this to happen."
London was released Monday afternoon, Rodriguez-Sanchez tweeted.
The actions of police during the protests highlight the institutional racism that activists are taking to the street to denounce, said Tanya Woods, executive director of the Westside Justice Center.
"The idea is to serve and protect the protesters, not attack them," said Woods, who has been conducting jailhouse support and release efforts throughout the protest. "To detain people longer than is reasonable… things like that turn to systematic problems. It's not a one-off."
Mayor Lori Lightfoot has said that she will hold abusive cops accountable for their actions during protests. But activists say the mayor must do more to address institutional racism in the police force, and it must be done quickly.
The looting of businesses in neighborhoods has led some city leaders to seek significantly increased law enforcement resources for the South and West sides. That shouldn't even be considered until police reforms are in place, said Ald. Jeanette Taylor (20th).
"That martial law is not going to do nothing but get people killed," Taylor said. "I want us to have a conversation about real police accountability. This is a generation you have neglected. … Then you wonder why the city is in chaos."
The idea of defunding police departments is not new to some activist groups. The idea is less radical when you consider the programs that can be funded instead of police, activists said.
"When we invest in education, when we invest in nutrition, when we invest in housing, when we invest in mental health, we make the police obsolete," Rae Colón said.
Subscribe to Block Club Chicago. Every dime we make funds reporting from Chicago's neighborhoods.
Already subscribe? Click here to support Block Club with a tax-deductible donation.