ALBANY PARK — A family-owned jewelry store in Albany Park was robbed Sunday night after widespread looting separate from peaceful protests caused damage and injuries throughout the city.
Bernard Jewelers, 3151 W. Lawrence Ave., was closed Sunday but sometime in the evening someone broke the front door and then smashed the business's display cases to get at the merchandise.
Owner Gabriel Martinez estimated that $50,000 worth of watches and jewelry were stolen. He said his store wasn't insured. 
"I don't know what I'm going to do," he said in Spanish.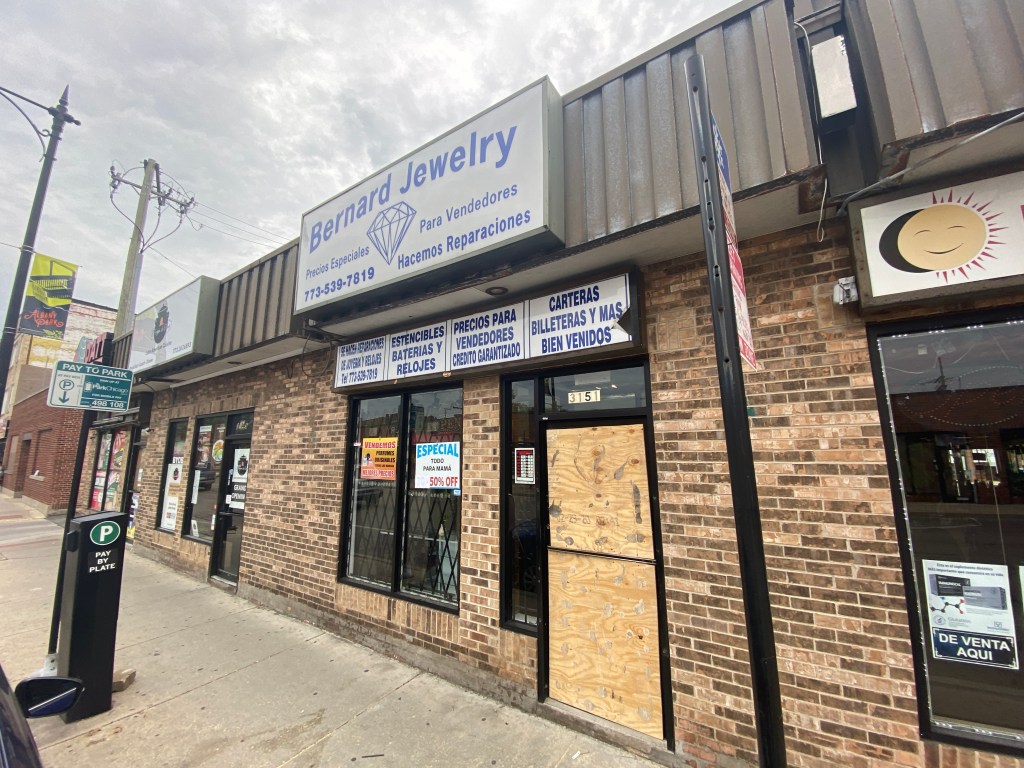 Ald. Rossana Rodriguez (33rd) there were a few reports of break-ins and graffiti throughout the neighborhood but the damage wasn't as widespread as in other parts of the city.
Neighborhood leaders were going door-to-door Monday to try to assess the scope of property damage. Alexa Shultz, economic development coordinator at North River Commission, said group members are checking in on owners to find out what kind of help they need.  
The commission is also offering reimbursement funds to businesses that need help boarding up their doors and windows.
"We want to make sure we don't miss anything," Shultz said.
Further west in Albany Park, a group of at least 15 people broke into the T-Mobile in a strip mall at 3358 W. Lawrence Ave. around 9:15 p.m. Sunday, police said. The group fled the scene in a gray SUV and a silver sedan.
Responding officers found open cash registers and emptied display shelves. No one is in custody.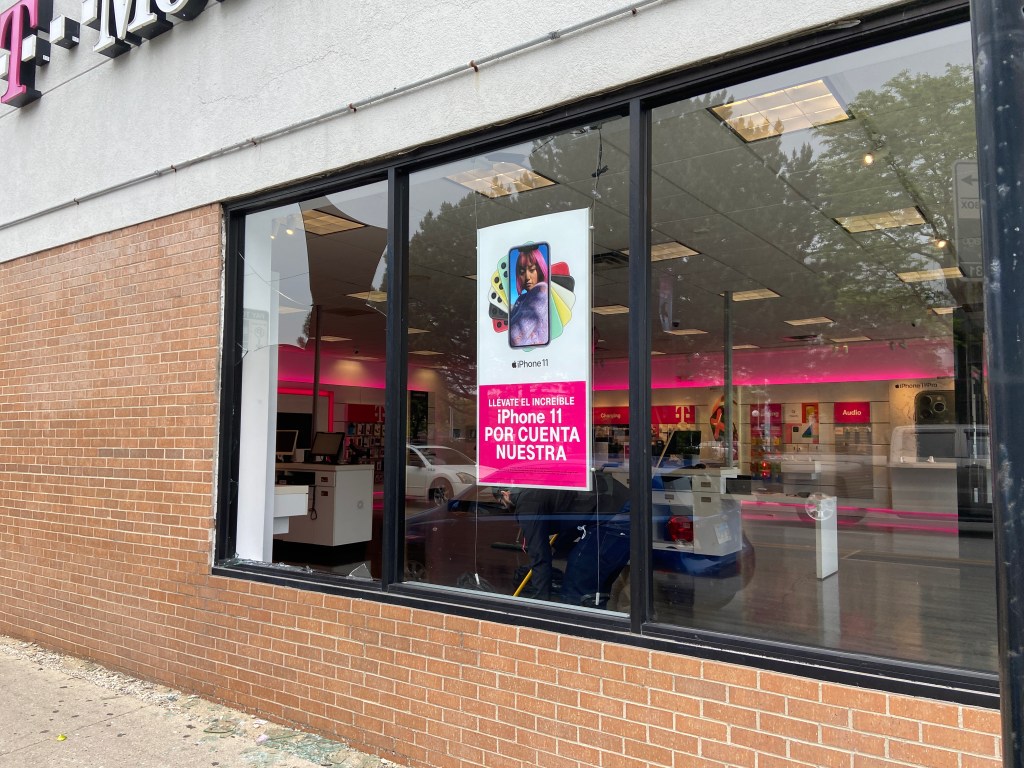 But Bernard Jewelers appeared to be one of the businesses hardest hit in Albany Park.
On Monday morning, Gabriel Martinez and his daughter Itzel Martinez were sweeping shards of broken glass from the floor. Gabriel Martinez immigrated to Chicago from Mexico and opened the business before his daughter was born. 
The store has been in the neighborhood since 1994.
"We've always been in the Albany Park area. It just sad to see this," Itzel Martinez said. "When I heard about this last night, it's pretty scary. He worked really hard for this."
Rodriguez's office was still speaking to Gabriel Martinez on Monday about how they could help. She was also organizing a clean up brigade for the 33rd Ward in case other businesses get damaged Monday night. 
"We have to make sure we keep supporting each other. Thankfully we have people who are very eager to help," Rodriguez said.
Samantha Garcia, an Albany Park resident, read about what happened in Block Club and decided to launch a GoFundMe Tuesday to help him recover from the break-in.
"It seemed like the easiest thing I could do," Garcia said. "I just felt like it must be a lot of pressure to deal with what he's looking at right now."
Before the break-in, Gabriel Martinez wasn't open for the regularly for the past three months due to the shutdown. Business had slowed and he was still paying his rent and other overhead costs at the business, he said.
"I'm very stretched thin before this happened," he said.
He was surprised when Garcia called him Tuesday and very grateful she took an interest in helping him out. While they haven't met in person yet he's looking forward to meeting her Tuesday afternoon after she gets out of work.
"I'm very happy and thankful she is doing this. It's my family business and I really didn't want to lose it because this break-in happened along with every thing else that's been happening over the past three months," Gabriel Martinez said.
There were several other break-ins throughout Albany Park, Lincoln Square, Ravenswood and Irving Park, but tracking reports about looting meant local aldermen had to sort through numerous unconfirmed rumors that gained steam over social media.
Rodriguez and Ald. Matt Martin, 47th, said neighbors spotted social media posts encouraging looting on the North Side. Police commanders told Martin they do not believe there is a risk of such targeted action but he said he'd be monitoring the situation closely.
Rodriguez was also in contact with commanders from the Albany Park (17th) and Shakespeare (14th) police districts about the rumors.
"We expect that they are not genuine threats but an attempt to stoke fear, and we have heard that they are merely copies of similar posts from other cities," Rodriguez said, in a Facebook post.
Rumors also circulated that the Target at 2112 W. Peterson Ave. was the target of looting. Those also were unfounded after responding officers found no sign of a break-in Sunday or Monday, Ald. Andre Vasquez (40th) said.
Whoever started that rumor was looking to "agitate" an already tense situation, which Vasquez says he found disturbing.
"After talking to the district's police, it seems like it's all just kids taking advantage of this moment to cause trouble," Andre Vasquez said.
Among other burglaries in the area, the Walgreens at 4001 W. Irving Park Road was broken into Sunday night, according to police.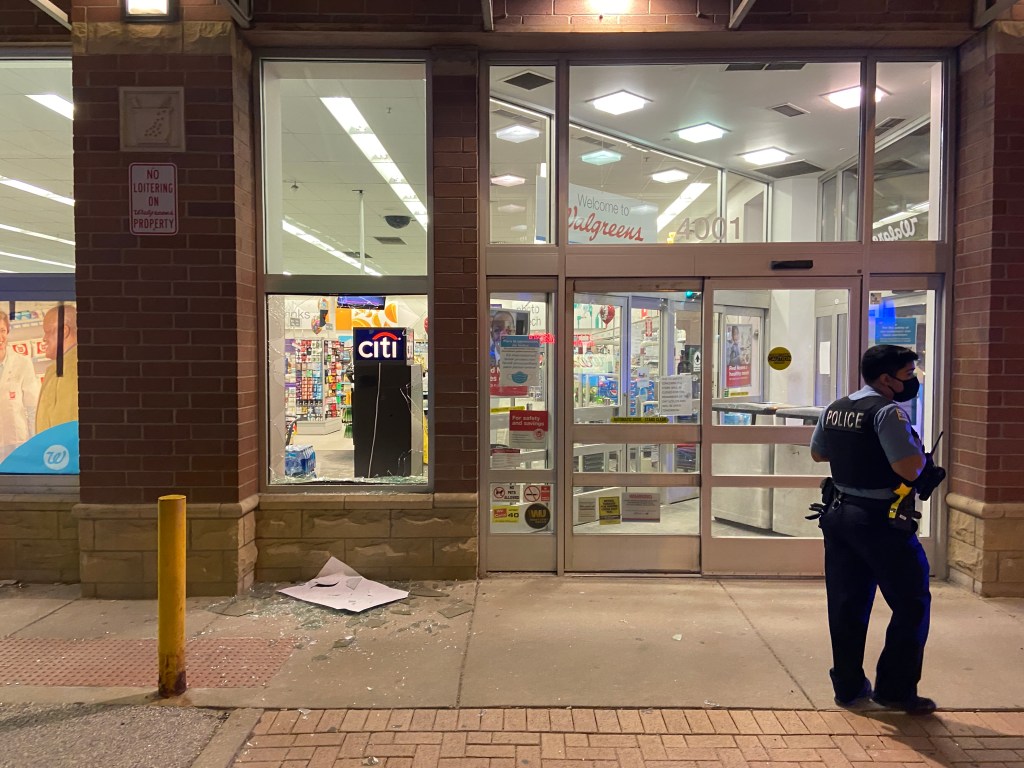 Responding officers detained six people who were at the business that attempted to flee when squad cars arrived. Police also recovered a sledgehammer and beige sack at the scene. The sledgehammer had apparently been used to smash open the window just next to the locked front door of the business, police said.
One person was released without charges. Two 17-year-old boys were charged with burglary.
Charges were pending on the others still in police custody. No further information was immediately available.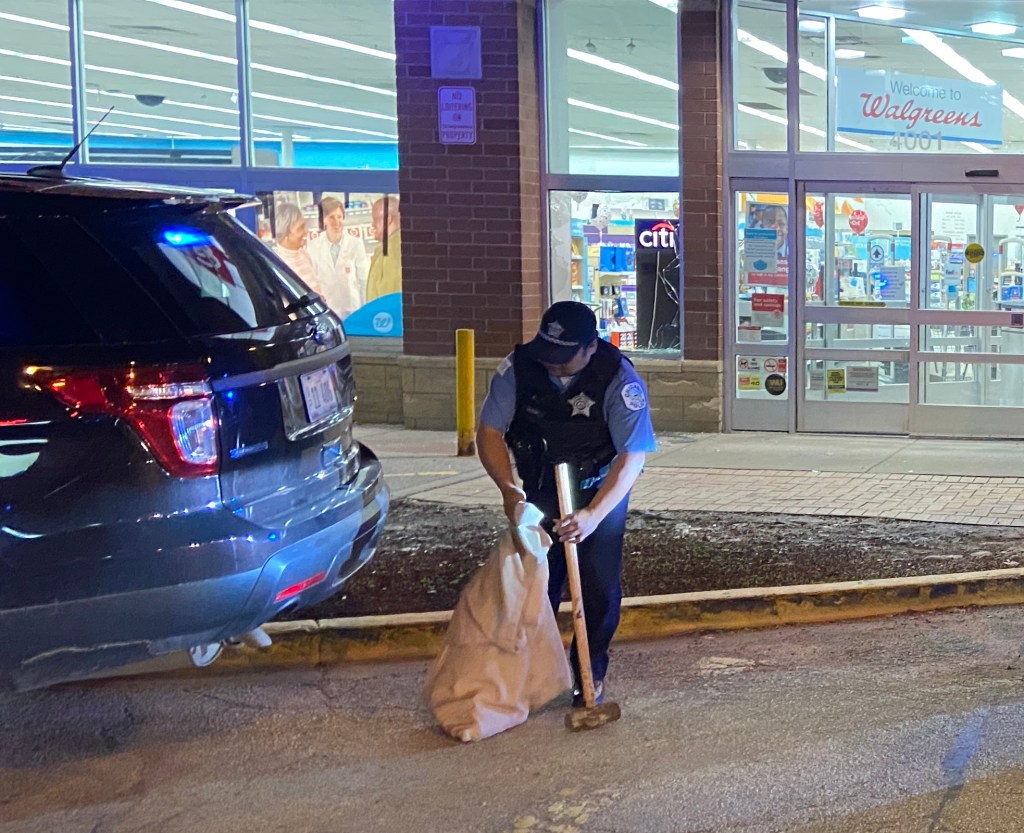 Other Sunday break-ins included a Walgreens at 4040 N. Cicero Ave., Columbia Care Chicago Dispensary at 4758 N. Milwaukee Ave., Whole Leef Smoke & Vape at 4945 N. Milwaukee Ave., and Vaughn's Pub And Grill, 5485 N. Northwest Highway, according to Ald. Jim Gardiner (45th).
RELATED
Don't Take Matters Into Your Own Hands, Wary Top Cop And Mayor Tell Chicagoans After Days Of Looting, Shootings
Protesters Are Not Looters, Kim Foxx Says: Fringe Element Trying to 'Hijack' Black Lives Matter Movement
Here's How You Can Help South, West Side Businesses Hit Hard By Looting, Vandalism
With Squad Cars Vandalized, Set On Fire, Police Use CTA Buses To Respond To Looting, Vandalism Overnight
Subscribe to Block Club Chicago. Every dime we make funds reporting from Chicago's neighborhoods.
Already subscribe? Click here to support Block Club with a tax-deductible donation.