WEST TOWN — Last year, Matt and Brad Kirouac sold their Ukrainian Village loft at the corner of Chicago and Western avenues, trading city living for an RV and plans to tour America's national parks.
After a few months on the open road, they learned iHeart Radio was looking for travel-related podcasts.
In March, the couple went to iHeart Radio's Atlanta studio to record a pilot. And now it's official: the first episode of "Parklandia" will air on iHeart Radio and associated streaming apps on Aug. 7.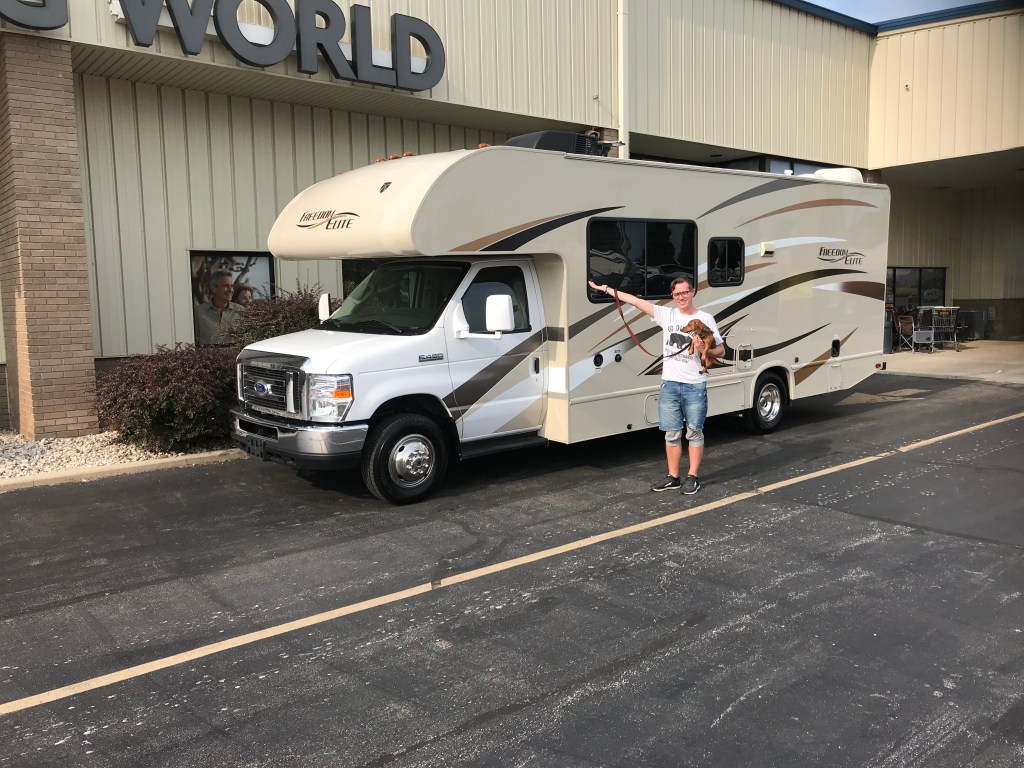 In the story-rich podcast, the Kirouacs will describe life in an RV, the beauty, history and culture of each national park and the people they meet along the way. Podcasts will be conversational and enlightening, at times funny and at times serious.
They'll describe the exhilarating experience of kayaking among crocodiles in the Everglades. They'll tell the story of how a mismanaged RV tank can lead to a "poop shower." They'll also discuss the flip side of history of some national monuments, as told by Native Americans they meet along the way.
For the couple, life on the road has been nothing short of an education on America's history. That's something they want to share with listeners.
"In our lifetimes, when we live in one little area and one culture, we would never meet these people," Brad Kirouac said. "In the podcast, we want to talk about culture in and around the parks."
'The beauty of national parks'
On Thursday morning, the couple was riding in their RV through Sioux Falls, South Dakota, with their dog, Finn, and a friend from Chicago, after a night in Badlands National Park.
Before that, they stopped at the Crazy Horse and Mt. Rushmore national memorials.
At this point, Matt Kirouac has been to about 30 parks. His husband has clocked 23. At each stop along the way, the couple said they've befriended countless strangers from across the country.
"My favorite thing about RV life is meeting people in the in-betweens," Brad Kirouac said. "That's the beauty of national parks."
During a recent trip to a rodeo in Wyoming, the couple met a woman named Tracy. She invited the couple to spend the night at her home in Pinedale, Wyoming.
At Tracy's house, the couple learned about the Green River Rendezvous, Pinedale's annual celebration of the area's Native American fur-trapping history.
"[These are] things we want talk about on the podcast, not just because it's controversial. Without those conversations, people won't learn about history."
The Badlands' arid, 80-degree climate holds a special place in Matt Kirouac's heart.
The New Hampshire native visited a few national parks as a child. But it wasn't until the summer of 2016 that he visited a park as an adult. That trip was to Badlands.
"I loved all of it so much," he said. "It was really amazing [and] exceeded my expectations. … It triggered this newfound interest in visiting these places."
Brad Kirouac grew up in the suburbs of Detroit. At the age of 17, he joined the U.S. Marines, which took him to places like Thailand and Afghanistan. But his travel experiences back home where somewhat limited.
"When I came out of the Marines, I came out of the closest, as well," he said. "[My family] flew to Arizona, where I was living at the time, and we went to the Grand Canyon."
The couple met in 2014 and married in 2015. They lived together in the Ukrainian Village until they bought the RV.
Bringing 'Parklandia' to life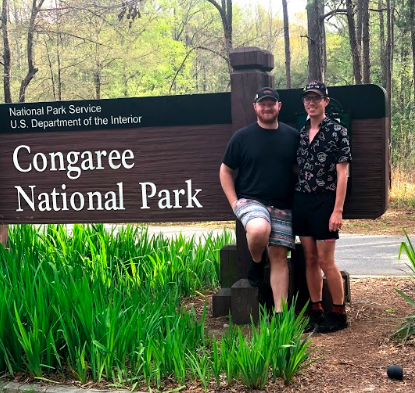 The actual recording of the podcast happens in Atlanta, at iHeart Radio's recording studio, Matt Kirouac said.
"We don't do anything remotely," he said. "We experience it, capture memories, take mental notes."
The couple did not immediately decide on a name for their podcast.
At first, Matt Kirouac liked the idea of "Badlandia," since it riffed on the Badlands as well as the popular TV show, "Portlandia."
"'Parklandia' really fit, since it's generally just about the parks, while maintaining that fun and upbeat Portlandia [and] Parks & Rec-type irreverence we were going for," Matt Kirouac said.
In addition to recording the podcast, both Matt and Brad Kirouac have been able to maintain the jobs they had during their life in Chicago.
A prolific food and travel writer, Matt Kirouac submits freelance pieces when he's feeling particularly inspired by an experience in the RV or in a park.
Lately he has written a lot for the Kampgrounds of America blog. (His portfolio includes work for Dining Out Magazine, Plate Magazine, Culture Trip, Zagat, Money Inc. and Food Fanatic.")
"Not having a mortgage to pay really helps," he added.
Brad Kirouac works for Burton's Maplewood Farms, an Indiana-based maple syrup company. Before buying the RV, Kirouac traveled across the country marketing the syrup.
Now, in between national park visits, the Kirouacs will stop at Western rodeos and other events to sell bottles of the Hoosier maple syrup.
Finn, the couple's mini Dachshund, has adjusted, too.
"It's cool to take him different places. For the most part, he never really left Chicago," Matt Kirouac said. "[Now he has seen] deserts, mountains, prairies. He's seeing all these new places for the first time."
Loving the road, yet longing for home
Matt Kirouac describes RV life as "minimalist."
"There's a lack of space, a lack of storage. No laundry. … No dishwasher," he said. "All those things I had, having to reset and re-approach all that. I've gotten somewhat used to it, but I still miss the comforts and amenities."
The good outweighs the bad, he said.
"I love just the memories that we make," he said.
The couple still longs for pieces of their former home in the Ukrainian Village.
A breakfast of coffee and donuts at Dark Matter Coffee's Star Lounge, 2521 W. Chicago Ave. Vegan chicken nuggets from Split Rail, 2500 W. Chicago Ave. Sushi rolls from Kai Zan, 2557 W. Chicago Ave.
They also miss their community.
"We're missing out on those interactions, with our friends in Chicago," Brad Kirouac said. "The longing for them, that's the hardest part."
When news broke that an alligator was found in the Humboldt Park lagoon, the couple wished they had been around to help their neighbors look for Chance the Snapper.
"We didn't live far from there," Matt Kirouac said. "That was a bummer."
"We went down to the Everglades in Florida and kayaked with crocodiles," Brad Kirouac said. "Not Chance the Snapper, though."
After about nine months on the road, the couple is currently en route to Chicago for a short stay in the Midwest. They have some advice for their former neighbors.
"Visit your own back yard," Brad Kirouac said. "Go to the Indiana Dunes. Go to the Pullman National Historic Monument … One's a 15-minute Uber, the other is within an hour-and-a-half drive."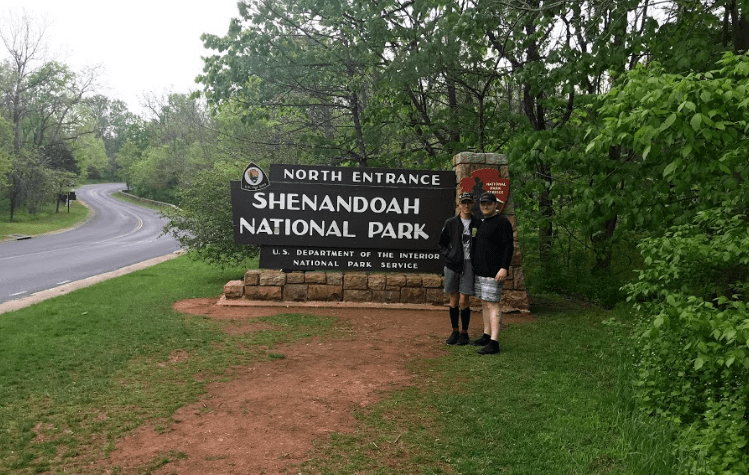 Learn more about the podcast on iHeart Radio's website.
Do stories like this matter to you? Subscribe to Block Club Chicago. Every dime we make funds reporting from Chicago's neighborhoods.