DOWNTOWN — We'll start with the bad news: Chance the Snapper, Humboldt Park's beloved alligator, is leaving Chicago permanently.
The gator, who was captured at the lagoon early Tuesday, will depart the city as early as Thursday, according to Animal Control. He's headed to the St. Augustine Alligator Farm in St. Augustine, Florida, which is actually a part of his species' native range, unlike Chicago.
And expert gator trapper Frank Robb said it's a good thing.
"It's pretty much a five-star resort for crocodilians," Robb said at Animal Care and Control. The farm has every crocodilian species — 24 to be exact — in one place, he said.
"No harm will ever come to him…He will have zero worries for the rest of his life. He will be on easy street," Robb said.  "I promise he will be living in luxury."
Robb, who has been an alligator trapper for 24 years and learned under the watchful eye of his uncle, said Chance will be in great hands with top crocodilian experts and researchers.
"There is no better place in the world for crocodilians," he said.
While Robb and Chance will say goodbye, for now, the expert trapper said he will visit him once a month during research trips to St. Augustine. 
"We will be buddies," Robb said.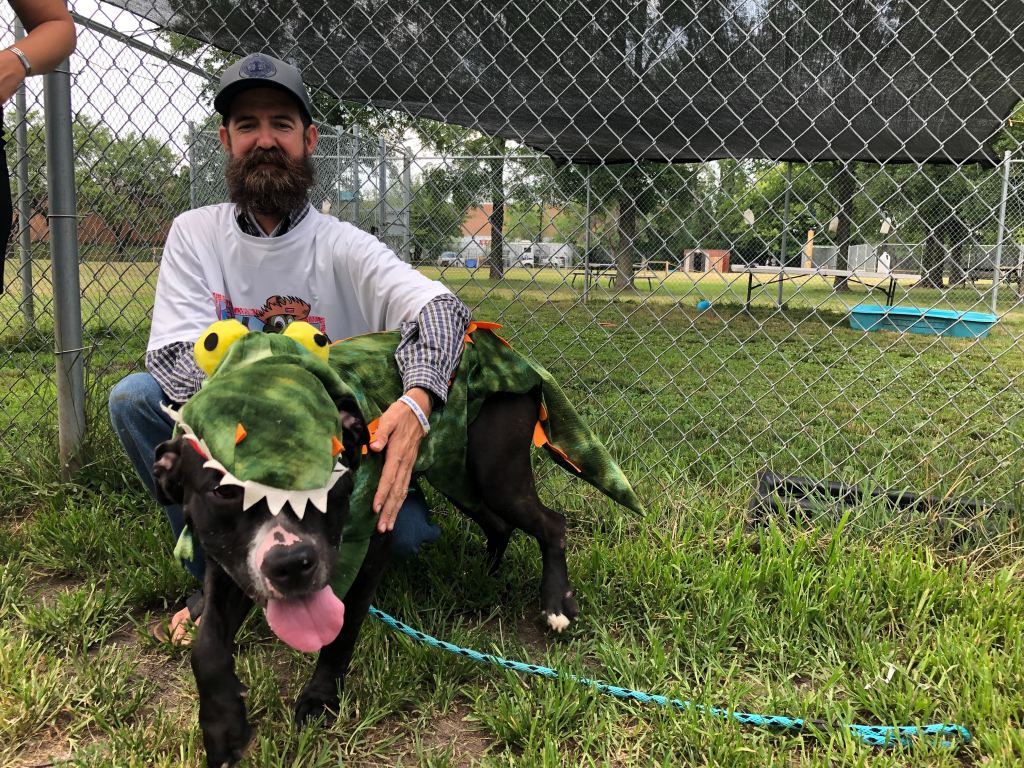 Animal Control was prepping Chance for departure on Wednesday.
Chance was first spotted at the Humboldt Park lagoon on July 9 and quickly captivated Chicago. Hundreds flocked to the park to spot the gator, cheering during rare sightings but otherwise enjoying the sun and spending time with family and neighbors at the water's edge.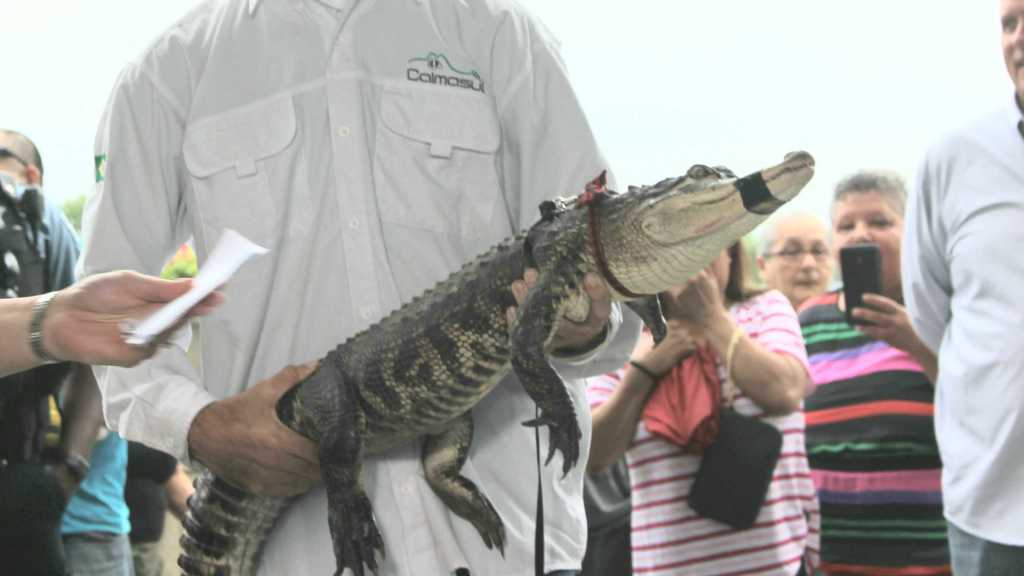 The city's fascination with Chance made national news.
Volunteers tried to catch Chance, but it wasn't until Robb was brought in from Florida that Chance was taken in. Robb reeled in the gator early Tuesday, noting Chance was about 5-and-a-half feet long and healthy but was tired.
Chance won over even more fans after wearing a red bow tie to the news conference announcing his capture.
Some had hoped Chance would find a home in Chicago, perhaps at the Lincoln Park Zoo or Shedd Aquarium, but those organizations said they had no plans to take in the crocodilian.
Instead, Chance will be sent to the St. Augustine Alligator Farm, which does conservation work for gators, crocodiles and other animals.
St. Augustine also happens to be the home base for Robb's trapping business, Crocodilian Specialist Services. He also does research with the alligator farm.
In the meantime, Chance's captor, Robb, has become something of a local celebrity. He spoke at a news conference, threw out the first pitch at a Cubs game and even turned on Buckingham Fountain on Wednesday morning.
Do stories like this matter to you? Subscribe to Block Club Chicago. Every dime we make funds reporting from Chicago's neighborhoods.
GATOR WATCH 2019 COVERAGE
The Guy Who Caught Chance The Snapper Is Blown Away By All The Chicago Love (And He's Single)
In Humboldt Park, Residents Say Gator Fever Was Good For Business: 'This Showed Our Beautiful Neighborhood In A Different Light'
Chance The Snapper, Humboldt Park's Beloved Alligator, Wore A Dashing Bow Tie To His Press Conference
Captured Humboldt Park Alligator Is 5-Foot-3, Healthy And Pretty Tired
With No New Humboldt Park Alligator Sightings In 24 Hours, Concern For Reptile's Health Rises
The Humboldt Park Gator Has A Name Thanks To Thousands Of Voters: Chance The Snapper
10 Things Alligator Bob Taught Us About Gators, Life And Everything In Between
As Humboldt Park Gator Watch Enters Day 3, Alligator Bob Says The Creature Is Getting Comfortable
Chicago's Alligator Search Highlights Illegal Pet Dilemma, But Experts Urge: Please Don't Just Dump Them
It's GatorWatch In Humboldt Park As Chicago Comes Together To Search For A Scared Alligator
How Did A Gator End Up In The Humboldt Park Lagoon? Here's How Experts Rescue Exotic Animals in the City
Yes, There's An Alligator Living In The Humboldt Park Lagoon … And Chicago Is Cheering It On
---
GATOR WATCH SWAG
Yes, we made shirts to commemorate this very Chicago news story. Designed by local artist Ryan Duggan, get your limited-edition tote and t-shirt here while supplies last.
All proceeds will benefit Block Club Chicago, an independent, nonprofit neighborhood newsroom.