ROGERS PARK — For nearly 40 years, if you wanted to find Kettle all you had to do was walk to the end of Pratt Pier. 
Croslene Kettle (Kettle to those who knew him) could usually be found sitting in his chair on the pier with three Bud Lights and his fishing poles. The Jamaica native — a Rogers Park resident for decades — loved the water and would often go for long swims in Lake Michigan to keep cool on a hot day. 
On Tuesday morning, while fishing on the pier, Kettle went for a swim. When he didn't resurface after a stretch, his friends got worried. When they finally found him and pulled him from the water, he was rushed to Presence Saint Francis Hospital where he was pronounced dead.
His drowning stunned his friends and rocked the neighborhood. Rogers Park friends said Kettle was a fixture in their lives — and the last person they'd expect to die swimming from his favorite spot.
'It will be forever known as Kettle's Pier'
On Wednesday morning, in remembrance of his friend, Ace Ujimori took the day off from work to fish at the spot where he and Kettle spent many days relaxing and shooting the breeze. 
"He was a Rogers Park institution," Ujimor said. "Kettle taught half the fishermen here how to fish and what to use."
Ujimori said Kettle was "relatively quiet if he didn't know you," but once he opened up he could be loud and friendly, with a bright, wide smile that people couldn't help but love.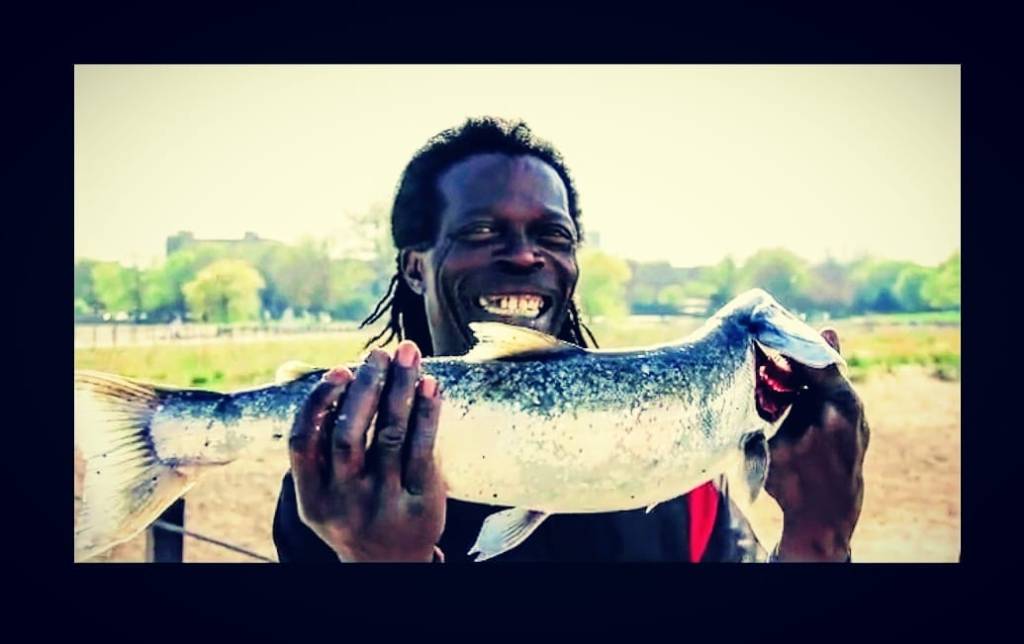 Ujimori remembered Kettle for his strong swimming, which made it harder to believe that Kettle drowned. Although the cause of death has yet to be determined, witnesses say emergency responders on scene performed chest compressions, leading many to speculate that Kettle may have had a heart attack in the water. 
"There is no way that guy could drown unless something else happened," he said. "The guy could swim like a fish."
Ujimori remembered a time when he was fishing the pier on an early morning. He thought he was the only person there, but suddenly a figure emerged from the water, hoisting himself from the lake. It was Kettle, having just finished a morning swim. He scared Ujimori half to death. 
Kettle wasn't always friendly, said Philip Jones, who came to the pier to remember his friend.
"Kettle had a gruff exterior but a very warm heart," he said.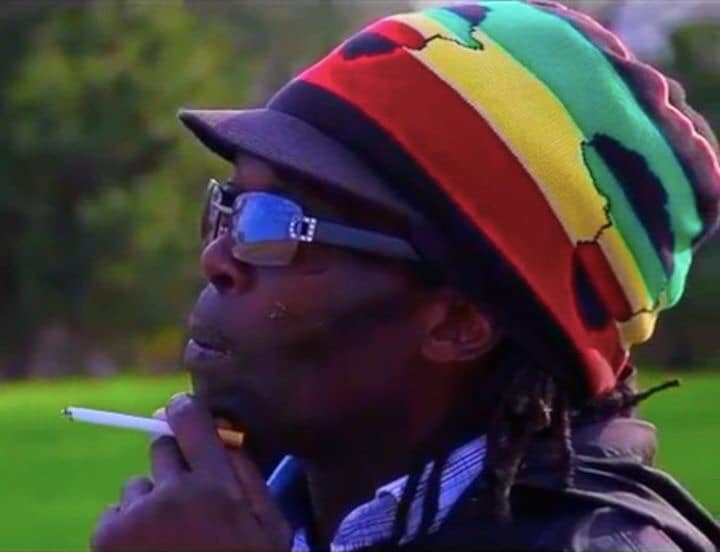 The group of regulars who fish the pier "are like family," Jones said. And just like with any family, sometimes families go through rough patches.
Jones recalled a morning when he and Kettle were at the pier during a time when they "were beefing."
Kettle had no bait. But he was a proud man, said Jones, and he wasn't going to ask to borrow any. 
"And I wasn't going to give it to him," he said, laughing at the memory.
So Kettle, always the stubborn one, strung six hooks together and cast his line without bait. A short time later, Kettle reeled in some small bait fish. Not long after that, he caught a large salmon. 
"He was one of the most resourceful people I ever met," he said. 
Jones saw that resourcefulness in action when they were fishing on a cold November day. Jones was ready to pack it up, but Kettle would have none of it. He told Jones to wait. Minutes later he came back with dry wood, twigs and newspaper. 
Kettle started a fire by rubbing two sticks together, a technique Jones thought only worked in the movies. 
"That's what me tell you," Kettle told Jones, in his thick Jamaican accent.
Once Kettle decided to do something, nothing could stop him, Jones said.
There is a corner at the end of Pratt Pier, known by locals as "Kettle's Corner." That's where Kettle would often cast his line, and more times than not, he was successful.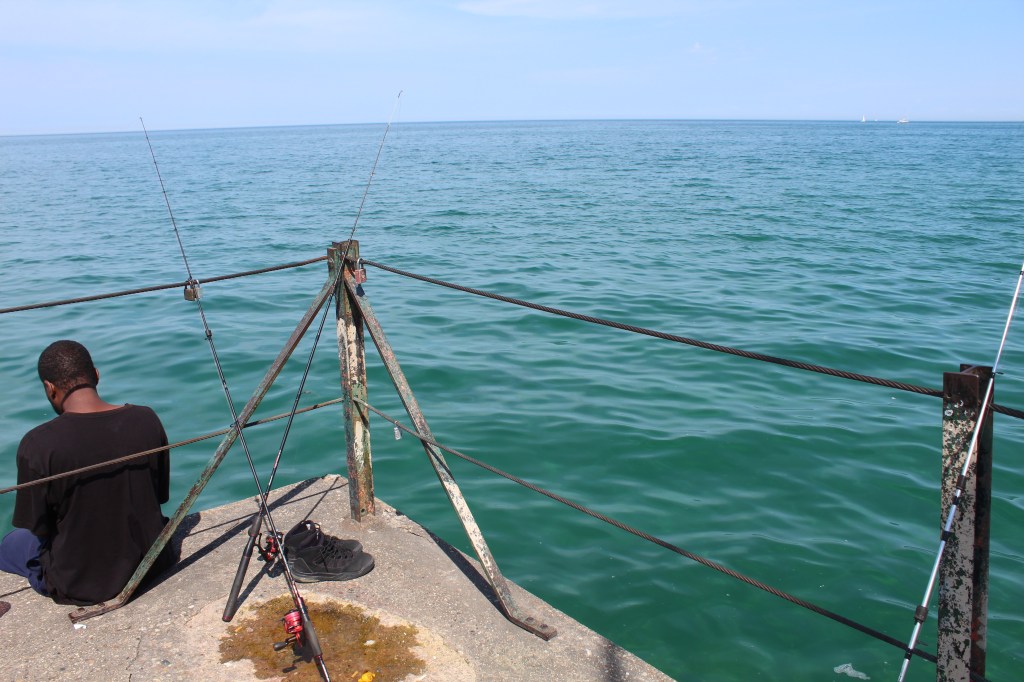 "No one has caught more fish on this pier than Kettle," Jones said.
Many from the neighborhood have proposed renaming the pier after Kettle, or perhaps adding a plaque in remembrance near the spot Kettle liked to fish. 
"It will be forever known as Kettle's Pier in my book," said neighbor Tyler Young.
A fixture of Rogers Park
If you didn't know Kettle from his time spent fishing the pier, you might have known him as the guy at the Oasis Tavern, a bar located just a few blocks from the pier at 6809 N. Sheridan Rd. 
For years, Kettle worked there in an unofficial capacity, helping out with odd jobs and whatever needed to be done. He didn't have a set schedule and would pop in from time to time, charming locals with stories about fishing and anything else.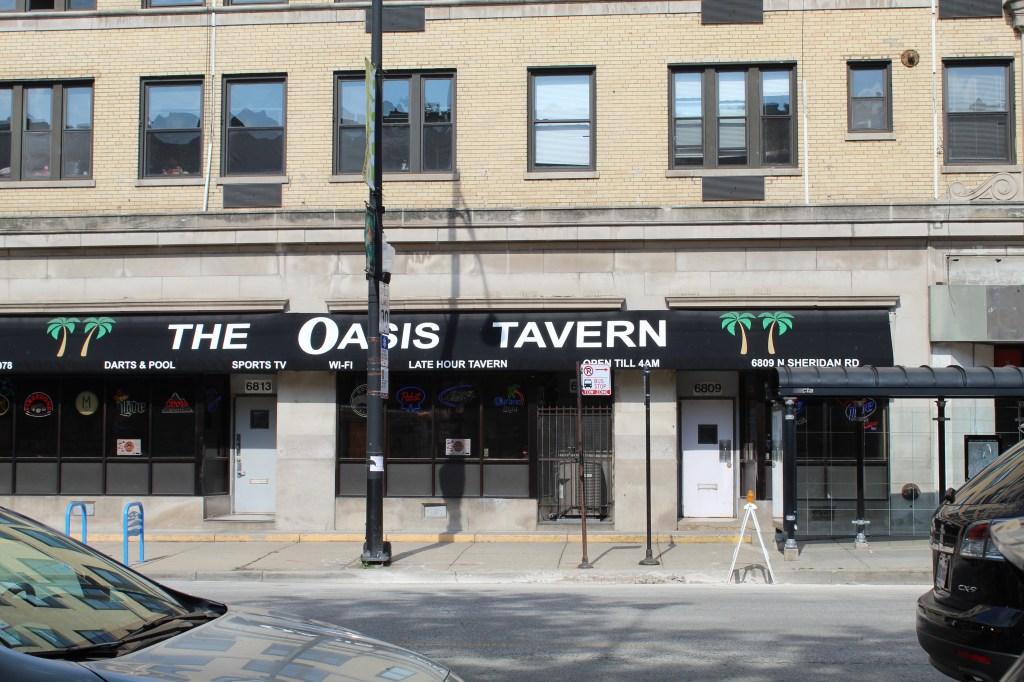 "He was genuinely a wonderful human," Rogers Park resident Jazz Conley said. "There was something about him that just made you feel like you had known him a lifetime."
Oasis Tavern regulars plan to raise a glass in remembrance of Kettle on Saturday.
Down the block from Oasis is a corner 7-Eleven where Kettle often frequented.
Juliet Aniamshaun, who works there, said she will remember having friendly arguments with Kettle about anything and everything.
"Anything stupid we would argue over," she said. 
Kettle once gave her a fur coat she still has today. She knew him for more 30 years and is going to miss him dearly.
"Kettle would always greet me with a warm smile and a 'Ya Mon,'" resident Andre Rodriguez remembered.
Anyone who met Kettle was drawn to him because he was an enigma. You had never met anyone like him before.
Oftentimes he could feel larger than life, friends said. He was once featured in a fishing documentary called "Pier Melodies."
Even his background is somewhat of a mystery to many who knew him well. He was born in Negril, Jamaica, according to friends (others said Kingston) but that is about as much as most were able to offer.
"Kettle was a private person when it came to his personal life," fisherman and friend Sam Favre said.
But for almost four decades, he was a Rogers Park resident through and through. He could have chosen anywhere to fish, said Jones, but he chose Rogers Park and said there was nowhere else in the world for him.
In a video shared by the Rogers Park Chamber of Commerce Wednesday, Kettle described his love for Rogers Park.
"There's something about Rogers Park that I love," he said. "If I leave I will still come back. I will still come back to Rogers Park, cuz I love it. I love the people. They are great with me."
"If Rogers Park was a tapestry it could not be woven without the threads of Kettle," Jones said. 
Kettle loved to BBQ and would often grill near the beach, at community events and of course, down by the pier. He was known for his famous jerk sauce and would supply Vee Vee's African Restaurant with the sauce each year during Taste of Chicago. 
He was a wealth of knowledge, especially when it came to fishing. And although he taught many Rogers Park residents how to fish the pier, he was a tough teacher who expected a lot out of his neophyte fisherman. 
It was hard to imagine that he was 64 because he was so active, swimming in the lake and biking around Rogers Park.
He was always grateful to be outside doing what he loved best, and friends remembered that he would often say that as long as you have a rod in the water, you had a chance to catch a fish. 
In 2015, he told DNAinfo that sometimes he wouldn't catch any fish, but that it didn't deter his spirit. 
"We just enjoy Mother Nature," he said.
Although Rogers Park residents are still mourning his loss, many agreed that losing Kettle near the pier almost seems poetic. 
"He fished that pier since the early 80s," Young said. "In a weird way, if someone told me his life would end there, I probably would have chuckled and agreed. Hell, most everyone who knew him would have probably agreed. He loved it there."
"One might be so lucky to die in the way they lived," Ujimori said.
Do stories like this matter to you? Subscribe to Block Club Chicago. Every dime we make funds reporting from Chicago's neighborhoods.