PILSEN — The Commission on Chicago Landmarks is set to vote on a contested plan to designate a 1.5 mile stretch along 18th Street in Pilsen into a historic landmark district Thursday. 
The nine-member commission will make a recommendation on a proposal aimed at preserving about 850 Baroque-inspired buildings constructed between 1875 and 1910 along with murals painted in 1978 and onward.
If approved, the Pilsen historic landmark district will be among the largest in the city and it's the first time murals would be included in a landmark designation.
The meeting will take place at the Cook County Board Room, 118 N. Clark St., Room 569 at 12:45 p.m.
Since property owners would have more hoops to jump through if the district is created, they'd be eligible for some financial assistance, including permit fee waivers for basic improvements, property tax reductions, property tax freezes and tax credits for more substantial projects, the city said.
If approved Thursday, the City Council could vote on the measure in the coming months.
Last month, the proposal was met with mixed responses from community members and residents.
Related: Can Pilsen Homeowners Afford A Historic Landmark District? Worried Residents Ask City To Delay Designation
Ahead of their April 24 meeting, the Landmarks Commission received 65 letters in opposition to the designation from property owners and five expressing support.
During the meetings, some residents said the plan would preserve the character and integrity of the neighborhood by preventing developers from razing historic buildings and replacing them with generic condo buildings.
"If we don't get landmark status, I'm afraid developers are going to come in and destroy what neighborhood is still left," Pilsen resident Robin Rodgon said during the April 24 hearing.
But others worried that the costs associated with living in a landmark district would be too high for longtime residents.
During an April 16 meeting, Alderman-elect Byron Sigcho Lopez said it was the first time he was hearing about the proposal and was concerned about how the process was being "fast-tracked." 
Sigcho Lopez called for more time in order for the project to be vetted by residents.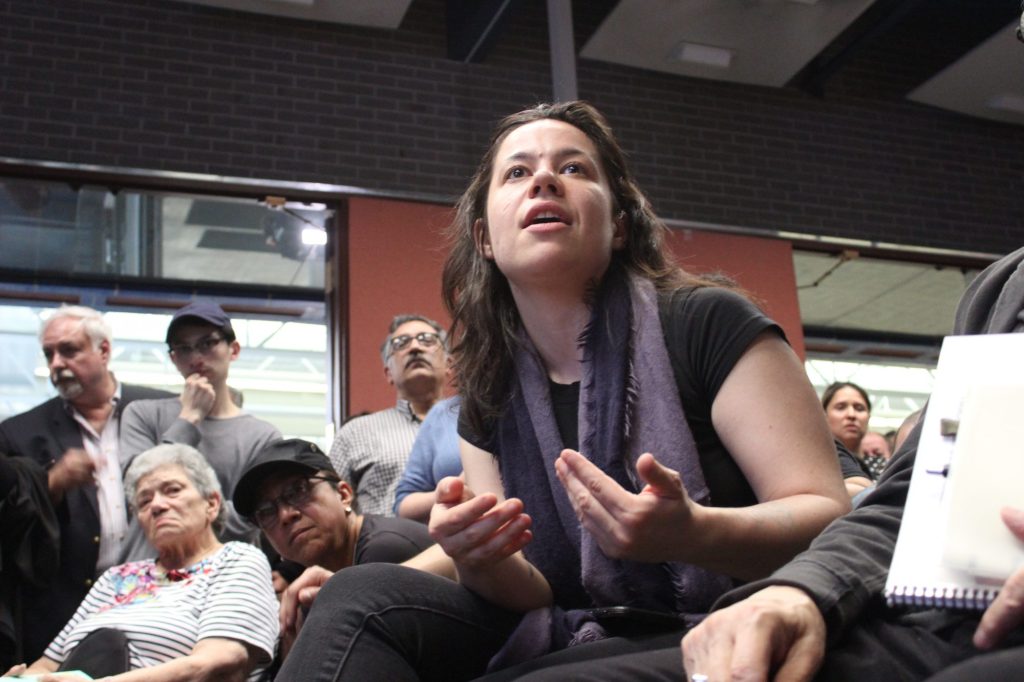 Several residents echoed Sigcho Lopez, saying two meetings was not enough time to fully absorb the impact the designation would have on property owners, or how a historic district would play out in a community that has seen the exodus of Mexican families in recent years.
"There's just not enough time for residents to really know what this whole proposal is about," Vicky Lugo, a former resident of Pilsen whose mother owns property in the neighborhood told Block Club Chicago on April 16. "It might be a good idea. It might not. But we don't know everything it contains because this is a complex issue."
Related: Should Pilsen Become A Historic Landmark District? Some Say City Is Trying To 'Shove This Down Our Throats'
Expedited Process
The landmarking process was initially set to extend late into the summer, but was expedited after the city Landmarks Commission denied a request to raze three Pilsen buildings at 1730-34 W. 18th St. in March.
Since that permit was denied, city code requires the Landmark Commission hold public meetings and decide whether or not to turn the area into a landmark district within 90 days. Essentially, they can't deny a land owner permission to do what they want with their property and then drag out the process for years.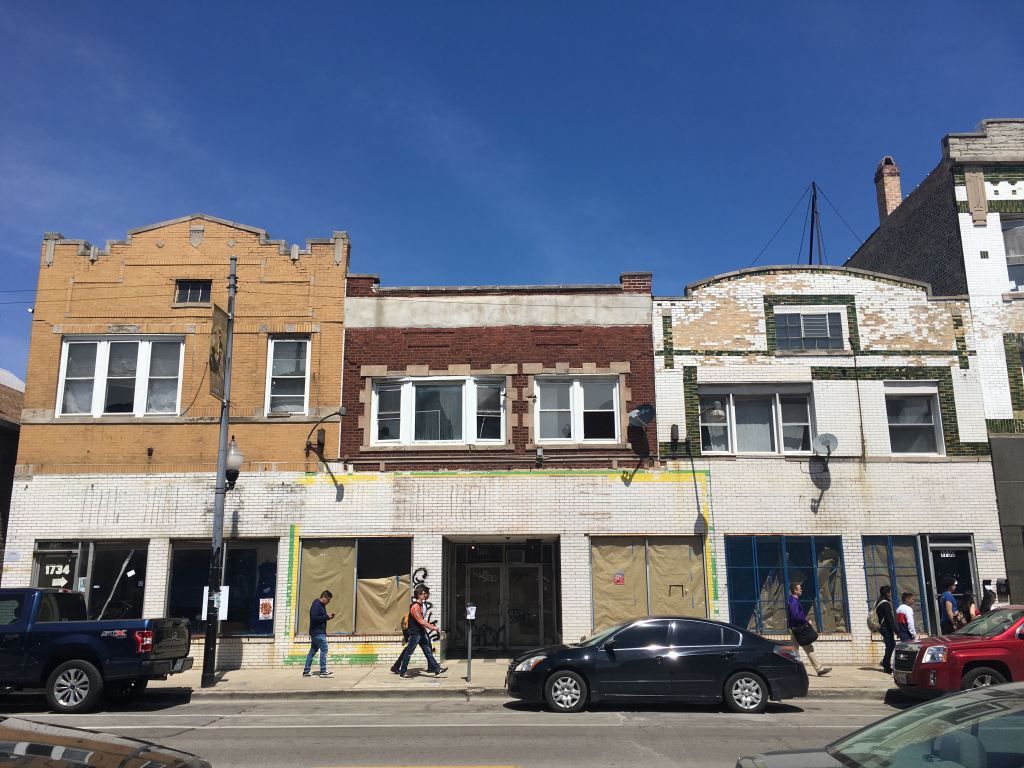 City Council has an additional 90 days to vote on the commission's recommendation, according to city code.
If no such recommendation is made within the timeframe, the demolition permit is then approved and the buildings are allowed to be demolished.
Origins of the Pilsen Historic District
In 2006, the majority of the Pilsen neighborhood was designated a landmark in the National Registry of Historic Places. In that same year, a Quality of Life plan was created and it requested the preservation of murals in the neighborhood. While these designations celebrate the architectural significance of the neighborhood, they don't actually protect buildings.
In 2017, the Department of Planning and Development recommended a local landmark district for Pilsen, which would offer concrete protections for the existing structures.
Last fall, city officials unveiled the Pilsen Landmark proposal — one component of a five-part strategy aimed at preserving the Mexican and Mexican American communities in Pilsen and Little Village. 
RELATED: City Vows To Keep Mexican Culture Alive In Pilsen, Little Village With New Affordable Housing Plan
In December, the city's Landmarks Commission approved a preliminary landmark recommendation that covers 1.5 mile stretch of 18th Street,  Blue Island Avenue as well as residential blocks bound by 18 Street, Ashland Avenue, 21st Street and Racine Avenue in Pilsen.
The designation would require building permits to be reviewed by the Landmarks Commission to ensure a proposed project doesn't diminish or destroy the historical or architectural integrity of a building's exterior facade — which is anything visible from the street, city officials said.
Among the buildings in the landmark district are: Nemecek Photo Studio/Flats at 1439 W. 18th Street, which is home to Jumping Bean; Schlitz Brewery-Tied House, 1870 S. Blue Island Ave.; Store and Flat, 1529 W. 18th Street; Thalia Hall, 1215-1225 W. 18th St.; Joseph Jungman Elementary School; and St. Procopius Church, 1641 S. Allport St.
Among the 70 murals aimed to be preserved are: Mis Raices Son Mi Inspiracion (My Roots Are My Inspiration) at 1241 W. 19th St. by Javier Chaviza; Declaration of Immigration at 1800-08 S. Blue Island Ave. by Yollocalli Arts Reach and Salvador Jimenez-Flores; and All about the Women Mariachi at 1757 W. 18th Street by Alejandro Medina.
There are 59 Landmark Districts and nine extensions across Chicago, according to the Department of Planning and Development.
Read the report on the Preliminary Designation here.