ALBANY PARK — The 33rd Ward has a new alderman.
In the closest race of the 2019 election, Ald. Deb Mell conceded Saturday and Rossana Rodríguez-Sánchez will be sworn in as alderman of the Northwest Side ward on May 20.
"After 25 days of counting and reviewing, it is clear that with 11,500 ballots cast, I will not have the 14 votes necessary to serve another four year term," Mell said in a Saturday afternoon Facebook post.
Mell used the post to thank her supporters, staff and the communities in her ward, saying serving as 33rd Ward alderman has been the "greatest honor of my life."
Mell, the daughter of political powerhouse and former Ald. Dick Mell, has presided over the diverse 33rd Ward since 2013. She was appointed to replace her father in 2013, who had held the seat since 1975.
Mell was the first openly gay woman to serve on the Chicago City Council. She is also the sister-in-law of disgraced former Illinois Gov. Rod Blagojevich.
"While the vote totals show a ward that is evenly divided, I believe it is time for us to come together and support our new Ald. Rossana Rodríguez-Sánchez," Mell said. "I have reached out and congratulated Rossana and her team, they ran a hell of a race. I wish her the very best as she moves into the position."
On April 17 after election results continued to show Mell and Rodríguez-Sánchez less than 15 votes apart, Mell said she owed it to her supporters and staff to seek a partial recount.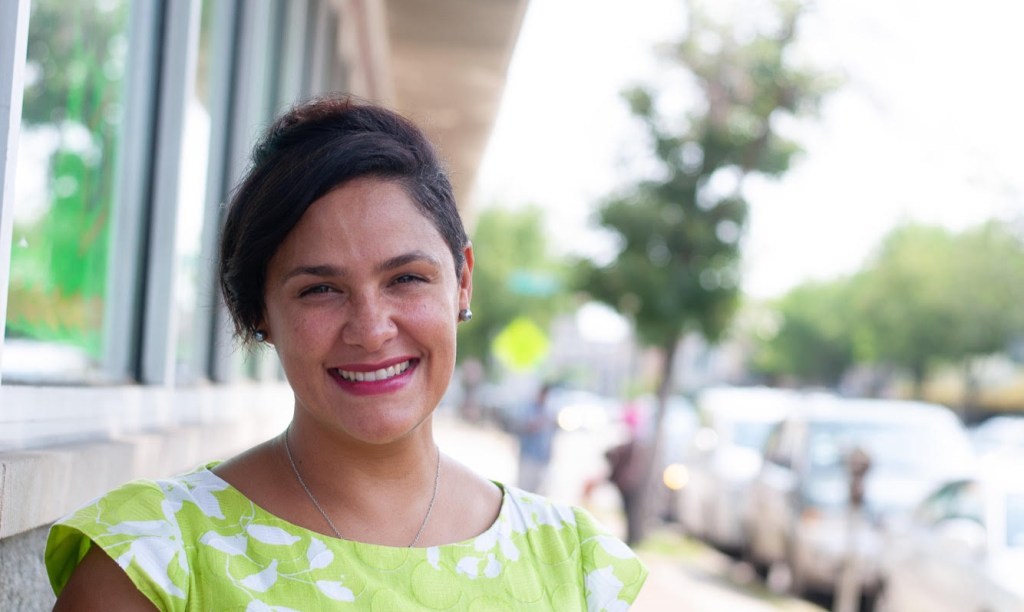 The certified results from the Chicago Board of Elections showed that Rodríguez-Sánchez got 50.06 percent of the vote while Mell got 49.94 percent of the vote. Mell lost her seat by 13 votes.
At the time Chris Poulos, Rodríguez-Sánchez's campaign director, was skeptical a partial recount could lead to a change in who won the race. He'd been on the other end of the process when he was part of Tim Meegan's failed 2015 challenge to Mell.
"What you're kind of doing with a recount is just spending all this time and resources and getting your supporters' hopes up," Poulos told Block Club. "In 2015, with Meegan, we had to make the calculation it was a reckless move and not a good use of resources. It's also unfair to ward residents who made a decision in this election."
Rodríguez-Sánchez will be the ward's first Latinx alderman and the fifth Democratic Socialist elected to City Council this year. She celebrated her win with supporters before Mell's concession.
"Every door knocked. Every vote counted. On Thursday, the results of our race will be certified and Rossana Rodriguez will be the next alderman of the 33rd ward," her campaign said on Facebook. "This was an incredibly close race, and every last one of us played a part in this historic victory."
The 33rd Ward includes parts of Ravenswood Manor, Avondale, Albany Park and Irving Park.
You can read Mell's full statement below:
RELATED:
Ald. Deb Mell Asks For Partial Recount In 33rd Ward Alderman Race: 'I Owe It To My Supporters And Staff'
In 33rd Ward Race Too Close To Call, Less Than 40 Percent Of Voters Cast Ballots
Ald. Deb Mell To Face Activist Rossana Rodriguez In 33rd Ward Runoff
Rossana Rodriguez Takes Narrow Lead Over Ald. Deb Mell In Too-Close-To-Call 33rd Ward Race
Ald. Mell 'Disappointed' After Election Guide Labels Her A 'Disservice To White Dykes,' But Author Of Guide Says It Wasn't Homophobic
The Perils of Aldermanic Clout Debated At 33rd Ward Forum As 3 Candidates Vie For City Council Seat