ALBANY PARK — In the closest race of the year, Democratic Socialist Rossana Rodríguez-Sánchez is the winner of the 33rd Ward aldermanic election, defeating Ald. Deb Mell and putting an end to her family's longtime hold on the seat.
Rodríguez-Sánchez, a community activist, beat Mell by just 13 votes out of more than 11,000 counted, according to final unofficial results from the Chicago Board of Elections.
The results won't be officially certified until Thursday, but the counting is over and Mell came up short. In another razor-thin race, Ald. James Cappleman held onto his seat by just 25 votes.
The runoff election was held April 2, but the results were so tight — Rodríguez-Sánchez led that night by just 64 votes — no one could declare victory or concede defeat until mail-in ballots were counted. That process concluded Tuesday. While Mell creeped closer as the remaining ballots trickled in, she never overtook Rodríguez-Sánchez.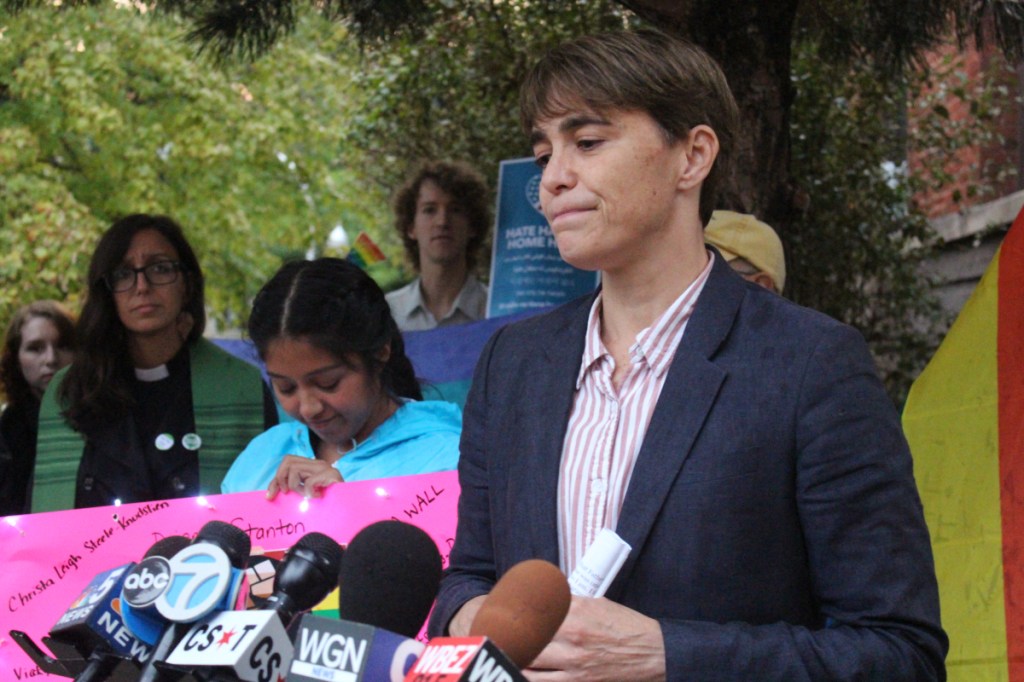 The final weeks of counting amounted to overtime of a two-round battle that started with the Feb. 26 election. With three candidates in that race, no one got the more than 50 percent needed to win outright.
Rodríguez-Sánchez and Mell both got about 41 percent of the vote, forcing the April 2 runoff.
Rodríguez-Sánchez scheduled a victory party for 7 p.m. Thursday at Surge Billiards, 3241 W. Montrose Ave.
"Every door knocked. Every vote counted. On Thursday, the results of our race will be certified and Rossana Rodriguez will be the next alderman of the 33rd ward," according to a post by her campaign. "This was an incredibly close race, and every last one of us played a part in this historic victory. We built it together, and now it's time to celebrate together!"
Mell's had close calls before. In 2015, she narrowly defended her City Council seat by just 17 votes.
Rodríguez-Sánchez aimed to make history as the ward's first Latinx alderman and be the fifth Democratic Socialist elected to City Council this year.
The challenger is also popular among progressive groups, getting 13 endorsements that included the National Nurses Union, Democratic Socialists of America and the Chicago Teachers Union.
Mell, the daughter of political powerhouse and former Ald. Dick Mell, has presided over the diverse 33rd Ward since 2013. She was appointed to replace her father, who had held the seat since 1975.
Mell is also the sister-in-law of disgraced former Illinois Gov. Rod Blagojevich.
Mell has called her critics' labeling of her as part of the political "Machine" an "easy out."
During her reelection campaign Mell was endorsed by the Chicago Sun-Times, the LGBTQ Victory Fund, the Equality Illinois PAC and the Chicago AFL-CIO.
Throughout the campaign, Mell and Rodríguez-Sánchez have said they want to build more affordable housing, improve public schools and protect immigrant communities and LGBTQ residents.
The 33rd Ward covers parts of Ravenswood Manor, Avondale, Albany Park and Irving Park.
RELATED:
In 33rd Ward Race Too Close To Call, Less Than 40 Percent Of Voters Cast Ballots
Ald. Deb Mell To Face Activist Rossana Rodriguez In 33rd Ward Runoff
Ald. Mell 'Disappointed' After Election Guide Labels Her A 'Disservice To White Dykes,' But Author Of Guide Says It Wasn't Homophobic
The Perils of Aldermanic Clout Debated At 33rd Ward Forum As 3 Candidates Vie For City Council Seat
Do stories like this matter to you? Subscribe to Block Club Chicago. Every dime we make funds reporting from Chicago's neighborhoods.