UPTOWN — After two post-Election Day weeks of counting votes in a race with razor-thin margins, Ald. James Cappleman held onto his seat in the 46th Ward by just 25 votes.
After tallying mail-in ballots, provisional ballots and overseas ballots, Cappleman maintained a razor-thin lead over Marianne Lalonde, according to unofficial final election results from the Chicago Board of Elections.
The results won't be officially certified until Thursday, but all of the ballots have been counted. In an even closer race, Ald. Deb Mell lost her re-election bid by just 13 votes.
"I'm feeling pretty good," said Cappleman on Tuesday.

Although Cappleman believes that Lalonde will challenge the vote totals, Cappleman feels confident the results will be upheld.

"My attorney with decades of experience has never seen success in changing the outcome when there is a differential of 30-plus votes," he said. "But everyone has a right to do what they think is best."

Lalonde could not be reached for comment on Tuesday.

Cappleman received over 44 percent of the vote total in the February election, forcing him into a runoff. He seemed to be on solid ground, but on April 2, as vote totals started rolling in, it became apparent it would be a tight race.

"It's going to be a nail-biter," he said on election night. "Aren't elections fun?"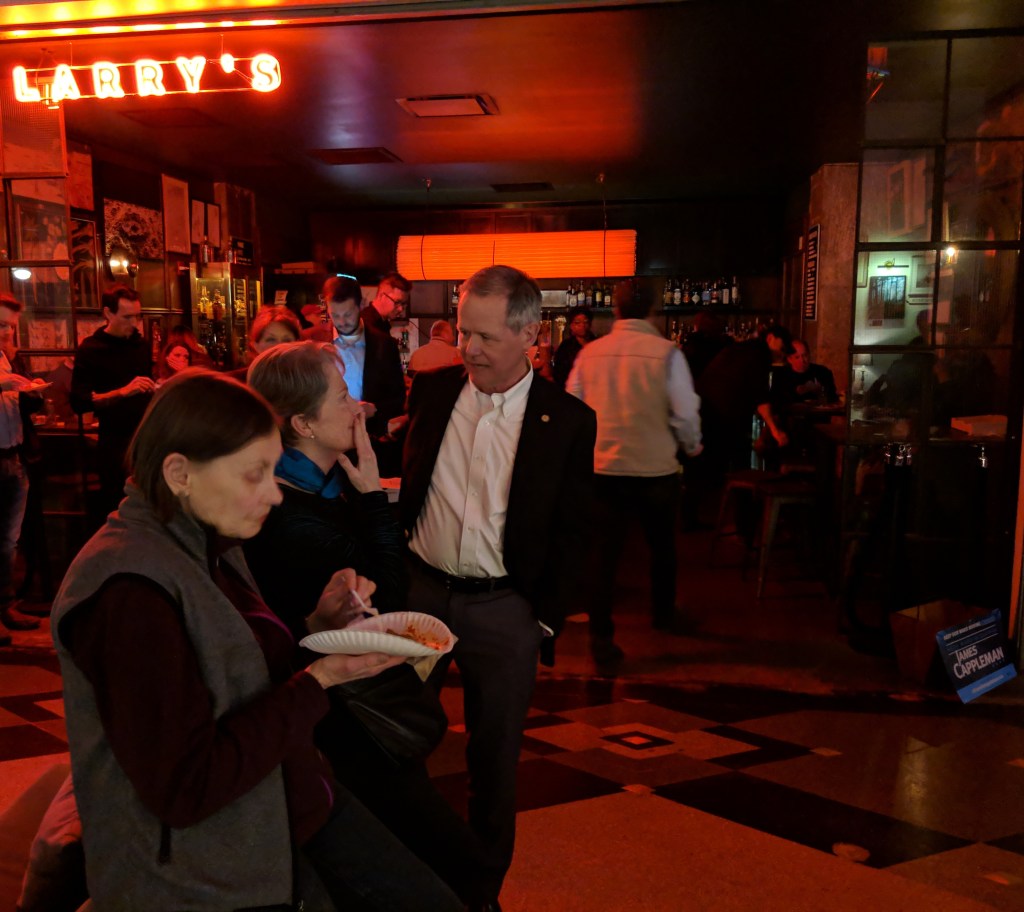 What was supposed to be a victory party turned into weeks of waiting for the Chicago Board of Elections to certify all remaining ballots.

Related: In 46th Ward, Voters Must Wait Weeks To Find Out Whether Cappleman Or Lalonde Won Election

With Lalonde garnering 49.89 percent of the vote total, Cappleman knows he has work to do to appease voters who went against him this time around.

"I'll continue to focus on moving this ward forward in a way that benefits everyone," he said.

Cappleman said affordable housing will continue to be at the forefront of his mind, but the close election result won't change how he operates.

"I'm in agreement [with Lalonde] that we need to continue to bring more affordable housing to the ward," he said. "This ward ranks number one with the most government housing in the city, no ward comes close. Under my leadership we have brought in even more government housing, and I'm going to continue to do that."

Cappleman said he especially wants to focus on the lowest earners, living on Supplemental Security Income. Those individuals are bringing in only $771 a month and their rent shouldn't exceed $257 a month, according to Cappleman.
"Right now that doesn't exist in the state of Illinois. It has to be subsidized," he said.

Cappleman lamented the soaring price of rent in the city and throughout the country. He said he was looking forward to working with his colleagues and Mayor-elect Lori Lightfoot to address what is quickly becoming a housing crisis.

During the race, Lalonde attacked Cappleman for his handling of Lincoln Yards. She also accused him of cowing to developers, an accusation that Cappleman vehemently denies.

Cappleman attacked Laldone's inexperience and lack of time in the ward. He ran on his record of bringing business to the ward and making Uptown a safer place to live.