CHATHAM — Trap House Chicago owner Mashaun Hendricks sits on a broken stereo speaker in a seemingly abandoned retail space.
The walls need a new coat of paint, many of the light fixtures need repair and a bare floor with missing floorboards makes up half of the space. But this is exactly how Hendricks' envisioned his new shop to look.

Hendricks considers the overhaul of this space — a "concept store" — part of his art practice for his streetwear brand Trap House Chicago. Trap House is a long-term pop-up shop that aims to transform abandoned retail spaces in communities of color. Hendricks opened his first concept store in Auburn Gresham in October 2017. After a year on 79th and Ashland Blvd., Concept Store 001 shut its doors and Concept Store 002 is ready to open in a new community: Chatham.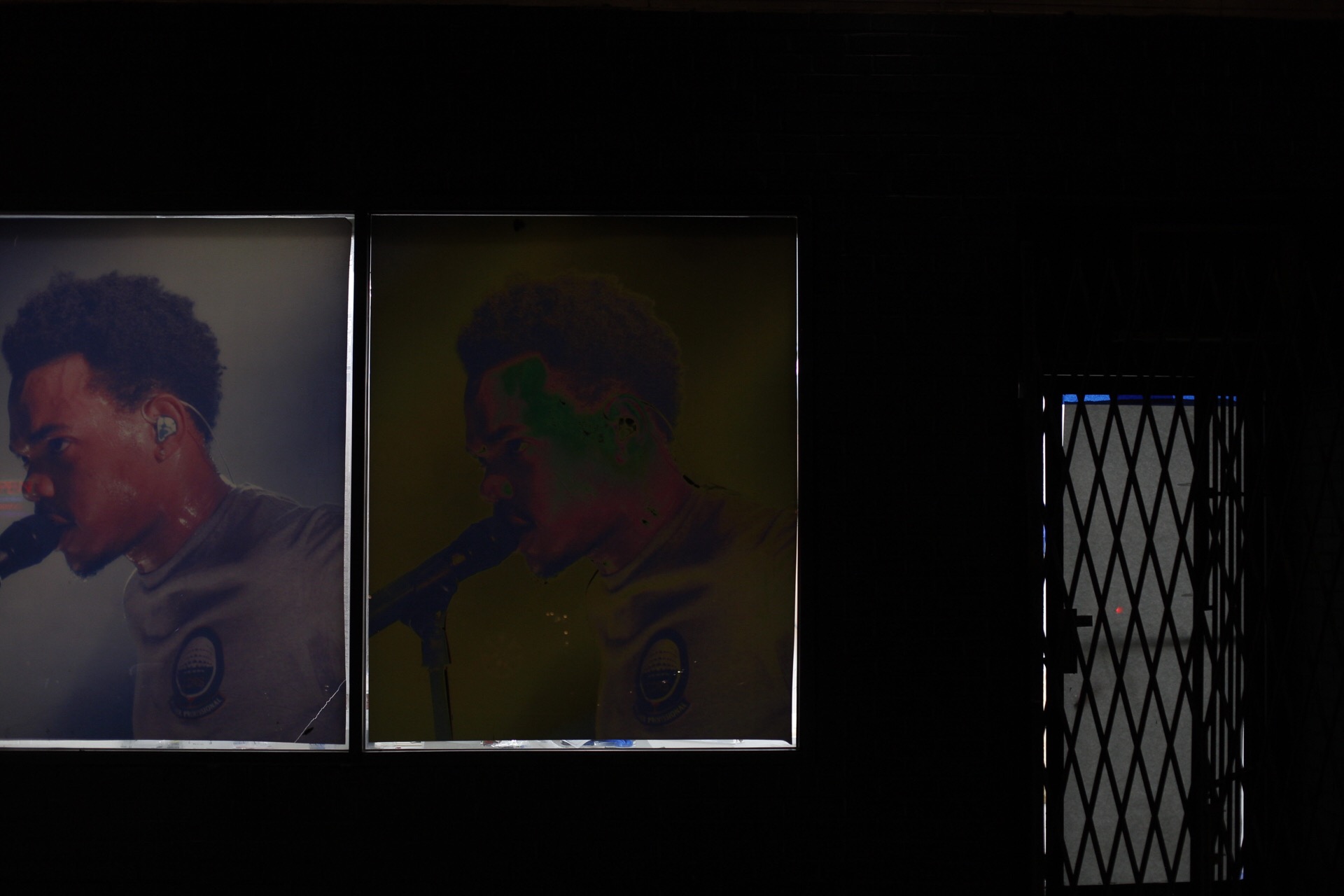 "Chatham is the community I want to be in, 79th and Cottage is a location I want to be in." Hendricks said. "There are Black-owned businesses opening up and down 79th Street. It is an honor to be a new business that is opening; this is a rich community."
PREVIOUSLY: After A Year In Gresham, Trap House Chicago Bringing Streetwear And Restorative Justice To A New Shop Soon
Hendricks founded Trap House Chicago in 2012. He decided to use his experience as a restorative justice practitioner to create a new streetwear brand, designing t-shirts with messages of hope, resilience and anger toward racism and the oppression of people of color. Concept Store 001 was the first physical home for the brand, doubling as a restorative justice hub in the community.

The road to opening a second shop hasn't been easy for the Hendricks, who struggled to find funding for his move.

"I didn't have the cash flow to produce another collection, so I started a Kickstarter Campaign," he said. "I went in to the Kickstarter with a great deal of confidence, seeking to raise $38,000 for another concept store and a permanent location. The Kickstarter did not go as I thought it would, we raised $2,000." 

Despite not securing funding for a permanent location, Hendricks' moved forward with his plans for another concept store with the help of a few small investors.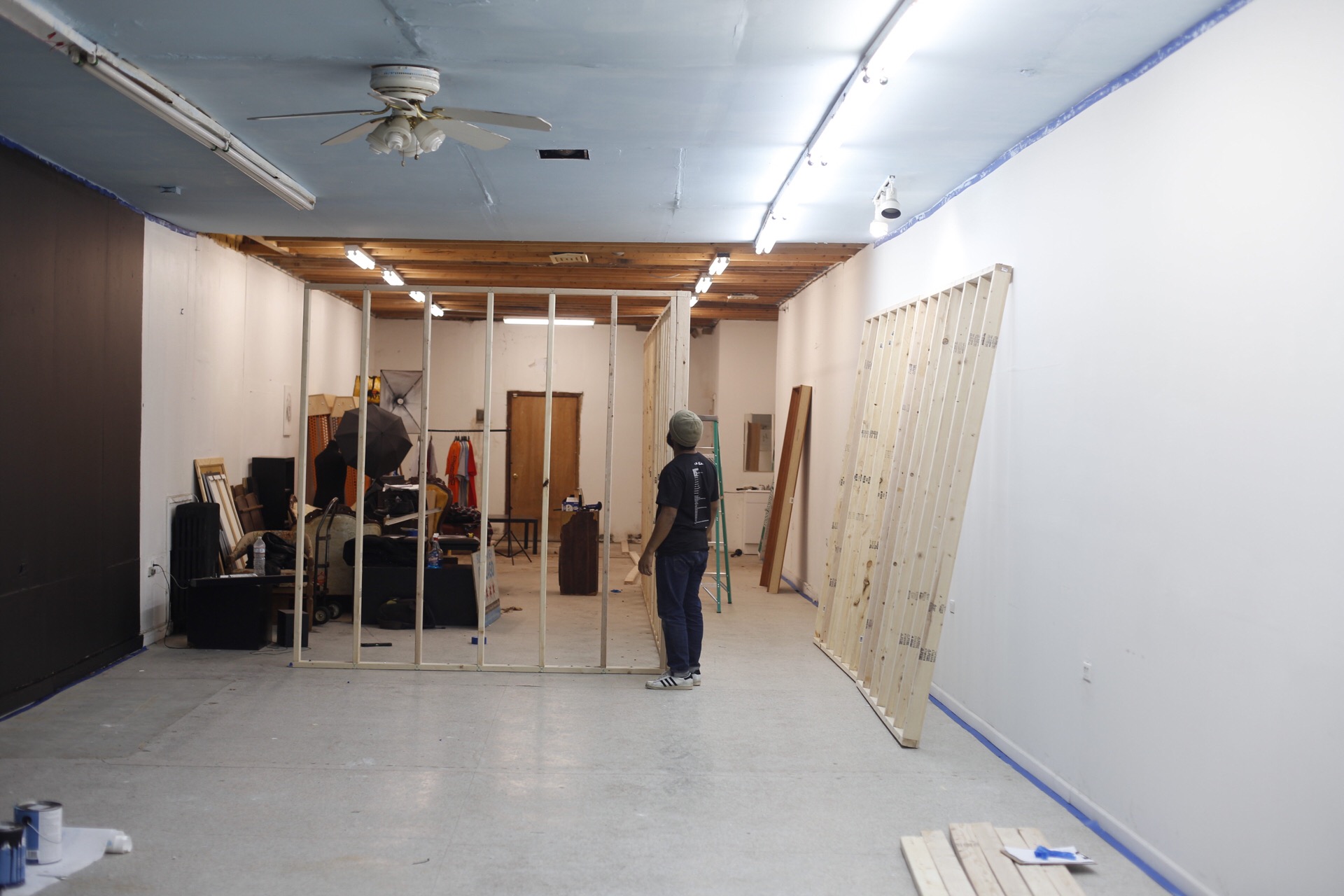 Now, he sits in his newly acquired space reflecting on the mistakes he made at his first shop, and how to make an even larger impact in his new community.

"I am going to be more aggressive in engaging community members with this store," he said, "making my message louder and taking it to the streets more."

The message in Chatham is the same one he spread throughout Auburn Gresham: reduce crime and violence by creating a thriving local economy and educating and healing the community through restorative justice practices.

Concept Store 002's new neighbor, Haji Healing Salon, a yoga and alternative healing studio, has a similar message and owner Aya-Nikole Cook says she is excited to share a corner with Trap House.

RELATED: Haji Healing Salon Aims To Be 'Oasis And Sanctuary' On Bustling 79th Street In Chatham

 "Mashaun and his work are inspiring. Our businesses are very complementary to each other and I'm excited to have Trap House so close," Cook said.
She described what is happening in Chatham as a "renaissance."
"There are black people creating the change we want to see for our own people here. With the Black Mall and Bop Biz Center up the street, the new event space and pop-up restaurant The Woodlawn less than a mile away and other new businesses being called to [79th Street] to occupy empty storefronts, we'll very soon see a new 79th St.," she said.

Trap House's Concept Store 002 located at 744 E. 79th St. is set to open on Dec. 21 at 5 p.m. There will be an opening ceremony at 7 p.m. featuring performances from local musicians and visual artists. The event is free and open to the public.
Do stories like this matter to you? Subscribe to Block Club Chicago. Every dime we make funds reporting from Chicago's neighborhoods.