CHATHAM — A Chicago native aims to make Haji Healing Salon, a new wellness studio in Chatham, a "beacon of light" on 79th Street.

Although the healing studio has been been open seven months, owner Aya-Nikole Cook hosted a grand opening celebration Sunday at the studio, 746 E. 79th St. The day featured 12 hours of services, including yoga classes, massage and acupuncture.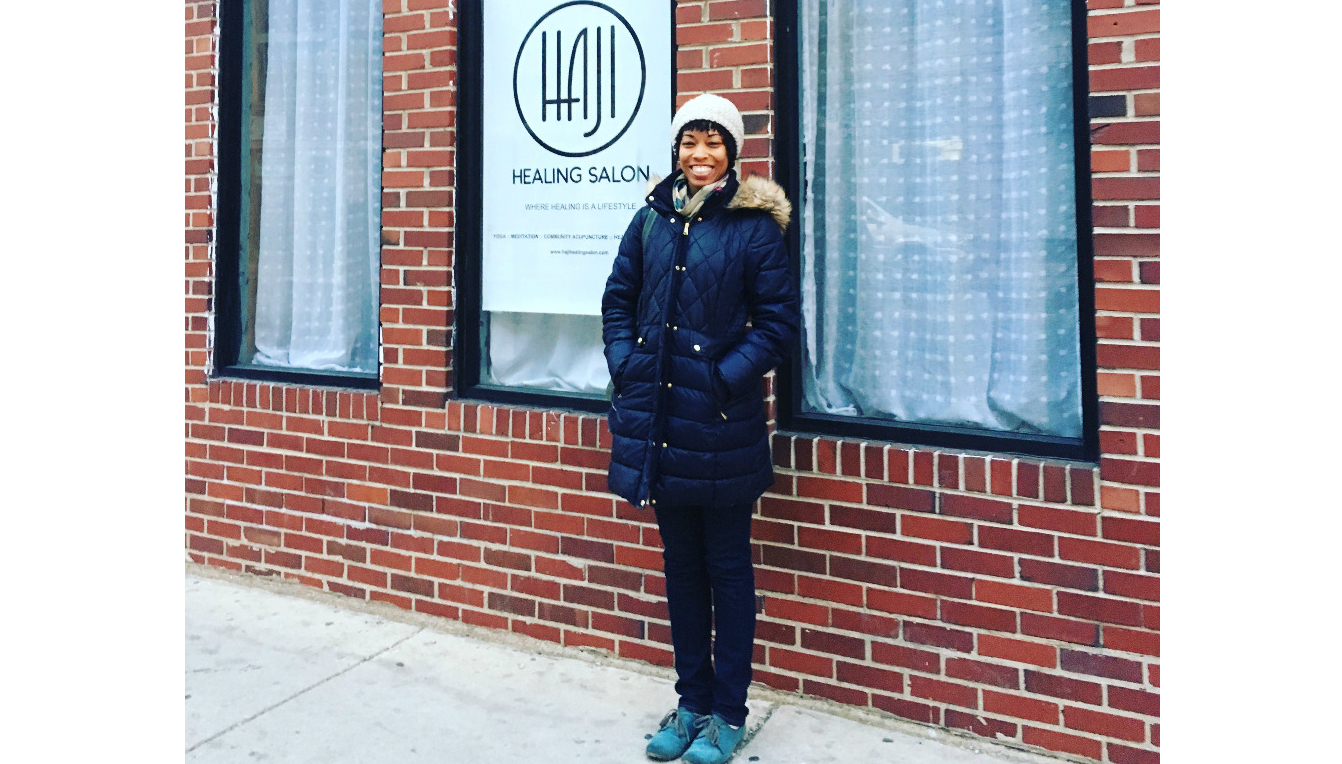 Cook, 43, said the salon aims to offer acupuncture and other services to South Siders that aren't typically found south of Downtown. In the past, she's had to drive far away for treatment, she said.
Customers walking into Haji from bustling 79th Street are always surprised by the salon's peaceful feel. 
"They say it feels like an oasis and a sanctuary," she said. 
Haji Healing Salon offers 60-minute community acupuncture sessions for $25, yoga classes starting at $10, 30-minute chair massages for $35 and 30-minute Reiki-energy healing sessions for $35, among other services. Treatments and classes can be booked online. 
Joyce Weathington, 62, a resident of the Chatham/Park Manor area, spent most of Sunday at the salon — and is already making making plans to return. There's nowhere else in the neighborhood like it, she said.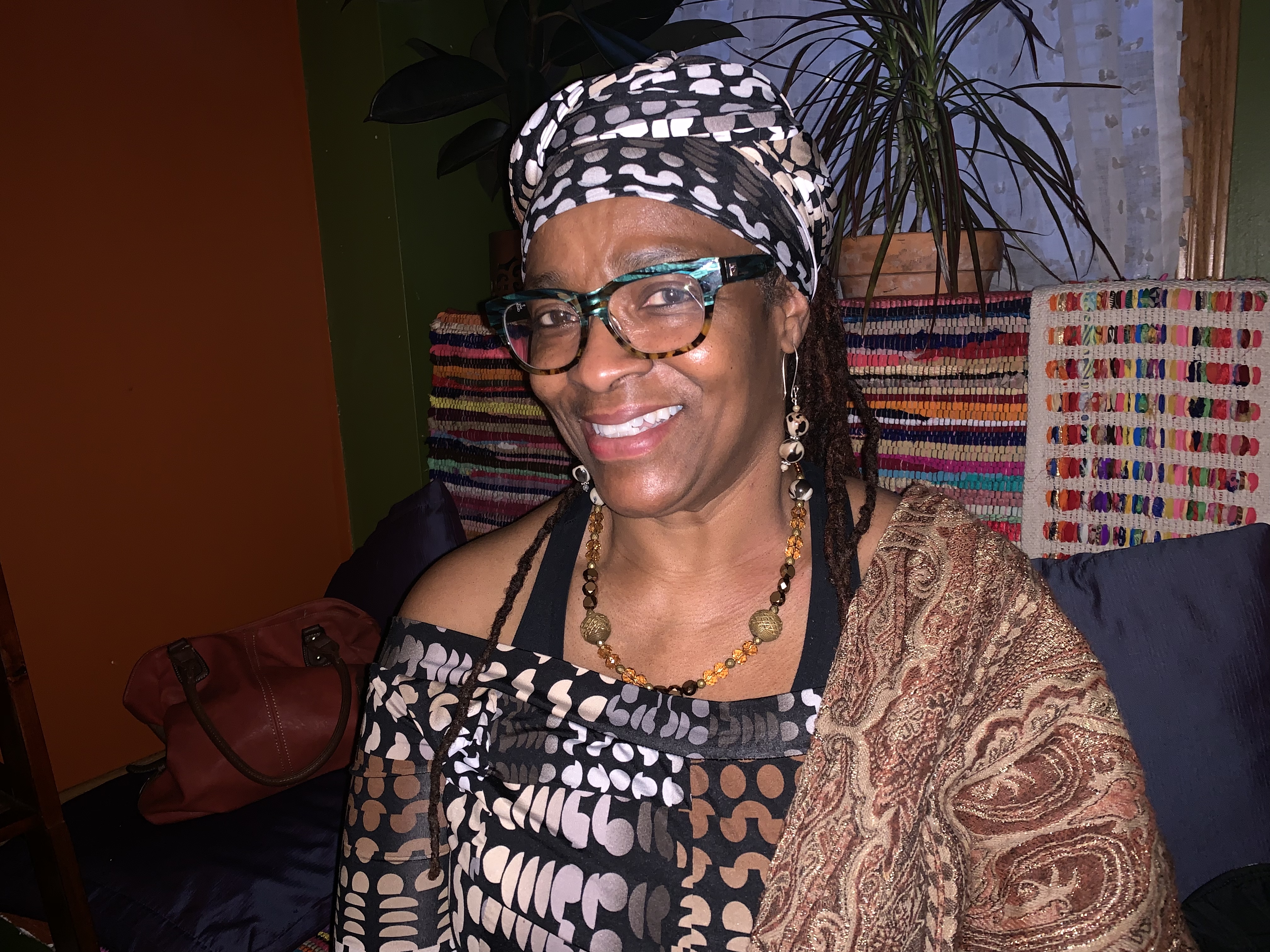 "It's important because we need this just like everybody else," Weathington said. "We need to know there's an alternative to going to a physician to be able to heal yourself."

Cook's journey to bring Haji Healing Salon to life began with her own health scare. Nine years ago she was diagnosed with fibroid tumors, benign growths that appear in the uterus, and sought out non-medical solutions.

"I learned [my health] had a lot to do emotionally with anger and resentment, and I was looking for a practice that could help me sort of heal on a physical level but also something that's going to allow me space and time to really study myself," Cook said. "Yoga was that for me. 

Eventually, Cook moved to Oakland, Calif., where through yoga, meditation and acupuncture, she was able to manage her symptoms. She then realized other women facing the same health problems may not have had access to care that she had.
After meeting with a doctor in San Francisco in 2014, she decided to have only her tumors, not her uterus, surgically removed. While she was recovering, she found a community acupuncture location in Oakland, called the Oakland Community Acupuncture Project, which she credits for helping to relieve her anxiety and expediting her healing.
"Every time I got into an acupuncture chair I would think, 'Why don't we have this in Chicago?; Well the truth is we did have it in Chicago, I just wasn't fortunate enough to find it," Aya said. "But community acupuncture clinics are very rare," especially on the South Side.
It was then, in 2014, that she decided to open her own community acupuncture clinic offering yoga and other wellness services.
In the community style, Cook dreamed of "one big room" where everyone is getting the same services — a shared room that would "remove the barriers for black people to use these alternative wellness practices" at a lower cost, she said.  
In 2015, Cook said she was invited to participate in the Arts and Public Life business incubator program by renowned artist Theaster Gates in Chicago. Through the four-month program, she had access to a graphic designer, videographer, housing and a living stipend that allowed her to research and develop plans for her clinic.

During that time, she hosted several community wellness events. In the final month of the program, she asked Gates for permission to use his space on the 6900 block of Dorchester Avenue for 30 days to host a wellness pop-up center called the Haji Yoga Healing Salon. It was there she hosted her first 12-hour healing day, an event she recreated Sunday.
Cook launched a GoFundMe page that aims to raise $25,000 to fund improvements in the clinic's 1,700-square-foot 79th Street space. The campaign has brought in $2,800 so far.

The healing salon is open from 5:30-8 p.m. Monday-Thursday, 9 a.m.-2:30 p.m. Saturday and 9 a.m.-4:30 p.m. Sunday. It is closed on Fridays.
For more information call 312-375-7445 or visit www.hajihealingsalon.com.