CHICAGO — Despite initially facing a crowd of seven candidates, only the incumbent alderman's name appeared on the 28th Ward ballot in 2015: Jason Ervin.
Thanks to some petition objections — a political move where someone challenges the validity of the signatures and other paperwork a candidate files with the Election Commission to get on the ballot —  Ald. Jason Ervin (28th) ran unopposed in 2015, after all seven of his challengers were knocked off the ballot, one by one. 
And this election season, it could happen again. 
Every one of the five candidates who filed to run against Ervin earlier this year are facing petition challenges, according to the Chicago Board of Elections.
After the objections were filed, one first-time candidate, Justina Winfrey, withdrew from the ballot. That leaves four people challenging Ervin: Miguel Bautista, Jasmine Jackson, Beverly Miles and Theresa Rayford.
The objections were jointly filed by Austin resident Emma Jean Robinson and Garfield Park resident Gina Zuccaro. Robinson served as chief of staff to former 28th Ward Ald. Ed Smith, and was also paid $11,000 in 2011 as a consultant and to provide meals to Ervin's campaign, DNAinfo reported in 2015. 

In 2015, Robinson challenged candidates in the 28th Ward race and successfully knocked all the candidates off the ballot.
Robinson also filed objections to seven 28th Ward candidates in 2007.

In addition to challenging Ervin's opponents this year, Zuccaro also filed petition challenges against candidates running against Ervin's wife, State Rep. Melissa Conyears-Ervin, who is running for Chicago treasurer. 
Attempts to reach Zuccaro and Robinson were unsuccessful.
In a statement, Ervin spokesman Tom Bowen said there are laws that have to be followed when a candidate runs for office. 
"If they are ignored, then candidates won't be successful," he said.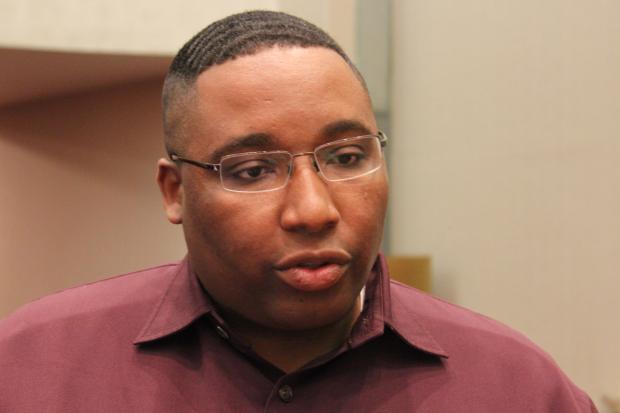 Bowen declined to answer other questions about Ervin's connection to Zuccaro and Robinson. 
The 28th Ward race isn't the only one where all of the aldermanic candidates except the incumbent are facing objections.
The other races include: the 1st Ward, led by Ald. Joe Moreno; the 4th Ward, Ald. Sophia King; 7th Ward, Ald. Gregory Mitchell; 8th Ward, Ald. Michelle Harris; 12th Ward, Ald. George Cardenas; 15th Ward, Ald. Raymond Lopez; 17th Ward, Ald. David Moore; 26th Ward, Ald. Roberto Maldonado; 27th Ward, Ald. Walter Burnett Jr.; 37th Ward, Ald. Emma Mitts; 38th Ward, Ald. Nicholas Sposato; and 44th Ward, Ald. Tom Tunney. 

'It Feels Like Groundhog Day' 
It's the second time candidate Jasmine Jackson is facing a petition challenge in the 28th Ward race. 
An early childhood special education teacher at William Penn Elementary School in North Lawndale, Jackson was one of the seven booted from the ballot in the 2015 race. At the time, she called the move "typical Chicago electioneering."
Now, Jackson faces some of the same objections she faced back then. But this time, she'll be more prepared, and has hired election attorney Michael Dorf, she said. 
Dorf fought controversial petition challenges filed against David Krupa, the 19-year-old DePaul freshman running against incumbent Ald. Marty Quinn (13th). Quinn ultimately withdrew his objections and Krupa will appear on the February ballot.

As Jackson, a CPS teacher, begins to fight the objections filed against her candidacy — objections she contends are not legitimate — she said the ordeal "feels like Groundhog Day."

"It feels exactly the same as it did the first time," said Jackson, who is running to improve education on the West Side. "For me to be challenged as a circulator, I'm thinking they are pretty much throwing spaghetti at the wall to see what sticks."
Jackson's petitions are being challenged on three fronts: the validity of some of her 2,400 signatures, an objection over petitions she and other people in her campaign helped circulate and a challenge related to the residency of two people who circulated petitions for her campaign.
She only needs 473 valid signatures to run for alderman. But the objections filed against her petitions allege that just over 200 of the signatures she filed are "good signatures," she said. 
Candidates have the ability to contest petition challenges and the Board of Election Commissioner's decisions, but the process is expensive — expensive in both time and money, said UIC political science professor and former alderman Dick Simpson. 

It takes thousands of dollars to hire an experienced election attorney. If the board rules against them, a candidate could appeal the ruling, but the attorney and court fees only increase, Simpson said.

It costs $2,500-3,000 to retain an attorney for the petition hearing, Jackson said. 

Jackson said she's confident that the Board of Elections hearing officer will rule in her favor, and she'll land a ballot spot. Her Board of Elections hearing is at 9:30 a.m. Wednesday at 69 W. Washington St. 
But despite her optimism, the process is "discouraging," she said, "especially when you know you've done the work." 
"You've knocked on doors and then your submissions are challenged and you're accused of not doing the work or not giving any real effort," Jackson said. "That is…the disappointing part of running for office in Chicago."
Do petition objections inhibit democracy?
Simpson said a petition challenge can take all of the energy out of a campaign for an entire month. 
"That is time they aren't [reaching] voters," Simpson said. "Challenges serve some useful purposes such as weeding out non-qualified candidates or candidates with not a strong enough campaign but more often inhibit democracy, and don't allow voters a meaningful choice on Election Day."

Winfrey, who recently withdrew her candidacy from the 28th Ward race because of an objection filed against her petitions, agrees with Simpson.

The first-time candidate acknowledges the need for election rules, but said too often new candidates seeking office don't have the resources to appeal challenges and are kicked off the ballot for "minute reasons."

"We continue to see a pattern where only the incumbent and the establishment are able to continue to keep a consistent slate of candidates," Winfrey said. "Even in extremely low voter turnout wards, ultimately, the same people keep getting elected."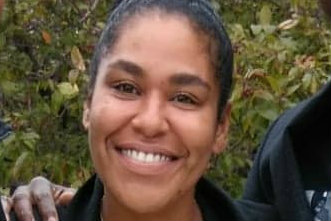 While Winfrey withdrew from having her name appear on the ballot, she hopes her supporters will still consider writing her name in.
It's not a perfect option, but Winfrey said she wants people to know they can vote for someone other than incumbent Ervin — even if everyone else is knocked off the ballot again. 
"Don't write me off, write me in," Winfrey said.
Attempts to reach other candidates in the 28th Ward race were unsuccessful. 
Ervin, an aide to longtime Ald. Smith, was appointed to the seat Smith in January 2011. A month later, he was elected to a full term as alderman. Challenged by William Siegmund, Ervin won the 2011 race with nearly 85 percent of the vote.
Prior to Ervin's appointment, Smith held the seat for 27 years.
The 28th Ward includes parts of a collection of West Side neighborhoods including Austin, East Garfield Park, West Garfield Park, North Lawndale, Little Italy, Little Village, Pilsen, Tri-Taylor, University Village and the West Loop.
When we challenge them, 'we knock them off,' veteran alderman says 
One ward over, in the diverse 27th Ward, sole opponent Cynthia Bednarz's petitions are being challenged by two people — Jerrell Reid and Darlena Burnett. Darlena Burnett is wife to Ald. Walter Burnett, the incumbent alderman who has represented the ward for more than two decades. 
The veteran alderman said objections are par for the course. 
"Generally, any time we have challengers we petition them, and for the most part we knock them off," Burnett told Block Club.

After an opponent secures a spot on a ballot, Burnett said it costs him more than $200,000 to run for re-election. 

"It costs a lot of money to run for office and no one wants to spend money if we don't have to," he said. "If we can knock her off, and spend money on lawyers…we would rather do that than to spend the money to run for office," Burnett said.

The alderman said he believes everyone has a right to run, but they need to follow the rules for filing, too.
He thinks a lot of new candidates run into trouble when they pay people to circulate petitions instead of relying on volunteers. People getting paid are more willing to make signatures up or use other dubious methods, he said. 
"Democracy is one thing, just trying to do something just to get paid is another," he said. 

In a press statement, Bednarz, an East Garfield Park resident, said Burnett's wife, who filed the petition, is attempting to thwart a contested race. She called the move a "corrupt effort" to unfairly keep her off the ballot.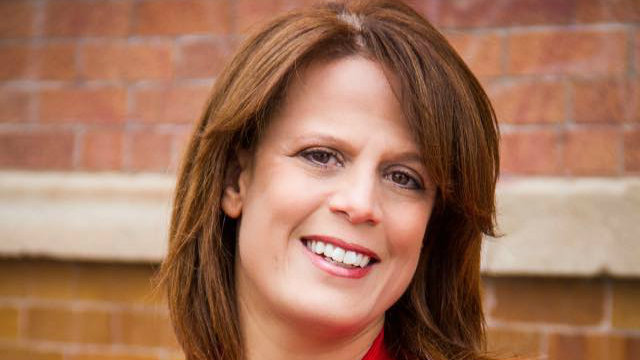 "The Alderman's team's unfounded accusations are designed to waste our campaign's money on lawyers and deny 27th Ward voters their right to an open election," Bednarz said in the statement.
In 2015, 27th Ward candidate Gabe Beukinga fought and ultimately won a lengthy challenge filed by Burnett's team. The decision was issued just two weeks before the election.

At the time, Beukinga called the challenges a "waste of time and money."

Petition challenges down this year
The Board of Election Commissioners is currently hearing petition challenges in 181 cases, below the 200 cases that are typically filed in an average election year, said Jim Allen a spokesman for the Chicago Election Board. 
In 2011, also a municipal election season, the Board saw a whopping 426 petition challenges, Allen said — more than two times the amount filed this year.
It's important to note that not all challenges are legitimate, Allen said. 
"Some are ultimately withdrawn and a significant amount are overruled," but some objections "simply point out something we would have found on our own," he said. 
In 2007 and 2011 races, the percentage of candidates who were successfully knocked off the ballot was about 28 to 29 percent, according to figures compiled by The Daily Line, a website that closely tracks Chicago's municipal elections.

Allen said the board tries to make the rules of running for office "abundantly clear" on the agency's website and in a candidate guide. 
"We prefer to see people succeed and make the ballot rather than having to rule against them based on minor disqualifying issue with their petition," he said.

It's not uncommon for candidates to visit the Board of Election Commissioners in the months leading up to the filing deadline to check their paperwork, either. 
"We've had people coming in since Labor Day, checking their signatures page by page as they go along to make sure they turn in a petition that ideally is bullet proof," Allen said. 

The Board of Elections is expected to make decisions on objection cases as early as Thursday on some "fairly easy cases," while other more complex cases are expected to be completed by Jan. 21 or 25, Allen said. 
The municipal election is Feb. 26. If no candidate in a aldermanic race receives a majority of votes, they'll head to a runoff election April 2.
Do stories like this matter to you? Subscribe to Block Club Chicago. Every dime we make funds reporting from Chicago's neighborhoods.