NEAR WEST SIDE — Crews will soon begin building the foundation for the long-awaited Damen Green Line stop, a $50 million project that will fill in a large gap along the elevated line on the city's Near West Side.
Aldermen completed a procedural vote last week — a move that changes the zoning around the station site — officially clearing a path for the new Green Line stop. If all goes well, the new station is slated to open in 2020. 
Right now, there is no Green Line station between the California and Ashland, a 1-½ mile gap. The new station, will right a historic wrong, Ald. Walter Burnett Jr. (27th) said earlier this month. 
Burnett believes a station was not previously built between California and Ashland because the city did not want to construct new "L" stops near public housing sites — in this case, near the now-torn-down Henry Horner Homes.
"I think they were trying to avoid public housing being able to disrupt folks on the train," Burnett said. "I see it as discrimination."
The CTA operated a station at Lake and Damen until 1948, when several Lake Street stations were closed.
The Industrial Council of Nearwest Chicago and West Side leaders have pushed for a Damen Green Line station for 15 years. 
The new station will serve businesses along the Kinzie Industrial Corridor, United Center crowds and nearby residents, including tenants of the Chicago Housing Authority's Villages of Westhaven complex, which replaced the Henry Horner Homes.
Construction to prepare for the Damen Green Line project began on Lake Street in April. The work includes revamping a half-mile stretch of Lake under the tracks between Ashland and Damen.
Underground and foundation work is expected to begin in early 2019, said Michael Claffey, a spokesman for the Department of Transportation. 
The modern-looking new station designed by Perkins + Will includes a glass pedestrian bridge and larger train platforms, aimed at accommodating big crowds visiting the United Center. State funds and Kinzie Industrial Corridor tax-increment financing (TIF) dollars will pay for the new station,  Mayor Rahm Emanuel said earlier this summer.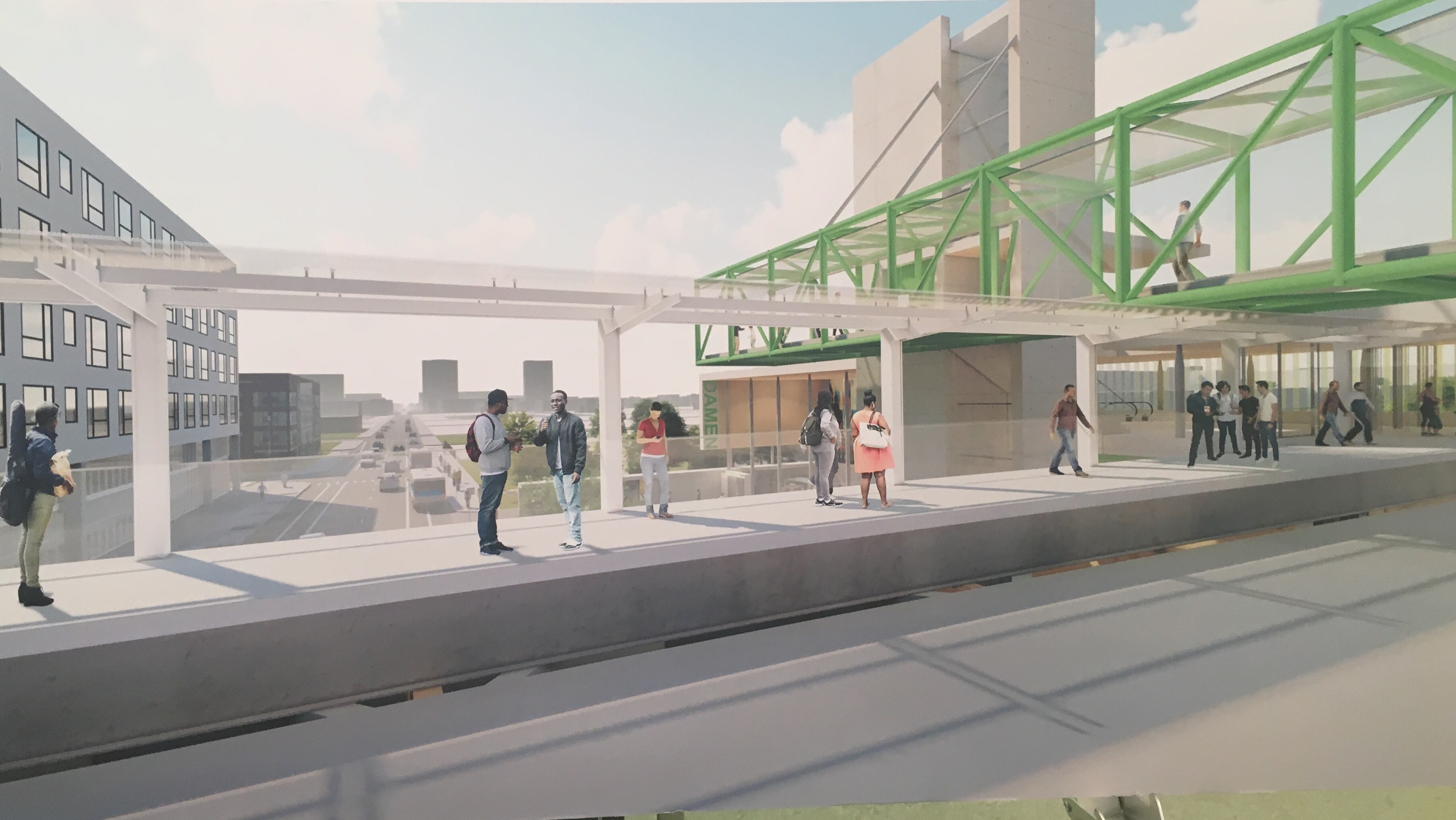 Related: New $50 Million Damen Green Line Station Will Open In 2020, City Says: Here's What It Will Look Like
Since 2011, the city has invested more than $8 billion in transit improvements, including more than 40 stations rebuilt or rehabbed.
The station is one of a series of fill-in stations built under Emanuel. The Green and Pink Line stations at Morgan and the Green Line station at Cermak-McCormick Place left major gaps of more than a mile. 
Emanuel announced the new station in 2017.
Check out more renderings of the planned station: