OAKLAND, Calif. — In 2014, Jorge Cervantes got married in the Fruitvale Village senior center — across the courtyard from his apartment.

Cervantes remembers the joy he felt watching his family and friends fill the courtyard as they made their way to the ceremony. It was the happiest day of his life.

"It was a really exciting day," Cervantes said.

"From now on, I tell people to take everything in because it goes so fast. Everything was perfect. … It was nice to have it close to home."

Fruitvale Village is a special place for Cervantes and a special place in Oakland, Calif. — a housing complex at the center of a neighborhood that's maintained its Latino identity even as Oakland has become wealthier and whiter. It could also provide a model for Chicago's gentrifying Latino neighborhoods.

Cervantes, 40, and his husband, Freddy, still live in Fruitvale Village, which sits directly next to a Bay Area Rapid Transit (BART) station.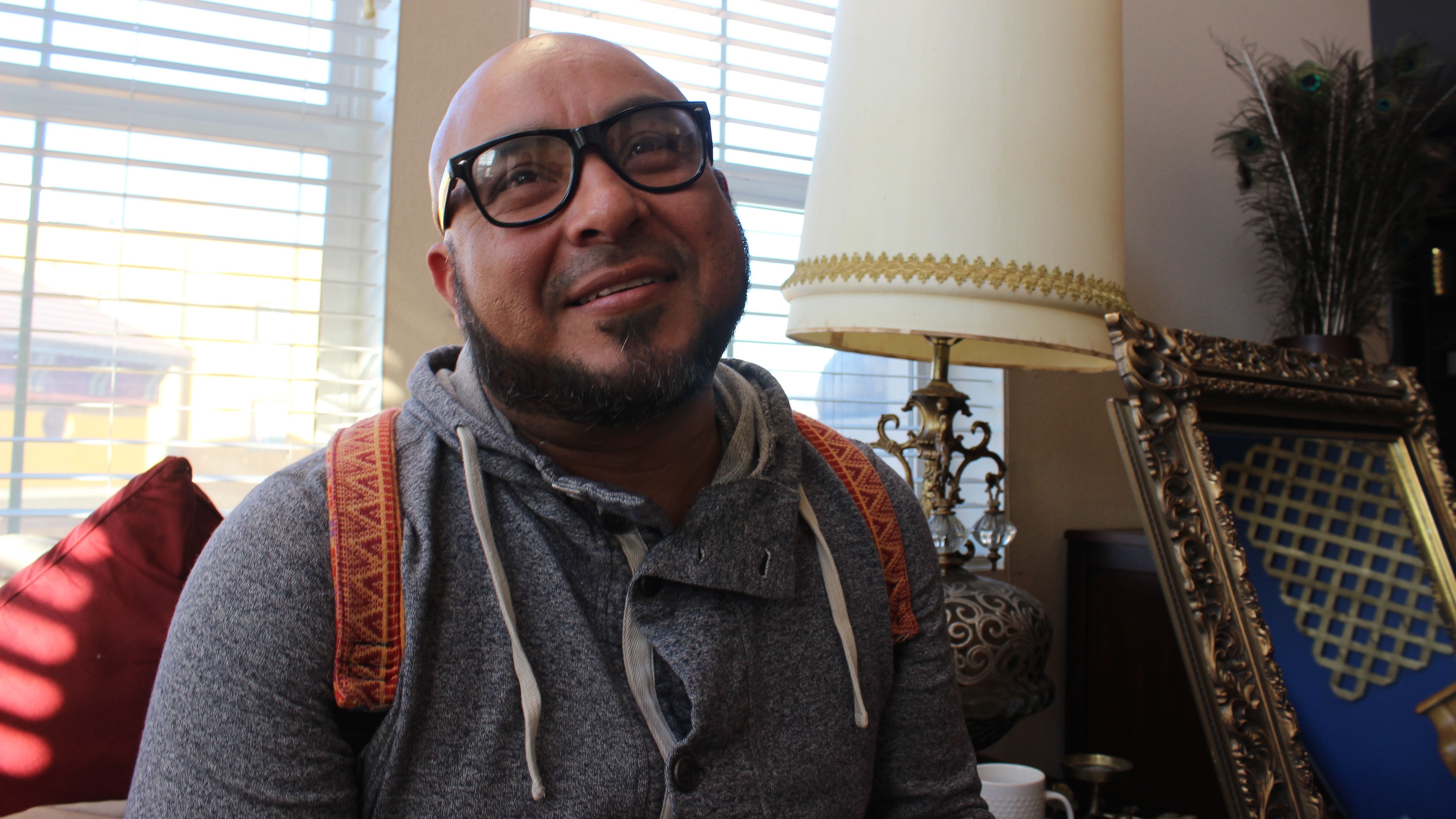 Their two-bedroom apartment is spacious with tall ceilings. Cervantes' paper flower creations — a hobby born out of his love of arranging flowers — hang on their walls. Outside, you'll find a veritable town square steps from Latino-run social service providers like La Clinica medical office and a public library along with several eateries including the can't-miss ice cream stand Nieves Cinco De Mayo.

Cervantes' day-to-day life is about the same today as it was when he moved in a decade ago. He still works in the same restaurant kitchen by day and does floral arrangements in his free time. His rent has gone up a few hundred dollars, but not so much that he's unable to afford it. Fruitvale Village is where Cervantes blossomed, where he became a partner and a caregiver. He got married there and, around that same time, took in his elderly mother.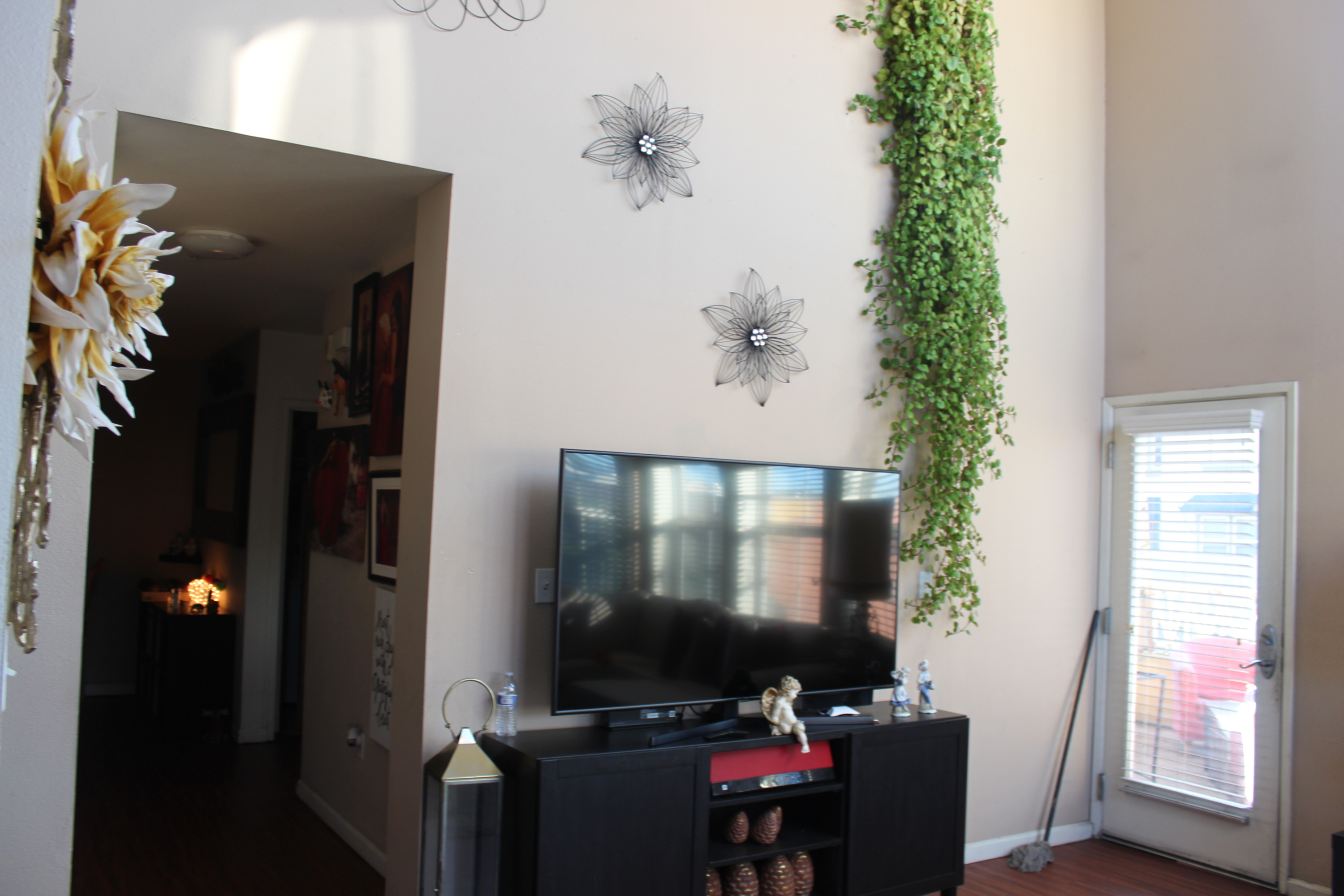 Fruitvale Village isn't perfect. Occasionally there's crime. Even the affordable units aren't that cheap, especially by other city's standards. But it's a steady home for Cervantes' family and their neighbors, which is hard to come by in gentrifying Oakland, a city deep in an affordable housing crisis.

Fruitvale has largely resisted the pull of gentrification in the years since the complex was built, even as other areas of East Oakland have succumbed, researchers and Oakland officials said.  Earlier this year, UCLA published a study in which it called Fruitvale Village an example of development without gentrification.
Like Oakland, Chicago is facing its own affordable housing crisis. More than half of Chicago renters spend more than 30 percent of their income on rent. Almost all of the city's new apartment construction is luxury housing. Meanwhile, Chicago's two- and three-flat apartment buildings, once considered affordable for low-income and working-class renters, are disappearing every day.

The changes are dramatic in neighborhoods like Logan Square, which has lost more Latino residents than other Chicago community in recent years, and Pilsen, another rapidly gentrifying Latino enclave. In both neighborhoods, longtime residents are being priced out as developers and speculators continue to scoop up old properties and redevelop them into luxury housing. Streets once lined with taquerias and botanicas are now home to trendy bars and restaurants that cater to white Millennials.

Chicago city officials are grappling with dwindling affordable housing stock, and residents are worried about losing their homes and the things that made their neighborhood feel like home in the first place. Fruitvale's success answers a vexing question: How does a neighborhood embrace growth without pushing out its longtime residents?

The seeds of Fruitvale Village

When it opened in 2004, Fruitvale Village was considered one of the first transit-oriented developments in the country. It was born out of a decade-long community-led fight against a proposed parking garage on the transit agency-owned land.
Essentially, BART — the CTA of Oakland — wanted to build a parking garage there, but The Unity Council, a Fruitvale-based community development nonprofit, had a different vision for the property. 

"The Unity Council and several other organization pushed against [the parking garage]," Chris Iglesias, CEO of Unity Council, told Block Club Chicago. "That was the last thing we wanted… just this big barrier between the Fruitvale BART station and the community," he said.

Instead, they proposed a multiple phase development that would make way for affordable housing, retail and spaces for social services that catered to the majority-Latino Fruitvale community. With robust community involvement from the outset, the nonprofit's plan was eventually given the green light.

A decade later, Fruitvale Village was home to a public library, an early childhood education center, a charter school, a senior center, a clinic, Centro Legal de la Raza and dozens of retailers with 47 apartments on the top floors  — 10 of them reserved as affordable housing units.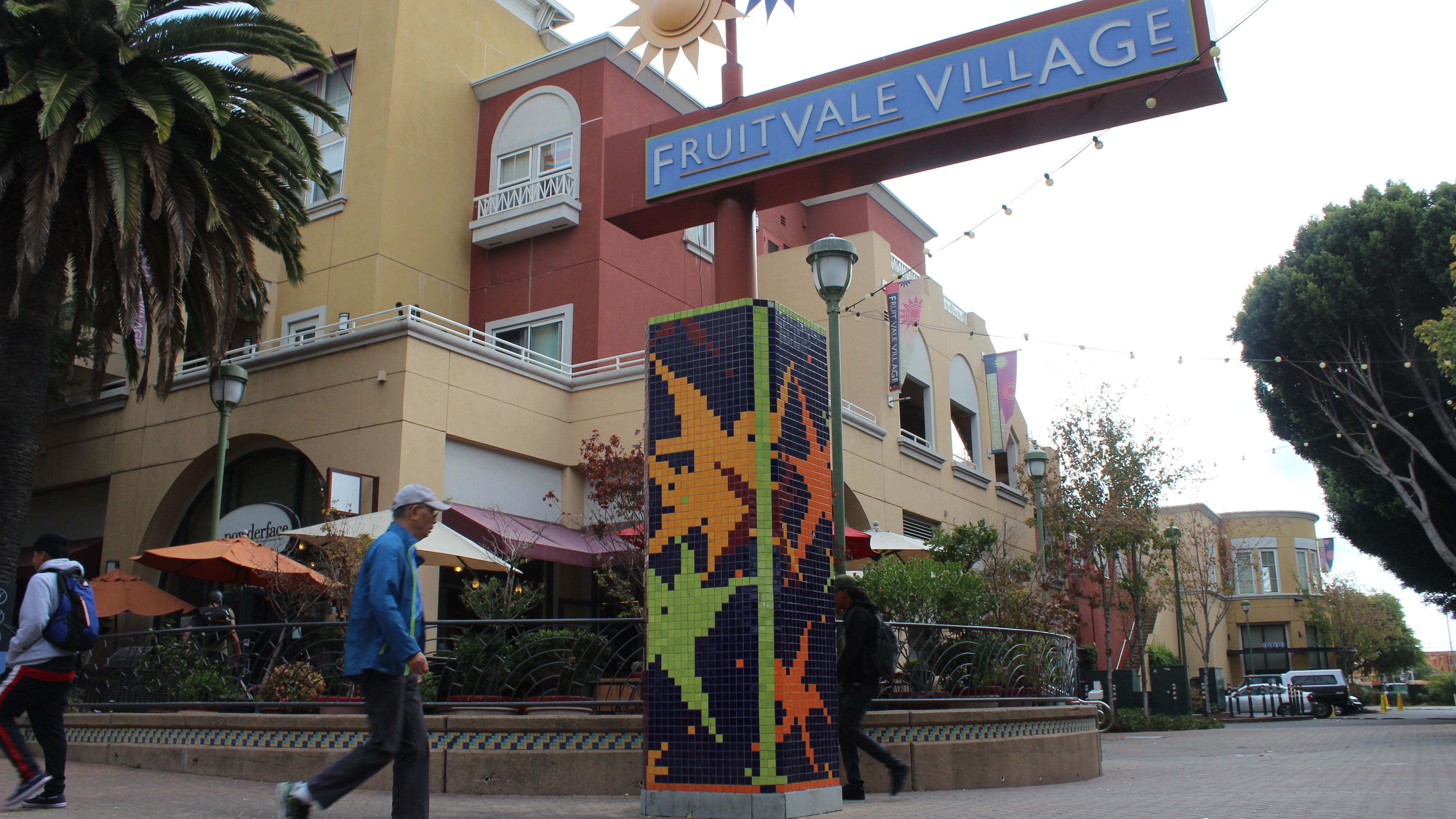 The project was not without its challenges.
The entire development was expected to be completed 10 years earlier, but because of a combination of bureaucratic delays and the economic downturn, it dragged on, according to Iglesias.

The construction of Fruitvale Village took a toll on the Unity Council, an organization that had never embarked on such an immersive project.

"Initially, when it opened it wasn't the best economy so they had to try to lease it up in a very difficult time," Iglesias said. "It took a long time [to lease the storefronts]. For years, it was a challenge."
Today, none of the storefronts are vacant and the plaza is full of life, even during the week when most people are at work. Not only do Oakland city officials consider the development a success, but so do independent researchers.

In a UCLA study titled "Should I Stay Or Should I Go?: How Effective Transit Oriented Development Can Lead To Positive Economic Growth Without Displacing Latinos," researchers found the Fruitvale neighborhood has seen positive growth in homeownership, income and educational attainment — all without losing its majority-Latino population.
In an attempt to evaluate the impact of the development, researchers analyzed socioeconomic changes in Fruitvale and other census tracts in the Bay Area and across California with similar demographic composition and socioeconomic variables, UCLA researcher Sonja Diaz said.

They compared census data from 2000 — prior to Fruitvale Village's construction — to that of the subsequent 15 years to determine how the neighborhood had changed. While Fruitvale and Uptown, another neighborhood in East Oakland, saw similar economic gains among its residents, Fruitvale made strides without shedding its majority-Latino population.

The findings are striking especially considering the significant rent hikes the neighborhood has endured. From 2000 to 2015, Fruitvale saw an 83 percent increase in rent, compared with 71 percent in other Bay Area neighborhoods and 66 percent in similar neighborhoods evaluated across the state. Despite such increases, Fruitvale's racial and ethnic demographic makeup remained intact with only a one percent change.

Fruitvale Village proves that if public officials engage communities from the outset in meaningful ways, while also integrating robust social services, it will likely yield economic gains for residents, Diaz said.
"The health and well-being of residents in the area are more likely to expand and increase if there is access to health care, if there is access to educational opportunities, if there is access to affordable transportation, if there is access to affordable housing, if there is access to affordable legal services," Diaz emphasized.

"This is a model program and planning design that goes beyond the integration of social services that has been informed by the Latino community and Latino leaders from the onset," she added.

Critics of the study say it falls short by not distinguishing whether more affluent residents with similar demographic profiles have displaced low-income Latinos.

Despite the study's limitations, the fact remains that the cultural identity of the neighborhood has remained unchanged. Diaz points to the social services that cater to the existing community — La Clinica, the public library, the senior center — as a key ingredient to creating upward mobility.

"There is evidence to show that this type of development works and that you get a high return of investment while ensuring that people are able to stay in their communities [where] they likely spent generations," Diaz said.

Tamara Connors, director of property management at Fruitvale Village, agrees.

"Part of the reason we succeeded here was our absolute commitment to putting culture into whatever we do," Connors said. "Most people forget about the cultural component. That's precious to the community and it's precious to the Unity Council."

Connors called the housing "secondary" to the social services Fruitvale Village provides. The youth and workforce development programs, among many others, give folks the tools they need to succeed in life, she said.

"Who knows better what they need than the people who need it? It's kinda basic and I don't understand why it's missed sometimes," she said.

Resident Tazo Stuart-Riascos said that's precisely what makes Fruitvale Village special.

"If you need day care, transportation, food, entertainment, it's all here. It might not look like a lot of resources are here but if you take a walk around you start to recognize the value. …This is a representation of what this particular area needs. And you start realize how unique this is," he said.

Stuart-Riascos has been living at Fruitvale Village for more than nine years. Before moving in, the 29-year-old had left foster care and was homeless for nearly two years. After receiving support from Catholic Charities, he was connected with Fruitvale Village.

Today Stuart-Riasco lives in a two-bedroom apartment — an affordable unit — with a roommate and pays $1,550 a month. While it might seem high to others, that price is extremely affordable for Oakland, he said.

"I would imagine if you took this unit and dropped it in another part of Oakland, or the Bay Area, it would go for $3,400 per month. Easy."

Another reason Stuart-Riascos hasn't left?

"There are very few places that can compete with the ease of transportation," he said.
But there's still a long way to go. In January, the Unity Council and its partners broke ground on the next phase of the project: Casa Arabella. The 94-unit affordable housing complex is a block south of Fruitvale Village, and will offer apartments for people earning 20 to 60 percent of the area median income, with 20 units reserved for formerly homeless veterans. Another phase, which will bring 181 affordable housing units to the area, aims to start construction next year.
Oakland's ever-deepening housing crisis

Steps from the Fruitvale Village plaza is International Boulevard, a thoroughfare that travels through the heart of East Oakland.

Fruitvale's stretch of the boulevard is lined with Latino-owned businesses — taquerias, panaderias, shops where you can buy clothing and trinkets and everything in between. During the week, the corridor draws families and other residents looking to shop or get a bite to eat.
Iglesias said the boulevard has improved over the last few decades, but he said the street has a long history of crime and blight, and some of its old problems still linger.

"International Boulevard has had a longtime reputation of prostitution. I don't think it's as bad as it was. It still exists. There [are] public safety challenges. We work closely with [Oakland Police Department]," Iglesias said.

Recently, the city announced it would bring hundreds of millions of dollars in infrastructure improvements to International Boulevard, including installing a new dedicated bus line down the middle of it. The bus line is designed to complement Unity Council's forthcoming affordable housing projects and, of course, Fruitvale Village.

It's all coming at a time when East Oakland, as a whole, is feeling the squeeze of gentrification. More folks are getting priced out of other parts of Oakland and neighboring San Francisco and resettling in Fruitvale and other historically ethnic enclaves in East Oakland.

That's exactly what happened to 44-year-old Daniel Kamita. Kamita moved from Berkeley to Fruitvale about five years ago in search of cheaper housing.

"Living in a place like this is the only way for people to live and survive" in Oakland, Kamita said of Fruitvale.

Kamita makes a living doing odd jobs. He pays $1,800 a month for his one-bedroom apartment with a separate living room and kitchen, which is about a 15-minute walk from Fruitvale Village. In Berkeley, where Kamita was living, the cheapest apartments are $1,000 a month for a "closet"-sized room with a shared bathroom, he said.

"Here I can fill my refrigerator for almost nothing," Kamita said.

But there are others who don't believe Fruitvale is immune to gentrification.
Miguel Casillas, 47, a Fruitvale resident of 30 years, is filled with uncertainty when he talks about the future of the neighborhood.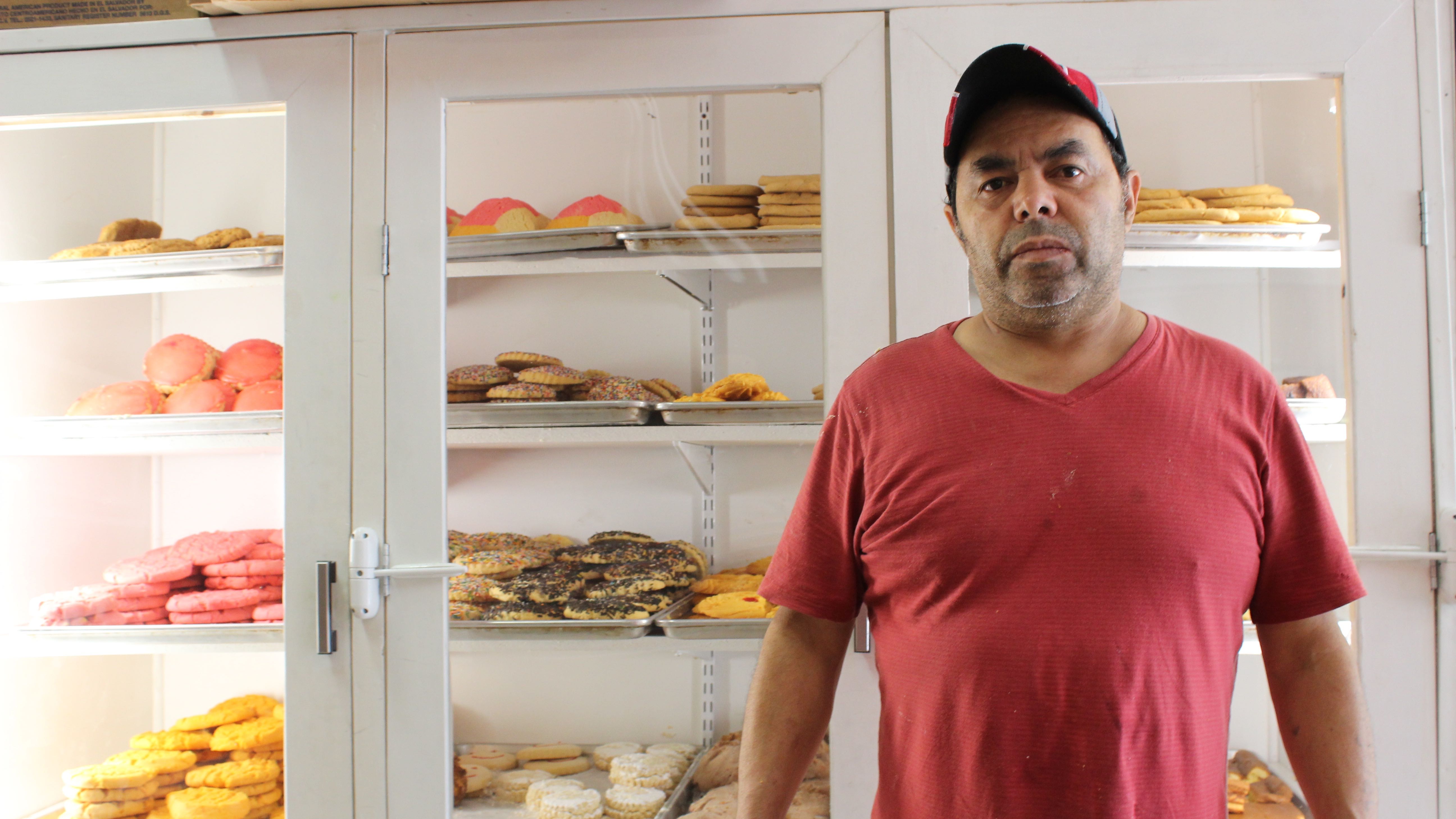 Over the last several years, he's watched friends pack up and move out of Fruitvale and into Stockton, a town situated east of Oakland in California's Central Valley.

The father of five rents a three-bedroom house not far from Delicias Bakery, a panaderia that he owns and operates along International Boulevard. In the last two years, his rent has gone up from $1,400 to $1,900.

"It's a real problem," Casillas said. "You never know when it's going to stop. Imagine not being able to pay for rent, not being able to pay where you live."

Ledy Ordoñez, who sells clothing and handmade crafts from a small stand at the Fruitvale open market, shares his concern.

Ordoñez took over the Fruitvale stand four years ago after her mother got sick. In that time, she said the neighborhood has remained mostly Latino, though she has noticed more white people getting off the BART at the Fruitvale station. Unless there's a drastic intervention, Ordoñez said she doesn't think it'll be long before the neighborhood gentrifies.

"I have a friend with children who works two to three jobs to be able to pay for rent, food, bills, and things her kids need," said Ordoñez, who lives 14 miles south of Fruitvale in Hayward. "People can't afford it. That's why people are living in the streets. It's not just one person, it's entire families with children living in the streets.

"It's a shame," she added.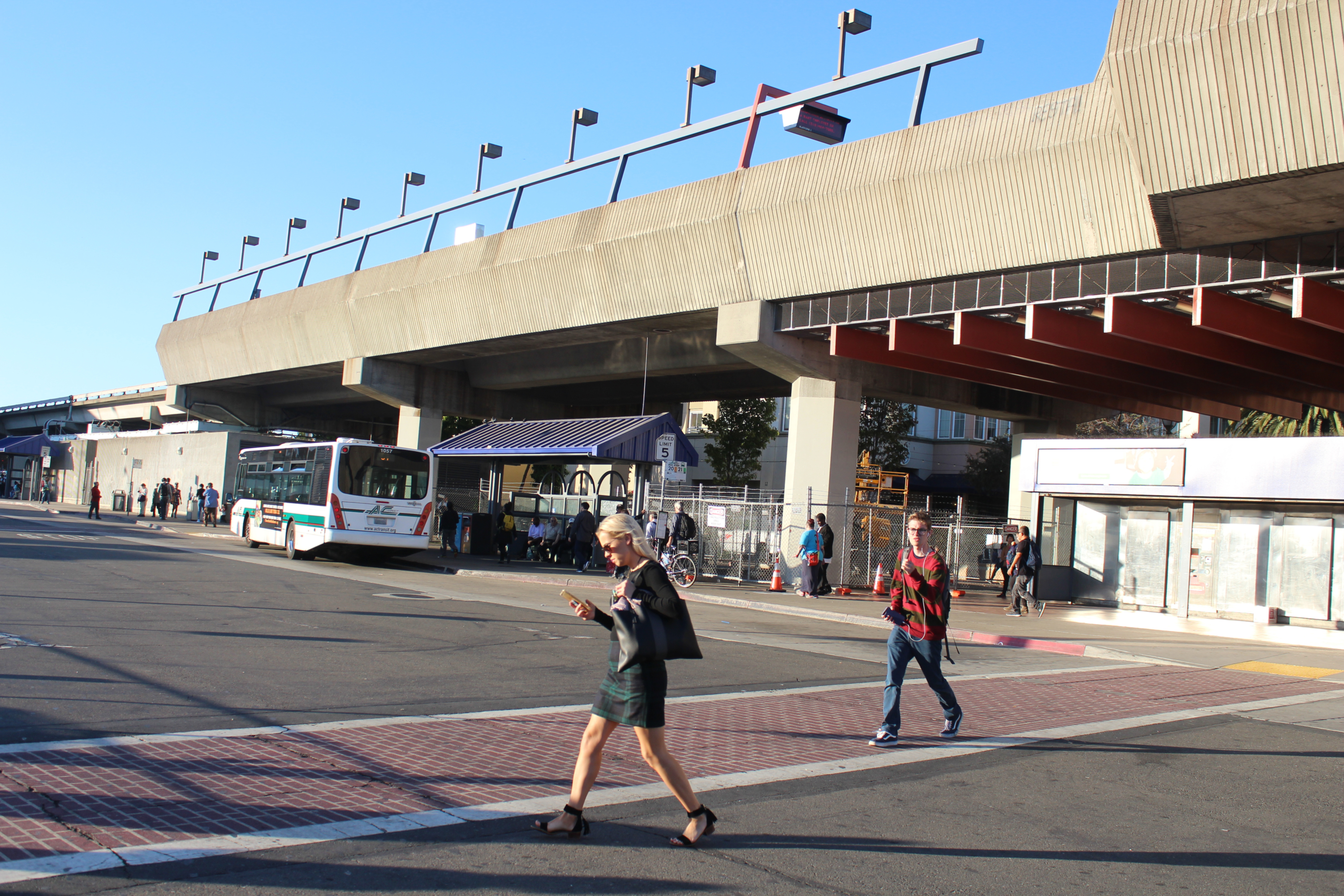 Just three blocks north of Ordoñez's stand lay bare a tragic reminder of Oakland's housing crisis.

In 2016, a devastating fire at a Fruitvale warehouse killed 36 people. The warehouse, called the Ghost Ship, housed a couple dozen artists who couldn't afford to live anywhere else. The fire became a symbol of Oakland's ever-deepening housing crisis.

Reflecting on the Ghost Ship fire and the housing crisis as a whole, Oakland mayor Libby Schaaf said creating and maintaining affordable housing is her top priority.

"Oakland is going through rapid gentrification. It is head-spinning. You see the number of cranes up in our city — we literally have not seen this much construction since the 1906 earthquake," Schaaf said. "From the moment I walked into this office, I didn't only hear, but I could feel that this is one of the biggest priorities I could ever have."

Perhaps the most unique thing Schaaf's administration is doing to combat the housing crisis is working with BART to redevelop the massive amount of land the transit agency owns.
Chicago's transit agency, the CTA, has not demonstrated the same commitment. In fact, the CTA currently has land up for redevelopment in Logan Square, and despite calls from local leaders and residents for affordable housing, the city agency has selected a market-rate housing developer for the project.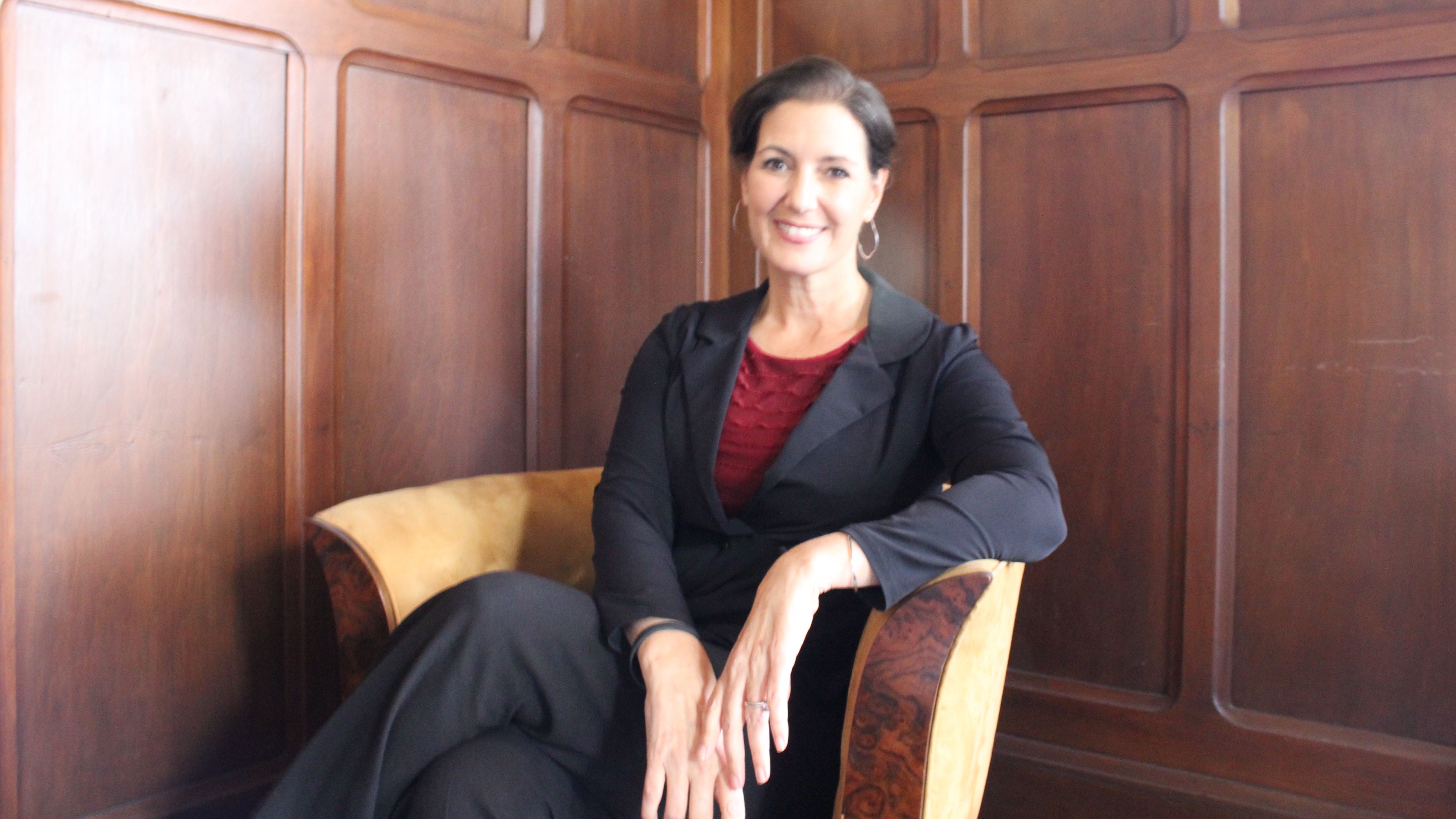 Oakland's system is different in that it "was built in an era when park-and-ride was envisioned as cutting edge. Most older systems are not so lucky," BART project manager Abby Thorne-Lyman said.

BART owns 250 acres across its 46 stations, which officials say can accommodate 20,000 housing units and 4.5 million square feet of commercial space. The transit agency's plan is to build out the blank lots by 2040. Thorne-Lyman's job is to make sure affordable housing gets built on the land.

Most recently, BART announced it would move forward with its plan to redevelop the land next to the Lake Merritt station in Oakland's Chinatown. The proposal includes 519 apartments, 44 percent of them affordable.

It's massive compared to Fruitvale Village, which only has 47 apartments. But that's part of what makes Fruitvale Village so special, officials say: The village did a lot with a little.

"It's the intangibles that Fruitvale [Village] has done so well with. It's what you feel when you go to Fruitvale," Thorne-Lyman said.

Wait, why can't the CTA do this?

Unlike BART, the Chicago Transit Authority hardly ever redevelops its land. In fact, over the last decade, only five parcels were sold for redevelopment, according to CTA spokesman Brian Steele.

Steele said that's because the agency doesn't have much land that's eligible for redevelopment. The land it does own is mostly reserved exclusively for transit-related purposes like clearance for tracks and access to facilities, Steele said.

But the CTA does have one project currently in the works: The redevelopment of the old Logan Square Blue Line terminal site.

Chicago-based developer Farpoint is currently in serious talks with the CTA to build a massive market-rate housing development on the 43,154-square-foot site at 2525 N. Kedzie Blvd. The project, which is in very early stages, is rumored to include 150 apartments, a mix of studios and one-bedrooms with some two-bedrooms sprinkled throughout.

Some in Logan Square say the plan ignores the needs of the historically Latino community.

"Developments like these displace families, hurt black and brown kids and segregate our neighborhood," Christian Diaz, housing organizer for Logan Square Neighborhood Association, said earlier this month when the news surfaced.

The site is just outside of his ward, but Ald. Carlos Ramirez-Rosa (35th) has been vocal in his opposition to Farpoint's proposal.

"It's ridiculous that CTA would issue an RFP for public land that puts developer greed before community need," Ramirez-Rosa wrote on Twitter. "#LoganSquare doesn't need 150 luxury studio apts, we need affordable housing for our families!"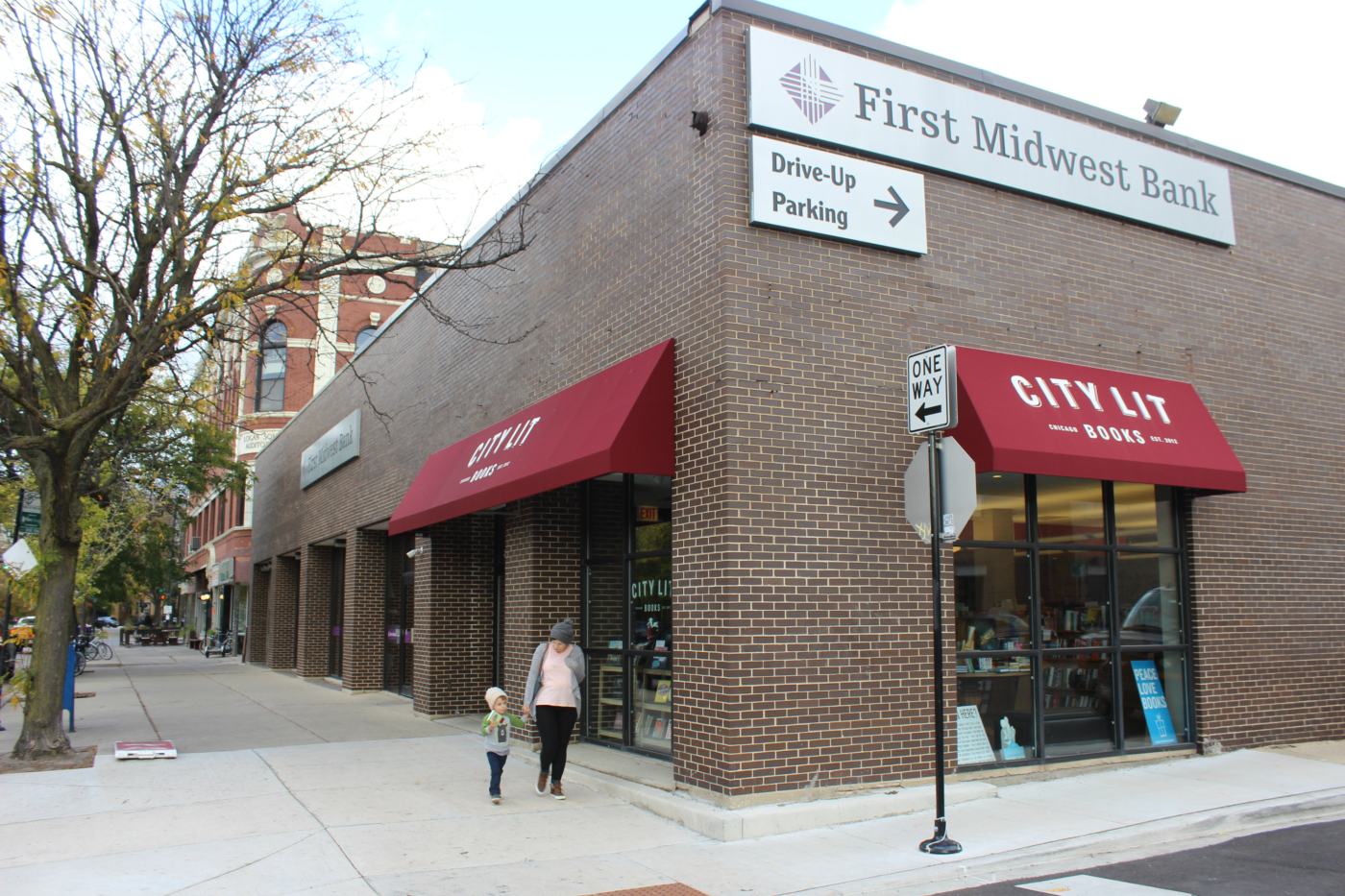 According to Ramirez-Rosa, for-profit developers in Chicago often ignore the needs of the community when they build on privately-owned land. They're "seemingly used to getting whatever they want," he said.

That's why it's crucial, the alderman said, that the city chooses affordable housing developers when there are public land redevelopment opportunities, especially because those developers typically can't afford the high cost of land in Logan Square.

"It is absolutely our responsibility to make sure we use public land to prevent displacement and create something like Fruitvale Village in Oakland," Ramirez-Rosa said.
There's another major opportunity to use public land to promote affordable housing in Logan Square. Activists and leaders have long pushed for an 100-percent affordable housing development to be built on the city-owned Emmett Street lot.
The old terminal site and the Emmet Street lot share a lot in common with the site of Fruitvale Village — they're owned by the CTA and the city, respectively, they sit right alongside a busy train station and they're at the heart of a historically Latino neighborhood feeling the squeeze of gentrification. Taken together, the two plots of land offer the city of Chicago the opportunity to dictate the future of development in Logan Square.

But there's no affordable housing included in the current plans for the old terminal site, and the Emmet Street project has yet to get off the ground. The city hasn't even issued a request for proposals.
Ramirez-Rosa blamed city officials, and specifically Mayor Rahm Emanuel, for holding up the Emmett Street project.

"The CHA is very excited [about the 100-percent affordable housing development]. The community is very excited. If the mayor tomorrow snapped his fingers and decided to support it, we could see this move forward. … I'm not hopeful that Rahm will decide that he wants to see this project get done," he said.

Peter Strazzabosco, spokesman for the city's Department of Planning and Development, denied the accusation.
"The claim that DPD is holding out for a market-rate project on Emmett is not true," Strazzabosco wrote in an email.
"The site is being evaluated within the context of broader affordable housing strategies that have produced several innovative, affordable projects and initiatives on the Northwest Side," he added.
Meanwhile, in Pilsen, there are few opportunities to create a transit-oriented development on public land like Fruitvale Village, according to Ald. Danny Solis (25th). Simply put, Pilsen doesn't have the available land, the alderman said.
Even so, Solis said he is actively looking for ways to create more affordable housing in the neighborhood. In the coming weeks, Solis plans to unveil details on a new affordable housing pilot program that will bring "smaller, scattered constructions" geared toward families to Pilsen. 

According to the alderman, the reason the South Side neighborhood hasn't gentrified as quickly as, say, Logan Square is because it's a hub for dozens of social service agencies including Alivio Medical Center, El Hogar del Niño, Pilsen Neighbors, the Resurrection Project, El Valor and Mujeres Latinas en Accion.

"I think these social service agencies are some of the reasons Pilsen didn't go the way of Logan Square, Humboldt Park way or Wicker Park," Solis said.
Still, like Logan Square, the exodus of Latino families from Pilsen is real — and has been well-documented.

In a 2016 study, University of Illinois at Chicago professor John Betancur found that while Pilsen remains majority Hispanic, more than 10,300 Hispanic residents left the neighborhood between 2000 and 2010, a 26 percent drop.

From 2000 to 2010, Pilsen's population plummeted by nearly 15 percent. The biggest drop — 41 percent — was the number of families with children living in the neighborhood.

Fruitvale looks and feels the same
Back in Fruitvale, Jorge Cervantes sits inside Powderface, a coffee shop inside the transit village, reflecting on his decade at the complex.

Cervantes said he's watched people leave Oakland and the state of California in search of cheaper housing. But he said he doesn't think about it too much.

Perhaps that's because his neighborhood looks and feels about the same as it did 10 years ago.

Over the last decade, Cervantes has grown used to living steps from the train station, shops and social service providers. And while he knows he could probably find a cheaper apartment elsewhere, Cervantes doesn't have any plans to leave Fruitvale Village anytime soon.

"I love my apartment," Cervantes said. "I've become accustomed to the apartment, and the area," he said. "It's comfortable."
This story has been supported by the Solutions Journalism Network, a nonprofit organization dedicated to rigorous and compelling reporting about responses to social problems.