LOGAN SQUARE — Another large residential development could rise in Logan Square — this time, on public land.
The developer behind the $75 million Uptown Theater restoration project, Farpoint, is looking to redevelop the CTA-owned site at 2525 N. Kedzie Blvd., which is currently occupied by City Lit Books and a rear parking lot.
Long before City Lit moved in, the building served as the original Logan Square Blue Line terminal. Built in 1895, the terminal was used as an entrance to the station until the late 1960s when the CTA built the current Logan Square station just 600 feet away.
The CTA last October put out a request for proposals, essentially a way to solicit bids from developers. At the time, the city agency called the massive, 43,154-square-foot site an "excellent" transit-oriented development opportunity.
Farpoint won the bid, though CTA spokesman Jon Kaplan wouldn't confirm as much, saying only, "The CTA is currently in negotiations with an unnamed bidder for this project. We cannot discuss or confirm any details until the negotiations are completed and the CTA Board approves the contract."
Farpoint's proposal, which is in very early stages, is rumored to include roughly 150 apartments, mostly a mix of studios and one-bedroom units with some two-bedroom units sprinkled throughout.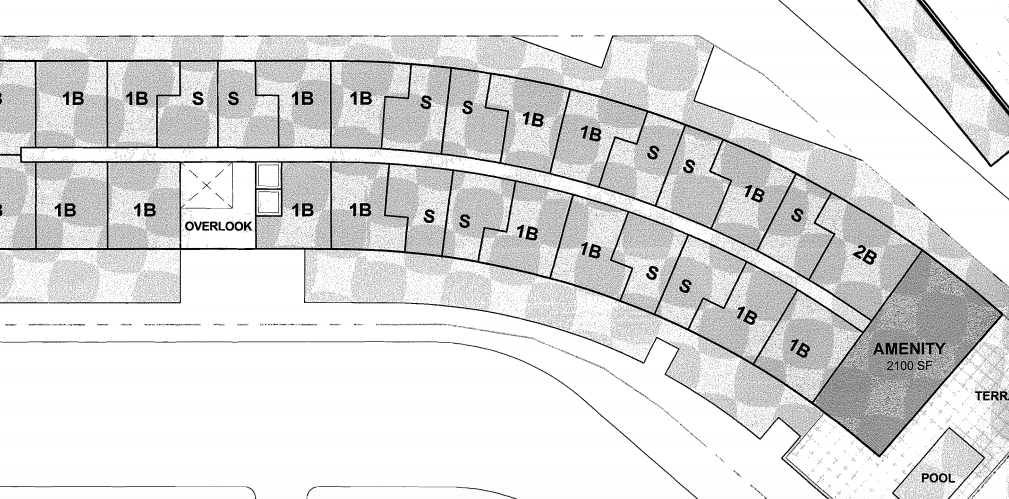 It's still a long way from approval. Paul Sajovec, chief of staff for Ald. Scott Waguespack (32nd), said the alderman is not even close to signing off on the project. In fact, he said the project hasn't even undergone a formal review.
If Waguespack sees potential in the project, the alderman will send it to the impacted community groups for review. The whole process could take more than a year.
"What they showed us is so preliminary. It's a top-level concept," Sajovec said, adding that there isn't so much as a project summary to share.
Farpoint did, however, create a study, which provides a rough visual of the development's footprint. The study shows many more studios and one-bedroom units than two-bedroom units. It also shows a fitness center, dog play area and retail.
All of this is subject to change, given how early it is in the planning process, according to Sajovec. It's also possible the project won't happen at all, he stressed.
It's unclear if the development would replace City Lit's brick building or rise next to it. Teresa Kirschbraun, owner of City Lit, said in an email she was unaware of Farpoint's proposal, but added: "I am aware that development is planned for the parking lot space behind the building, keeping the historic building and City Lit intact."

Early as it may be, the development proposal is already ruffling some feathers in the community. 
"We're disappointed by the CTA process that led to this initial proposal," said Andrew Schneider, president of Logan Square Preservation. "This is a publicly owned site and we really feel like there should've been more of a public component to this development. We were looking at it for garden space or as an extension for a [previously proposed] apple orchard."
"We're also troubled by the fact that this proposal is comprised of one-bedrooms and studios in a community that has hundreds of empty seats for school children. We certainly hope all of these things will be taken into consideration."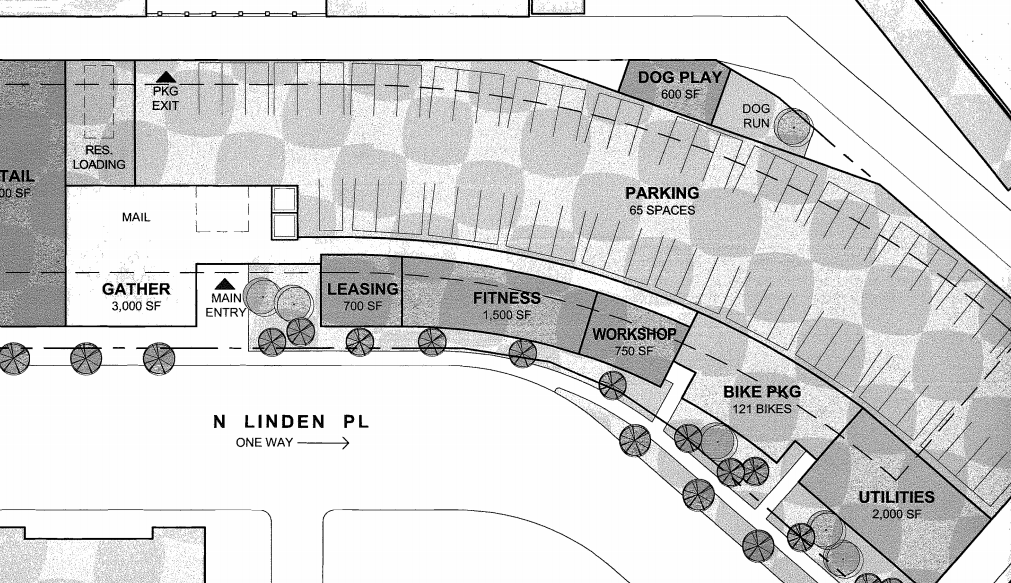 Schneider, whose neighborhood group fights to preserve historic structures in the community, also said it's imperative the developer pay homage to the site's history.
"This was a very historic site. So we're going to take a close look at any proposal and do our best to make sure the proposal respects the site's history and the prominent location from a design and compatibility standpoint," he said.
Christian Diaz, housing organizer for Logan Square Neighborhood Association, said in an email: "Developments like these displace families, hurt black and brown kids and segregate our neighborhood." 
Diaz continued, saying, "People move here because they like the diversity, the architecture and the mom-and-pop shops. A development like this will only help those who profit from displacing children while destroying the character of our community and reinforcing segregation in Chicago."
Ald. Carlos Ramirez-Rosa (35th) called the proposal in the neighboring 32nd Ward "ridiculous."
"It's ridiculous that CTA would issue an RFP for public land that puts developer greed before community need," Ramirez-Rosa wrote on Twitter. "#LoganSquare doesn't need 150 luxury studio apts, we need affordable housing for our families!"
Scott Goodman, principal of Farpoint, was reached, but declined to comment.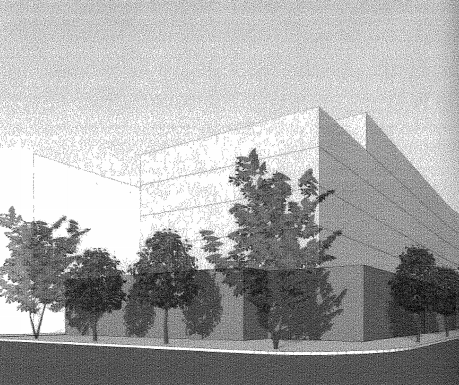 Do stories like this matter to you? Subscribe to Block Club Chicago. Every dime we make funds reporting from Chicago's neighborhoods.