ANDERSONVILLE — Construction is underway to turn a Clark Street storefront into a Taco Bell, but it is unclear if the business will ask the city for a liquor license.
Crews are working to build a Taco Bell at 5245 N. Clark St., where the fast food chain will take the place of Andersonville Antiques, which moved across the street.
A building permit was issued Aug. 9 to allow for the Taco Bell build-out, which includes replacing the existing storefront and adding an outdoor patio in the back, according to city building permit records.
Workers have already disassembled much of the building's existing storefront, which had extended display windows typical of older retail buildings. The sidewalk outside of the site is closed to pedestrians.
The 5245 N. Clark St. building was sold in October 2022 for $1.275 million to Sanjeev Khatau, a businessman who owns dozens of Taco Bell Cantina and Dunkin Donuts franchises in the area. Taco Bell Cantinas are known for having late night hours and serving alcohol.
It is unclear if the Taco Bell on Clark Street will serve booze, however. Despite the ongoing construction work, the business has yet to apply for a liquor license, a spokesperson with the city's department of Business Affairs and Consumer Protections confirmed.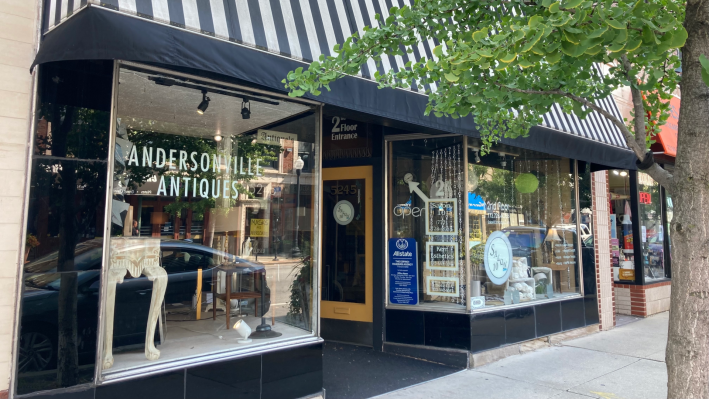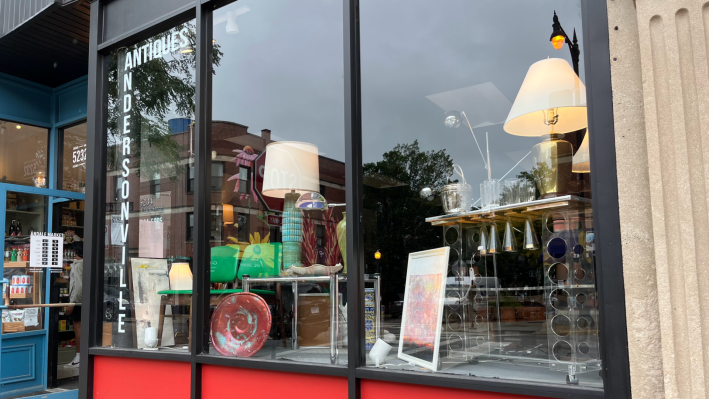 Ald. Leni Manaa-Hoppenworth's 48th Ward office has not heard from the Taco Bell franchise on its plans for a liquor license, said Jorge Iván, director of economic development for the ward office.
The ward office has already gotten some letters from neighbors not in favor of Taco Bell getting a liquor license. If the business does apply to serve booze, the office will solicit further community feedback before weighing in, Iván said.
Khatau could not be reached for comment.
The sale of the Clark Street building to Khatau caused Andersonville Antiques to lose its home of 15 years. Andersonville Antiques has since reopened at 5234 N. Clark St.
News of the Taco Bell's plans to open on Clark Street did not sit well with some neighbors and members of the business community as more national brands move into the historical retail district. A petition that calls for the city to deny business licenses to the Taco Bell has over 2,400 signatures.
Watch our "On The Block" TV show on The U, CW26 and MeTV.
Listen to "It's All Good: A Block Club Chicago Podcast":