PORTAGE PARK — A beloved Northwest Side theater company that aims to amplify youth voices has launched a fundraising campaign to keep its in-school programs on track for the fall.
Filament Theatre, 4041 N. Milwaukee Ave., launched the six-week "Filament at School" fundraising campaign to meet a critical need to fund its in-school theater programs slated to begin in October.
The programs for six local schools, usually funded through a mix of federal and local grants and individual donors, grew 200 percent in the last school year, said Molly Bunder, Filament Theatre's artistic director for creative partnerships.
But with that success has come financial challenges. With federal and local grant money delayed due to the pandemic, the theater is looking to close a $30,000 deficit with the fundraising campaign, she said.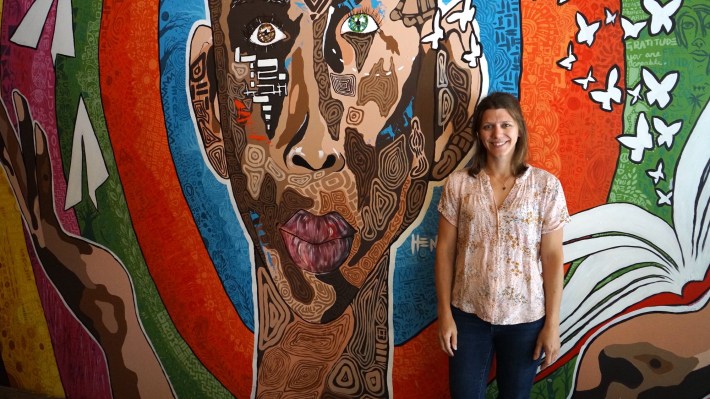 "2023 has been the best year for us for grant awards, but a lot of that money has been delayed," Bunder said. "So we find ourselves in this really precarious situation where we have all this imaginary money that we know is coming in, but don't have it in time to start our fall education programs,"
The needed funds will cover the cost of operating in at least three schools for the upcoming academic year and pay teaching artists at the beginning of the term, she said.
"Another thing that's challenging for us is Chicago Public Schools will pay us for a residency program at the end of the three-month period, but we pay our artists at the beginning," she said.
The grant money Filament is waiting on is set to come in November and is earmarked for general operations of the theater, though it can also be used to pay teaching artists' salaries, Bunder said.
Julia Stemper, a teaching artist and interim administrative assistant with Filament, said she's seen the power of theater and community positively affect kids' lives, especially those who are still learning social skills after the pandemic.
Stemper works with students ages 7-11, creating, writing and producing mini-plays on issues that are important to them.
"This work is so important and so key at this moment in time. It's inviting students to explore their imagination through storytelling and allowing us to be their guides," Stemper said. "Students have suffered with gaps from the pandemic and they are still figuring out what the world is after the pause, but kids don't know what it's like to be in community. When we talk about funding the arts, we talk about finding ways to help everyone play."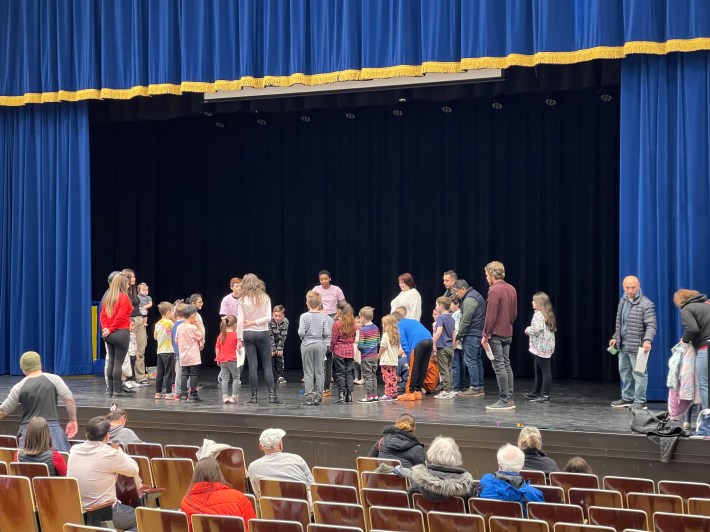 Filament Theatre leaders hope to meet their financial goal before mid-October to continue serving elementary schools that can afford their programming. Some of the money would also allow Filament to offer free programs for schools that can't afford them, Bunder said.
"That gets into our mission, which is to make sure that we're making the world more equitable for young people through the arts," Bunder said. "What we'd love to do is go into schools where the teachers and the principals don't currently have the bandwidth to go searching for us and apply for grants and just be able to offer a free program."
Bunder is optimistic the theater will make its goal, though if it doesn't, that means the youth programs won't be in as many schools as last year.
Schools that have participated in the theater's youth programming include Belding, Crow Island, Hamilton, Hubbard Woods, Murphy, Portage Park and O.A. Thorp elementary schools.
"It's just a short-term gap we are trying to fill," Bunder said. "As the organization continues to develop and grow, there are certain stepping stones that we have to meet. It feels like this campaign will really help us take a big step up, not only in the number of schools that we're able to reach, but in our ability to serve the schools that really need us."
People can donate to the Filament Theatre campaign or become a reoccurring donor here.
Watch our "On The Block" TV show on The U, CW26 and MeTV.
Listen to "It's All Good: A Block Club Chicago Podcast":